Harrison's wish...
"I wish to be a vet for the day"
11 years old, Kidderminster
Nephrotic syndrome
11-year-old Harrison from Kidderminster already knows that when he grows up he really wants to be a vet. He loves animals and really likes to find out all the facts about them. As an 8-year-old he was already looking into what he needed to study at university to become a vet.
Harrison's story
November 2017
When it came to Harrison's One True Wish it was no surprise that he wanted to be a vet for the day. As he is super interested in bigger animals and loves safari parks, Harrison's Wishgranter, Vicky, organised a fantastic wish to ZSL Whipsnade zoo in Bedfordshire.
Harrison was diagnosed with Nephrotic syndrome seven years ago; he had just turned four. Harrison's mum, Dawn, remembers his nursery calling to say that he wasn't feeling well and when she picked him up he looked pale and was tired and lethargic.
Dawn recalls Harrison calling to her from upstairs the next day and when she got upstairs she was shocked to see that his stomach was so inflated that he couldn't see his legs.
Doctors at the local surgery sent Dawn and Harrison straight to hospital for further tests where he was quickly diagnosed with Nephrotic syndrome, a condition of the kidneys where toxins leak into the body through perforations in the kidneys.
This was why Harrison's body was so blown up and puffy. Dawn remembers being told that if they hadn't got him to hospital when they did the toxins could have killed him.
Harrison stayed in hospital for two weeks on a high dose of intravenous steroids to control the condition and he now takes steroid tablets regularly for maintenance, as well as taking other medication to protect against brittle bones.
Despite all of this, Harrison is a very brave boy and never complains, studying hard towards his goal to be a vet.

Harrison's wish
November 2017
On the day of his wish, Harrison and his family, Mum Dawn, Dad Carl and younger brother William, drove to ZSL Whipsnade zoo where they were taken to their home for the night; a lookout lodge right next to the white rhinos.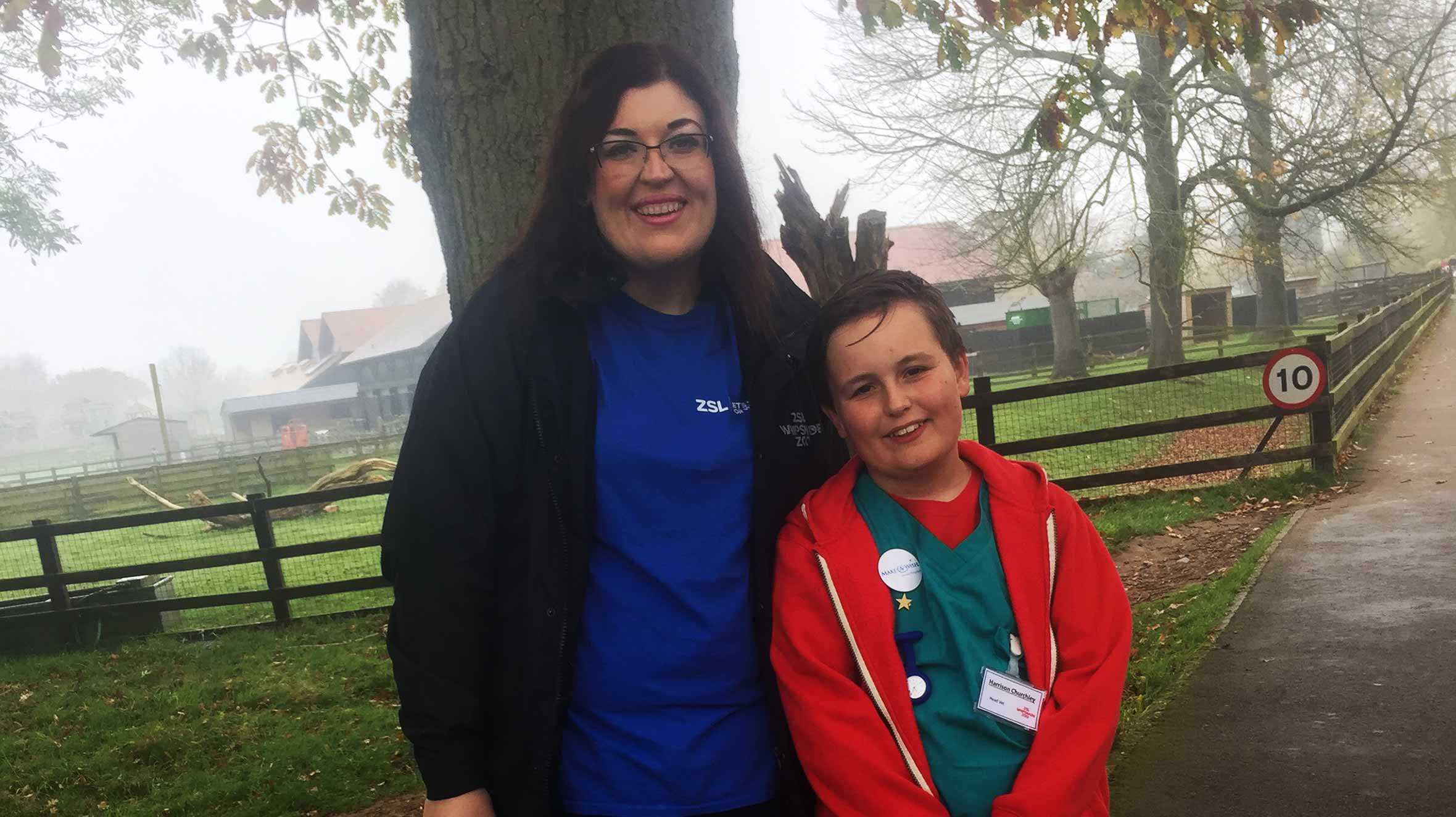 "Harrison's Wishgranter Vicky, organised for us to stay in a lookout lodge and that just made the whole trip; it was just lovely! She has been amazing; her persistence and wanting to get everything absolutely spot on for Harrison made the whole trip so special."
The next morning, after a refreshing night's sleep, Harrison got dressed into his very own vet outfit before meeting up with Cara, the on-site vet.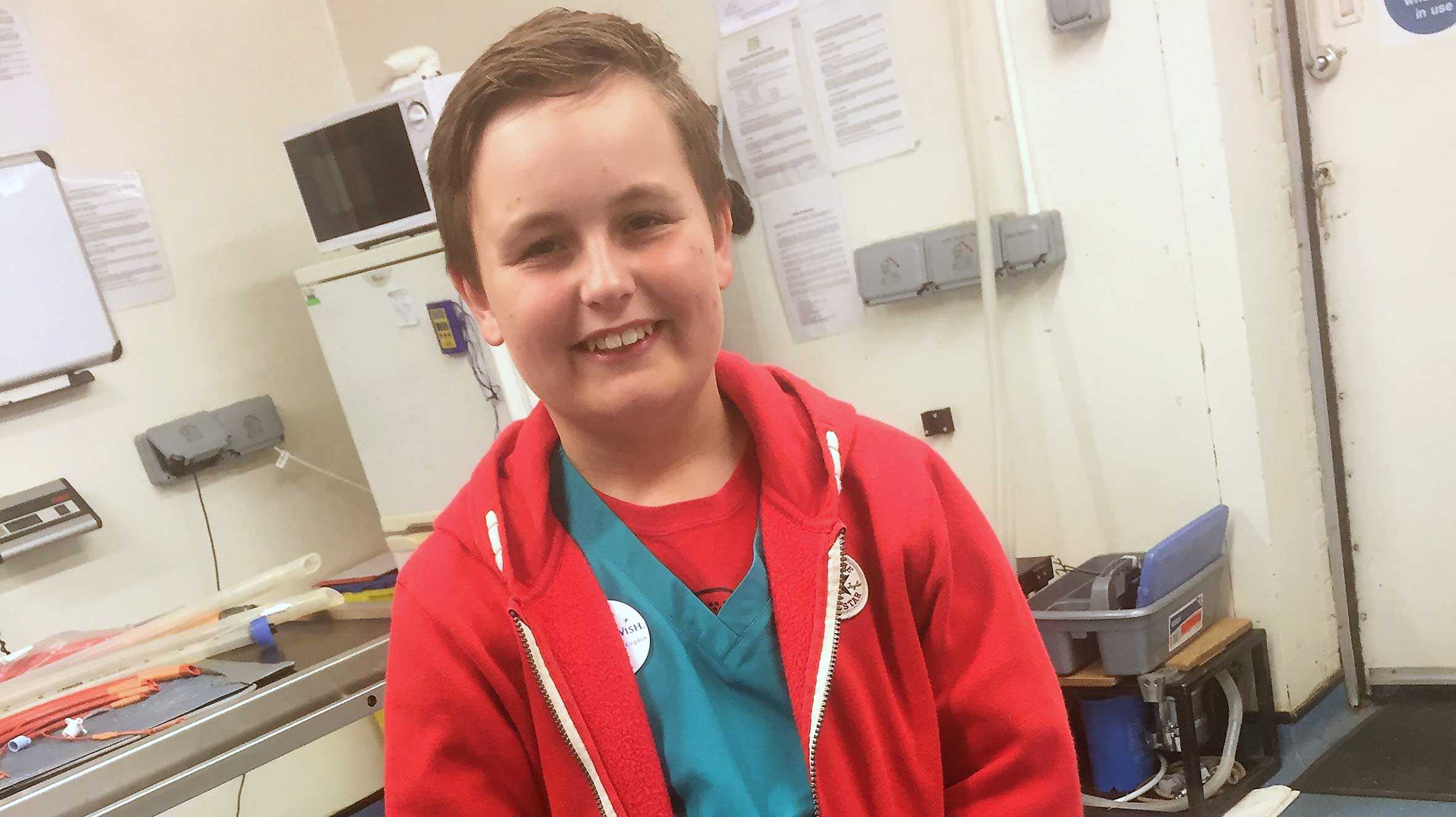 Cara showed them the x-ray machine and operating theatre as well as lots of bones. Harrison got close up to a cheetah and even got to hold an elephant's tooth that had been extracted a few days earlier!
Then they all headed out to the petting farm in the zoo and Harrison performed health checks on one of the goats, using his stethoscope and checking the goat's teeth and hooves.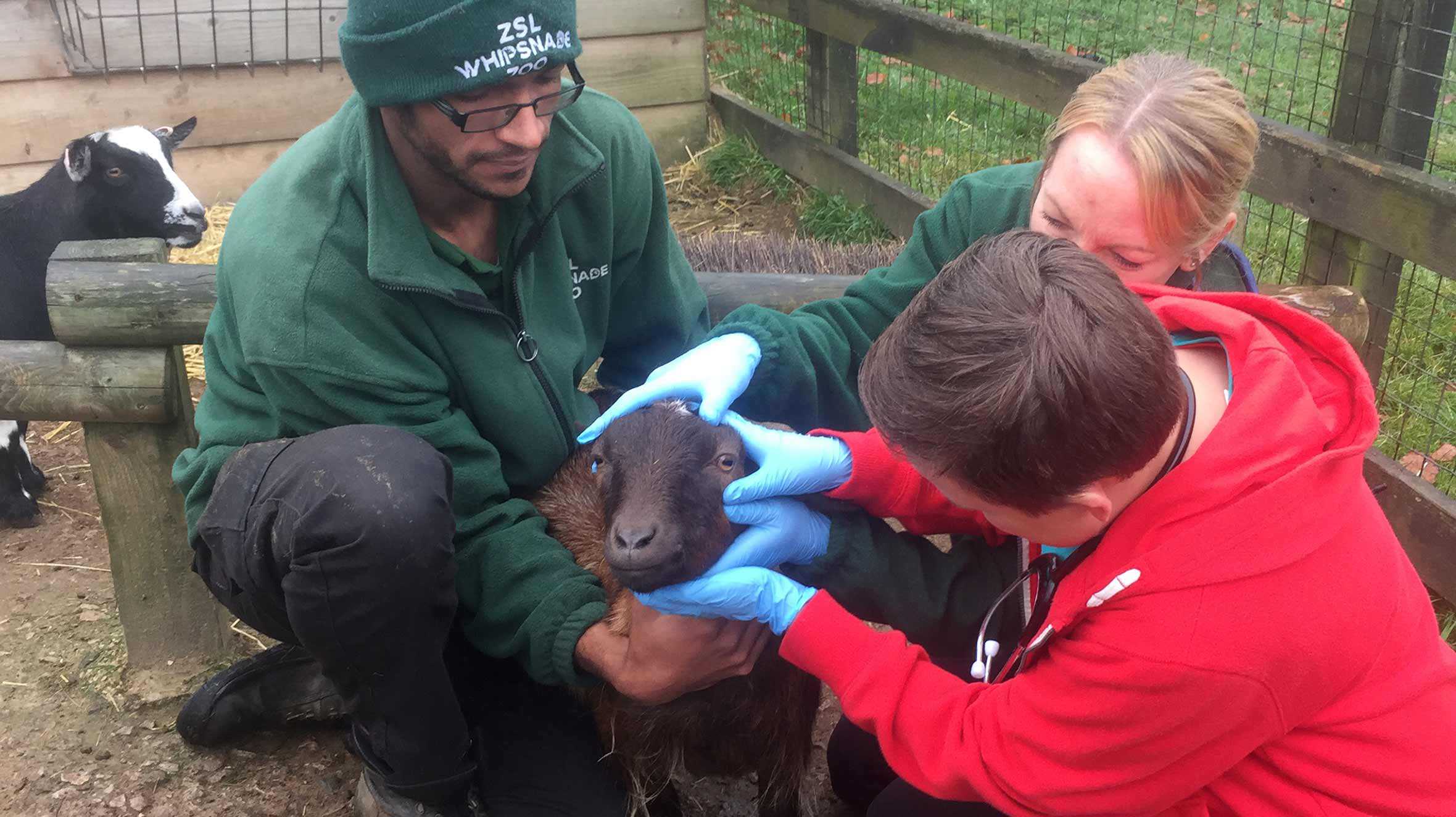 Next it was a stop off to feed one of the tigers with zookeeper Phil and Harrison learnt all about how they check the health of a tiger.
Then it was time to feed the Indian rhinos some bananas and to get close enough to give one a little tickle under the chin.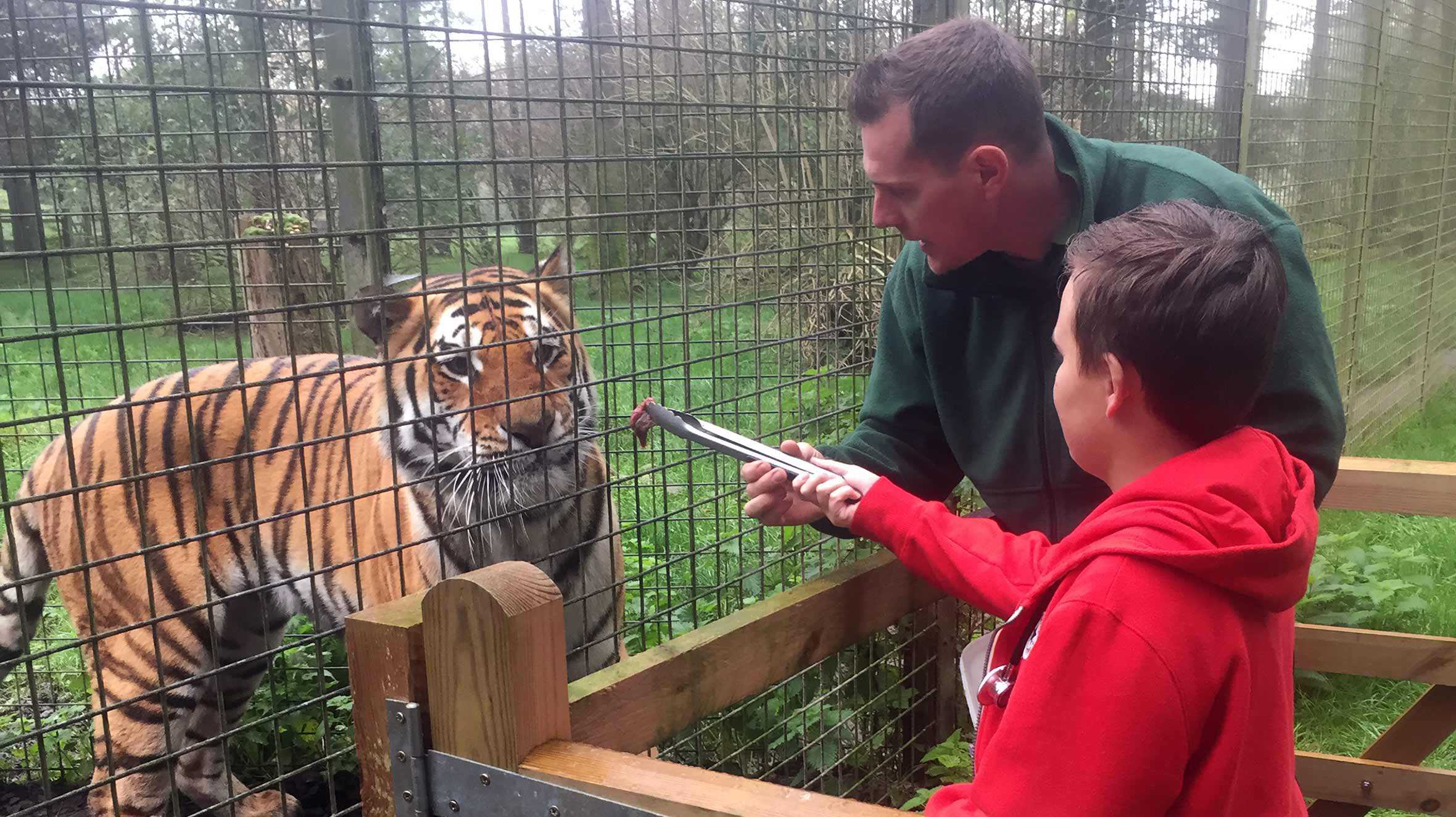 How Harrison's wish helped
November 2017
Harrison really enjoyed having the opportunity to ask the experts plenty of questions about the animals.
Reminiscing about the day, Dawn said, "My favourite bit was watching the boys so engrossed in it all, feeding the animals and getting so close, seeing their faces; it's special."
Dawn said the boys have been talking about the wish ever since and it has created a special and lasting memory for the whole family.
We rely on generous donations from people like you to grant wishes. Your donation will make wishes become a reality for critically ill children, supporting them where the need is greatest. Thank you.