Harrison's wish...
"I wish to have a Manchester City Football experience"
15 years old, Hull
Osteosarcoma
Harrison, 15, loved football - just like his older brother Josh who lived round the corner from him in Hull. His wish to see his favourite team, Manchester City, play was granted in August 2019 and filmed for a documentary.
Harrison's story
April 2018
Harri's world changed in April 2018 when he broke his ankle and x-rays revealed a cancerous tumour. He had to have his left leg amputated and endure intense chemotherapy treatment but got used to wearing a prosthetic blade. Two weeks after his first operation, Harri had a second, 10-hour long operation to remove tumours in his lungs.
Doctors thought they had removed the cancer and Harri had a bell ringing ceremony to celebrate. But in June 2019 the cancer returned to his lungs. This tumour was close to his aorta - the main artery that carries blood away from the heart - so surgery to remove it was too risky. Harri and his family had to bear the news that only palliative care was possible and they did so with a determination to make the most of every minute he had left.
Brave Harri put together a bucket list of films he wanted to watch and activities he wanted to do. These included a skydive and his wish - to go to a Manchester City match with his brother, which was filmed for Channel 5's "Make A Wish for Christmas" broadcast in December 2019.
Harrison's wish
August 2019
Wishgranters Tequilla and Nicola got to work making the arrangements for his wish and, while they couldn't organise for Harri's favourite team to win the match, they did anyway!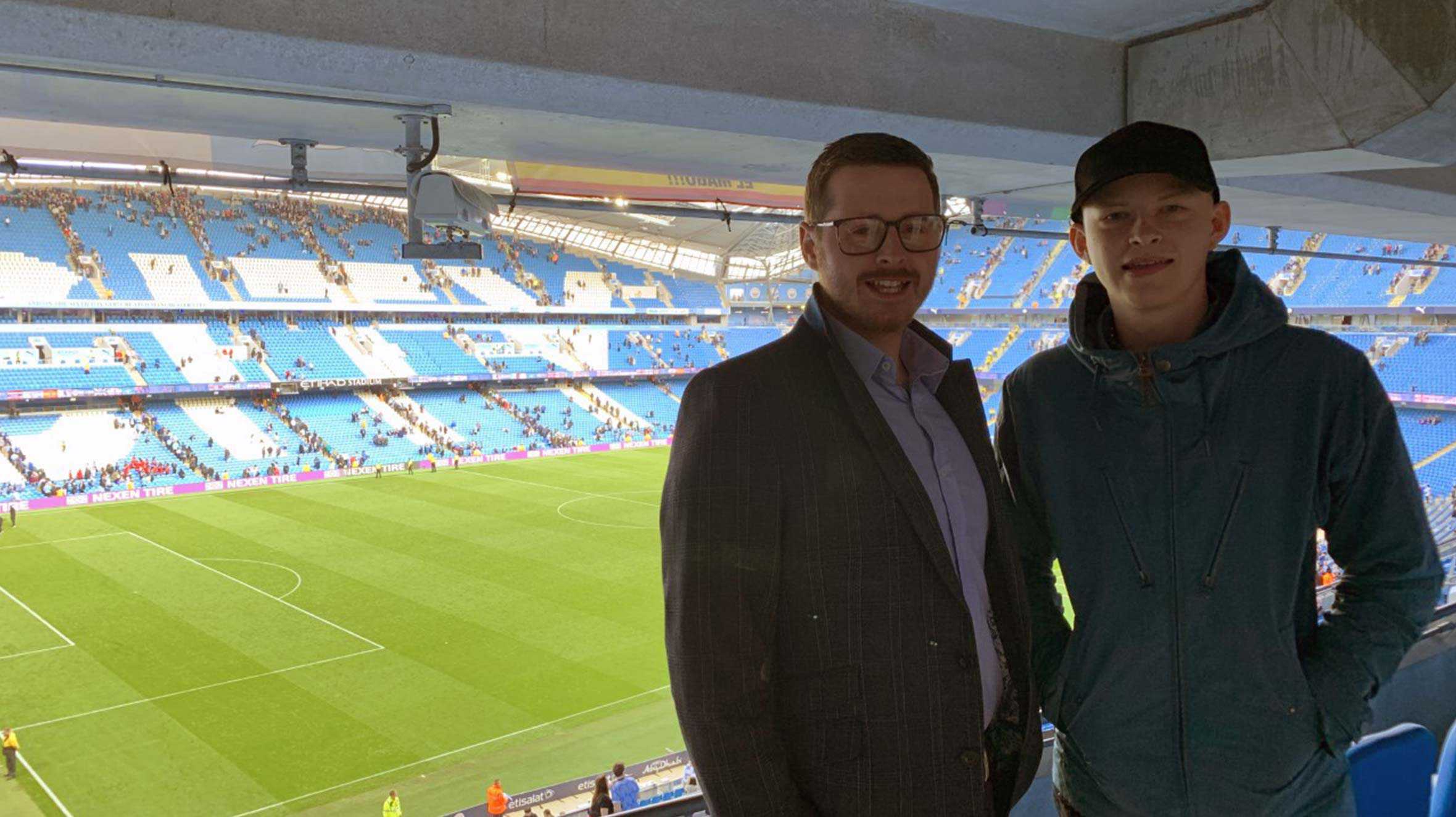 Harri, his brother and his uncle were driven to the Emirates Stadium by limo and got a prime position on the VIP blue carpet as his team arrived, with a few high fives from his favourite players. Then he got to watch the match from a VIP box.
Doctors told Harri's family that they weren't sure how long he would have left and he dealt with the situation in his own way – with an element of black humour such as a sign in his bedroom that said: "One Foot in the Grave!"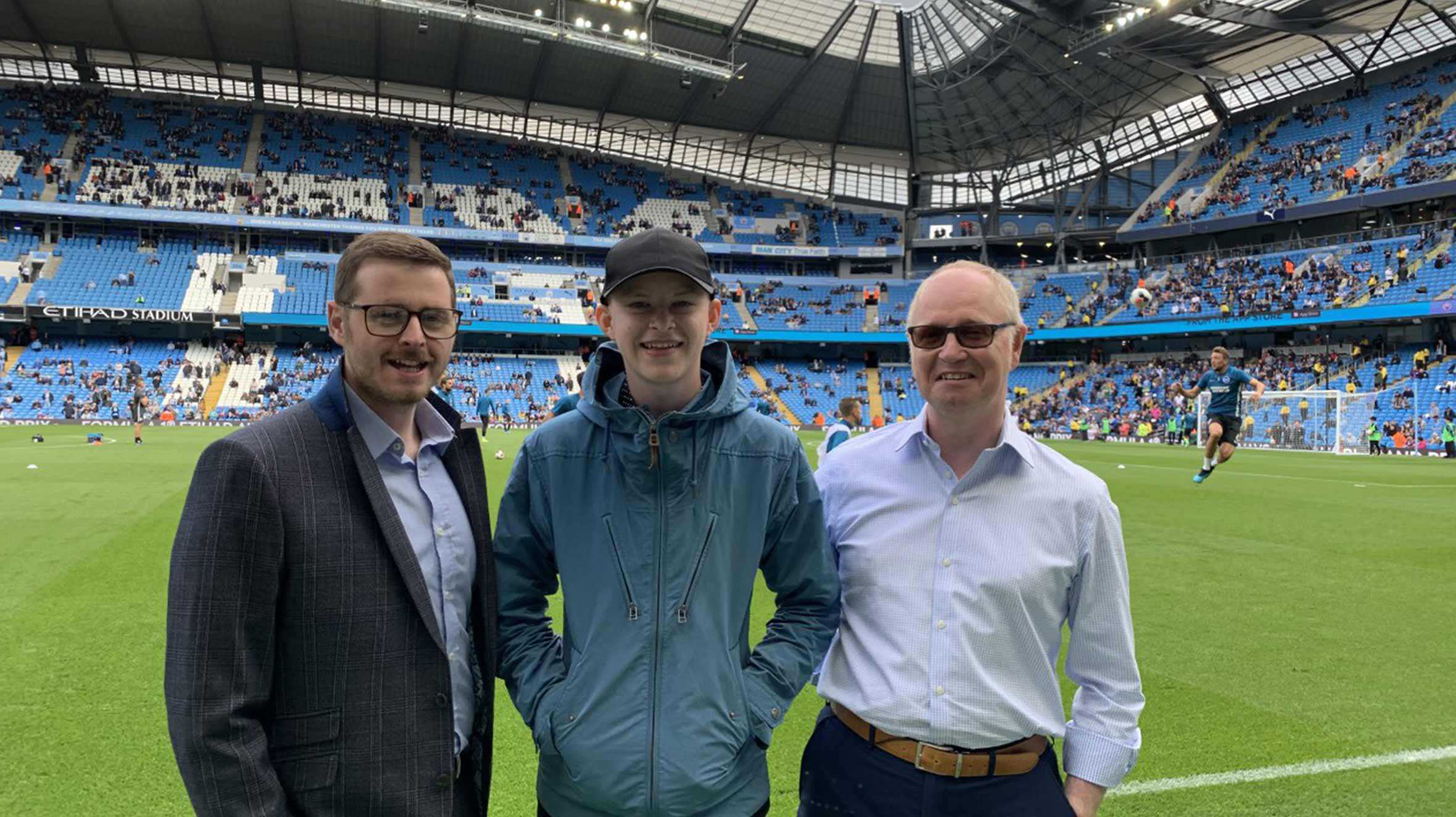 Harrison's wish was filmed for the documentary Make A Wish for Christmas which was broadcast on Channel 5. He also featured on ITV's Love Your Garden in February 2020.
On the documentary, his mum Erica said tearfully: "He's not going to a hospice or anything. I brought him into the world and I'm going to take him out."
And that's what happened. After surpassing his medical team's expectations by some months, Harri completed his bucket list and passed away at home on 26th March 2020. He leaves behind a legion of people who were inspired by his bravery, and his family's, in facing such difficult circumstances. Rest in peace Harri.

Read other wishes related to the world of football.
More stories
Harrison's story was featured in the CH5 documentary, Make A Wish for Christmas.
Watch now
Find out more about the positive impact of our wishes.
Read more
We rely on generous donations from people like you to grant wishes. Your donation will make wishes become a reality for critically ill children, supporting them where the need is greatest. Thank you.