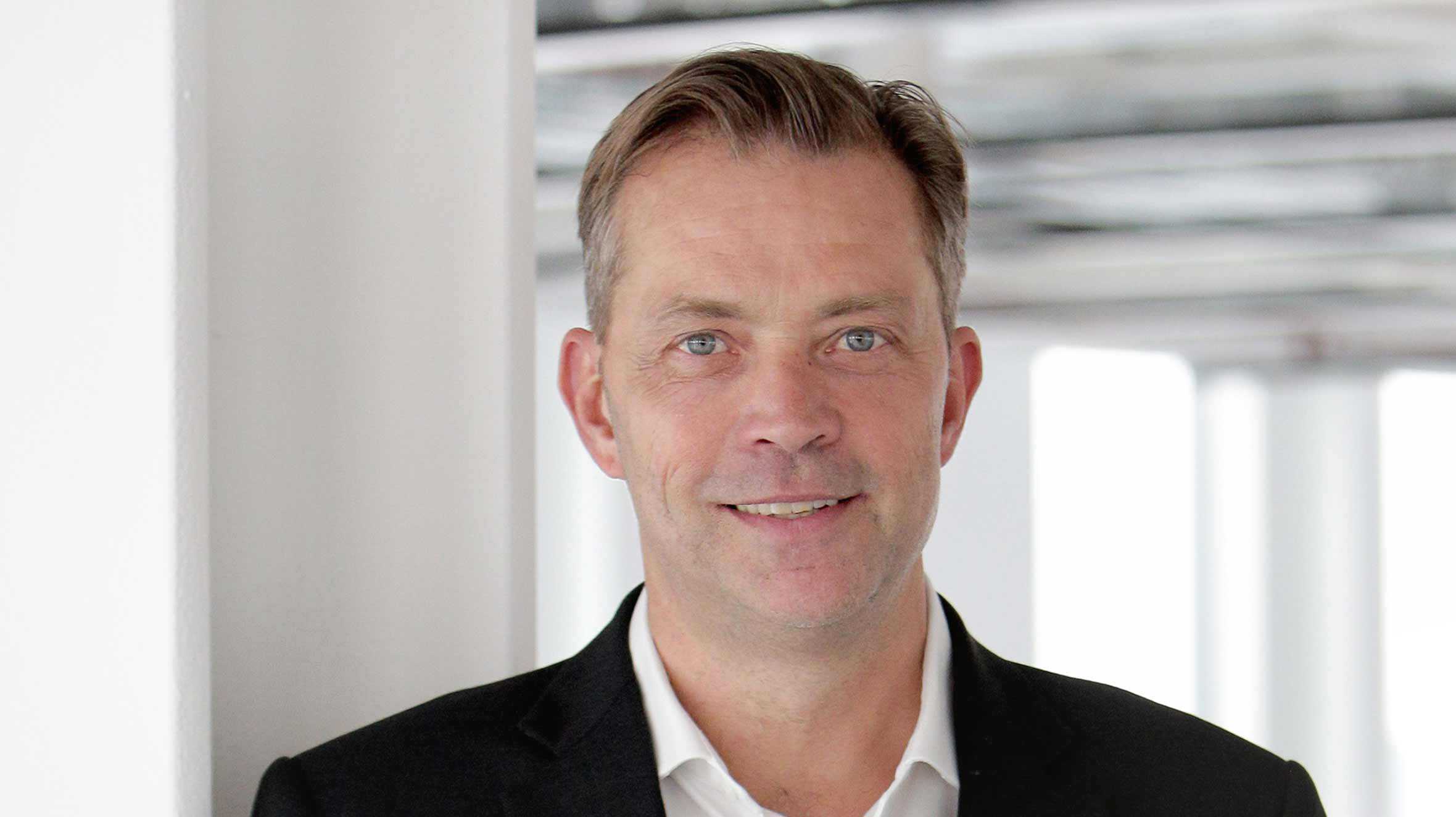 Tell us about your background
"I spent years working for BP in various marketing roles and then had what my wife would call a mid-life crisis. One of many actually! I decided I didn't want to be making money for shareholders anymore.
"An opportunity came up at a charity – Macmillan Cancer Support at that time. Then I worked at a couple of other charities and then this role came up at Make-A-Wish and it felt right. That was almost five years ago now and it still feels right.
"I love Make-A-Wish. It's taught me a great deal. It's taught me about humility and the wisdom of children. It's taught me how much I've lost as an adult when I think about a child's ability to imagine. It's also taught me about what it is to be a good leader."
What qualities does a CEO at a charity need in particular?
"The main quality is good leadership. That means helping to set a direction for an organisation or a community. To get people to believe in that direction, we set it together and that direction - for us - needs to be as child-focused as possible and without any ego on my part.
"If you're driven by your own ego then you're not distributing decision-making. One of the really interesting things I've found is that you have quite a big input on the culture of an organisation so you need to make sure that you're not creating the sort of environment that you like but show humility in terms of ensuring that it is the sort of environment that helps the organisation achieve its mission.
"I also think you need to be able to lead from the heart as well as from the head and to know when to do each of those things. I definitely think that a charity has a bigger emphasis on inspiring people. Don't do it unless you love it and unless you're a really big believer in what you're doing."
Your stamp on Make-A-Wish has been to be open, informal, transparent and flexible – why?
"I happen to be quite an open person and to be honest I don't really like authority. I don't respond well to being told what to do. Something in me rebels against that. I don't believe that top-down management, with objectives cascaded down, works. I believe that contemporary organisations need to remove obstacles like hierarchy, bureaucracy and an overdependence on policy and create a culture that is aligned to its mission by being really mindful about the people who are coming into the organisation and why they are doing so.
I believe in transparency because it builds integrity and trust. That is why I think that it should be the norm to publish what CEOs salaries are. I'm also a big believer in trust, flexibility and happiness in the workplace being a source of productivity.
Our Mission is to change the lives of as many seriously ill children as possible, as much as possible. What's stopping us from achieving that?
"It would be an oversimplification to just point to money. You can never have enough money but it's not just about that. Throwing lots of money at something isn't always the best thing to do. Sometimes, a lack of resources can lead to innovation and creativity. A recession, for example, makes innovation and creativity a necessity not a nicety. But I'm a ridiculous optimist and believe we'll get there,
So, what's stopping us isn't just a lack of funds but the ability to let go, I suppose. We're creating a community with a common purpose – granting life-changing wishes – and because we care so much, sometimes we're reluctant to let go of stuff and want to control things. In trying to create a community to enable us to achieve our mission we need to allow others to get involved. If we don't do that it becomes about us rather than the child. It slows us down.

"We grant wishes that are seemingly impossible so that's what I mean about learning from the child and their wish. Children don't understand managing expectations. For them there are no boundaries. We can all learn from that."
Who does that well?

Organisations like the RNLI – one of the most important parts of what they do involves volunteers. The Samaritans. If they can put the life of someone, who's feeling suicidal, in the hands of a volunteer then surely volunteers can do almost anything, if they're recruited and managed in the right way. They need to be supported, listened to and not treated like a poor man's employee.
Some of our volunteers are wish visitors, You're a wish visitor too. Why?
"We rely on hundreds of trained volunteers who visit wish children's homes or hospitals, in pairs, to capture their One True Wish. I really believe that's the most important part of what we do. If we don't get that right, everything else is just detail.

"We encourage all our staff to do a wish visit at least once a year if they can. I don't tell families who I am on the visit because it doesn't matter who I am, it matters who the child is.
"It's impossible to come out of each wish visit without becoming a slightly different person, in my opinion. It's such an intimate, unusual conversation to have with someone you've never met before. In the process you're going to learn stuff, so that's one reason to do it. Another reason to do it is that you often come out of a wish visit crying but feeling privileged to have been involved and thinking what a wonderful world we live in. Generally I find wish visits more inspirational than sad but I am quite an emotional person and I don't mind people seeing me crying because I don't think I've got the right to do what I do unless I'm emotionally engaged. It's too important and much more important than me.
It's about humanity and doing something really important for a child and therefore for all of us. Their trust in us frightens me a bit both as a person and as the CEO of Make-A-Wish because I don't want to let them down.
Read more about our our volunteers and how you can help...
Is there a particular wish that stands out in your mind because of the creativity of the wish or because of the need that we could meet there?
"The one wish visit that sticks in my mind is George's because the love between him and his mum really struck me. They were able to speak without speaking. Whatever challenges lay ahead of them, it was obvious they would face them together and experience as much as they could whilst they still had the chance to do so. It was wonderful to see.

If you could change one public perception about MAW UK what would it be?

"That a wish is a "nice to have". People thinking, 'isn't that lovely, I'm not going to give any money but isn't that nice.' Every day, we are delving deeper into what we do and we are discovering that the impact of a wish strengthens relationships within families. We take a family that has been damaged by its circumstances and we enable the child to lead their family to a better place. In the process of doing that, relationships within the family become stronger and that leads to better outcomes for the child and for the family as a whole. Our RFM Nikki is a great example of that.
Nikki tells her story below...

What are you most proud of the charity achieving?

The most important thing I'll leave behind in this role will be the community that we've built at that point, because that's the thing that's going to really dictate our future. I think that the sum of the parts we have now is a lot stronger than it was. In a good year, we'll be growing our income, we'll understand more about our impact, we'll be reaching more children and we'll be adapting to how the younger generation want to be involved with charities. For them, generalising here, it's about 'let's do things together'.
What Would Your Wish Have Been?
"As a child I idolised an Aston Villa player called Brian Little. He was anti-establishment. He had long hair, socks round his ankles, he didn't wear shin pads and he was a rebel who broke all the rules but he was also really creative and our best player. I did get to meet him when I was about 16 and he presented me with a footballing award which was a lovely moment. I wasn't star struck or anything because I was just interested in him.
"My wish now would be to play the role of Tony in West Side Story because I love the music in it. I've never done amateur dramatics and I didn't really discover that I could sing until I was older – some people would argue that I still can't now! But I play in a band. In fact, our next gig is the night before I'm running the Royal Parks Half Marathon for Make-A-Wish, which is bad planning!
When you're not at work or playing in your band, what does life involve?
"I run purely for vanity to try and keep in shape! I have two kids so I like spending as much time as I can with both of them. My daughter, who's only seven, has started to grasp what I do. There is a part of me that hopes there are times when they are proud of what I do. I've also still got the same friends, more or less, from when I went to school in Birmingham so we've known each other for years."
If you weren't CEO of MAW what would you be doing?
"I'm confident that I'm in the right place at the moment because I'm continually being challenged by what I'm doing, but I'd probably do a charity consultancy role if I wasn't here. For now, I think that there's a lot more that I can contribute here."