We love to work commercially with brands who share our values and want to help make wishes come true.
Working together to create an effective campaign, charity product promotions can boost sales and reach your target market in an engaging way – all whilst raising funds to grant wishes.
Research has shown that consumers want to engage with companies who give back to the causes they care about.

Fairy and Make-A-Wish have been working together to grant life-changing wishes for fourteen years and this year is no exception. Fairy invited wish children to design a label to bring their own wish to life and we were totally blown away by the fantastic and inspiring designs that we received. The winning submission, created by wish child Wiktor and his brother, was transformed into a limited edition bottle to be sold in Poundland and Tesco stores with a donation from Fairy to Make-A-Wish for every bottle sold.

The Cadbury and Make-A-Wish campaign utilised the Make-A-Wish star to create a variety of "wishes" themed novelty chocolates.
Cadbury and Make-A-Wish achieved excellent brand synergy by creating a visual identity based around a key design element of the Make-A-Wish brand.
When "Wishes" launched, the associated social media activity outperformed "Twirl" over the same period.
In market research 75% of consumers stated that knowledge of the charity link between Cadbury and Make-A-Wish increased their desire to buy the product.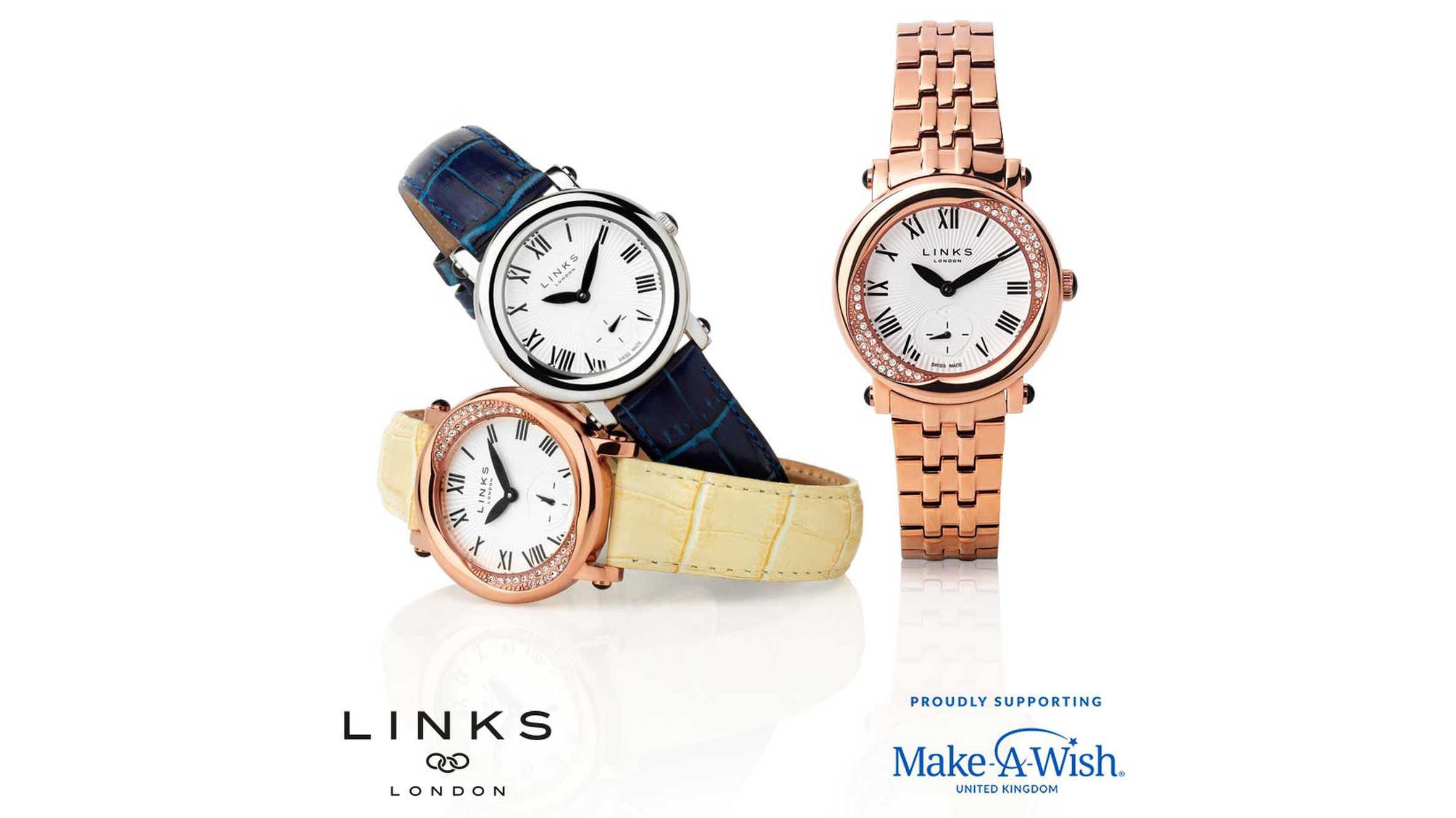 Links of London and Make-A-Wish developed a product led campaign – uniting the two brands as part of a Mother's Day campaign.
Donations to Make-A-Wish were generated through the sale of watches and charms around Mothers Day. Publicity around the campaign was generated through window displays, PR, social media and targeted emails to customers.
Links of London saw an uplift of 56% in watch sales during the campaign.
To discuss product promotion opportunities further, please contact us using the form below.