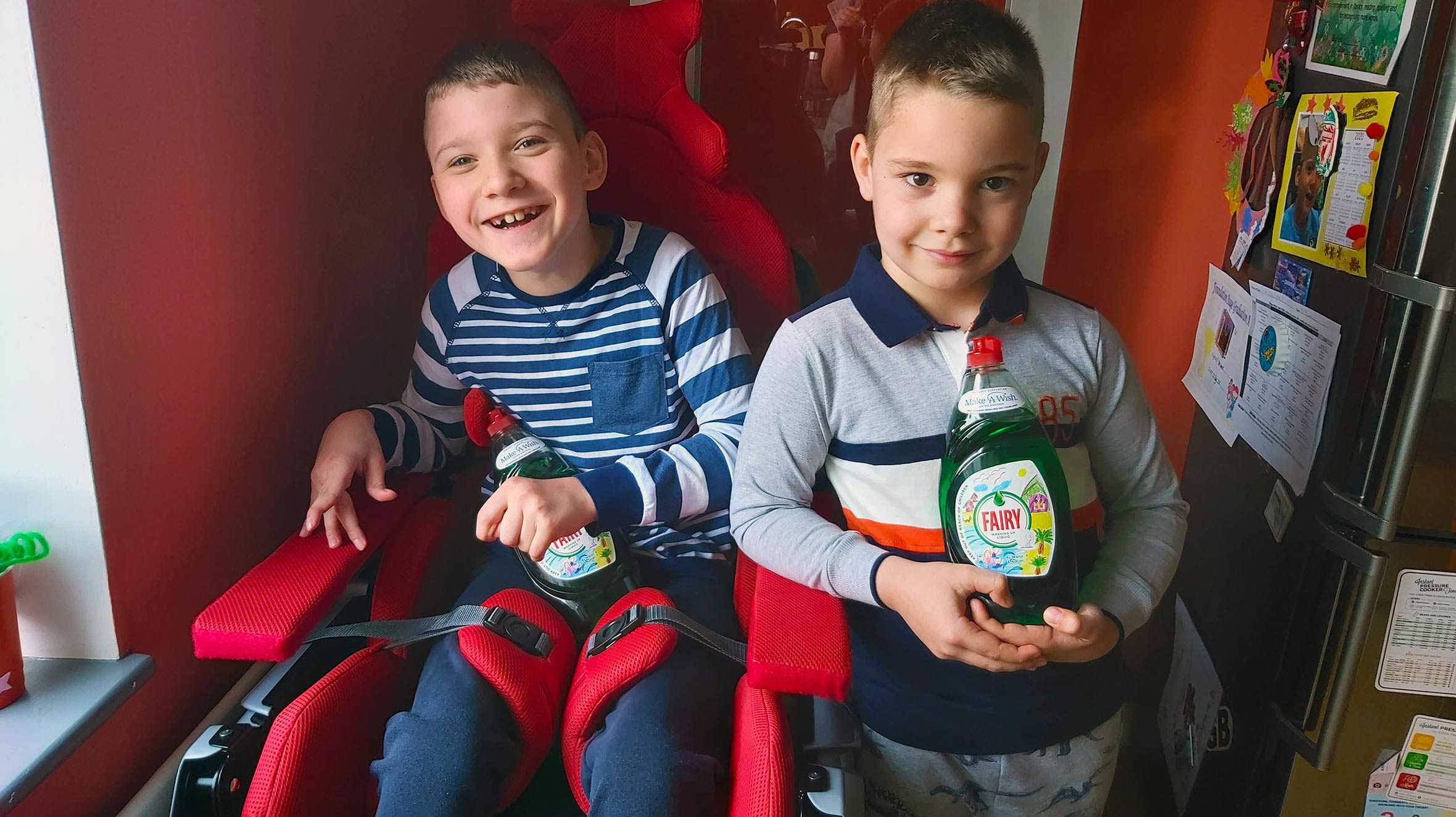 Fairy and Make-A-Wish have been working together to grant life-changing wishes for fourteen years and this year is no exception. Fairy invited wish children to design a limited edition bottle to bring their own wish to life. We were blown away by the fantastic and inspiring designs that we received. Fairy created a limited edition bottle featuring Wiktor's and his brother's winning design which went on sale in Tesco and Poundland. For every bottle sold, Make-A-Wish received a donation from Fairy*.

Wiktor's mum, Katarzyna said the boys were delighted to be involved:
"Wiktor and Adrian are very happy and excited to have their picture on the Fairy bottle. They can't wait to show it to their family, friends and everyone at school."
"We are delighted to be supporting Make-A-Wish again. Fairy aims to feed family life and understands that each family is different, which is why we continue to support Make-A-Wish. Having a seriously ill child places huge pressures on the whole family, and never as much as now when families with sick children are having to self-isolate for even longer than the wider population"
Carolina Catalani, Fairy Assistant Brand Manager
Thank you to all of Fairy's customers for buying one of our limited edition bottles. Also to Fairy for donating over £58,000 this year. By donating over £1.4m to date, Fairy has helped us grant 486 wishes for children with critical illnesses in the UK.
*P&G will donate £0.09 per marked Fairy Liquid pack, to Make-A-Wish® UK. Subject to number of volumes sold. Donations will be made via Make-A-Wish Promotions Limited Company No 04015443, which passes all its taxable profits to Make-A-Wish Foundation UK. Charity Nos. 295672 (England & Wales), SC037479 (Scotland)