Zachariah's wish...
"I wish to have a Delta Delichon Buggy"
8 years old, Manchester
Neurological condition
For eight-year-old Zachariah, a series of mobility limiting conditions had left him unable to do the thing that he loves the most: exploring the great outdoors. But his wish to have an off-roading buggy has expanded his world as he can now venture out onto a multitude of different terrains. With a short prognosis, any opportunity for Zachariah to live his life to the fullest is vital for him and his family. 'The outdoors is where he's happiest. Now he can truly experience the world,' said Mum Rochelle.
Zachariah's story
November 2019
When mum was just 28 weeks pregnant a growth scan revealed that Zachariah's brain wasn't growing properly. His chance of survival at birth was expected to be very low. Later scans revealed that Zachariah had lissencephaly, also known as 'smooth brain'. 'Consultants told us to terminate the pregnancy. We said no. We owed him the chance at life,' said Mum.
A wave of challenges was to follow in the next eight years of Zachariah's life. 'At just two days old, Zachariah had his first seizure,' said mum, 'with no warning, his whole body started to jerk which was terrifying.
"There was no baby book to learn from so we just had to adapt and deal with it and show him as much love as possible."
At only six months old, Zachariah's parents were told that he was blind. Just a month later he had to start physiotherapy treatment for scoliosis, hip dislocation, and dystonia (uncontrolled and sometimes painful muscle spasms).
'His spine is curving so much that eventually, his organs will start getting crushed. It's so incredibly painful to see'. Following a refractory epilepsy diagnosis at just five years old, Zachariah began to experience daily seizures. To make matters worse, his epilepsy medication would result in a painful case of pancreatitis.
With surgery planned for later this year where he'll have his hips removed due to painful and complex dislocations, Zachariah needs lots of physiotherapy and positional changes throughout the day.
Despite it all, Zachariah is a spirited boy and a massive Taylor Swift fan, with the ability to light up every room with his smile. 'To go through so much, yet remain so wonderfully happy just shows what an incredible child Zachariah is,' said Mum.
Zachariah's wish
January 2023
"It will give us the opportunity to go higher and further"
Following a long spell in hospital, Zachariah's buggy will expand his world. Having a buggy will enable him to explore beaches and parks with his family as they form precious memories together.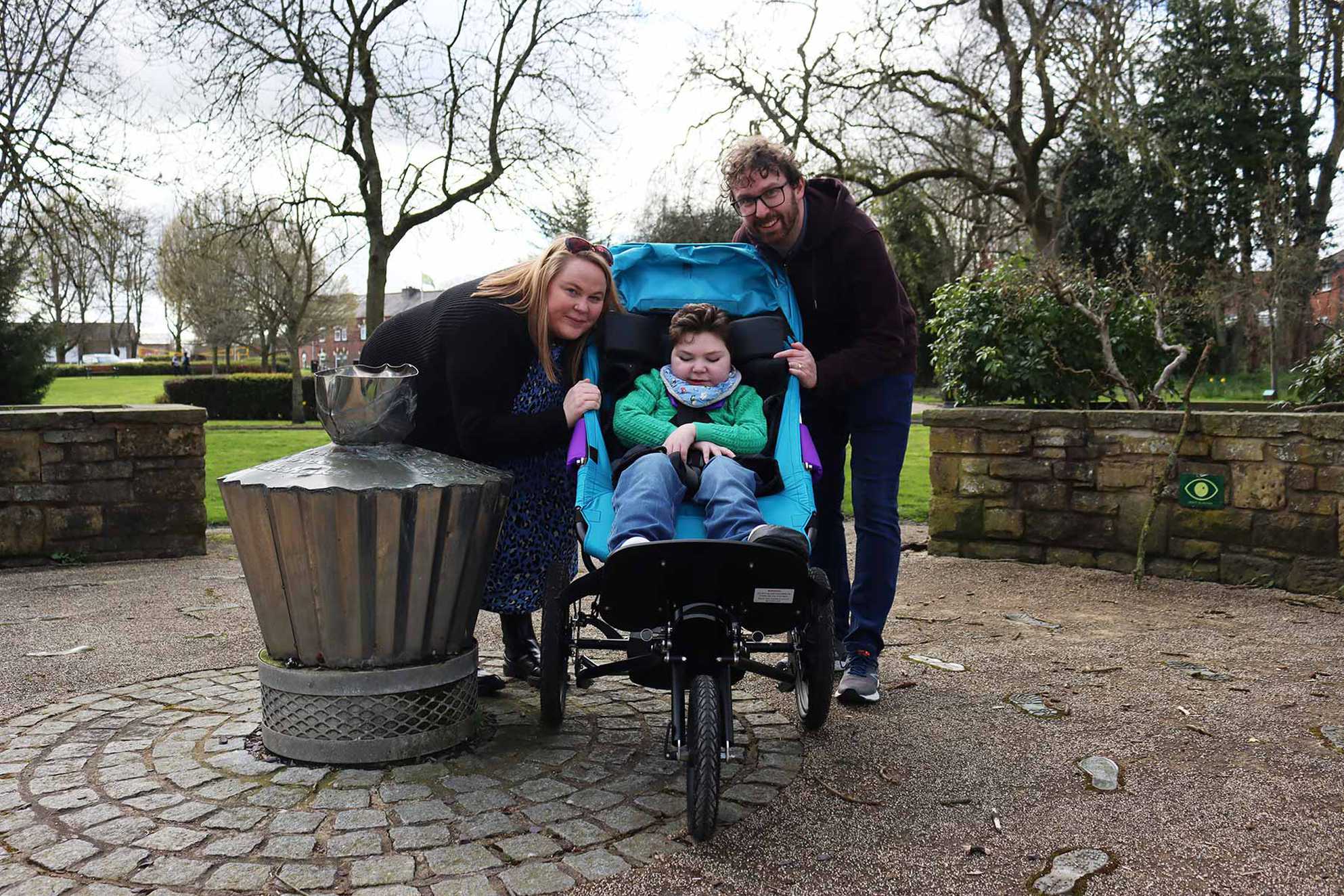 Following a short prognosis, every opportunity that the family has to create long-lasting memories counts.

'We can book a beach holiday with his cousins. We're so excited for him to experience a beach!' said Mum. For the family, having the buggy allows them to explore the world with Zachariah, whilst ensuring his comfort.
How Zachariah's wish will help
May 2023
For Zachariah, his wish is essential for him to live his life to the fullest. Before his wish, Zachariah was given a wheelchair by the NHS which met his basic needs. But Zachariah can't be his true adventurous self without his buggy. Now, he can confidently explore the vast outdoors: 'It helps with his mental health because the outdoors is where he's happiest.'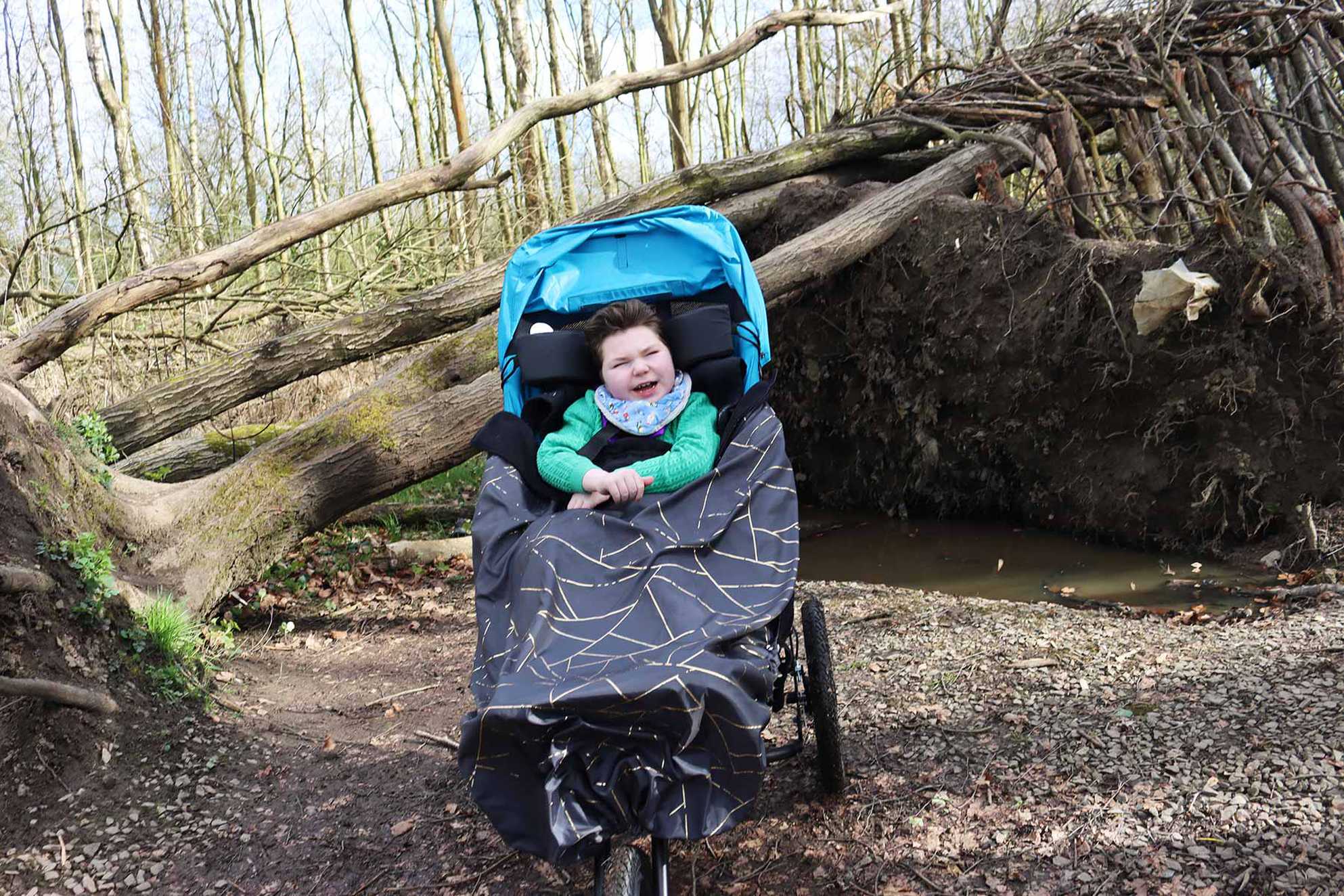 Wishes for children like Zachariah are fundamental for reviving a piece of their childhood. 'They tolerate so much. He's so far away from other things most kids can access. But he deserves happiness. Make-A-Wish offers that opportunity for children to become who they want to become.'

'Thank you so much to all the people who give up their time and money to give children like Zachariah these opportunities. That piece of equipment will be with him forever. He can now have some lovely adventures. It means so much that a charity values a child's voice and wish, so thank you!'
You can create life-changing wishes for more children like Zachariah by donating today.
Donate now
Read about other wishes that have helped our wish children regain their freedom.
Read stories
Find out more about the positive impact wishes have on wish children and their families.
Read more
We rely on generous donations from people like you to grant wishes. Your donation will make wishes become a reality for critically ill children, supporting them where the need is greatest. Thank you.