Robbie's wish...
"I wish to meet Father Christmas"
6 years old, Hampshire
Batten disease
Six-year-old Robbie, who has juvenile Batten disease, lives in Ringwood, Hampshire with his family. He loves football and playing with his three older siblings Aiden, 15, Annabelle, 14, Georgie, eight, and his dog – a Maltese Terrier called Rocky. His wish to meet Father Christmas was granted in November 2019.

Robbie's Story
April 2019
Robbie's parents, Lisa and Andy, say that he's extraordinarily kind, thoughtful and generous. He wants to be a builder and a dad when he grows up.
But sadly, he's not likely to reach adulthood because Robbie was diagnosed with juvenile Batten disease in January 2016, when he was four.
This is a rare, degenerative inherited condition that affects the nervous system, causing seizures and the gradual loss of vision, speech, movement and cognitive skills.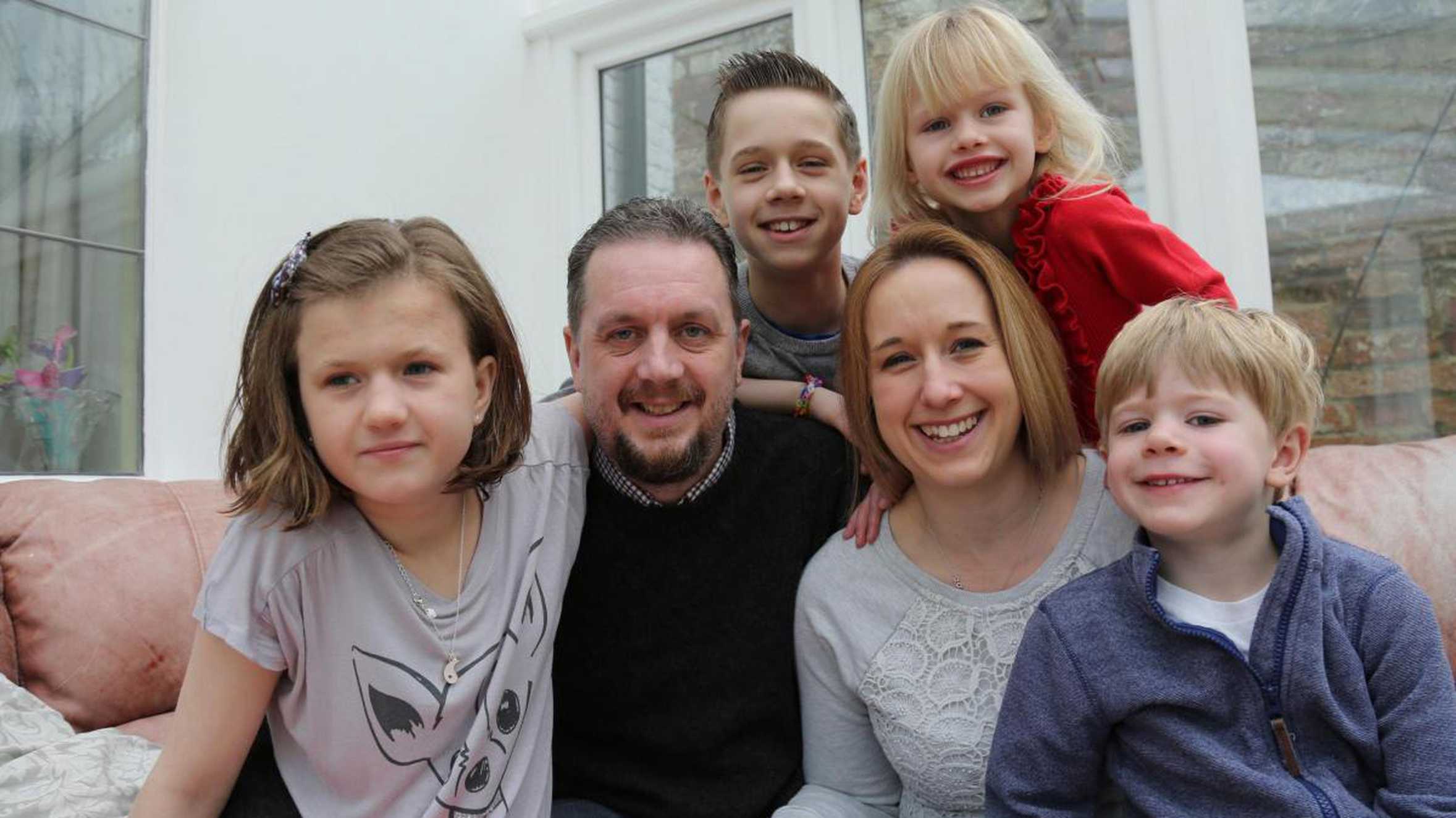 Robbie was tested, along with everyone else in the family, after his older sister Annabelle was diagnosed with the condition following a referral to Moorfields Eye Hospital in 2015. She has lost her sight as well as other skills. Robbie is going blind much quicker than his big sister did and now only has peripheral vision.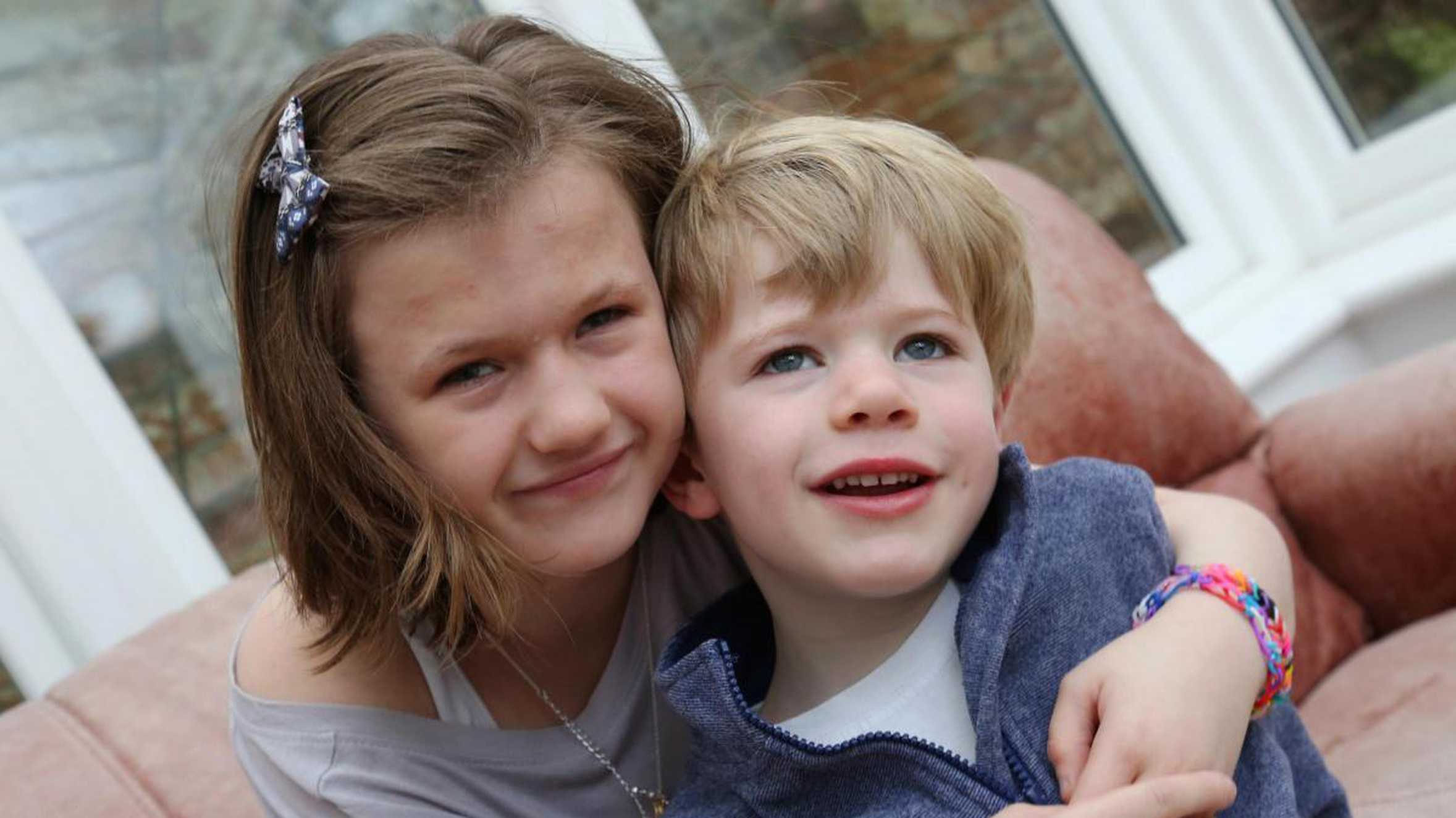 Lisa told her local newspaper at the time: "We now face the reality that two of our beautiful children will die in the next 10-15 years. This is ripping us apart emotionally but we're not going to allow this to beat us. Our family quest is to give them the best possible life, to focus on fundraising and support for research in medicines that can help them and other children facing this disease."

"Words cannot explain the pain. The amount we cried on that day is unbelievable. He was just four years old – seemingly fit, healthy, mad keen on cars and becoming a football player when he's bigger. He's the most beautiful little boy, gives the best hugs and has the biggest heart of any person we know – he simply doesn't deserve what Batten disease will do to him."
Just three to four children are diagnosed with juvenile Batten disease every year – and there are thought to be only between 30 to 40 children with the condition in the UK.
Robbie's Wish
November 2019
Without a shadow of doubt, Robbie's one true wish was to meet Father Christmas. He has wanted to meet him 'forever' and he also wanted to meet his helpers, the reindeer and sit in Santa's sleigh with him – but not fly!
He wanted to see all this to gather as many visual memories as possible before he goes completely blind and explained: "I want to say thank you Santa for all the presents as he comes every year and always leaves me a present."

Robbie told his volunteer wish visitors that when Father Christmas comes to their home at Christmas, he leaves out a "lovely pie" and a "lovely drink" for him each year ("but not whisky as he has to drive!"). He also told us that Father Christmas leaves crumbs on the plate after he's eaten the pie and replaces the magic key that helps him get in, seeing as they don't have a chimney.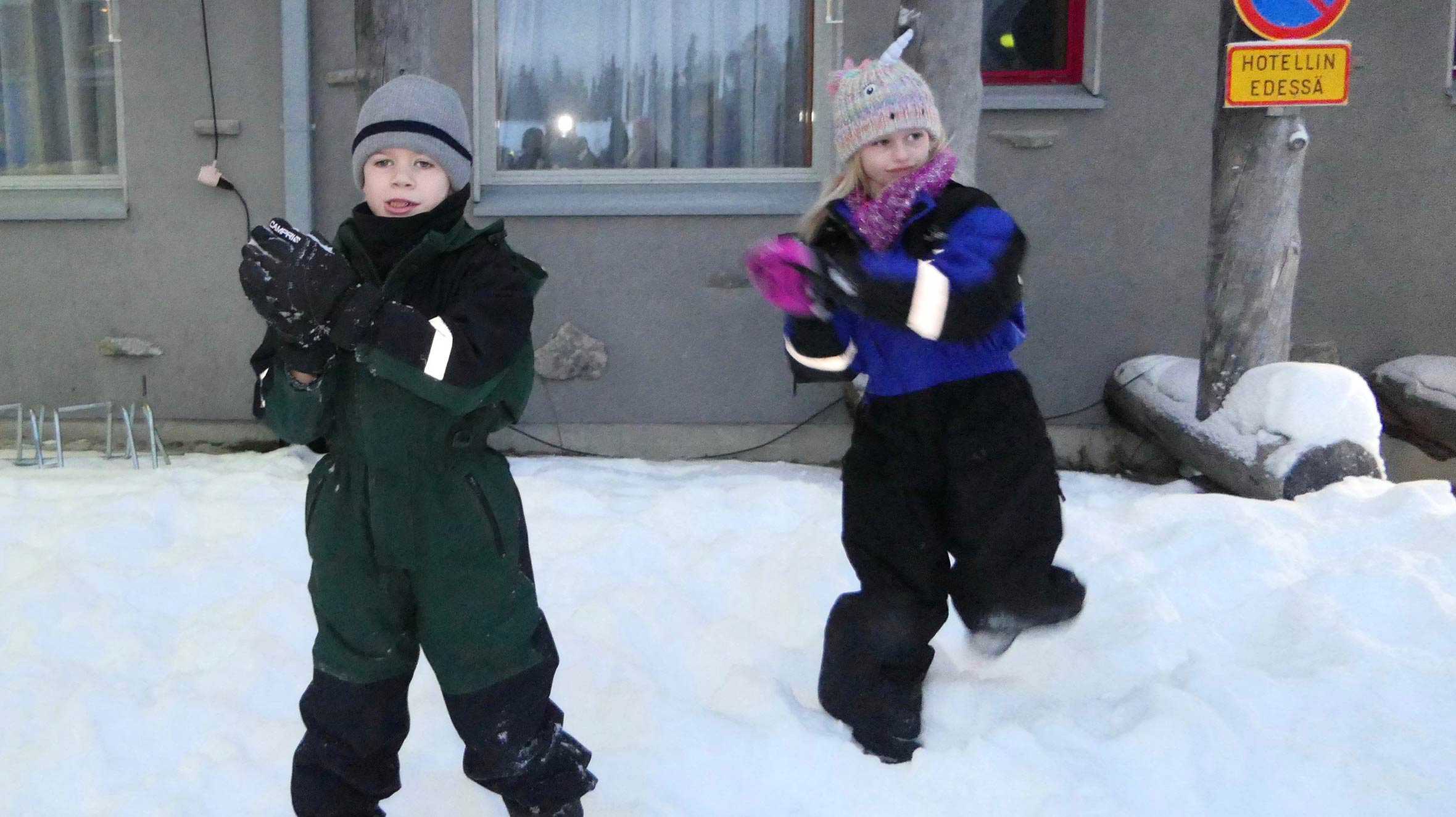 His wish was part of a bucket list of adventures that the whole family have planned together. They have already climbed Ben Nevis together, they regularly go on bike rides thanks to a tandem bike Lisa and Annabelle use and snuggle up having film nights.
"With the disease, short term memory goes first, so if we can give memories that last, that would mean the world. It makes you realise, all the things you suddenly put on the back burner, suddenly have to be pulled forward."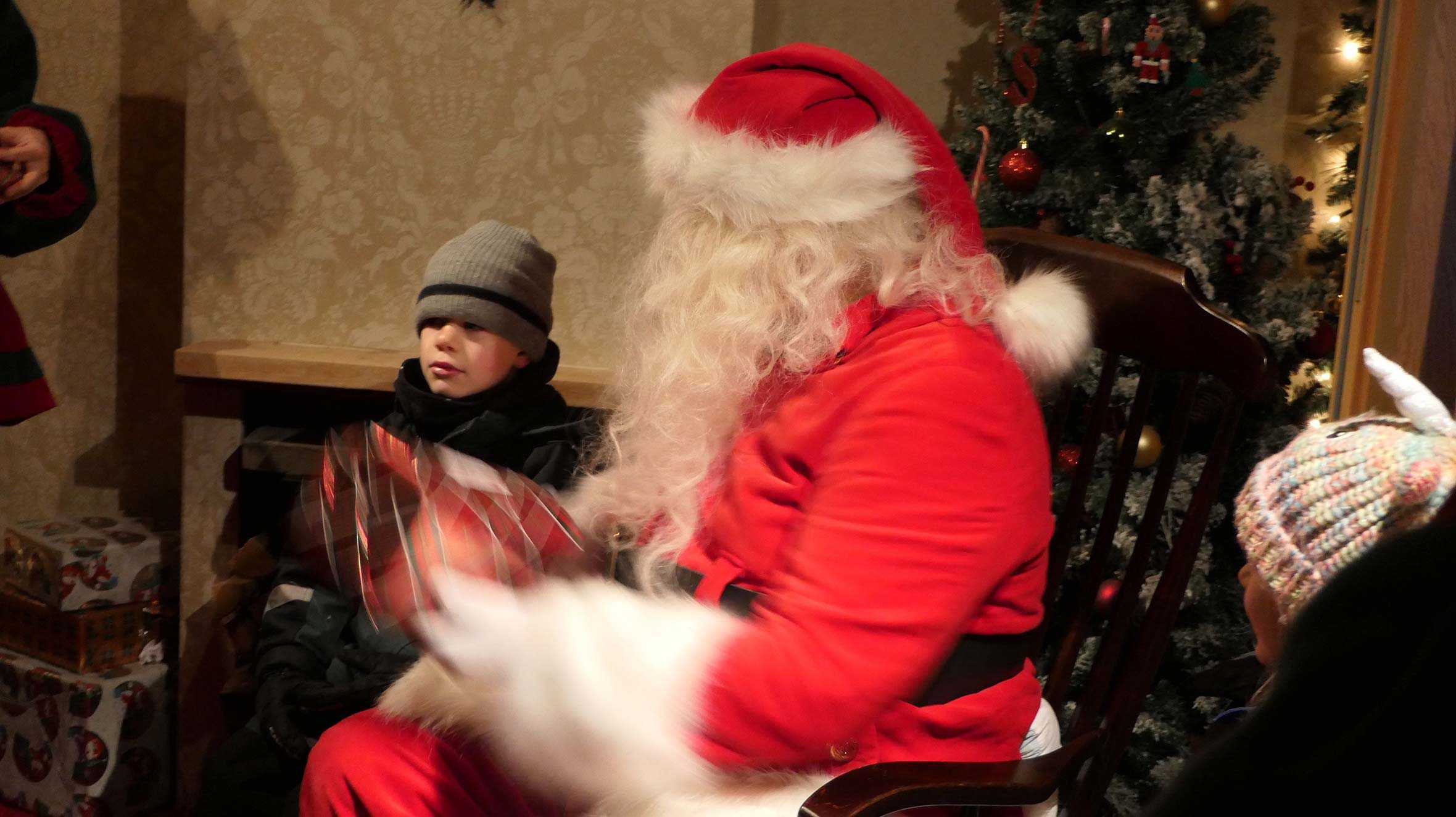 Robbie's wish became a reality at the end of November when the whole family went on a three-day trip to Lapland! They were issued with snow suits and snow boots, stayed in a log cabin, learnt the Elf Song, played in deep snow and met lots of Santa's elves who gave them clues on the trail of finding Santa himself.

His family enjoyed feeding the reindeer, going for a husky ride, speeding around on a snowmobile, going tobogganning and - finally - they got to tell meet Mrs Claus and Santa himself! All the children said they'd been nice rather than naughty and they were all given presents to take away and unwrap at Christmas.

His wish was filmed for the Channel 5 documentary "Make A Wish for Christmas" which was broadcast on 18th December. You can watch it online on My5.

Christmas is a magical time so it's no surprise we get lots of Christmas themed wishes.
More stories
Robbie's story was featured in the CH5 documentary, Make A Wish for Christmas.
Watch now
Find out more about the positive impact of our wishes.
Read more
We rely on generous donations from people like you to grant wishes. Your donation will make wishes become a reality for critically ill children, supporting them where the need is greatest. Thank you.