Preye's wish...
"I wish to go on a shopping spree to Paris"
14 years old, Loughborough
Sickle cell disease
Preye, now 16, lives in Loughborough. Aged 14, she asked Make-A-Wish to grant her wish to visit Paris with her family. A wish coming true can bring a little sunshine into a child's life that has been dominated by pain and trauma, like Preye's had been.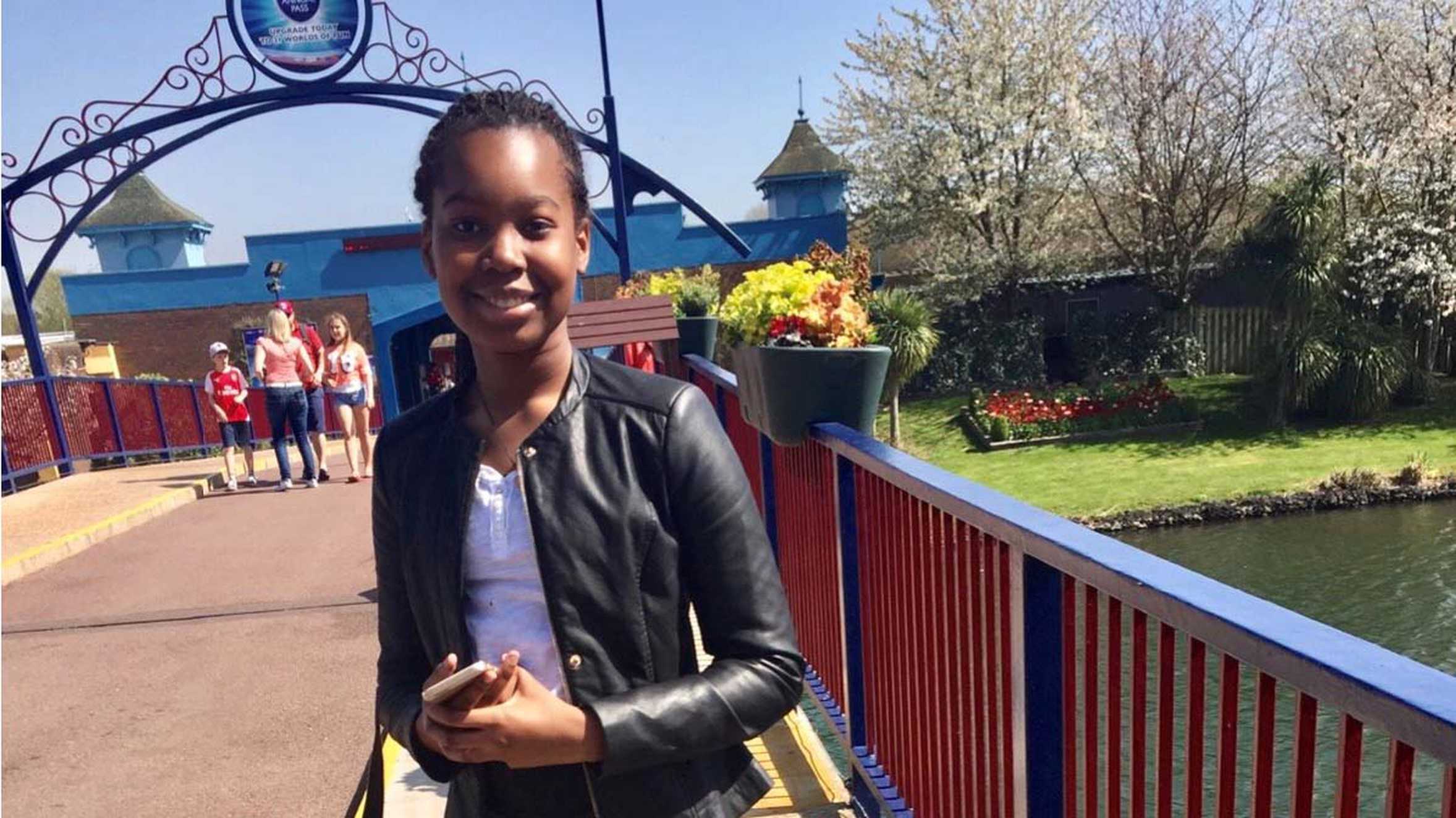 Preye was diagnosed with sickle cell at birth, a life-threatening and painful disease, causing debilitating episodes when an area of the body becomes starved of oxygen. Her sickle cell 'crises' got progressively worse as years passed, happening every few weeks and lasting up to 10 days and sometimes leaving her unable to walk and screaming in pain. Doctors struggled to suppress Preye's pain, and often could do no more than monitor her oxygen levels and wait for it to pass.

Preye's mum, Norah, added, "Preye has learnt to mask her pain, she is very strong and it takes a lot to make her cry. It's heart-breaking and very sad for me as a mother."
Life became a cycle of blood transfusions, medication, and appointments. Preye said, "I always tried to remain positive, but the disease really affected me mentally. I found myself thinking "Why has this happened to me? Why can't I be normal? I was missing being in school with my friends and my whole life was dictated by my illness.
"The doctors told me that a stem cell transplant could save my life, but it could mean I wouldn't be able to have children when I'm older, my body could reject the transplant, and it could even kill me. It was a huge decision, and took me a few years before I agreed. My thirteen-year-old sister was a 100% match, and she was courageous enough to be my donor.
"It was a very high risk operation for us both. But the transplant was just the beginning of my recovery. Afterwards, I had to have chemotherapy and lived in isolation in hospital for months. No matter how much I ate, I kept losing weight. I could feel my bones everywhere and was so uncomfortable.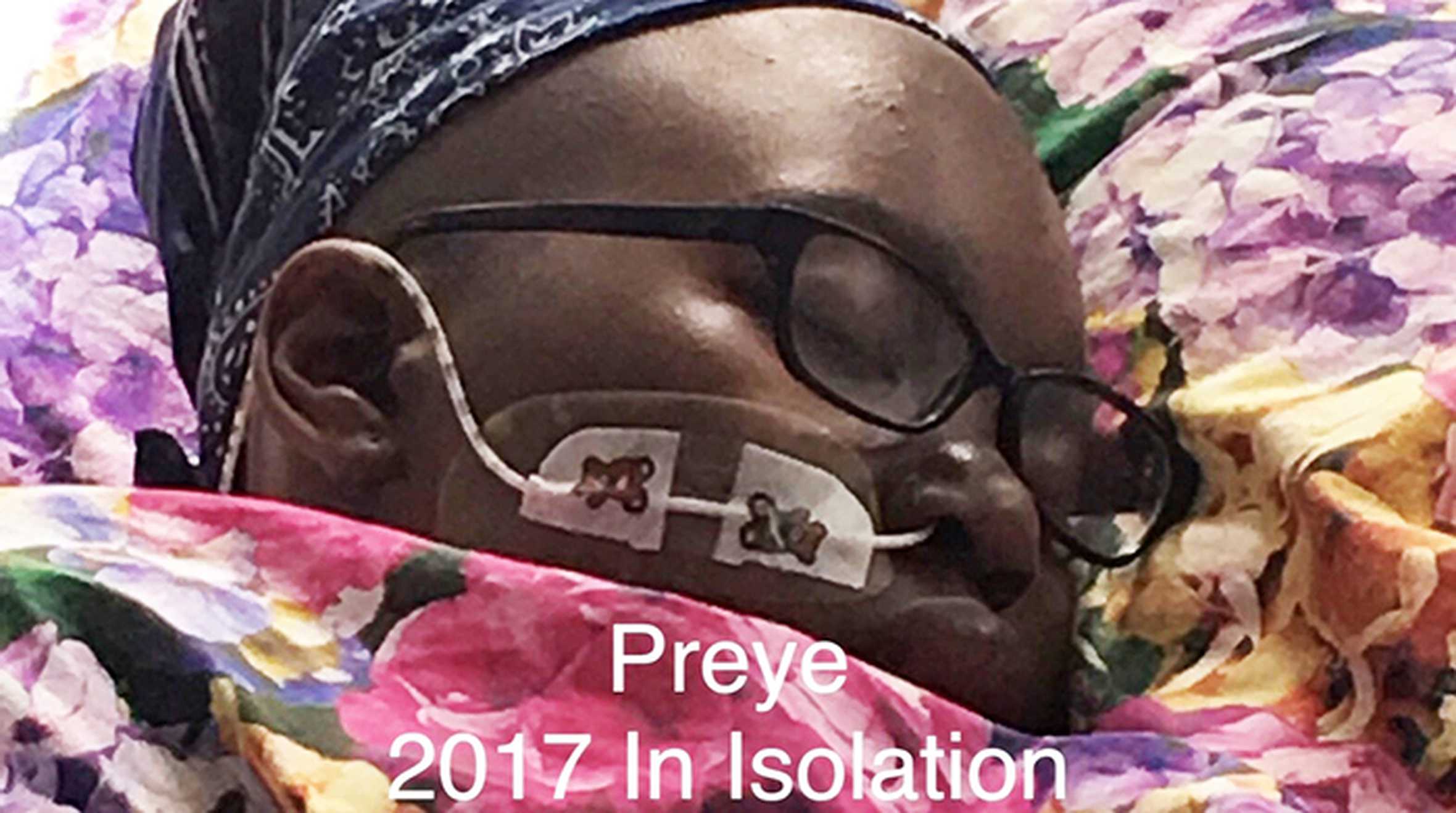 Preye continued, "One of the nurses saw I was upset and struggling after my transplant, and she told me I should apply to Make-A-Wish. When I was told my wish could be granted, I felt so excited and grateful."
Mum, Norah, explains, "I'm so proud of Preye's bravery. I was really unsure about the operation but Preye and her sister were certain. Preye did so much research and she was confident. But after the transplant, she felt frustration and regret. It was difficult for her to understand why she was still so sick and caged up, battling infections and illnesses as a result of the transplant. The promise of getting better came with so much trauma. She lost the will to go on and I had to keep pushing her to remind her the worst bit was over. It wasn't until January 2018 that she was given the all-clear. It's been such a long journey."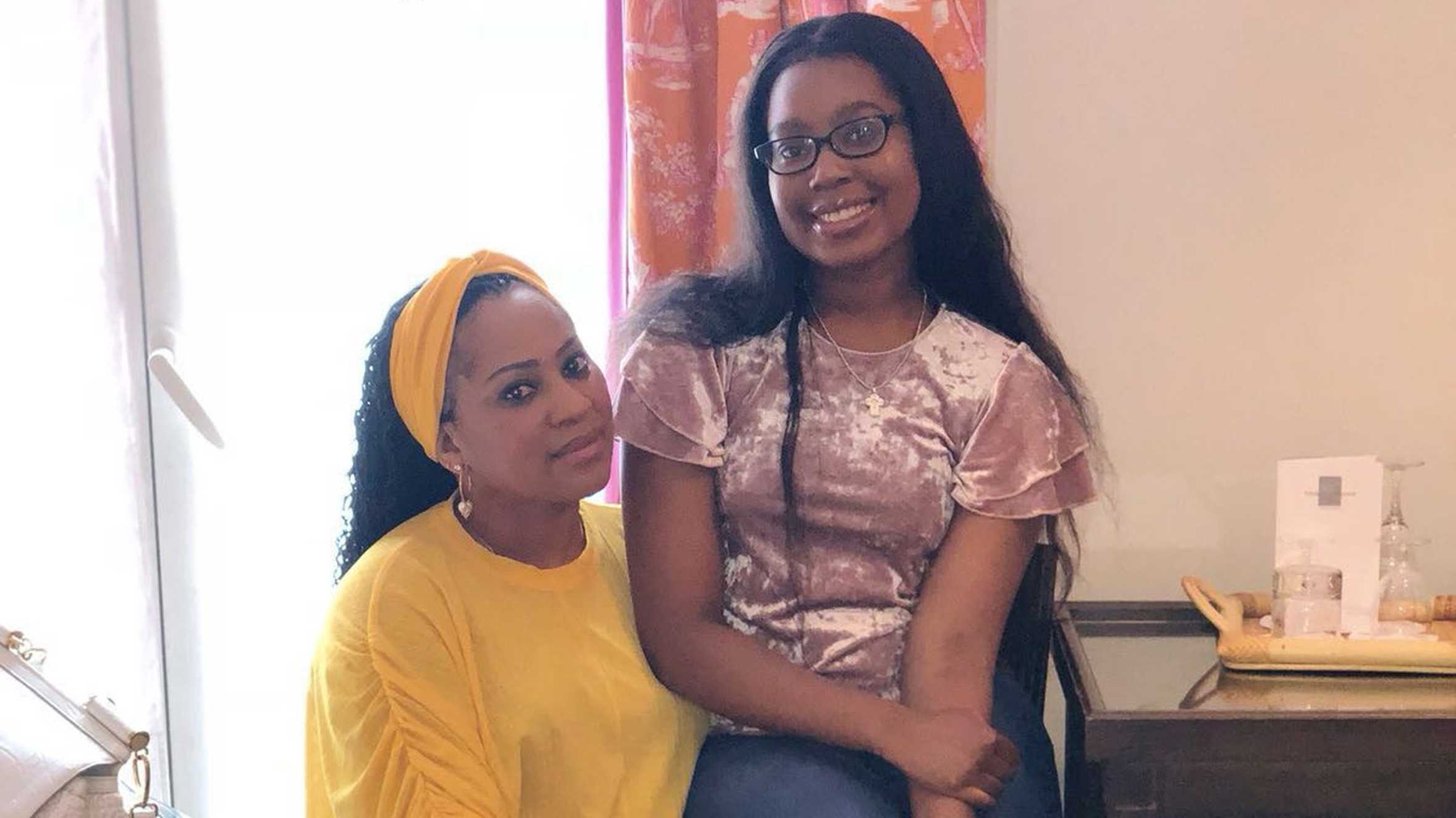 Preye loves expressing herself through design, and enjoys drawing up fashion and interior design ideas. She asked Wishgranter Holli to turn her wish of exploring the world-class shops and iconic buildings of Paris from a dream into reality.
Before her wish, Preye told us, "Paris symbolises strength and hope for me. It has encountered terrorism, natural disasters and political unrest, but the people have come together and made it an even more beautiful place. That is really inspiring for me.
"My stem cell transplant was a success, and my sickle cell disease is completely gone now. It feels amazing. The best thing about being well is being able to live normally. I can study for my exams and see my friends, and now my wish to go shopping in Paris is going to come true, and I can't wait."
We spoke to Preye again after her wish was granted, and she told us, "When we arrived, the hotel staff had left macaroons and a card in our room. During our stay, we did a food tour, tasting lots of cheeses, meats and other delicacies. We also visited Parisian shopping malls and boutiques and travelled on the subway. It was amazing to be around the people and the fashion. I loved the people, everyone was so kind. My favourite part of the trip was going to Disneyland for a day – it was so much fun spending time with my brother and sister there.
"At the end of the trip, I noticed a Make-A-Wish donation box in the hotel lobby. It made me think how amazing it is that the charity helps so many children around the world."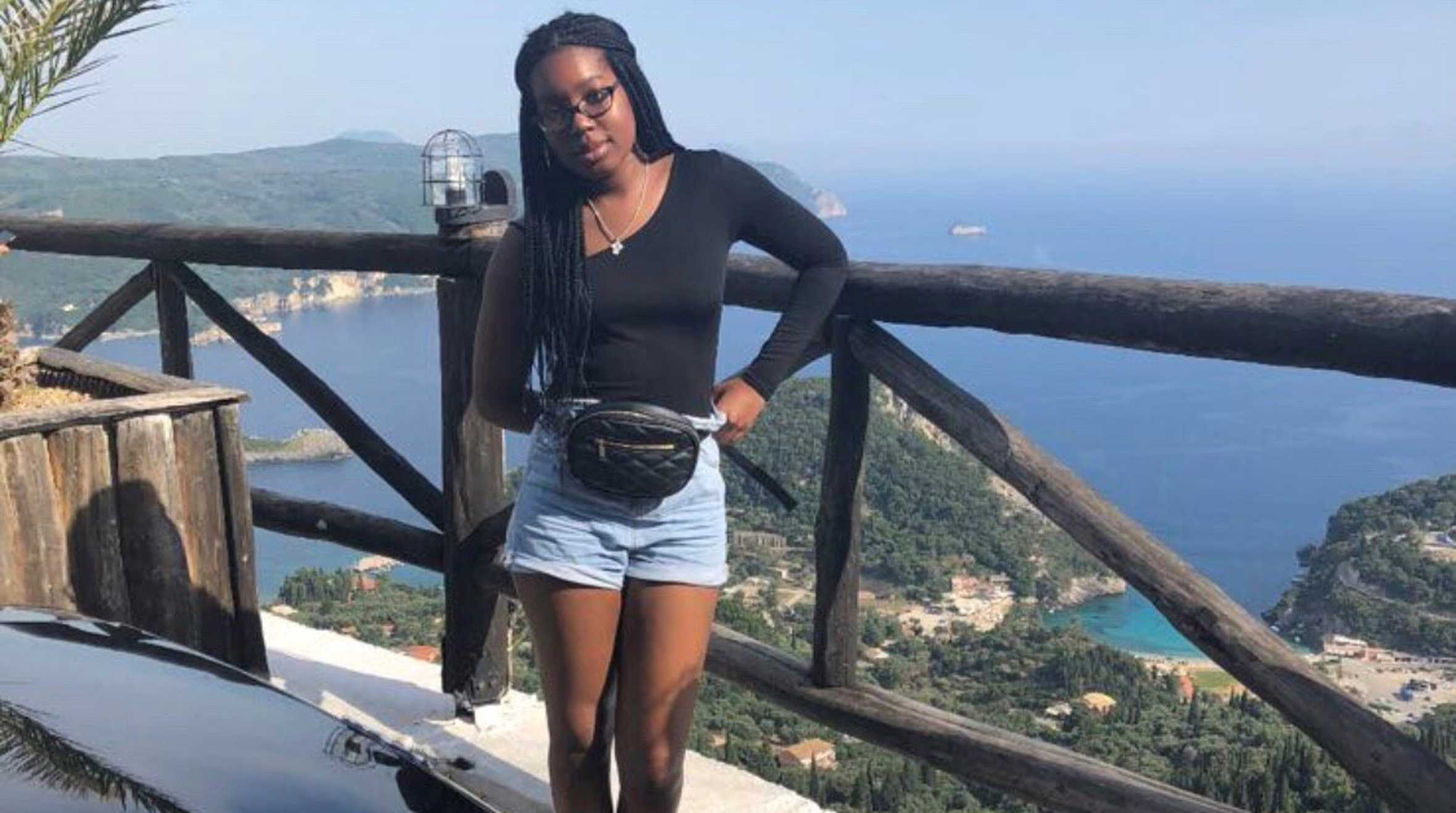 "I'm just so grateful and appreciative of my wish being granted. I often think about how lucky I've been. My wish lifted my mood completely after such a dark time and gave me something to feel happy about. It was an amazing journey to go from discussing the idea to then living out my wish.
"Since my wish, my health has been better than it's ever been before. I took my GCSEs this year so it's been stressful but I've enjoyed my first full year in school. I'm waiting for my results now and getting ready to start studying for A Levels in September."
Preye's mum, Norah added, "It surpassed my hopes. The hotel was breath-taking. The entire trip was very special. I've never known anyone who's benefitted from Make-A-Wish, so it was all new to me. Preye's wish came at a time when she really needed something. It made her understand that there are people out there who care about you, outside your own family. To receive such love from people who hardly know us, it changed my whole perception, and changed the way I interact with people now. The children loved it and they got to make their own choices – from food, to activities. I learnt about my own children by seeing them empowered in that way."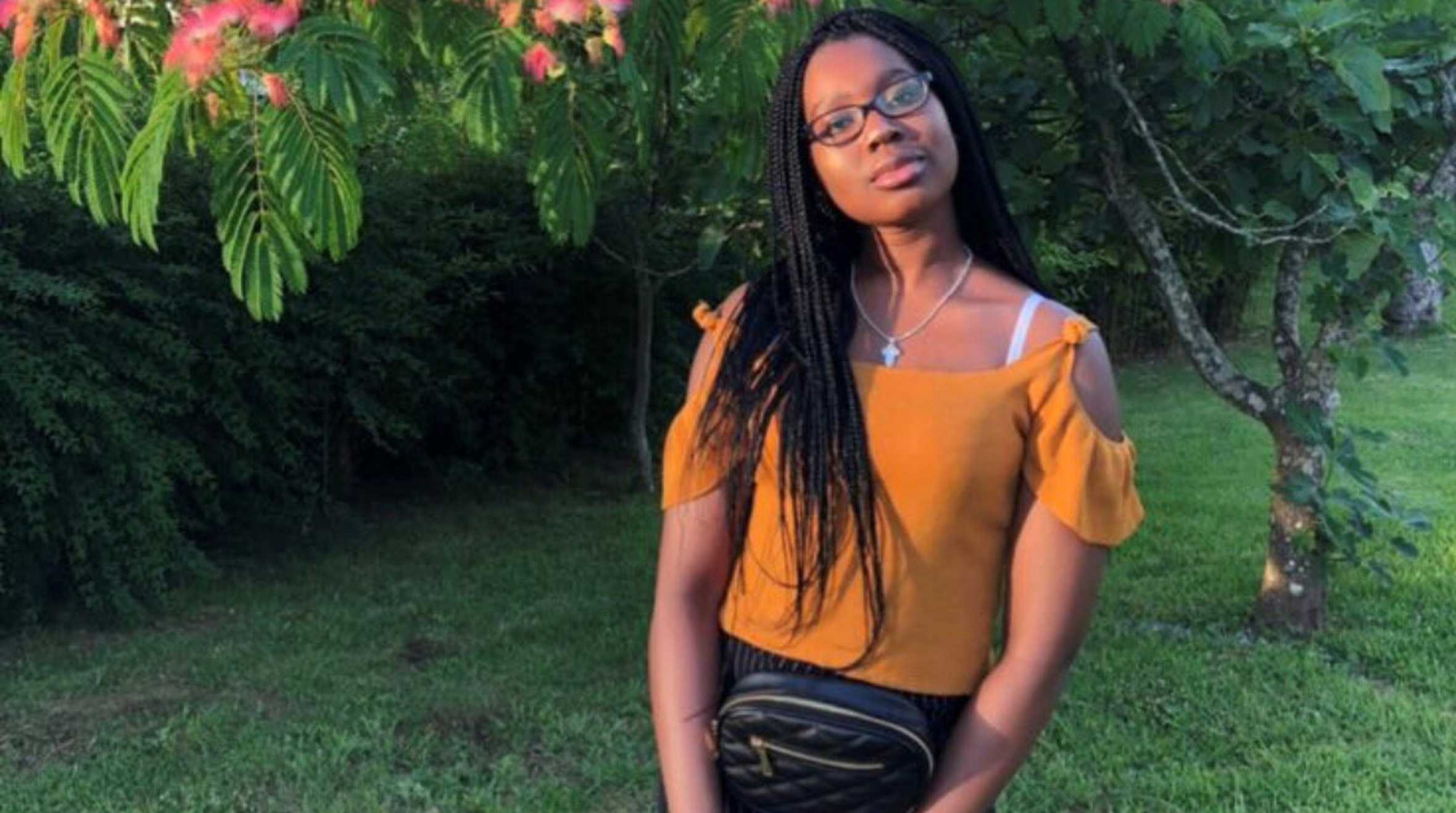 "A wish provides children and young people with a source of hope and joy. A wish can remind them that their sickness isn't all they are and they have so much more in life to look forward to. It reminds you that your wishes can come true."
We rely on generous donations from people like you to grant wishes. Your donation will make wishes become a reality for critically ill children, supporting them where the need is greatest. Thank you.