Leah's wish...
"I wish to be a teacher for the day"
7 years old, Dundee
Brain tumours
Leah, seven, from Dundee in Scotland, is living with a brain tumour. When she turned to us, she wished to be a teacher for the day!
When Leah was just five, her family received the devastating news that she had a brain tumour. Surgery reduced its size, but three months later, it had grown again so Leah started chemotherapy.

"She's been through so much already, but even through 18 months of chemotherapy Leah still went to school every day. She loves being there and looks up to her teachers. Even when they said she seemed tired, she stayed until the end of the day. She just refused to give in to it."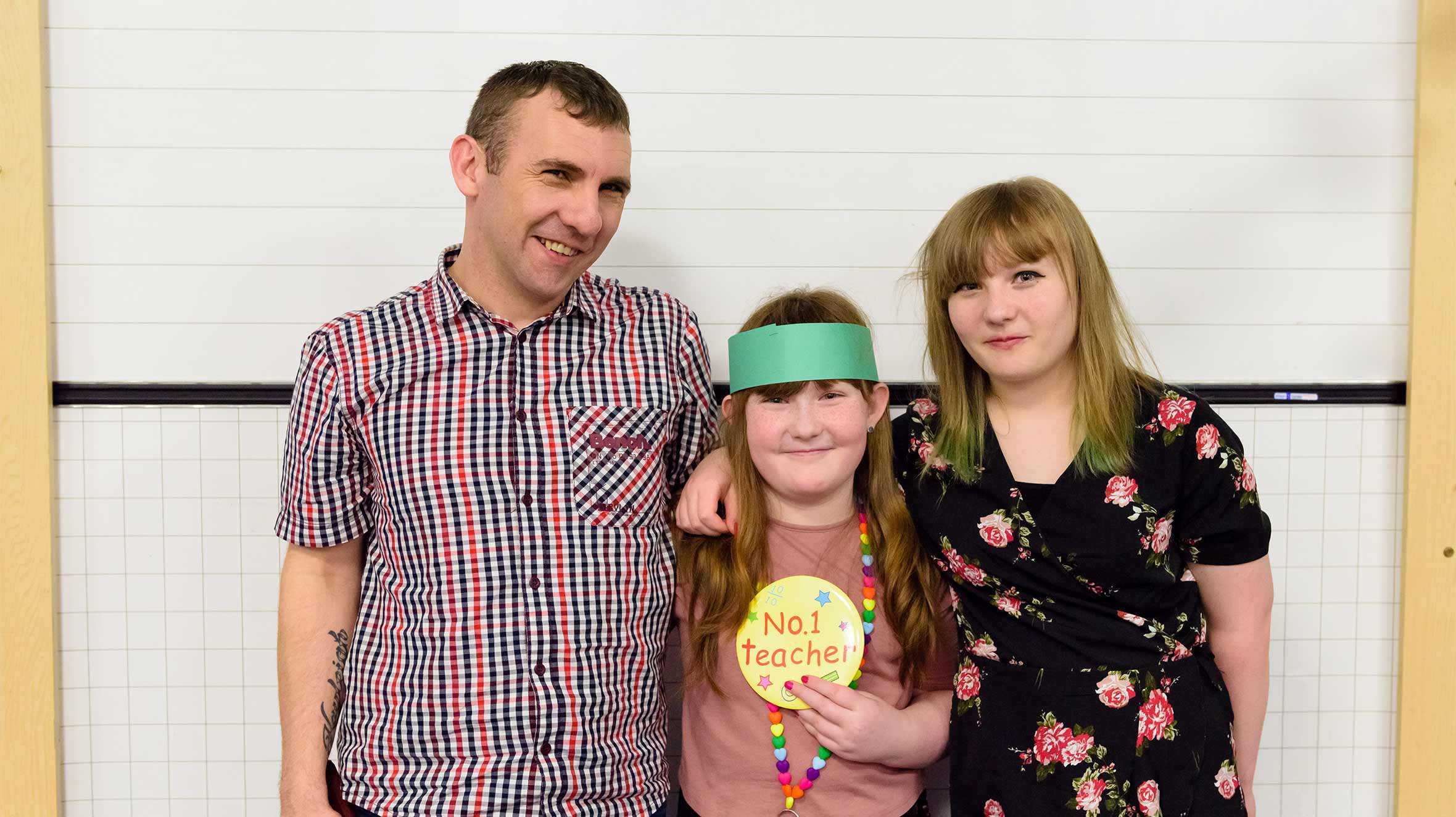 Lost childhood

A side effect of treatment was that Leah developed Type 1 Diabetes, and she has to take medication for adrenal insufficiency and to help her thyroid gland function.
Her dad Stephen told us: "Leah has always pushed herself to do everything she wants to. She loves to get involved with everything, but the past few years have forced her to grow up really fast. She has lost part of her childhood to this."
A VIP trip

Leah wished to be a teacher for the day at her own primary school. So her wishgranter Lucy sent her a parcel full of personalised stationery in anticipation of her wish. Then she arranged for Leah, her mum and her sister to be picked up in a limo to go on a shopping trip to choose an outfit and get her nails done before her special day.
There were sweets in the limo and she could choose whatever music she liked to play in the car. To make the most of it, the chauffeur offered to take her on a tour around Dundee before stopping at Slessor Gardens for photos and a little walk.
At the shops, Leah picked out a fabulous outfit so she felt the part, including flowery trousers, pretty shoes and a little Minnie Mouse bag. Then, for a celebratory dinner, Leah chose to go to Jimmy Chung's because she loves the ice cream there.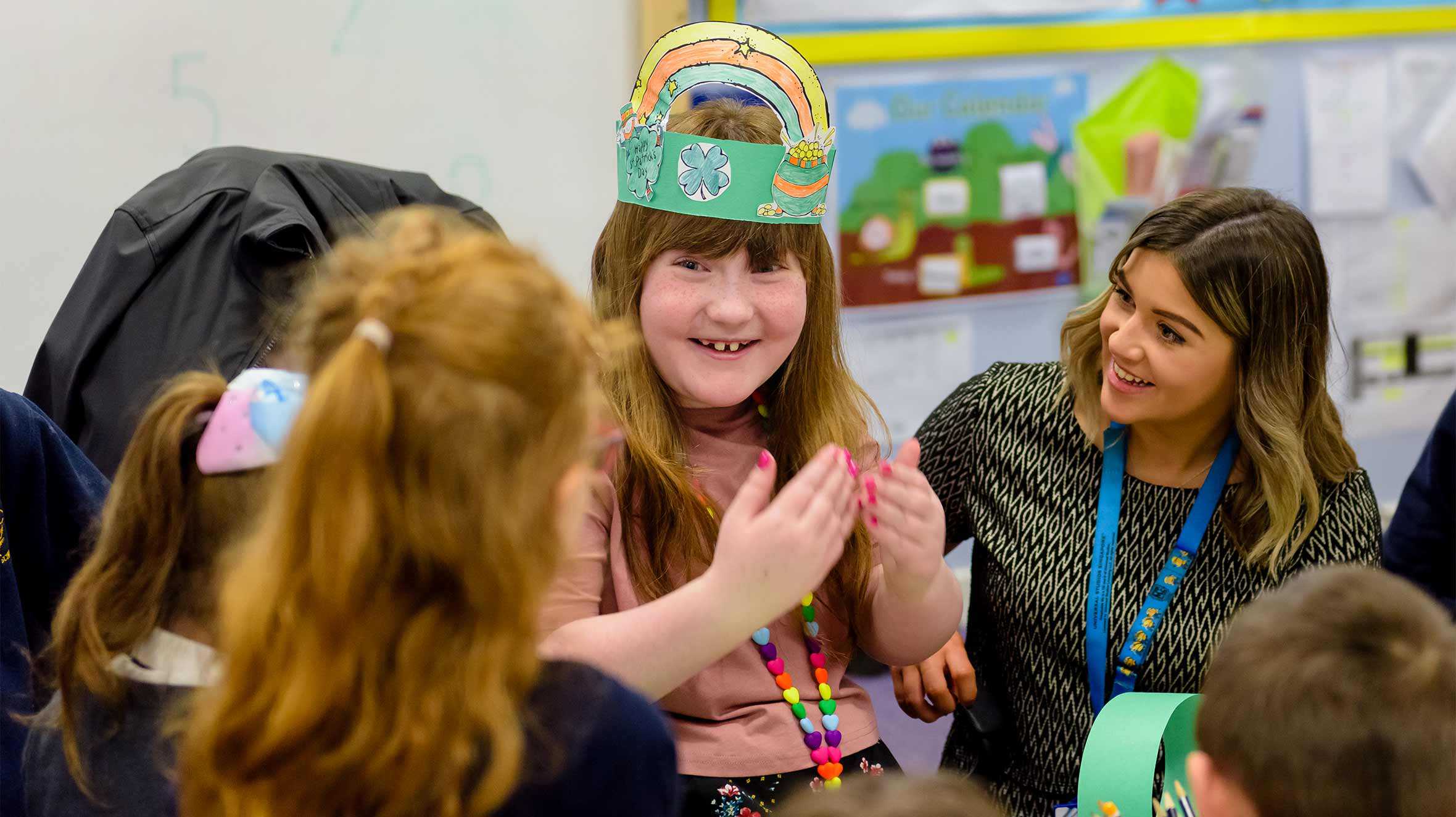 Renewed confidence
On the day of her wish, Leah arrived at school ready to teach. She was thrilled that the other staff had bought her some gifts, including a heart-patterned lanyard attached to her 'teacher's ID' card.
Leah confidently led the class through the day, helping children to learn and have fun. In her art class, she taught the class to make a Saint Patrick's Day hat, and later, she awarded some certificates to pupils.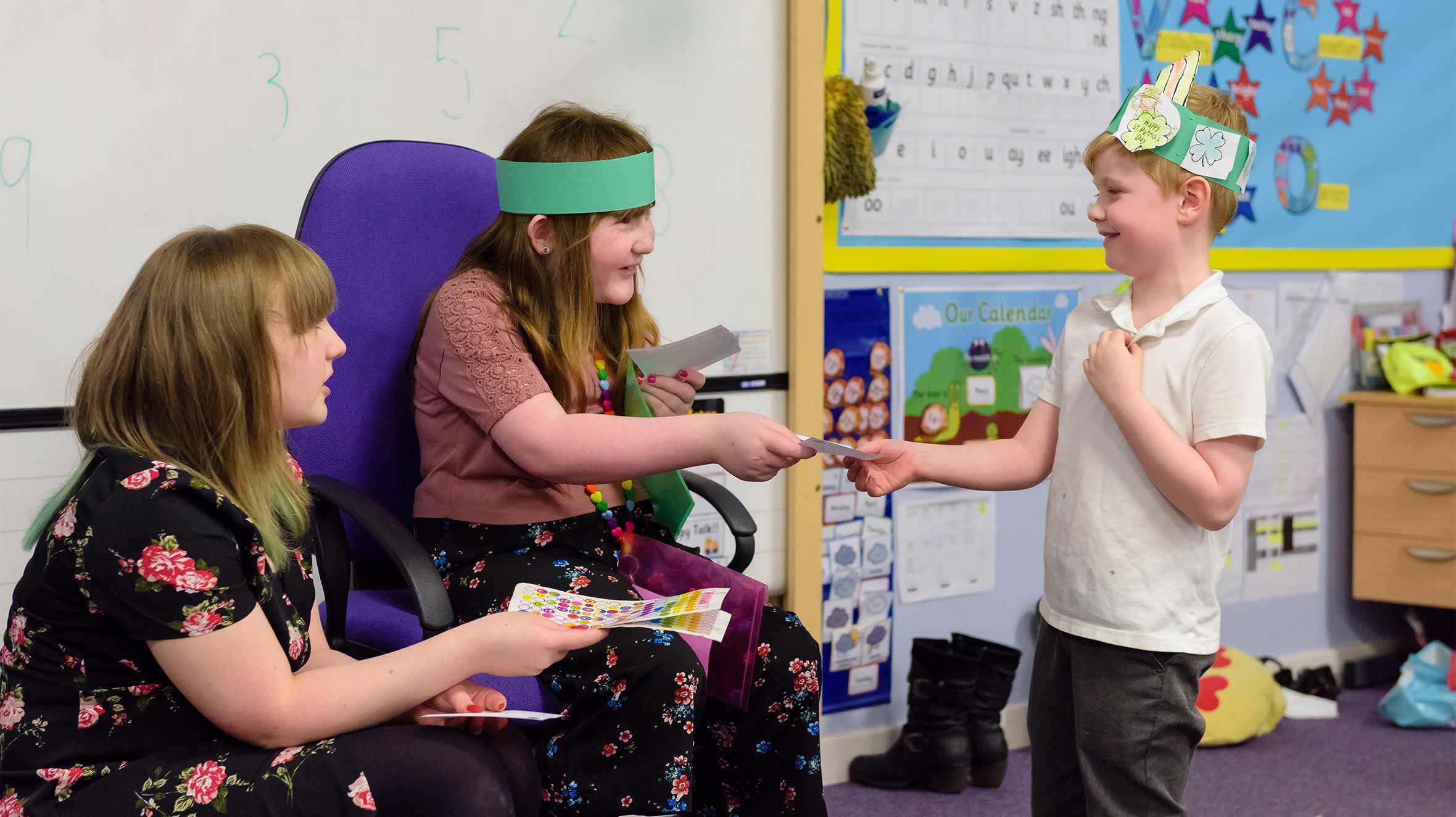 Ready to take on the world
Two years after her wish, Leah's mum, Elaine, told us: "Leah is noticeably more independent since her wish. She lost a lot of that since going in to hospital when she had no control over what happened to her. She wouldn't even want to pick out her own clothes before, but now she's ready to organise everybody and she's getting back to her normal cheerful self. She really needed this to help change her perspective."
"It's brought us all so much joy seeing Leah so happy. It's one of those experiences she'll never forget. Her wish has made her even more determined to be a teacher when she's older, and made that dream all the more real for her."
We rely on generous donations from people like you to grant wishes. Your donation will make wishes become a reality for critically ill children, supporting them where the need is greatest. Thank you.