Kelsey's wish...
"I wish to have a Ring Pop Puppy toy"
6 years old, Littlehampton
Neuroblastoma
Kelsey sadly passed away from a rare form of childhood cancer called neuroblastoma in August 2018, aged six. On the same day, her wish for a rare gold Ring Pop Puppy toy was granted. Her dad, Billy, tells her story.
"She was the little girl who loved snails, whose favourite colour was teal, and who adored monsters and vampires. In February 2017, after three months of sickness, scans, and tests, doctors diagnosed Kelsey with neuroblastoma, a type of cancer in her tummy. When they operated to remove the mass, it weighed more than a kilo. She was just four at the time.
"Then came chemotherapy, then radiotherapy. I stopped working as a self-employed carpet fitter, sold my van and all my tools so I could be with Kelsey in hospital while my partner looked after Kelsey's siblings. My life became about Kelsey 24/7.
"We took up the opportunity to go on an immunotherapy trial. She was responding well but, in the final week of the trial, Kelsey's cancer returned. The doctors pulled us aside and said her kidneys and liver are failing. All the chemotherapy had destroyed her organs and she didn't have long left."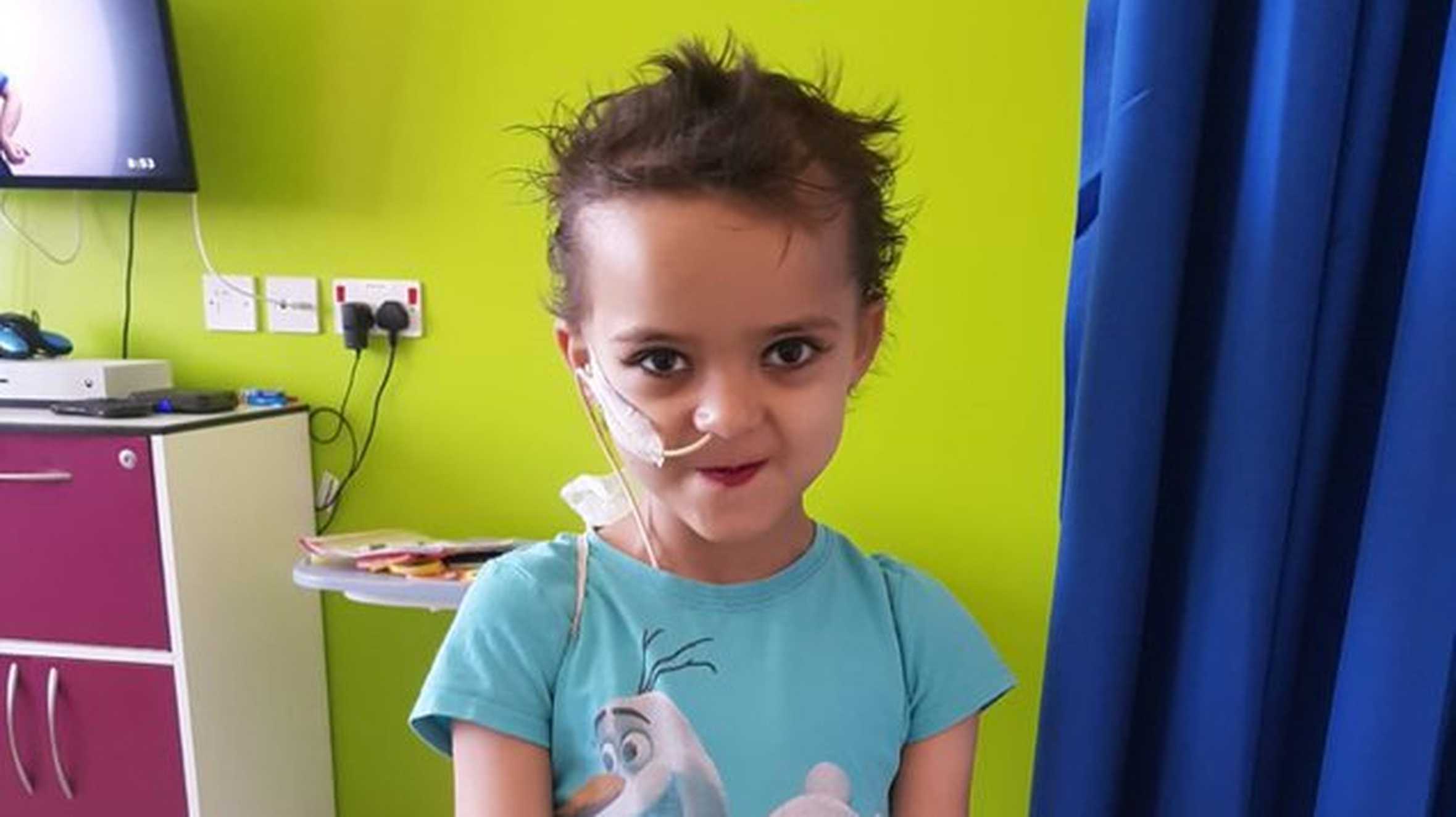 Kelsey's wish
August 2018
"Now, when I look back, Kelsey was my little baby when she went into hospital, but over those two years of treatment, she grew into a little lady. She picked out her own clothes and makeup, and became quite a little character in hospital, supporting other children, getting me to do her makeup, sewing clothes for her dolls and styling her hair 'like Wolverine!'
"A CLIC Sargent nurse told us about Make-A-Wish. But, by that point, she was very poorly. She loved collecting things - snails, toys, My Little Pony and these little Ring Pop Puppy toys. They're sealed in a wrapper but the first one we bought was a rare silver one. I loved buying them for her and the only one missing from her collection was the rare gold one, called Goldie. She had two of those tables over her hospital bed so she could set up all her toys and no one could touch them, not even the cleaner.
"Kelsey wished for Goldie, and Wishgranter Vicky got on the case immediately. She knew Kelsey might only have 24 hours left to live, so she dropped everything to grant her wish, calling manufacturers and messaging eBay sellers. The toy cost just a few pounds, but the sealed wrappers made it hard to find the rare gold one. The first day of searching came and went with no sign of Goldie. The next day, Vicky found one and the race was on to deliver it to Kelsey in hospital."
"As I sat at her bedside, Kelsey was in and out of consciousness. When Goldie arrived, that was the last time she came round and was herself. The grin on her face was unbelievable. She only came round for 20 or 30 minutes, but during that time, she was over the moon. Goldie completed her collection. It's such a tiny thing but, for a kid, it makes the world of difference. Kids just want to keep going and Kelsey did too."
"Goldie never left Kelsey's hand again. Kelsey passed away that day, aged six. She had lots of toys in her coffin with her, and she's wearing her gold and silver Ring Pop Puppies."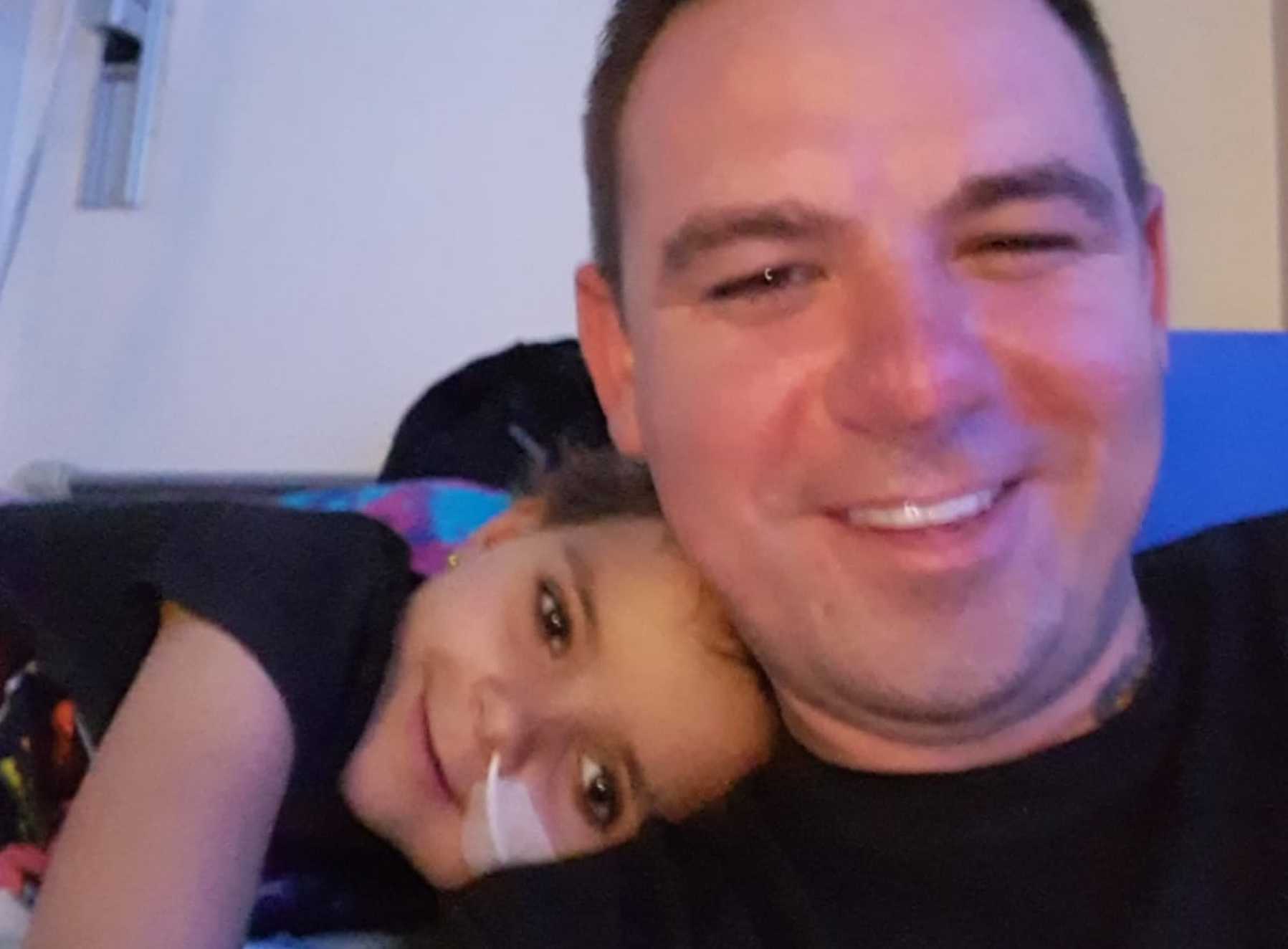 The effect of Kelsey's wish
June 2019
"I felt so proud of Kelsey, there's no-one I know who could go through what she did. Most people, most adults, would have rolled over and given up. She would say to the other children on the ward, "Come on, let's get up and play." She's a little trooper. I suffered with anxiety attacks for years, now I don't let them bother me. Kelsey went through so much and any time I feel anxious I just think of how she dealt with everything and it inspires me.

"Everything is changed now. I used to work six days a week to provide for my family. Now, I'd rather work less so I can spend time with them. Kelsey's older sister, Keira, loves to talk about Kelsey all the time and I encourage her to. I go to the grave every Thursday and Keira comes with me every Saturday. We've even put fairies and fairy doors around her grave.
"I just want people to take something from Kelsey's story. If you can help people that are in a bad situation, help them. Goldie was a tiny plastic toy but to Kelsey it meant the world. Make the most of what you've got, because it's the little things that matter most."
An update from Kelsey's dad
September 2019
"Seeing Kelsey's story online was hard because it brings everything back but, at the same time, it was really nice that everyone was getting to know her. It was touching to know my daughter is still out there helping other children. It warms the heart and breaks the heart too. I could only watch the video once. I still keep in contact with a lot of people from the hospital on Facebook and I'm in contact with some of the dads from the hospital - some of them, their kids are ok, and others have lost their children. They come to me and ask, 'how do you cope?' In the year since Kelsey passed, I've learned that you have to make the best you can out of a bad situation.
"It's brilliant that Kelsey's story raised more than £35,000. Seeing comments and messages from people that never knew Kelsey but read her story through Make-A-Wish made me wish those people could have met her."
Help make more moments like Kelsey's possible
We rely on generous donations from people like you to grant wishes. Your donation will make wishes become a reality for critically ill children, supporting them where the need is greatest. Thank you.