J'Anae's wish...
"I wish to be a princess"
5 years old, South London
Cancer
J'Anae's story
November 2018
J'Anae, five, lives in south London with her little sister Jayla. J'Anae was two when her mum noticed a marble-size lump on her arm. A biopsy showed that it was a vascular malformation.
Surgeons removed it but three months later, it grew back more quickly and became bigger. J'Anae returned to hospital and went back and forth for two years having scans which showed that it had also affected both lungs. Doctors were flummoxed but eventually, she was diagnosed with a rare form of cancer.
Chemotherapy meant that J'Anae lost her hair and eyelashes, but she amazed her parents with her resilience even while she was enduring treatment. Her parents, Janet and Jevone, said that while they felt helpless, she remained bubbly, brave and very strong.

"Nothing can prepare you for a two-year-old being ill. I was so lost at one point. I couldn't say that it would be alright because I couldn't make her better so at first I went into my shell a little bit. It was a strain."
The chemo worked and J'Anae had been in remission for a year by the time she went on her wish. However, Janet explained that in the cases that doctors know about, the cancer has returned so there's a constant worry in the back of her mind that it will come back one day. But the family remain positive and J'Anae's wish was something they all looked forward to.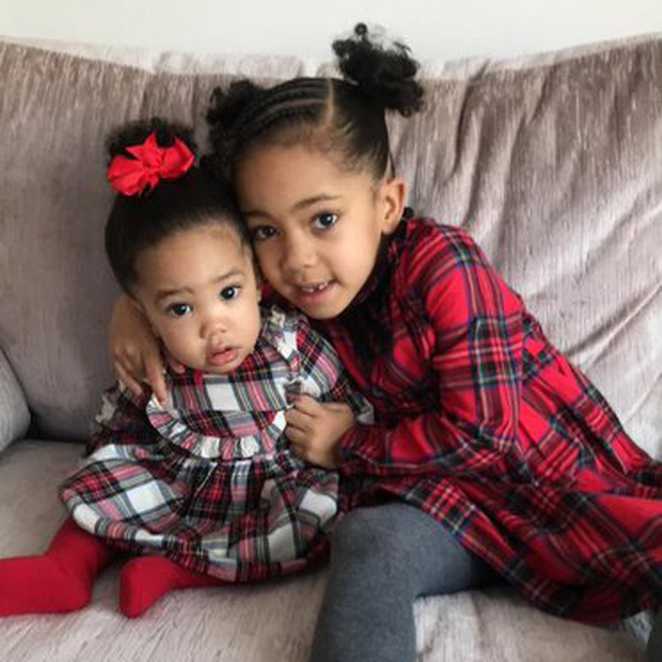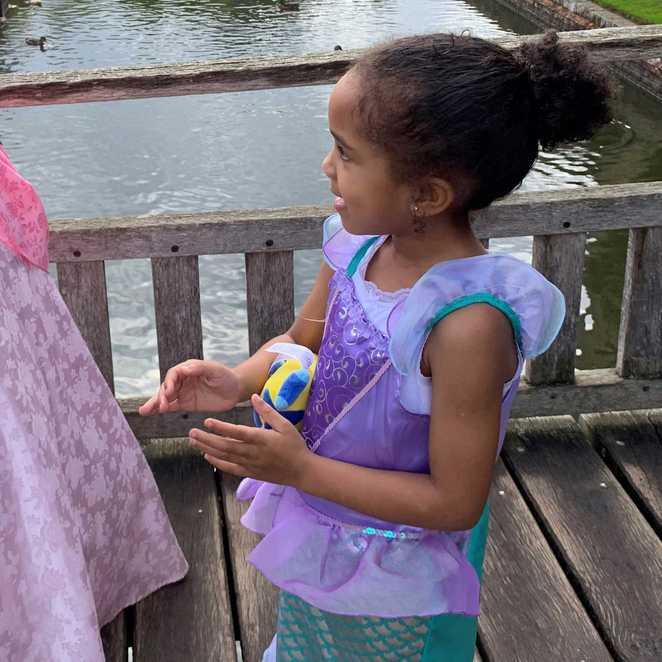 J'Anae's wish
August 2019
J'Anae loves everything to do with fairytales and princesses so her wish was to be a princess for the day.
Luckily, her wishgranter Tequilla is a part-time princess herself so she knew just how to organise her wish! First, she sent J'Anae and her sister princess outfits to wear on the day. Then she arranged for the family to travel to Hever Castle in Kent.
They were picked up from their home in a limo, had afternoon tea with a 'real life' princess which involved lots of chocolate cake and other treats. Then they had a magical tour of the grounds in a carriage drawn by unicorns.
Then, having spent much of her childhood in and out of hospital, J'Anae was really excited about her sleepover in a castle because she had never visited a castle before let alone stayed the night in one!

The whole family spent the day living like royalty with J'Anae and Jayla dressed as princesses and mum and dad as King and Queen. It really was like a fairytale.

"It was really, really nice to see her happy and princess-like. She chose a really good wish!"
Bubbly J'Anae has check ups every three months and is doing well.
Her wish featured in the Channel 5 documentary "Make A Wish For Christmas" at 8pm on Wednesday 18th December. You can watch it again online on My5.
From teachers to superheroes, read more amazing and imaginative "to be" wish stories.
More stories
Read about other wishes granted for children in the London area.
Read stories
Find out more about the positive impact of our wishes.
Read more
We rely on generous donations from people like you to grant wishes. Your donation will make wishes become a reality for critically ill children, supporting them where the need is greatest. Thank you.