Hope's wish...
"I wish to visit Santa and see the Christmas lights in London"
14 years old, Hampshire
Heart defect
Hope, who's living with a heart condition and Down's syndrome, wished to visit Santa and see the Christmas lights in London.
Life's been tough for 13-year-old Hope since before she was even born. Doctors diagnosed duodenal atresia and Down's syndrome during her mum's pregnancy. Then at six weeks old, Hope was admitted to intensive care with bronchiolitis. While she was in hospital, she contracted MRSA and septicaemia. It was touch-and-go. After major heart surgery at four months old, Hope's sedation drugs were so strong that she went through withdrawal. Her mum, Diane, didn't think Hope would ever be allowed home but, eventually, she was! It was a joyful moment.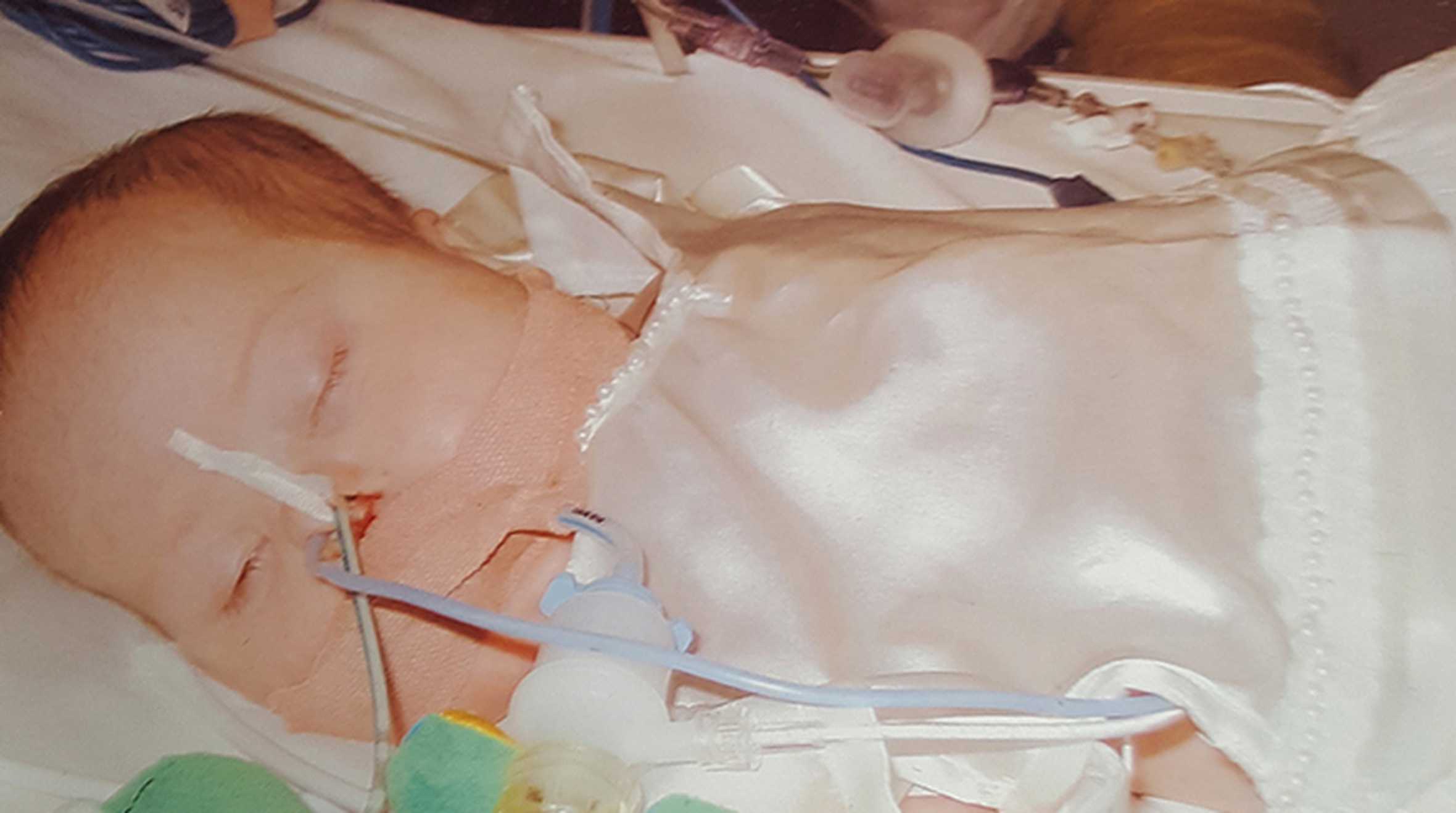 A special time of year
Hope loves Christmas, especially the lights. So, when volunteers visited her home in Havant, near Portsmouth to explore what her wish might be, a festive trip to London to see the lights and meet Santa was a clear winner! Born on 10th December, Hope's first Christmas was spent in hospital. Now, every Christmas spent at home as a family is extra special.
Making memories
Wishgranter Becky planned everything so the family could concentrate on making memories and spending quality time together. Diane explained: "Hope is non-verbal and, although I would love to hear her say "I love you mummy", we are happy and we just get on with whatever is thrown our way. Her happiness rubs off on everyone and I'm so proud that she's here with us each day."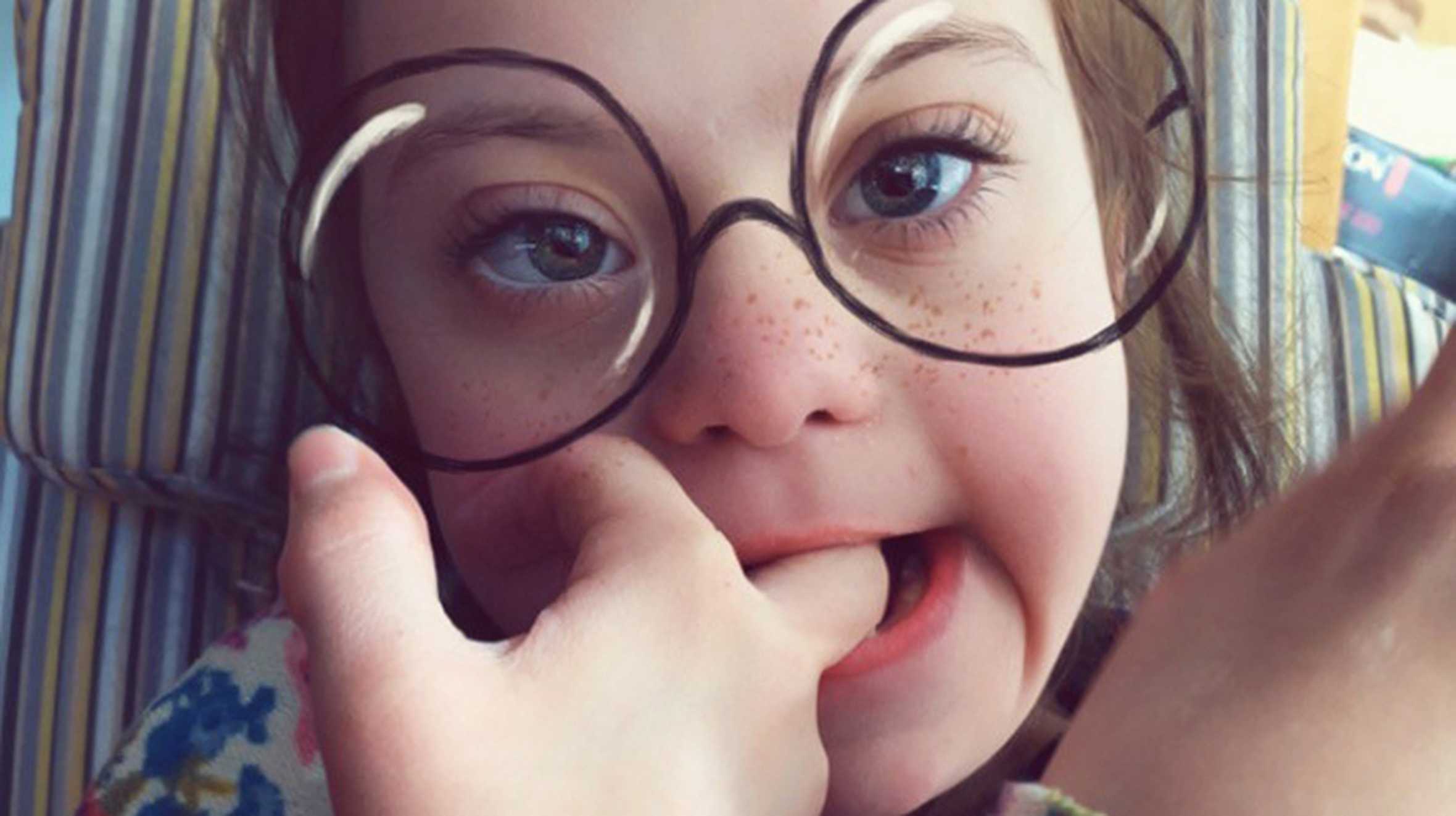 It takes a village
She continued: "Our local pub raised £881 after seeing Hope's story on the Make-A-Wish website. It choked us up to realise that it isn't just us that would do anything for her…people who don't even know her stepped up to help too!"
Hope's wish
December 2018
The day finally came when Hope's wish would come true - she met Santa and saw the Christmas lights in London.
Diane said afterwards: "The wish was wonderful. Wishgranter Becky booked us into one of the largest suites at a hotel on Park Lane. We had a butler and everything, it just blew us away. The beds were like sleeping on a marshmallow, it was out of this world. Everyone knew we were there with Make-A-Wish and they gave Hope a wonderful birthday cake and massive balloons.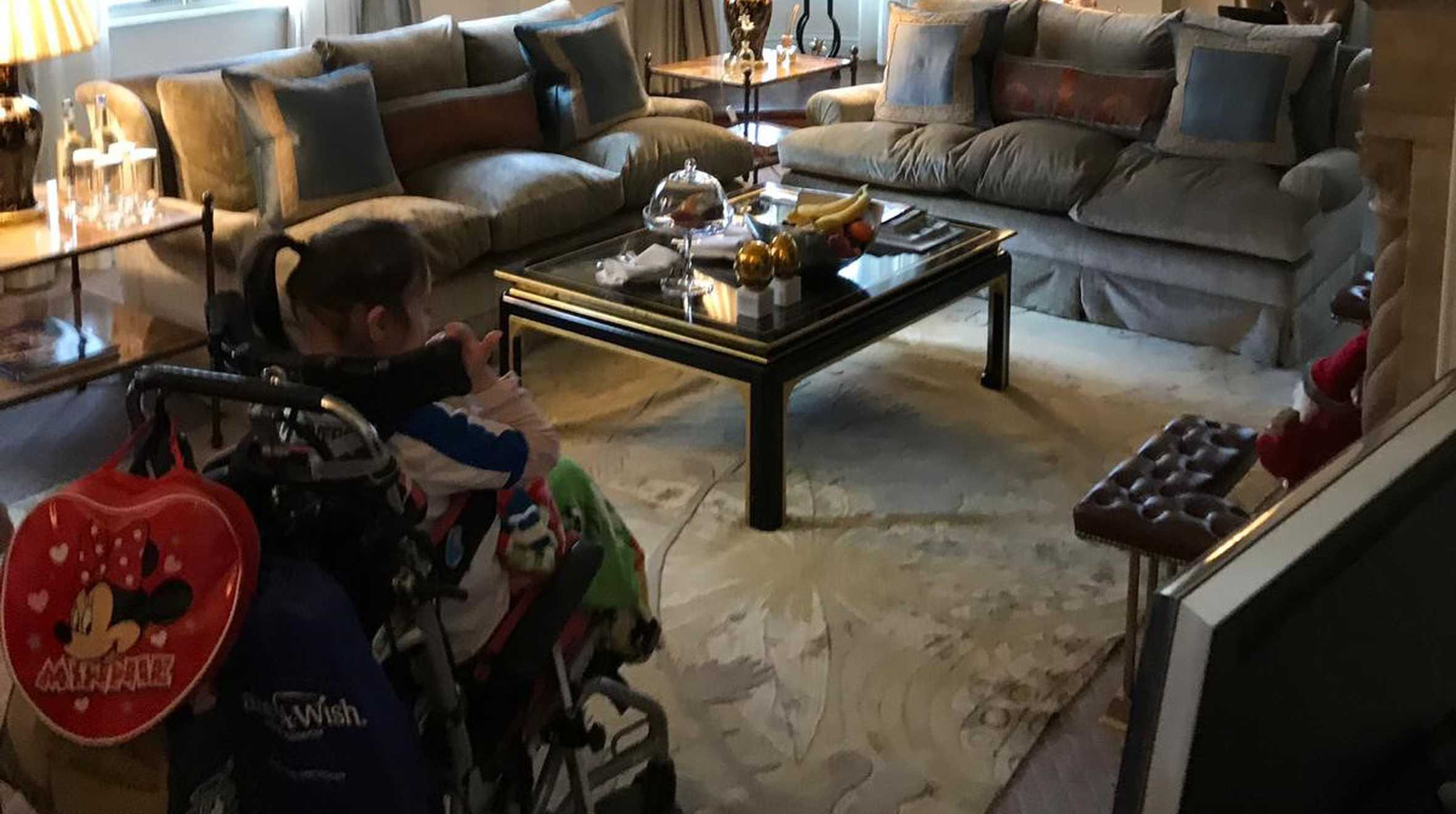 "We also got to visit London Zoo where there was a Light Vortex – Hope was trying to catch the 100,000 lights glowing in the darkness, and she didn't stop smiling the entire time. Becky arranged for Hope to open Hamleys toy store by ringing the bell, and Hope absolutely loved being the centre of attention. We met The Grinch and had a personal shopper before we boarded the London Eye. It was night-time by then and there were twinkling lights as far as we could see, just beautiful. Hope was mesmerised."
"That was the happiest I've seen her in a long time."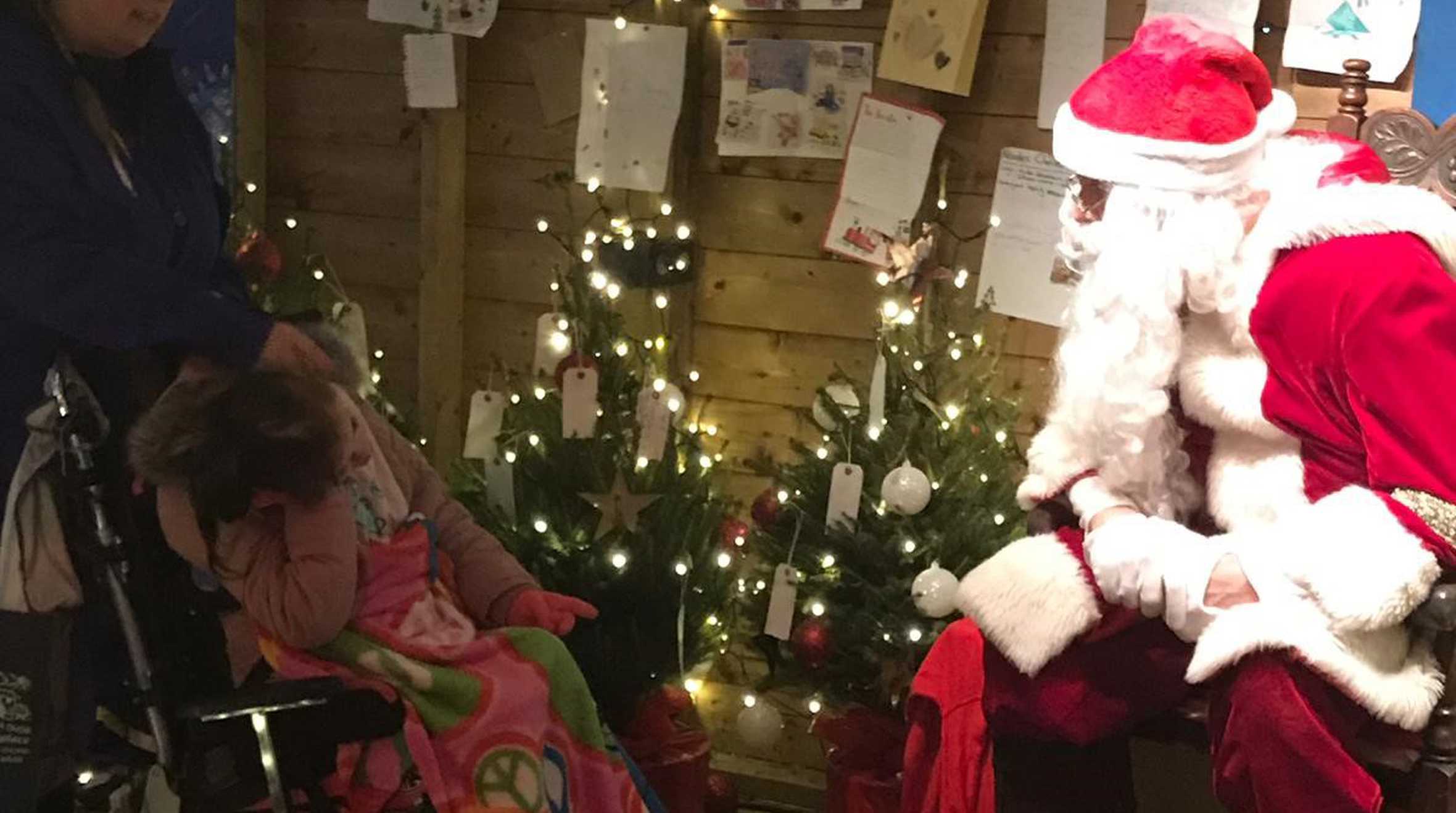 Taxi to the rescue
"Sadly, Hope fell ill on the last day of her wish. Although we went home early, the memories will be with us forever. Everyone showed us so much kindness. The hotel staff came to say goodbye to us before we left, and the taxi driver from the day before came from the other side of London to drive us to the station. Without him, Hope may have been hospitalised, but thankfully she recovered in time for Christmas.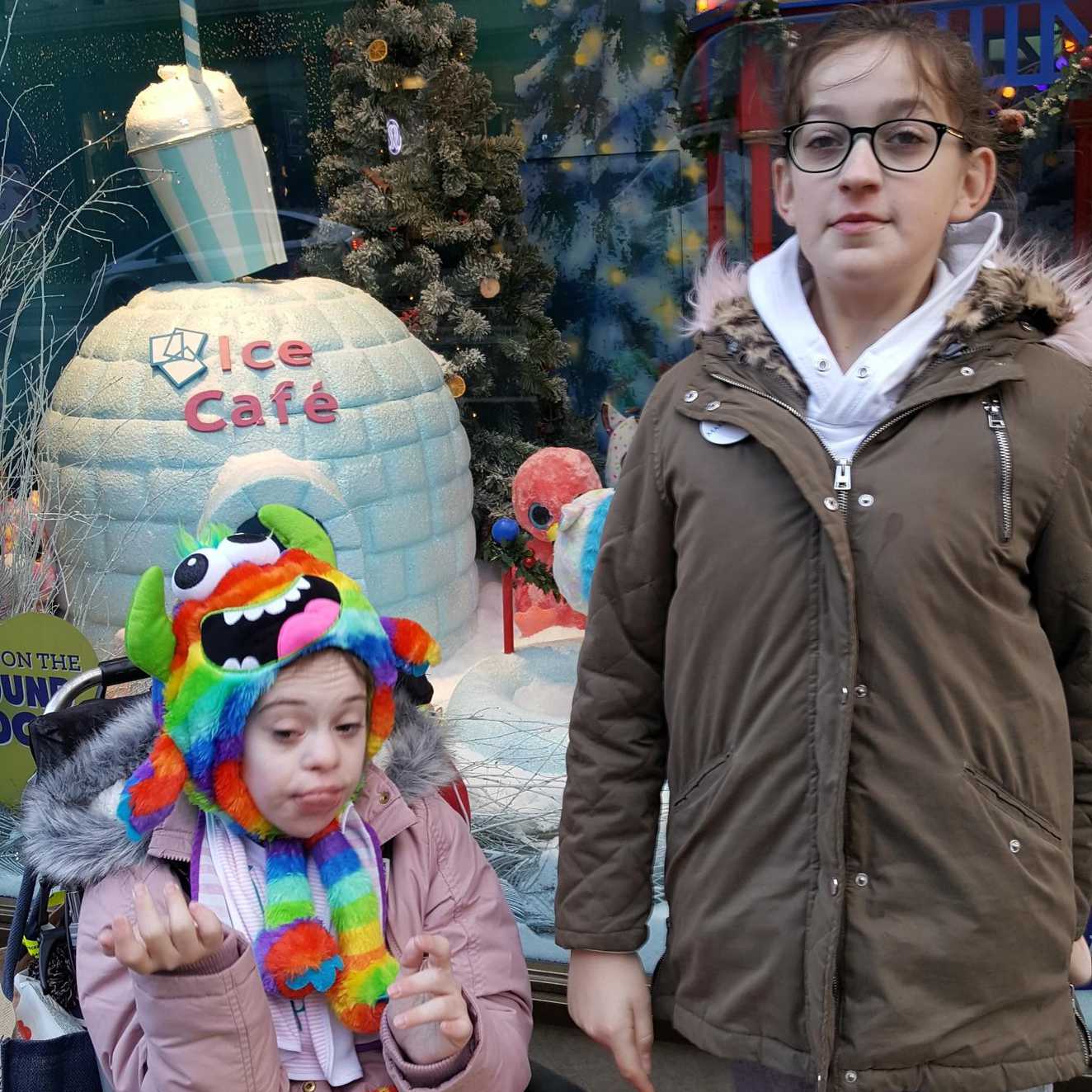 "We could never have been able to do something like that for Hope ourselves. We took loads of photos and bought little keepsakes to help her remember - she likes to collect snow globes and rag dolls, so we got those in Hamleys."
Thanks to your donations, Hope's wish came true. Life will never be easy for her, but her wish gave her the chance to experience the magic and wonder that every childhood should be filled with.
We rely on generous donations from people like you to grant wishes. Your donation will make wishes become a reality for critically ill children, supporting them where the need is greatest. Thank you.