Grace's wish...
"I wish for a trike to explore the outdoors"
17 years old, Somerset
Pitt-Hopkins
Seventeen-year-old Grace lives in Somerset with her parents. She has a neurological disease called Pitt-Hopkins. Her wish for a wheelchair-friendly trike to explore the outdoors was granted in July 2018.
For Grace, her illness combines severe learning disabilities and dangerous epileptic seizures which come in many varieties with a range of triggers, such as hormones, weight gain or heat. Sometimes Grace drops to the floor with no warning, at her 5'7" stature, she runs the risk of fracturing her skull with each fall.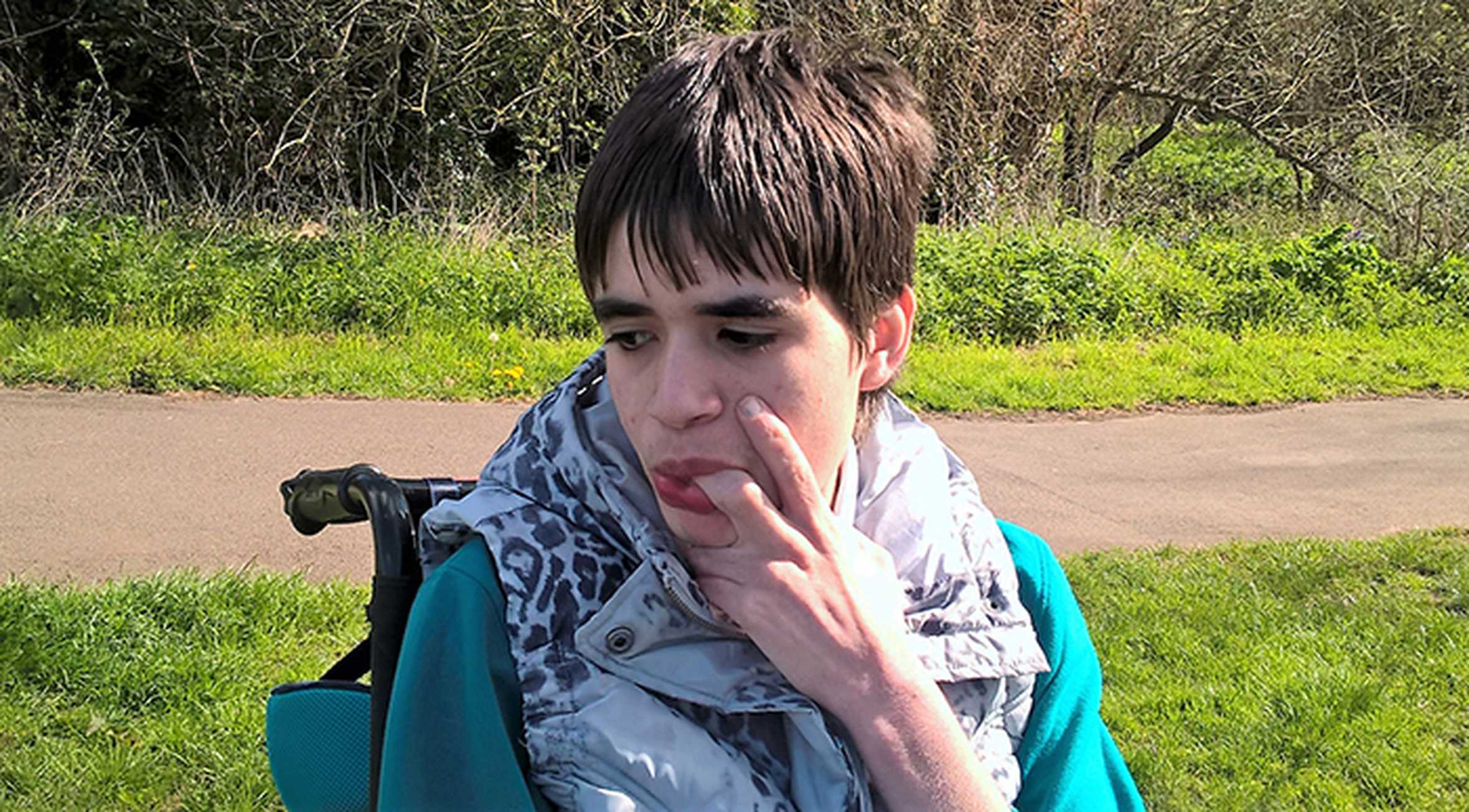 Mum Lynda says, "Grace is a happy, mischievous character. Her mental age is similar to that of a toddler and she is non-verbal because of the brain damage caused by her seizures, but she is very independent of spirit, she enjoys life, can eat, drink, laugh and walk around.
"She is very affectionate and socially expressive. She loves school and exploring outdoors."
Always on edge

It has been a long and difficult road of genetic testing since the age of five to get Grace's diagnosis, and she didn't have her first seizure until the age of 12.
She is admitted to hospital frequently, and gets upset about being there.
Mum Lynda says, "We are always on edge as listening out for Grace's seizures is a 24/7 job. Grace's condition is rare but we know we are not alone and connecting with other families has been so helpful.
"Everything is that little bit harder for our family, we have to fight for each other, but the most important thing is that Grace knows she is loved."
Freedom on three wheels
"When our local hospice suggested we apply for a wish for Grace, we wanted to choose a wish that would enrich her experience.
"We tried out a trike at the hospice and Grace loved riding in it, so that's what we chose for her. Because of the way her epilepsy compromises her stability, she needed an adapted bike with a wheelchair on the front so the rider could keep an eye on Grace."

A breath of fresh air
Wishgranter Dawn found a company that could help grant Grace's wish. They measured her and came to her home to set it up.
"The trike is so straight-forward to use and Grace was very happy to receive it. The day it arrived, we went for a ride around the block and since then we've been out on it regularly."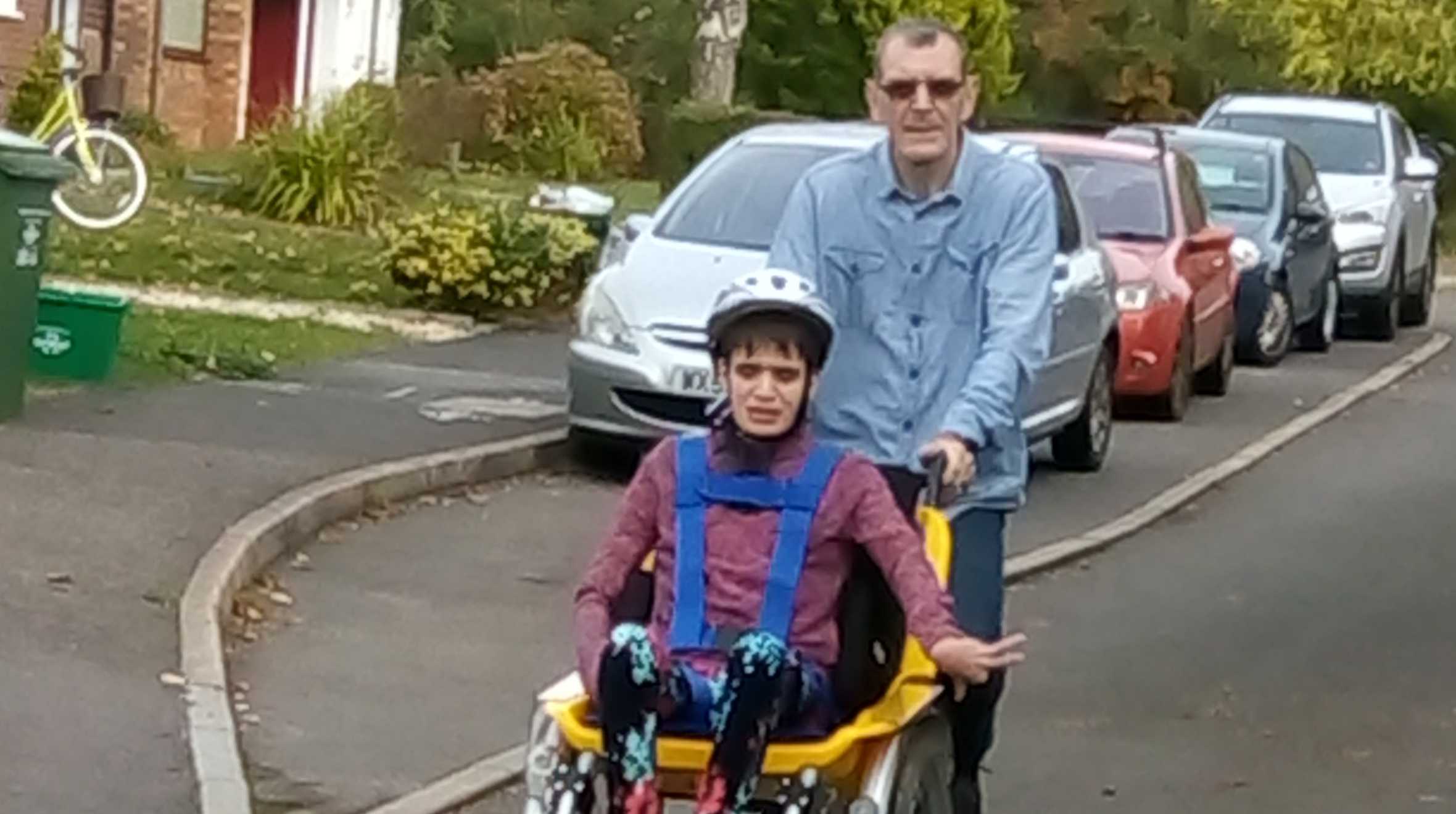 Exploring together
"We have lots of lovely flat cycle paths where we live, so it's wonderful for Grace to explore in the fresh air and give her respite from the pain, trauma and medication she deals with on a daily basis."
Rather than pushing her wheelchair, now Grace's mum and dad are able to use the trike with her. They go over to the park, and around the town.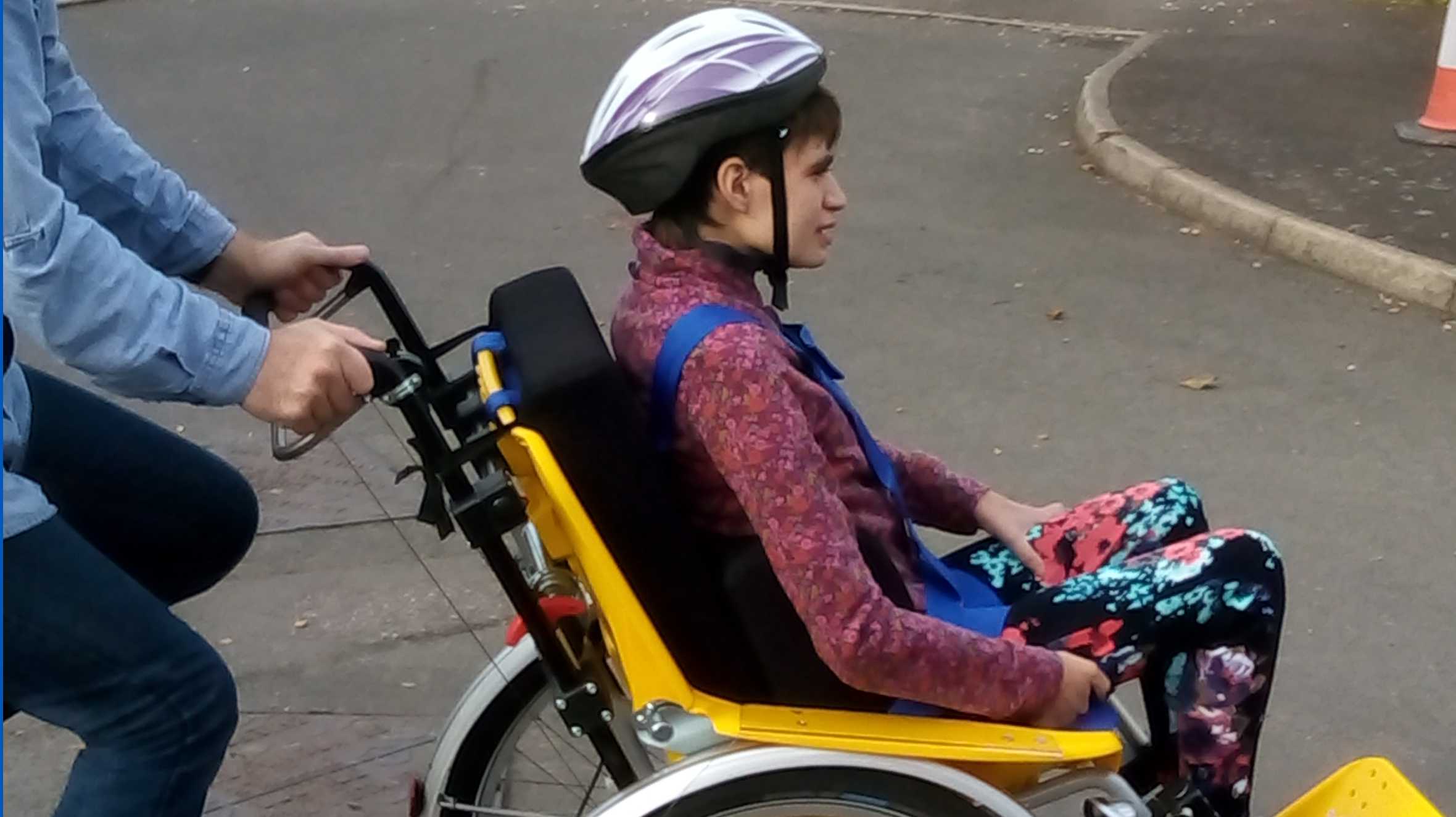 "It has given her a sense of freedom that she's never had before, which is really exciting for us. We will use it for years to come, and it's lovely to take her out and about with her peers."
Thank you to everyone who sponsored Grace's wish for a trike, helping her enjoy the freedom and joy that childhood should be filled with.
We rely on generous donations from people like you to grant wishes. Your donation will make wishes become a reality for critically ill children, supporting them where the need is greatest. Thank you.