George's wish...
"I wish to go to a dirt bike championship and meet the riders"
5 years old, Thetford
Leukaemia
Five-year-old thrill seeker George's wish to go the British Motocross Grand Prix allowed the family to make precious memories, something they value after being told that George likely wouldn't survive following a leukaemia diagnosis. "When his outcome at the start was just 5% anything we get from now on is a miracle", said mum Vicki.
George's story
October 2022
After being told she would be unable to conceive after having George's older brother, Mum was shocked to discover that she was pregnant with George. But at just two-and-a-half years old, George's future would be left uncertain following a leukaemia diagnosis.
"We were told that either the leukaemia, or the treatment to get him ready for his bone marrow transplant, would kill him", said Mum.
Active George was used to freely running around, the way any toddler would. But his diagnosis and treatment prevented him from exploring the world. "He was used to being free and doing what he wanted to do when he wanted. He was confined to a bed for a lot of it."
George's diagnosis also proved to be a traumatic ordeal for older brother Charlie, who was just four at the time. "Mummy and Daddy disappeared, and so did George. So now he's got a deeply ingrained fear that Mummy and Daddy will leave and not come back."
Not only has George defied to the odds once after doctors told Mum that she wouldn't be able conceive, but twice, as George is now in remission. "He's my little miracle," said Mum, "he was meant to be here."
But the ramifications of his diagnosis are still felt. Now in primary school, George sometimes struggles with social interaction at school: "he's lost a lot of the social interaction that he would've gotten from nursery because of his diagnosis." At such a young age, George has already experienced the trauma of losing friends. "One of his friends Alfie died last November after two failed transplants. We know how incredibly lucky we are that our child survived." When times have gotten rough for the five-year-old daredevil, the world of dirt biking has been there to pull him through.
George's wish
September 2023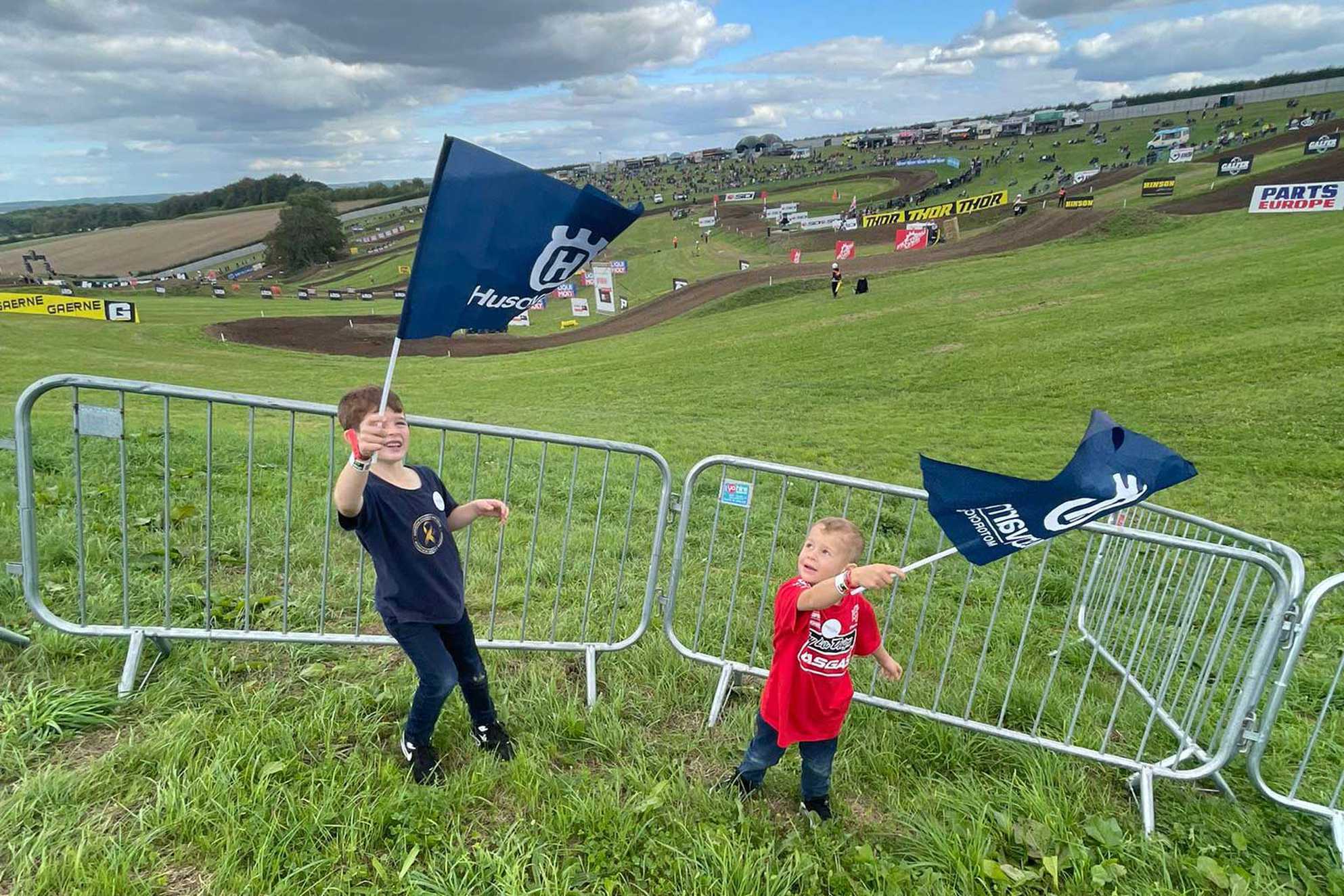 As Mum told us, "every opportunity that he and his brother have to go out on their bike they do."
It's therefore no surprise that this young thrill seeker hopes to be a dirt biker when he's older!
Excitement was high in the days leading up to George's wish. "A week before we had a Hot Wheels track delivered to us by Make-A-Wish with a car on. He played with it constantly!"
Highlighting the importance of having a wish for George, Mum told us how "children who have been in and out of hospital need something that makes up for the trauma that they've been through, and everything they've missed out on."
And George's dirt biking wish did just that.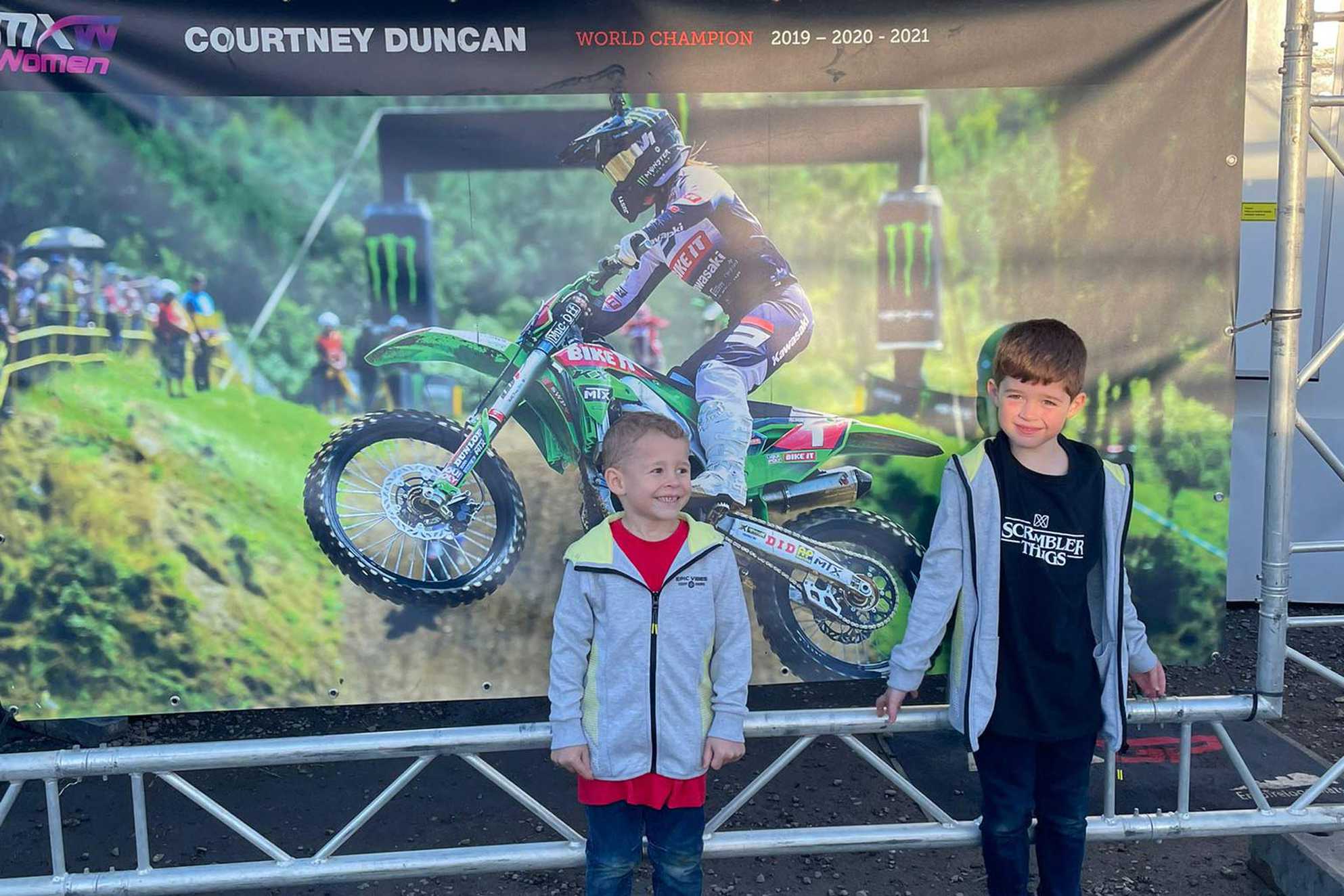 The day before his weekend-long wish, the family made the trip down from their home in Thetford to the sight of the British Motocross Grand Prix in Hampshire, staying in at the Hilton. During the wish, the family was given special treatment as they watched the races from the VIP booth. Dirt biking fanatic George was able to meet all his favourite dirt bikers, snapping pics with Jorge Prado, Courtney Duncan and Martin Barr.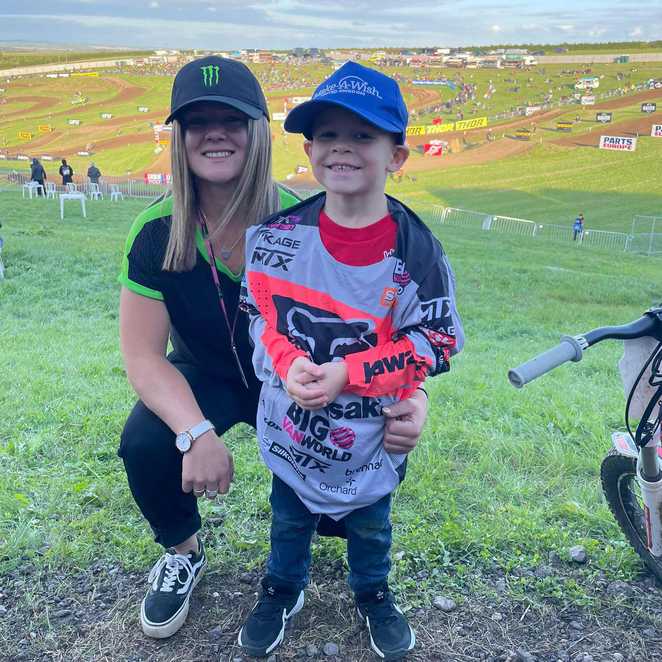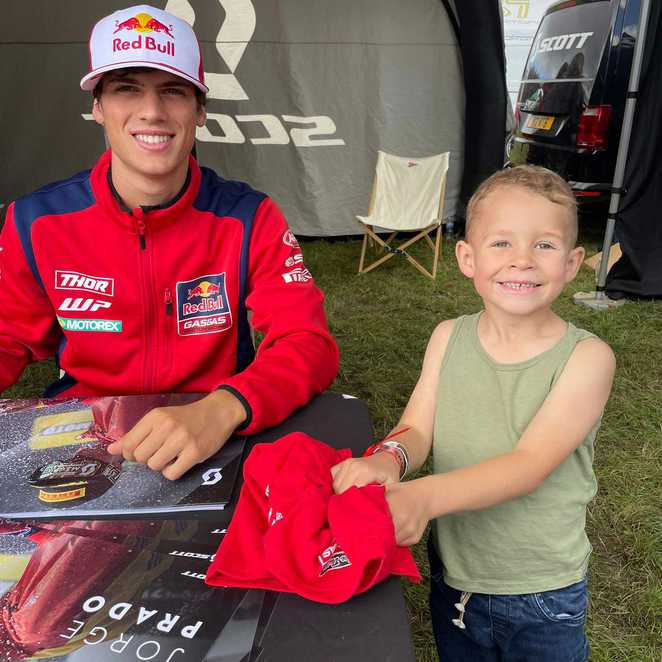 "The highlight of the trip for George was getting two jerseys signed by Courtney Duncan and Martin Barr," said Mum. "He hasn't stopped talking about it, he shows everyone his jerseys. His face lights up when he tells people about his wish, even though most people are clueless. He says, 'One day I'll be like that!'"
How George's wish helped
October 2023
For Mum, seeing her sons' beaming smiles was the most memorable part of the wish. "They were so happy it was incredible to watch and to see them just enjoying being children. They shouldn't have had to deal with any of what they've gone through."
"There aren't any words to express how thankful we are. The generosity of people who have made George's wish a reality is phenomenal and who have supported us during this journey. As a parent you never expect to be in a situation like this, and one thing that we will never forget is the pure and unexpected kindness of strangers - people who don't even know you."
From tractors to trains, read more transport related wish stories.
More stories
As well as helping the child, a wish can also provide happy, positive memories for their family.
Read more
Are you able to offer items or a service that could help us to grant wishes like George's?
Donate a gift
We rely on generous donations from people like you to grant wishes. Your donation will make wishes become a reality for critically ill children, supporting them where the need is greatest. Thank you.