Finn's wish...
"I wish to go to Lapland"
5 years old, Warminster
Acute lymphoblastic leukaemia
Five-year-old Finn was diagnosed with acute lymphoblastic leukaemia and turned to us to have his One True Wish to go to Lapland granted.
Finn, from Warminster, is just like any other child his age – he's very active and full of energy, loves running around and playing with his older brother Archie.
But in October 2015, Finn's world was turned upside-down when he was diagnosed with acute lymphoblastic leukaemia.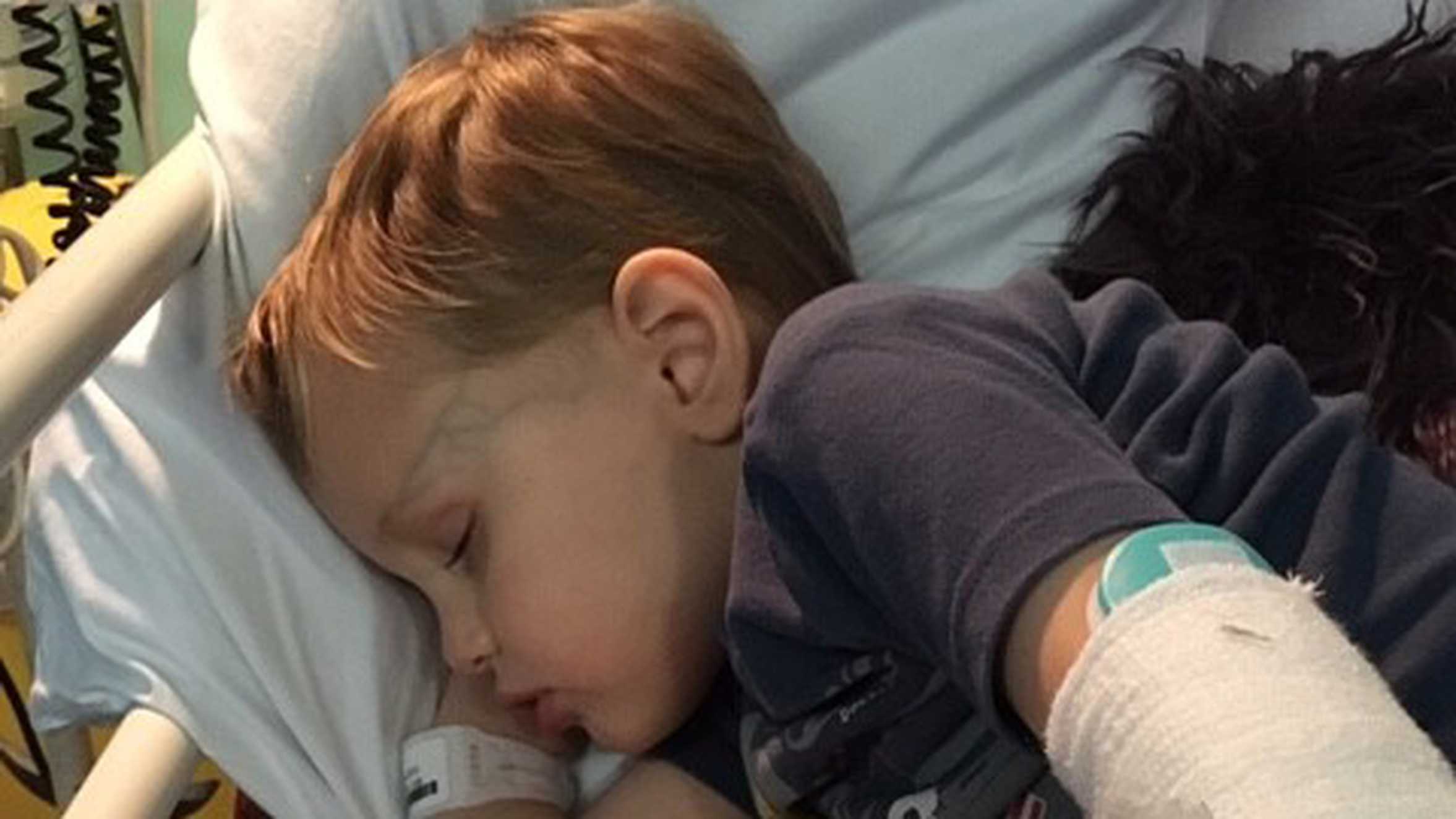 After having an ear infection that wouldn't go away, one day Finn's mum Debbie went into his bedroom and found him looking very grey, with no colour in his face. She took him to the doctors who told her to take Finn straight to hospital, where they carried out blood tests.
Hospital staff then told Debbie the devastating news that Finn had acute lymphoblastic leukaemia,a type of cancer, and would have to start treatment straight away.
He had a blood transfusion the day after his diagnosis, and then a bone marrow aspiration to absolutely confirm it was leukaemia. His first chemotherapy session began the following day. Unfortunately, Finn had a bad reaction to the chemo and spent seven weeks in hospital – some of it in isolation.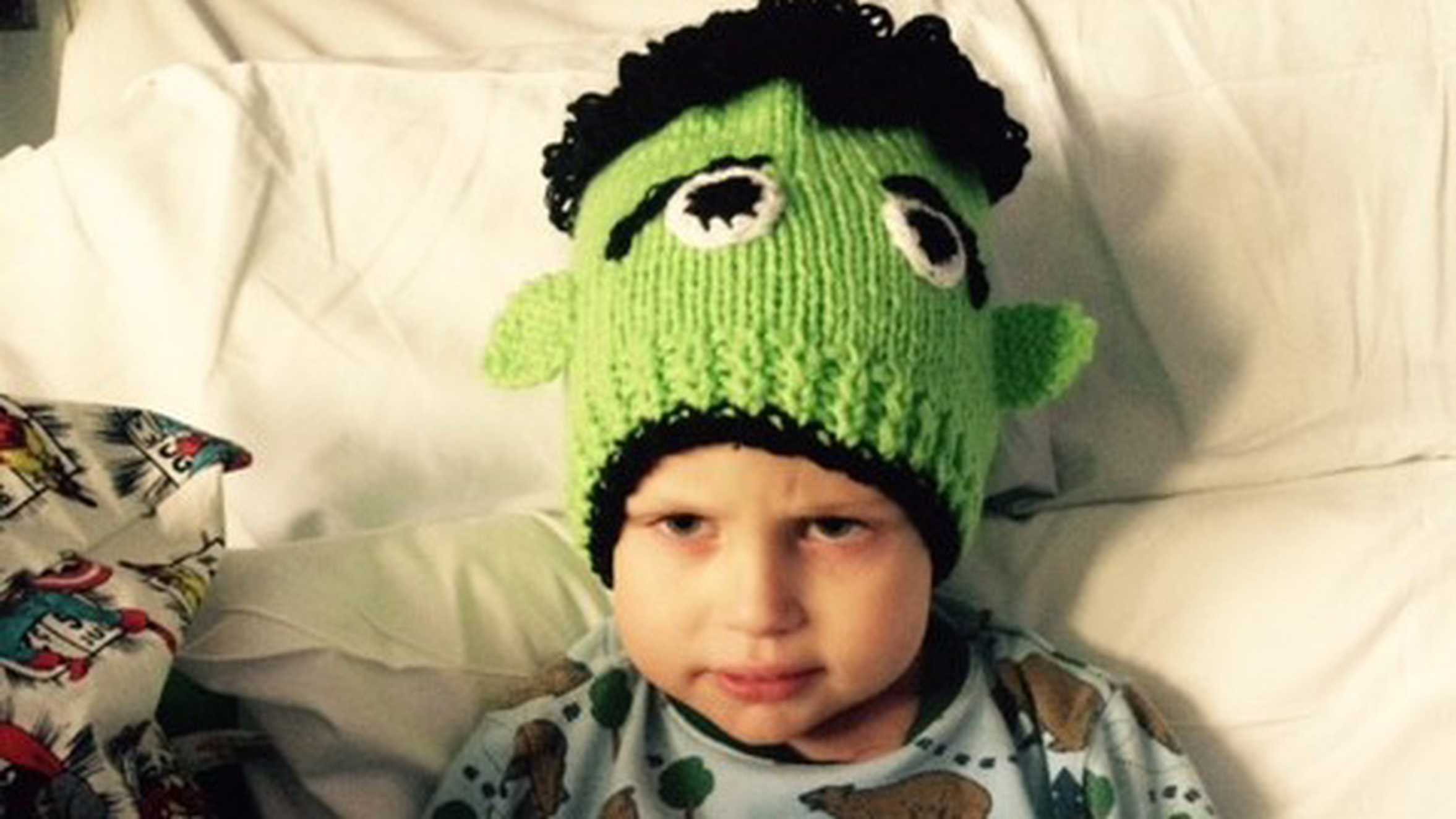 Finn is still undergoing treatment and will continue treatment until 2019. Debbie told us, "Our lives were completely normal and then all of a sudden it's just turmoil."
After the difficult time Finn and his family have had, they turned to us to bring back some magic by granting Finn's One True Wish – to go to Lapland, as both Finn and Archie love all things Christmassy!
Finn's wish
December 2018
It was an early start on the day of Finn's wish – the family were picked up and taken to the airport to catch their flight to Lapland.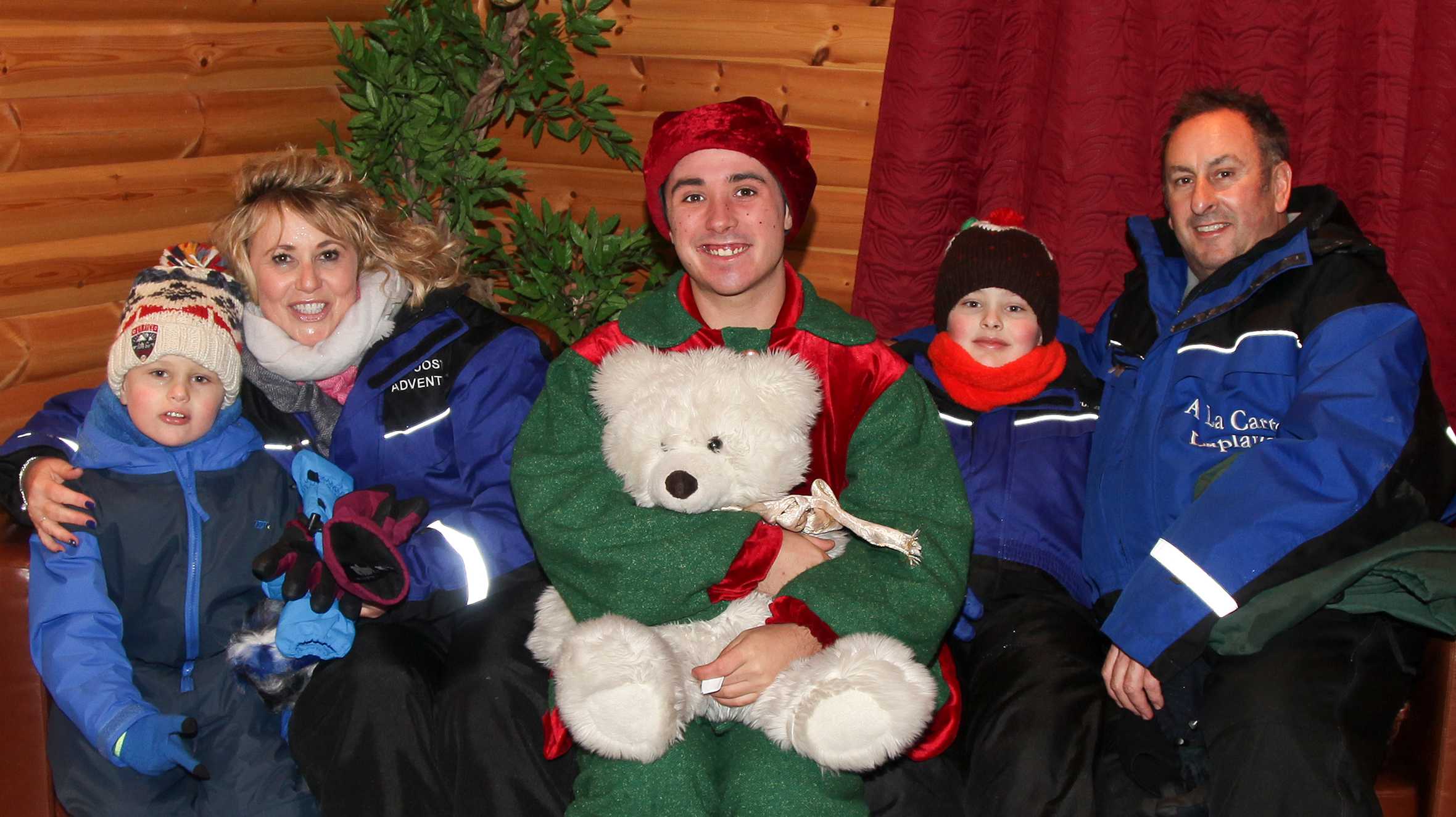 There was a real party atmosphere on board, with the crew getting into the Christmas spirit with Pass The Parcel and carols!
On the first evening, the family went out to explore and enjoy the deep snow after dinner. Finn and older brother Archie used their snowball maker to make perfect snowballs. For mum Debbie, a stand out memory was the four of them lined up in a row on sledges on their tummies sledging down a hill!
The next day was full of fun activities on the hunt for Santa. This included visiting the elf post office, meeting Snowy Bowy and friends in the forest, taking the snowmobiles for a spin and experiencing a reindeer sleigh ride!
All throughout the day elves popped up to give clues about where to find Santa.
Debbie remembers Finn being awestruck by the oldest elf in Lapland, Noisy Nod, "He stepped onto the coach to give us a clue about Santa and Finn thought he was brilliant. The whole thing is just magical!"
"Whilst we were on our way to Lapland my time hop came up on Facebook from two years ago when Finn was so poorly; he had no hair and was in a pushchair as he couldn't walk. Now, two years on, he's meeting reindeer and dragging a sledge up the hill. The difference in two years is amazing."
After another night of sledging down the hill on their bellies, the family woke the next day to continue the search for Santa.
On the way, they stopped off to enjoy a husky safari, which was a favourite for all the family. They enjoyed a hot berry juice around a campfire before dashing through the snow on a sledge.
Then there was a stop off at the Elves' house to see if Santa was there. There were lots of fun games played and elf Lumie shared a lovely story, but Santa was nowhere to be seen.
Finally, after lunch, word spread that Santa had been spotted up at Wendy Wood's house. So, after taking a snowmobile-powered sleigh ride up the hill, Finn and brother Archie finally got to meet Santa! They then headed back to the airport for the journey home.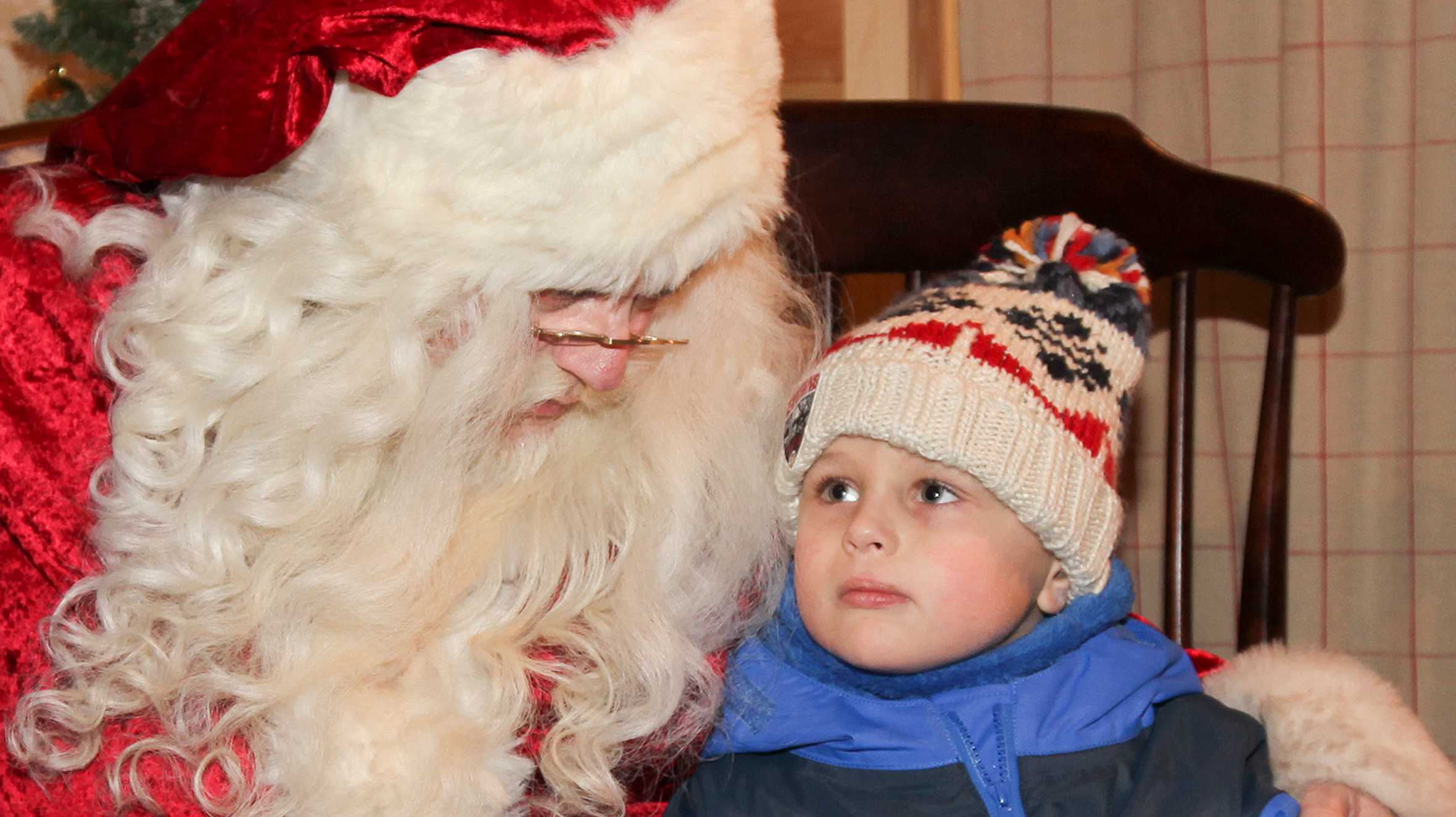 "Meeting Santa was absolutely amazing. Finn was gobsmacked! He was really quiet and taking it all in, but Father Christmas was really chatty and friendly. I actually found meeting him very emotional."
Summing up the trip Debbie said, "You hear people saying Lapland is magical and amazing and a once in a lifetime trip and it really is! It was magical, almost like a surreal bubble and really hard to put into words.
This is something we will remember for a lifetime. It was incredible, absolutely incredible and the boys absolutely loved it."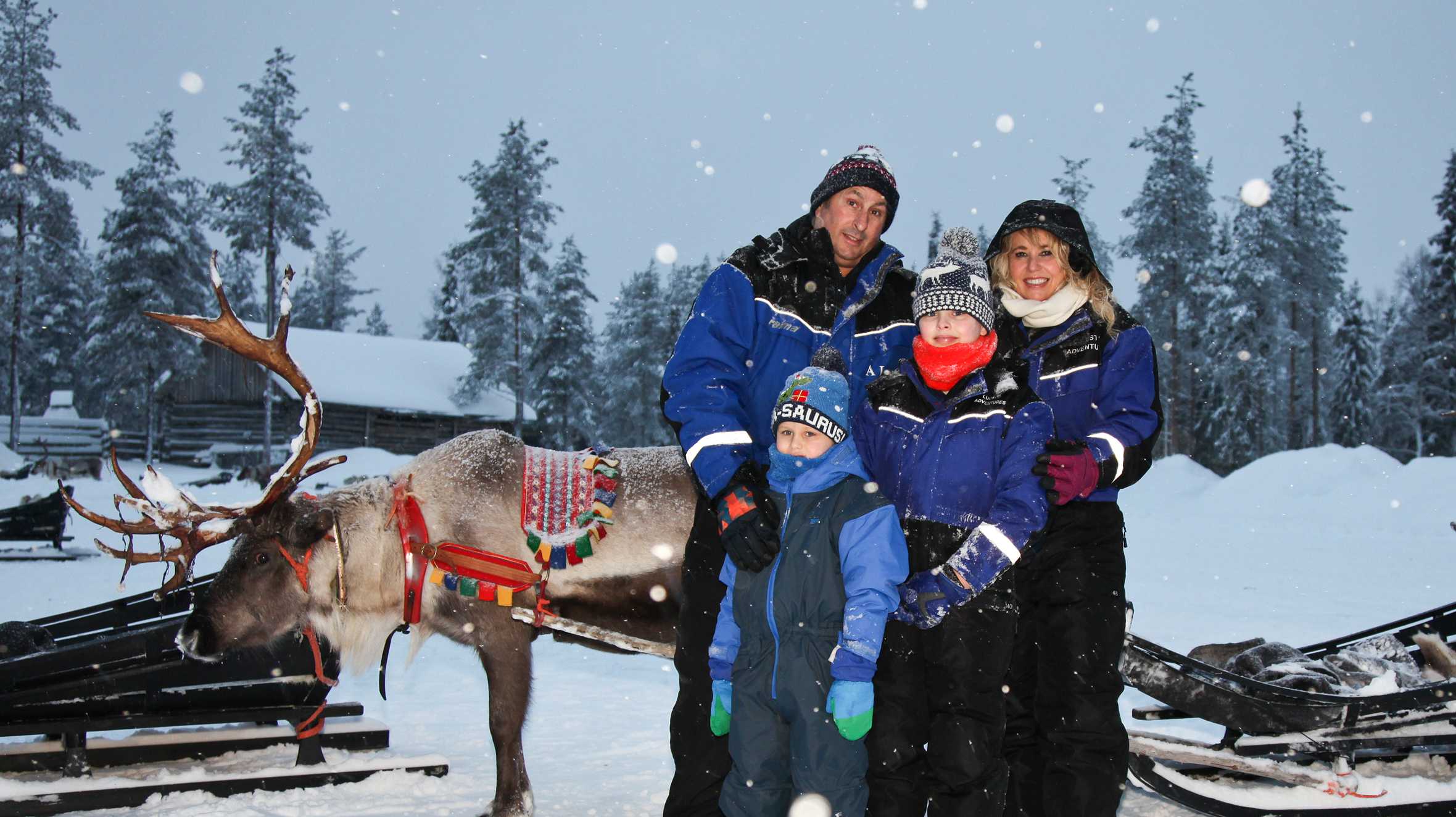 Debbie added, "We just want to say a huge thank you and we will be ever grateful for Make-A-Wish and their supporters giving us an amazing experience. It is so humbling that people who don't know us have donated to Finn's wish and we are so grateful."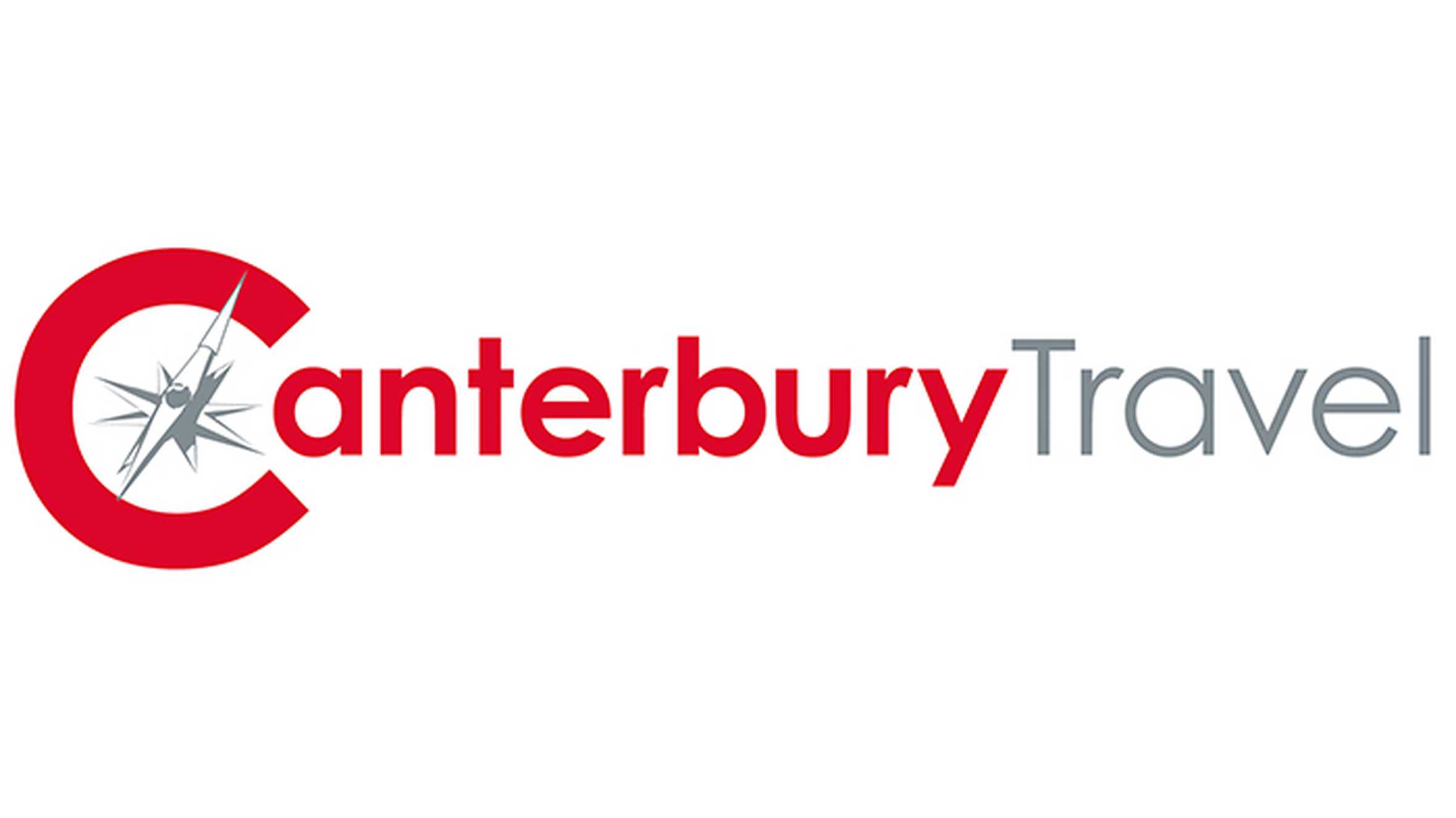 We rely on generous donations from people like you to grant wishes. Your donation will make wishes become a reality for critically ill children, supporting them where the need is greatest. Thank you.