Ellie's wish...
"I wish to have a Christmas wonderland at home"
17 years old, London
Hodgkin's lymphoma
When Ellie saw her own home decorated with bows, baubles, and bright lights, it was a "wow" moment her family will never forget. It meant she got to spend her last Christmas joyfully, with her family, and could forget about illness and worry. Ellie sadly died less than a month later. But Ellie had always given back, and her fundraising legacy means another child will have their own wish granted too.
Ellie's story
September 2019
Ellie's mum Maria described her as a "gentle soul" who was quiet, strong, artistic and loved school. She used an AV1 robot to attend lessons when she was shielding from coronavirus or too poorly to travel.
Ellie, 17, was told she had Hodgkin's lymphoma, a rare cancer of the lymphatic system, when she was just 15. Her symptoms started with a simple cough that lingered and itchy skin. Then she found a lump in her armpit. Tests show it was stage 4b so treatment began immediately.
"Her diagnosis came as a shock, but we thought she would have chemotherapy for a few months and then get better," said Maria.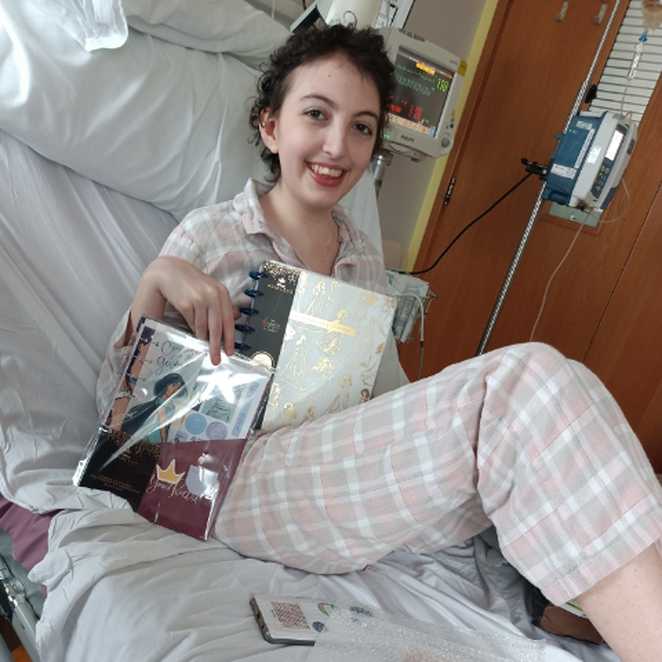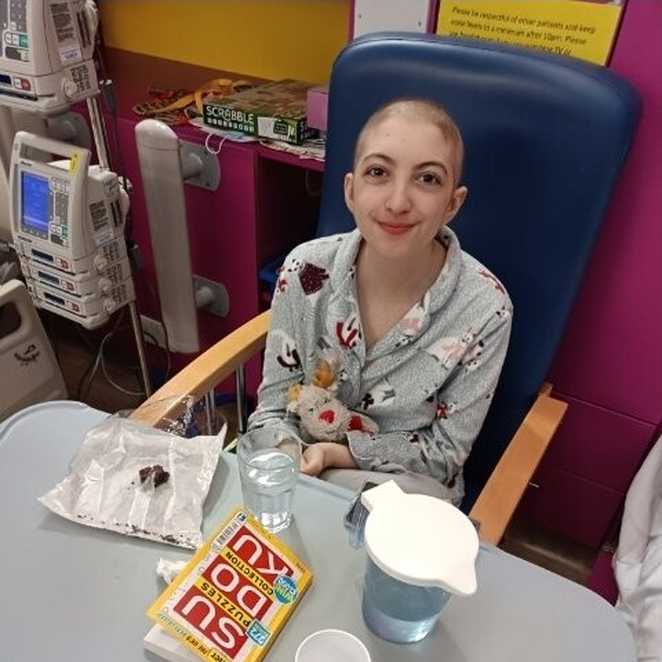 But three rounds of chemotherapy and immunotherapy failed to destroy the cancerous cells, so Ellie had radiotherapy to target her chest where they remained. The next step was a stem cell transplant which meant a spell in isolation – away from all risks of infection – and coping with unpleasant side-effects. But despite this, brave Ellie's thoughts were not of herself, but instead how she could help other young people in similar situations.

"It's been important for Ellie that we give back because she was always amazed at how lovely hospital staff were. So last Christmas we managed to do some fundraising and raised enough money so that several families could go on a black cab ride to see the Christmas lights in the West End."
Ellie also fundraised so that other children could access an audio-visual robot.
Meanwhile, the stubborn cluster of cancer cells in Ellie's chest remained so she stopped receiving treatment in December 2021. Her symptoms were managed at home, and her family took things day by day – talking openly about her condition and seeking distractions like watching their football team play whenever they could.
Ellie's approach set the tone, as Maria explained: "As a family, it's really important to us to stay positive, otherwise you get caught in this, kind of, vacuum of hospital visits and life becomes something completely different. But it was Ellie's strength that kept the rest of us going."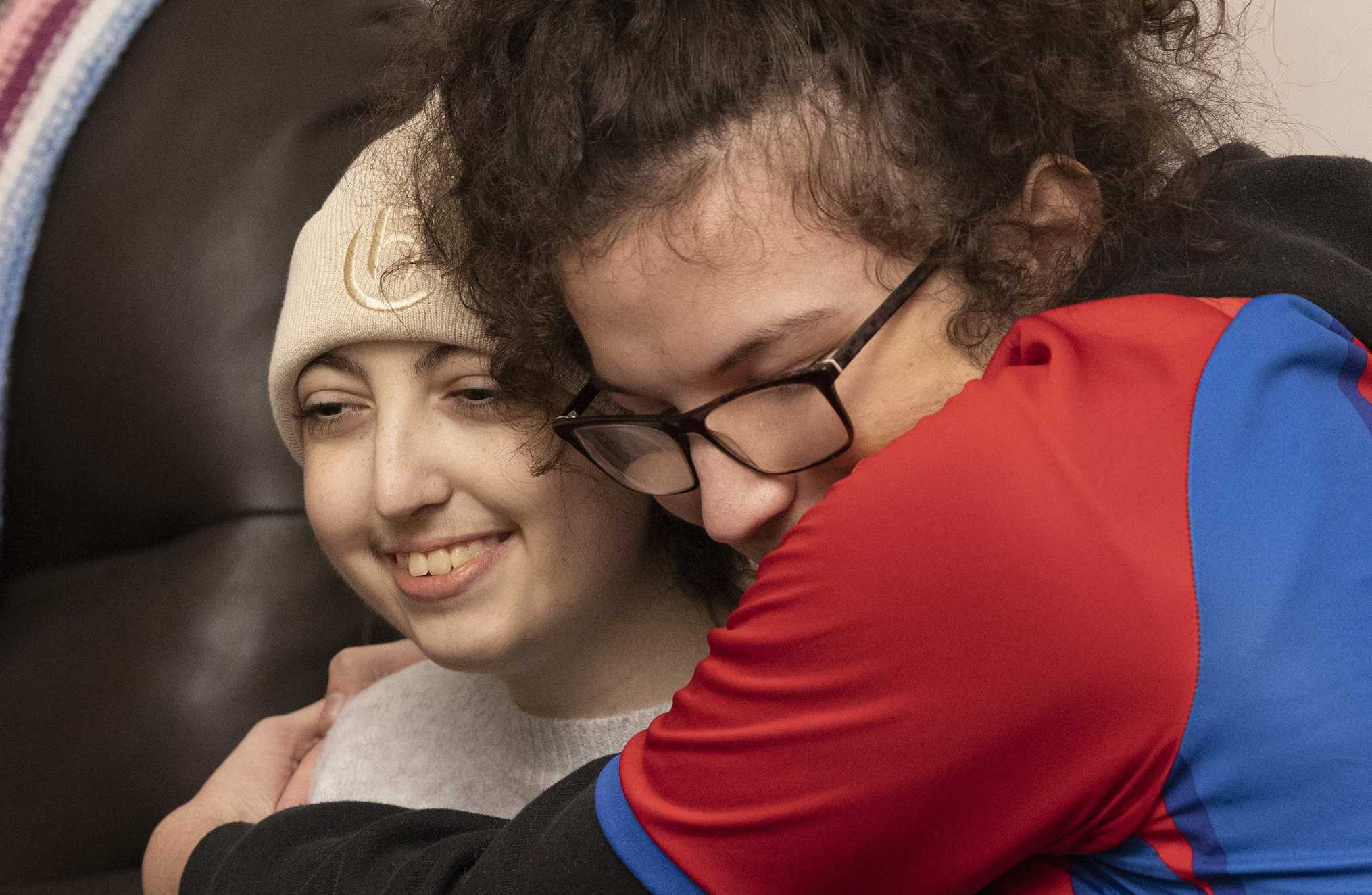 Ellie's wish
December 2021
When it came to thinking what to wish for, Ellie zoned in on one of her favourite family traditions. Every winter, Maria took Ellie and her brother on a tour of the neighbourhood to admire all the Christmas lights. So, Ellie asked us to create a Christmas wonderland that would make her own home the star of the show!
Wishgranter Michaela got to work straight away and found a company that would lend their expertise at short notice. Maria also agreed that it would be fitting to host the giant Make-A-Wish fundraising Wish Tree on their drive – to continue Ellie's quest to give back. And it was all kept a surprise!
On the day of her wish, Ellie went to her dad's. Little did she know that, once she was out of sight, teams from Make-A-Wish, At Last Events and Woof! Productions spent the day climbing up ladders, carefully placing tinsel and wreaths, wrapping presents and decorating trees.
Just as it was getting dark, Maria went to pick up Ellie and did her best to distract her as she clocked that there was a house near their own that was brightly lit and attracting a lot of attention.
'Look over there!" Maria instructed, "those roadworks have been going on for ages."
But Ellie wasn't fooled! There were company vans parked outside her home, her younger brother – Crystal Palace fan James, 15 - was waiting to meet her on the drive, there were wicker reindeer and fake snow, and there was a huge tree bearing white star-shaped lights in their front garden!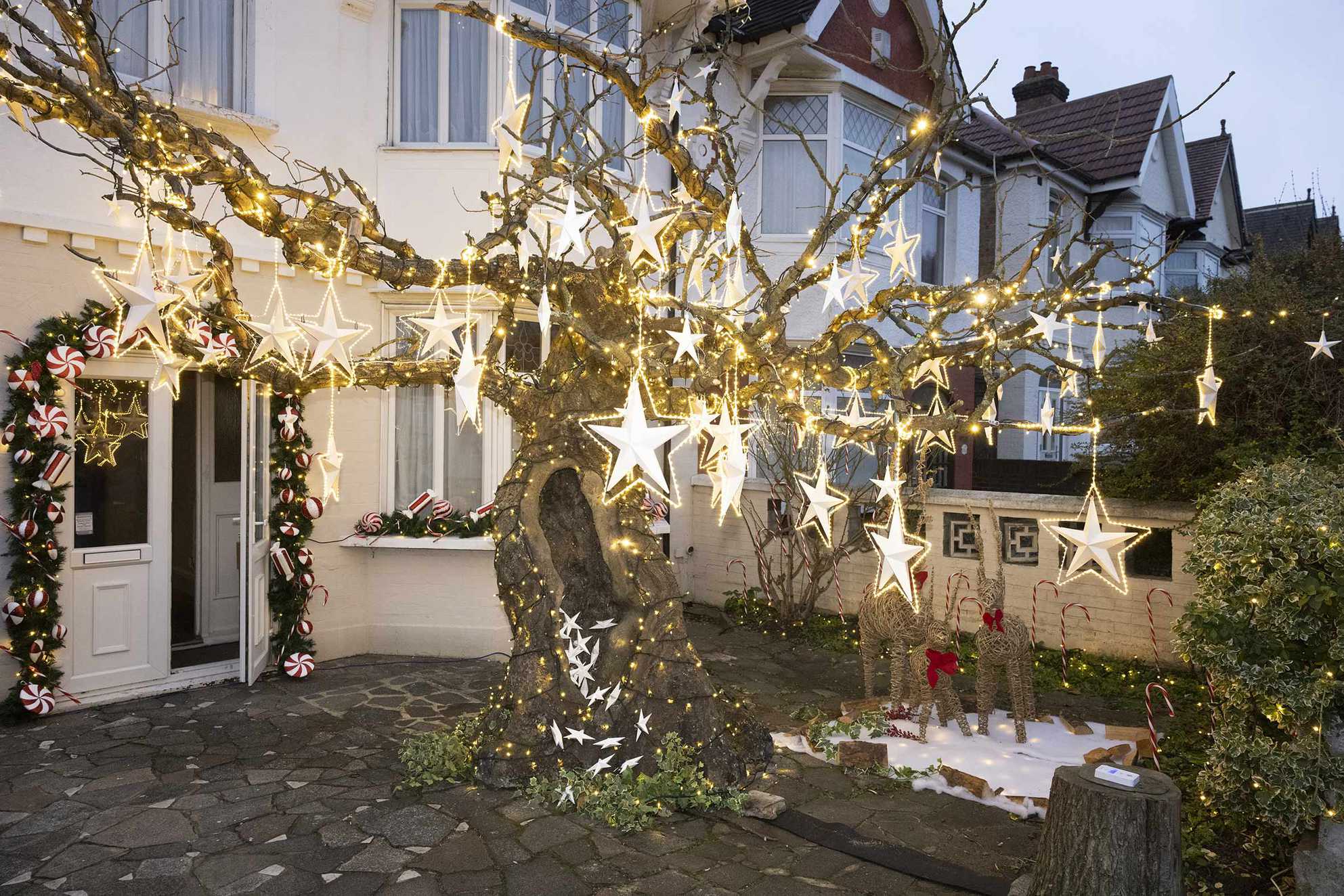 Her childhood wish to have her house turned into a festive wonderland in time for Christmas had come true. Inside, where her nan, Evangelia and dad, Bradley were waiting too, there was a room-height Christmas tree covered in decorations with presents beneath it. All that remained was for Ellie to place the final decoration on it – one with her name on.

Ellie was speechless, but the smile on her face spoke volumes! She managed to say: "I know now what people mean when they say they're lost for words. I had absolutely no idea that any of this was happening today!"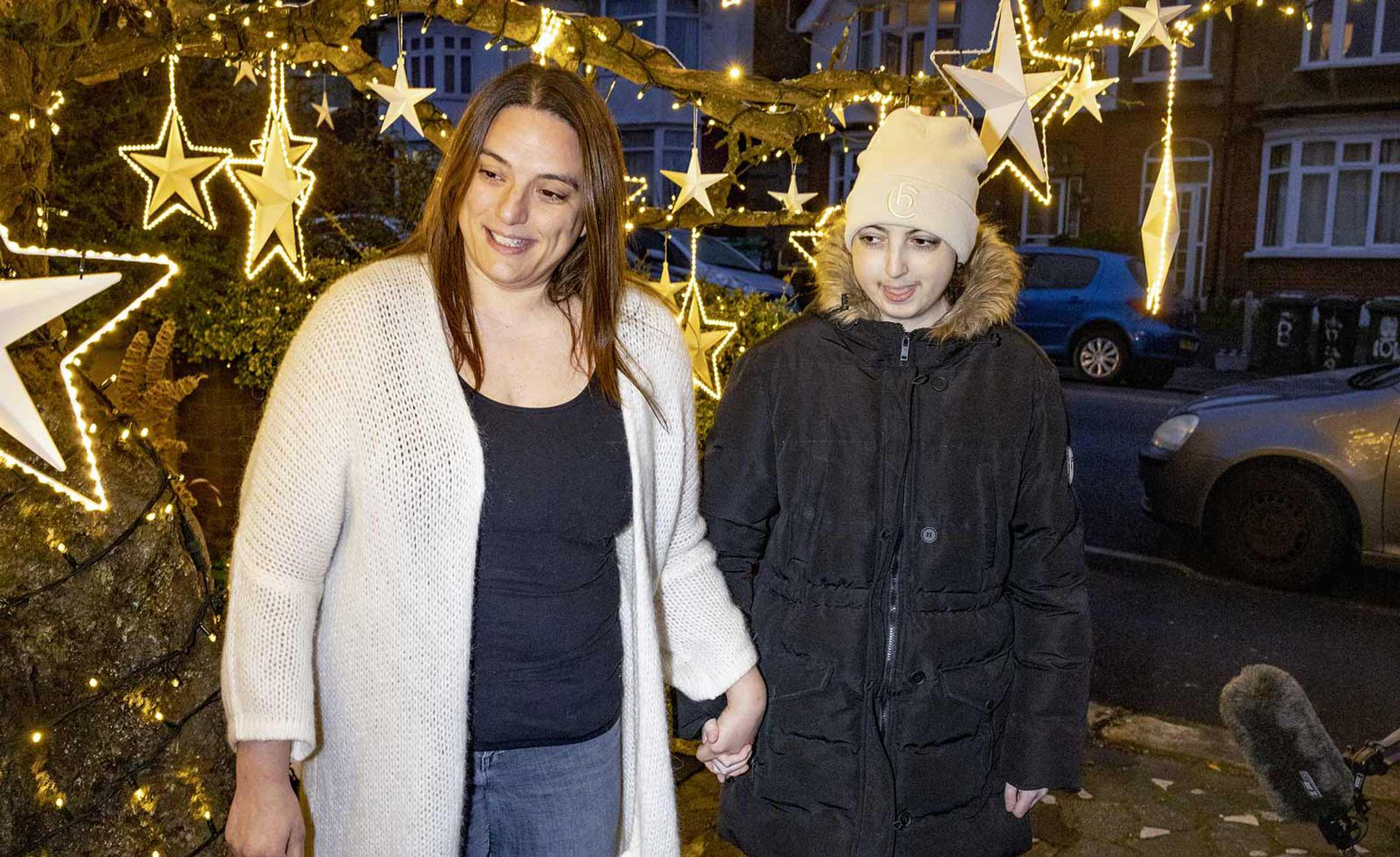 The impact of Ellie's wish
October 2023
The following day, Maria took stock and told us: "The way it worked out was more beautiful than we'd ever dreamed of. It was absolutely magical and made such an incredible difference to us. We had huge smiles on our faces for days afterwards. We'll never forget it.
"I can't even express how grateful I am. It's been incredible. To have been able to have all of this done for Ellie at such a crucial point in her journey where she really needs a boost has had a huge impact. So, thank you to everyone for everything they've done and everyone who has donated to Make-A-Wish because it does make a huge, huge difference."
And that difference lives on, because placing the tap-to-donate Wish Tree at Ellie's home raised £484 towards another child's wish.
Read about other festive wishes you've helped us grant for children like Ellie.
More wishes
A wish can have a profound and long lasting impact on a child's wellbeing.
Read more
Whatever you can spare, your donation can still help make a child smile.
Find out how
We rely on generous donations from people like you to grant wishes. Your donation will make wishes become a reality for critically ill children, supporting them where the need is greatest. Thank you.