Dewi's wish...
"I wish to have a driving experience at Nürburgring Race Track"
10 years old, Powys
Lymphoblastic leukaemia
Dewi, aged 10, is fighting acute lymphoblastic leukaemia – a type of cancer. His wish for a racing car driving experience at Nürburgring Race Track in Germany came true in July 2018.
Dewi (pronounced 'Dowie') had been battling acute lymphoblastic leukaemia, a form of cancer, since the age of eight, and faced another year of gruelling chemotherapy treatment ahead.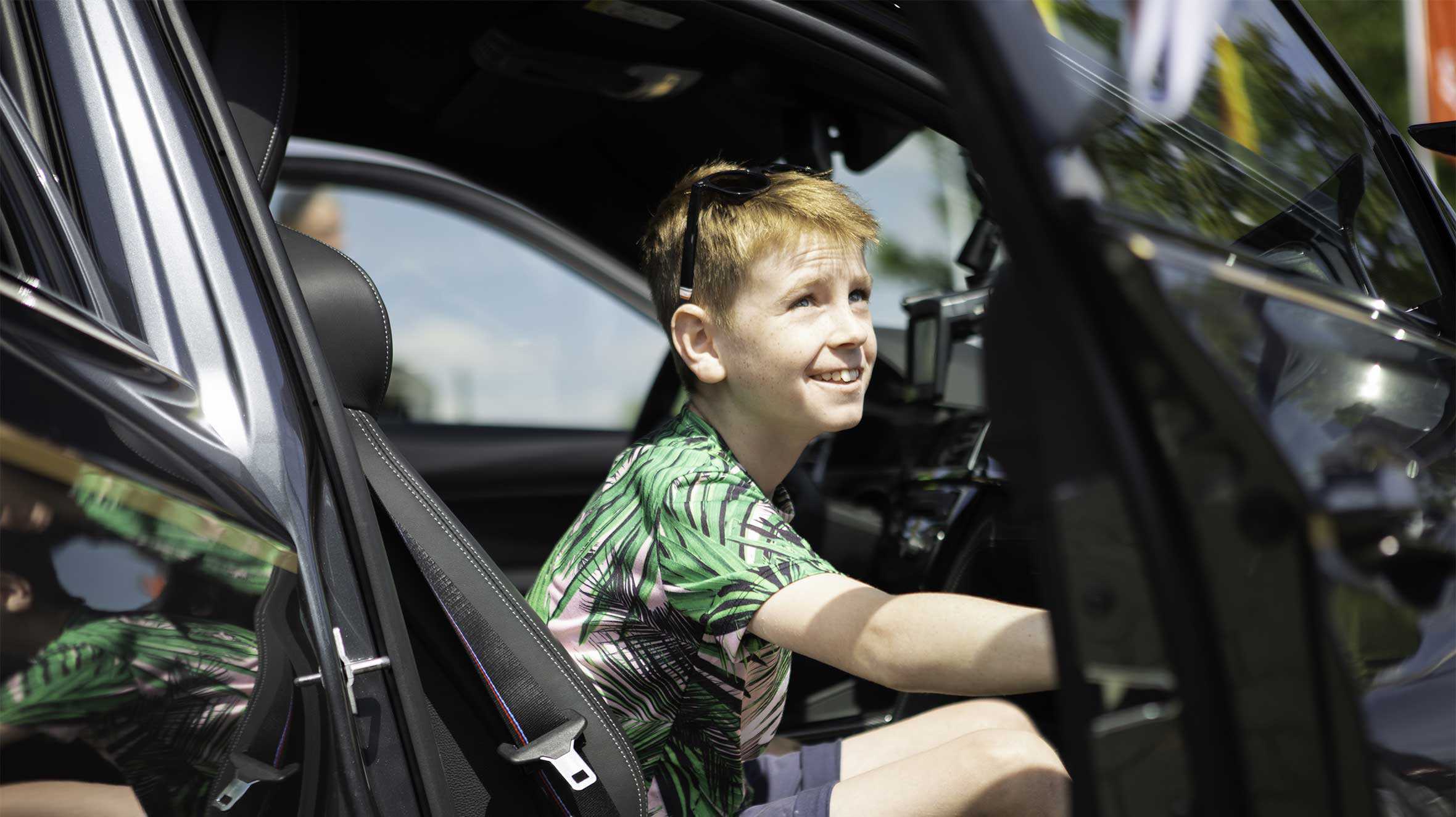 Dark days
Clare remembers the day her son was diagnosed with cancer in December 2015; "It was like a whirlwind. Within 12 hours of arriving at the local hospital, we were in an ambulance to Cardiff with the sirens blaring.
Clocking up the miles
"We told Dewi he had poorly blood to begin with, but once you get put on the children's cancer ward you have to tell them the truth - there's children next to them with no hair and tubes everywhere. When I told him he had cancer he asked me if he was going to die and I told him he wouldn't. He didn't leave hospital for 12 weeks.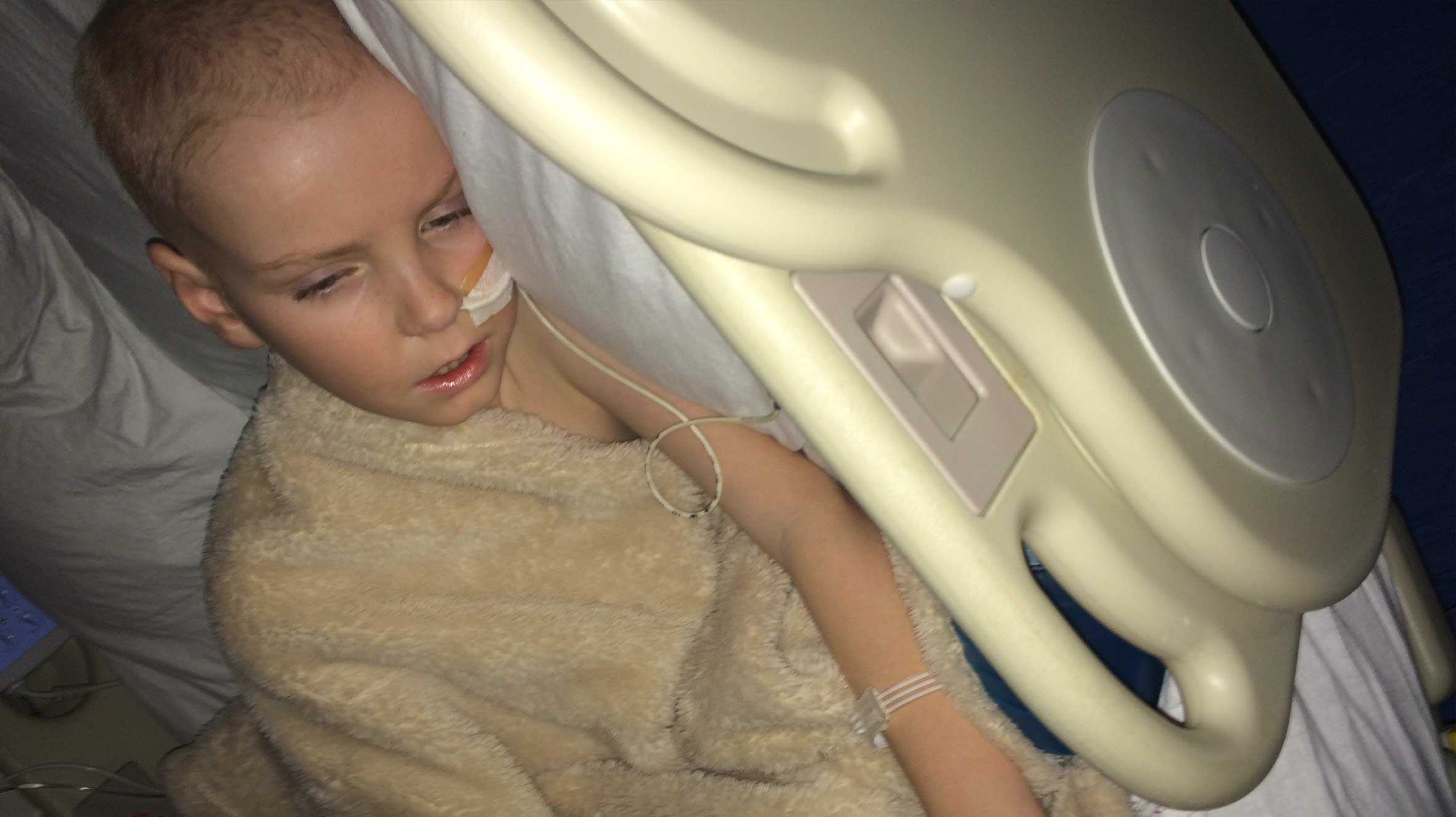 "After that, I drove him an hour and a half each way, three times a week for chemotherapy – we clocked up 33,000 miles in one year…somehow it didn't put Dewi off cars though!

"Your life can turn upside down in a split second, and it will never be the same again. When it happened to us, I went to pieces, but then you have to pick yourself back up and get on with it. I'm always proud of Dewi. His treatment is like torture, but he copes with it better than me. He's marvellous."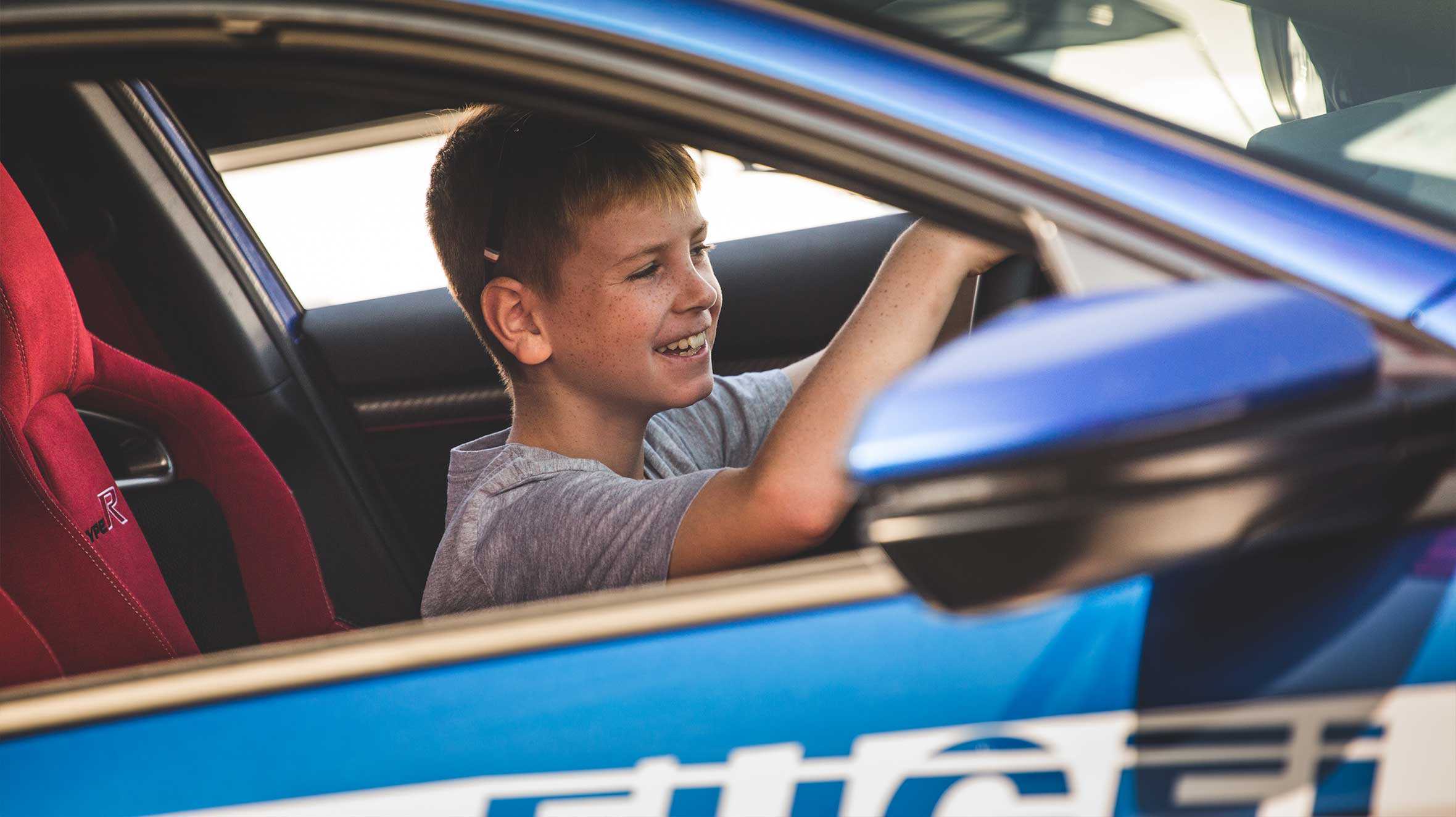 Changing lifestyles

Mum, Clare, says Dewi is 10 going on 18. His first loves are fast cars and rugby, but his left hip has been affected by the cancer so Dewi gave up rugby and Xbox racing games have taken its place.
Dewi is a fountain of knowledge when it comes to racing cars and supercars – his absolute favourites are the Nissan GTR, Porsche GT3, PI McLaren and Lexus LFA.
Over the moon
When Dewi found out he could have a wish granted he was over the moon. He wished to ride in a race car around the world-famous Nürburgring Race Track in Germany.
We put out a call to find someone who could help grant Dewi's wish, and miraculously, someone stepped forward. Wishgranter Dawn worked with Robert from Apex Nürburg to plan a completely unique and thrilling trip to the race track.

Trip of a lifetime
The wish day finally came, and when Dewi arrived at the hotel at the racetrack, there was a mound of gifts waiting for him.
Meeting a survivor
Dewi rode in a Porsche and they visited a supercar factory. The day after, the family had a day at the racetrack. Dewi did the grid walk and met lots of racing drivers, including one who told him that he had lung cancer when he was a child.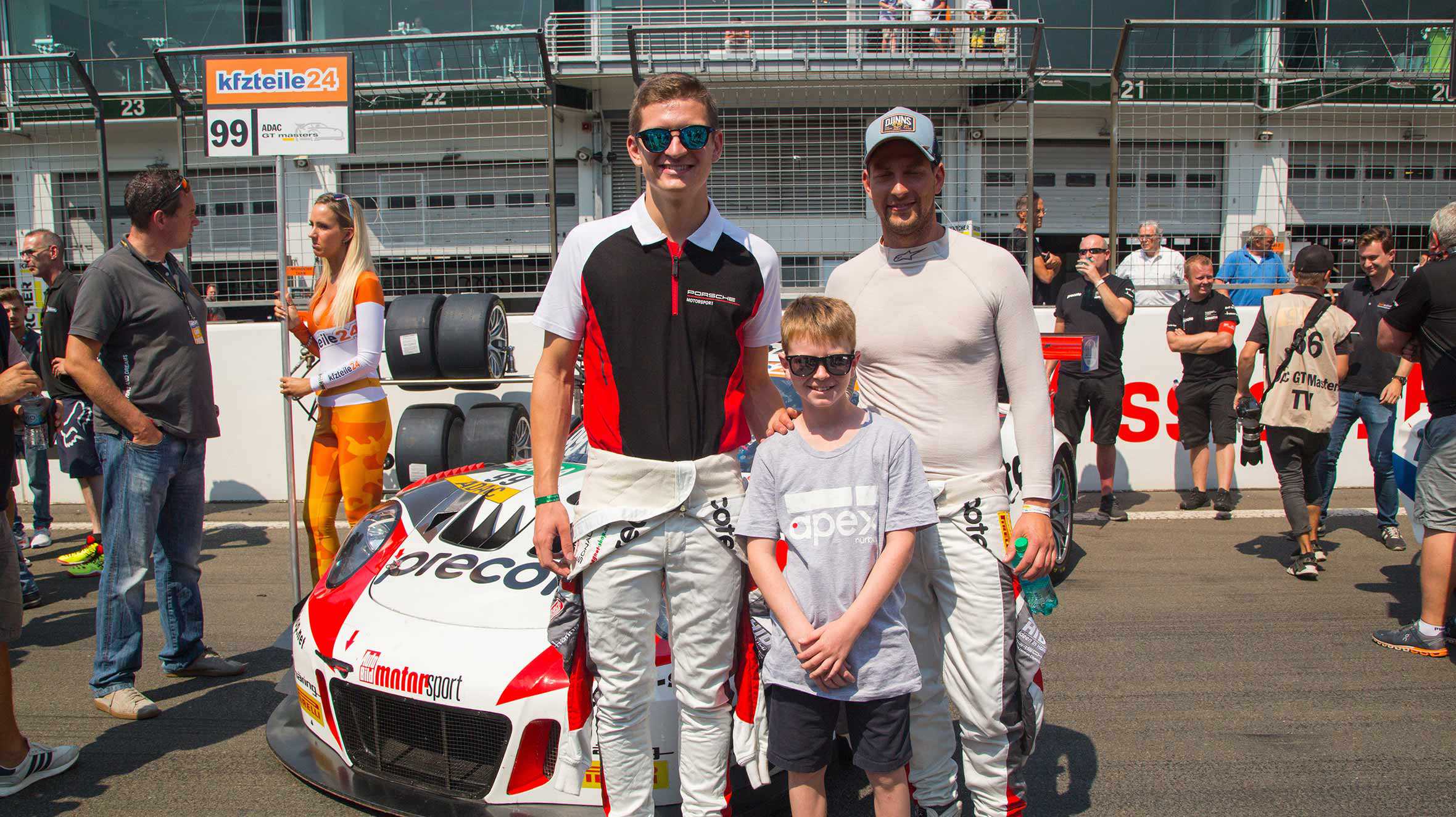 "Meeting a survivor was an inspiring moment, as this man had not only beaten his cancer, but gone on to achieve something that Dewi dreams about achieving someday.

New friends
Robert and his team gave Dewi rides in lots of different supercars (that was his favourite part of the whole trip) and then everyone met up for a BBQ. Robert's friends and colleagues heard that Dewi was visiting and brought him more presents.
Plans to return
Clare says, "It was overwhelming – people were turning up from everywhere to meet Dewi. Everyone was so friendly. We made friends for life and Robert has even invited us back out to visit him.
"We actually couldn't fit all the gifts Dewi received in our suitcases, so we have left some there that we'll need to go back for!

Feeling unstoppable
"The wish trip was relaxing for us all, and it did us all the world of good. Dewi's hip has been painful recently but it didn't seem to bother him on his wish. It took our minds off everything that's happened and Dewi was treated just the same as any other kid. It gave him respite and a whole new lease of life.

"It was the perfect way to break up the transition between primary and high school. He feels more positive now, and it's shown him that his illness can't stop him from doing anything he wants to do.
A racing car wish come true
"It really was everything he could have wished for. In the Porsche factory, he said to me 'I don't know what to look at next!' – that made me smile.
"Thank you to everyone who helped grant Dewi's wish. Especially to Robert and his family – they are all so humble and kind-hearted, we felt like part of the family as soon as we arrived.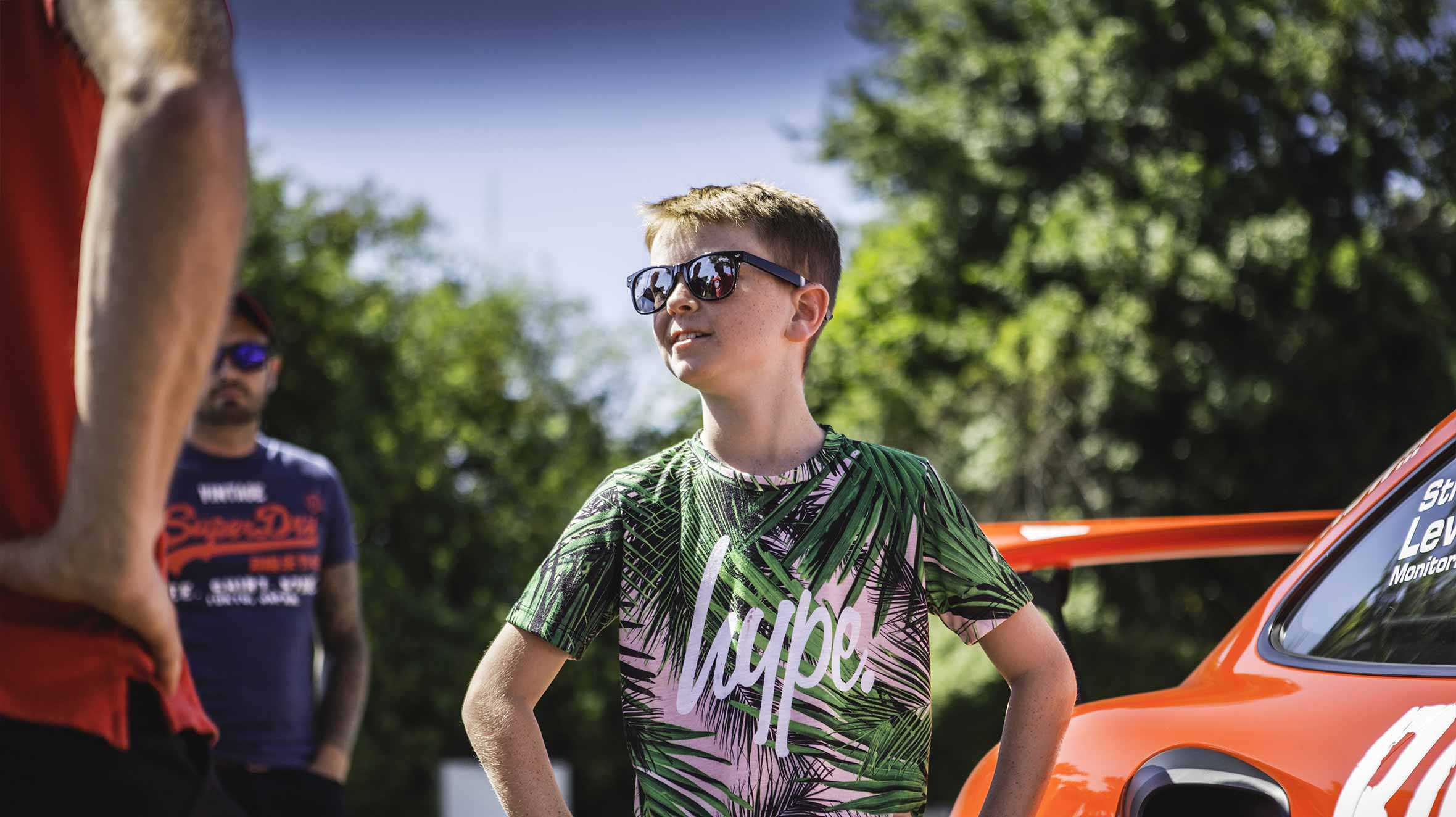 "For anyone thinking of applying for a wish, just do it! Cancer was something totally new to our family and it has rocked us, but this wish has helped. When I told our friends, family, doctors and nurses about it they were gobsmacked. We would never have been able to do this ourselves."
We rely on generous donations from people like you to grant wishes. Your donation will make wishes become a reality for critically ill children, supporting them where the need is greatest. Thank you.