Charlotte's wish...
"To go on holiday to Center Parcs"
6 years old, Dagenham
Heart defect
After being told there were no more surgical treatment options for a rare heart disorder, six-year-old Charlotte was sent into palliative care. But for water baby Charlotte, her wish to go to Center Parcs allowed her to relax in the water whilst acting like a kid again. 'She can't run or she'll turn blue. But in a pool, she can do all the things that other kids do,' said Mum.
Charlotte's story
August 2022
When Mum was 12 weeks pregnant, doctors discovered fluid behind Charlotte's neck. 'They thought it was Down syndrome or a heart condition, so they referred us to a cardiac unit.' At 19 weeks, scans revealed that Charlotte had a hole in her heart. Following an induced birth, Charlotte was sent to intensive care, where doctors discovered that she had MAPCA (Major aortopulmonary collateral artery).
Just five people in the UK have the same condition as Charlotte, a rare blood vessel defect arising from the heart's arteries.
In January 2017, at just four months old, Charlotte had her first cardiac arrest. 'It was horrific,' said Harley 'She was panting heavily and then she stopped taking breaths.' This prompted Dad to call 999. Once at the hospital, Charlotte went into cardiac arrest and was unconscious for four minutes. following this, Charlotte was transferred to Evelina Children's Hospital where she stayed for several months.
'All day, every day I would stay with her, and she would grip my finger', said Mum. As Charlotte's grip gradually began to loosen, Harley realised that something wasn't right. A CT scan then revealed that Charlotte had had a stroke. Following physiotherapy and despite doctors thinking that she'd never be able to walk, Charlotte took her first steps at two-years-old.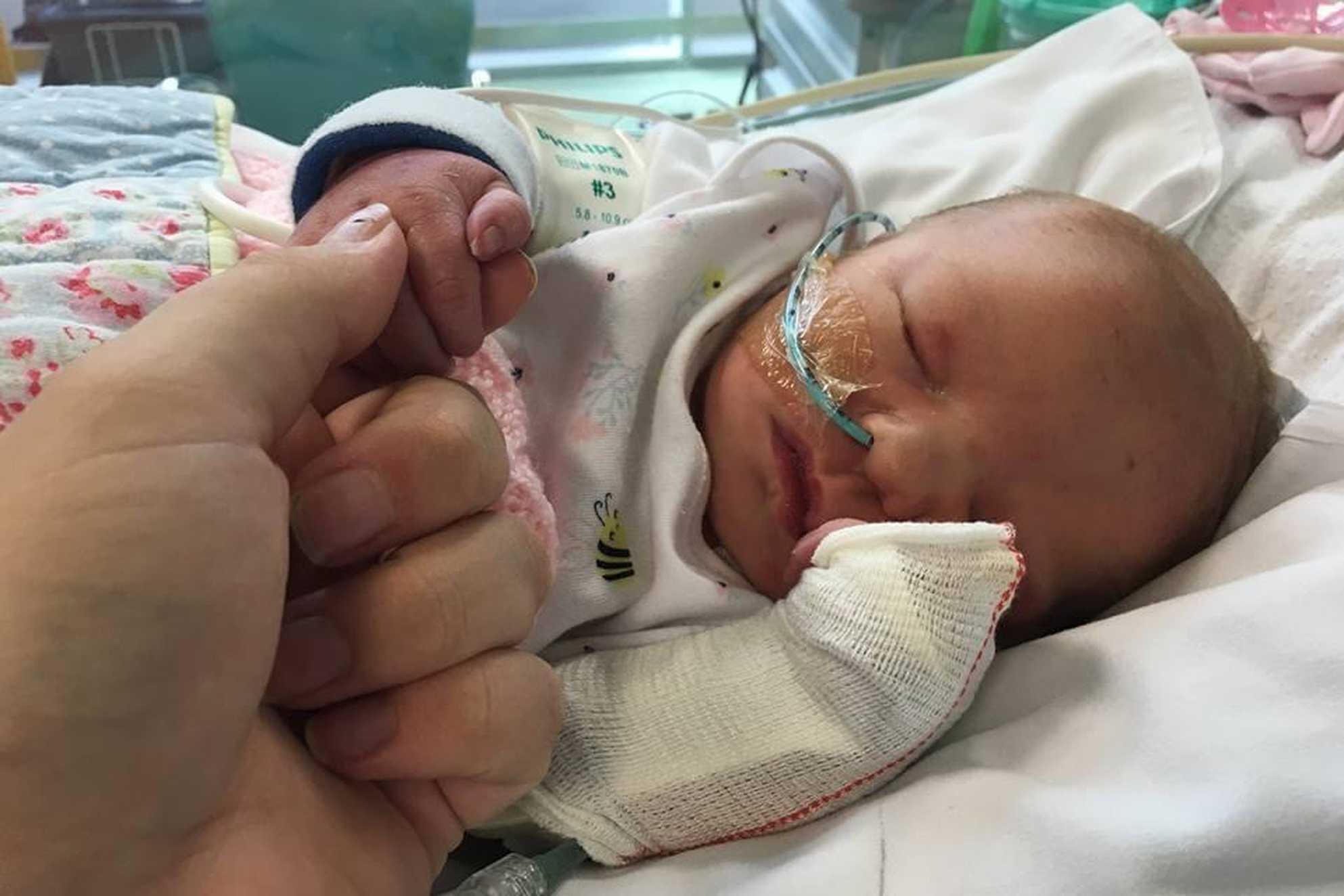 After finding that Charlotte's stomach was swollen, a scan revealed built-up stomach fluid to be the result of heart failure. 'She went back into palliative care. This time there were no surgical options', said Mum. Charlotte would need both a heart and lung transplant leaving her ineligible for a heart transplant.
'We have no idea how long she'll have left', said Mum 'But we're managing her condition with medication. Her strength is what pushes me to face each day.
Despite her short prognosis, Charlotte is an energetic and determined young girl, 'she just wants to carry on, even when she's running out of breath. Considering everything she's been through she's one of the most caring kids I've met', said Mum.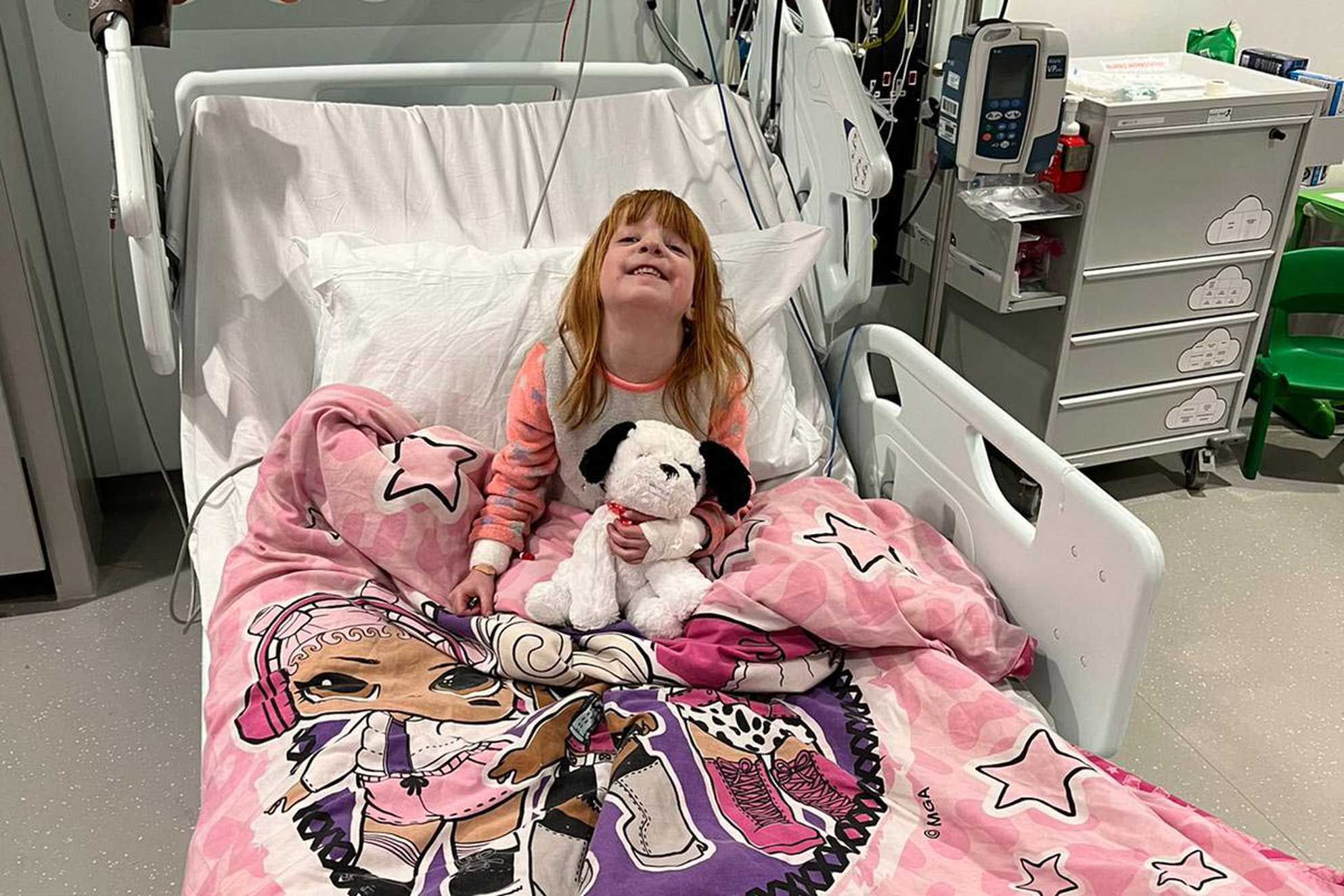 Charlotte's wish
December 2022
For water baby Charlotte, swimming offers a sense of calm and relaxation, helping her take the strain off of her body. Mum had visited Centre Parcs as a kid and remembered the large swimming pool. 'I just thought that she would love it. After I showed her pictures and told her about my experience of it she said 'Mummy, Mummy, I want to go there!''
On the morning of her wish, Charlotte was gleaming with excitement. 'She was up before anyone in the house. She just wanted to get to Centre Parcs.'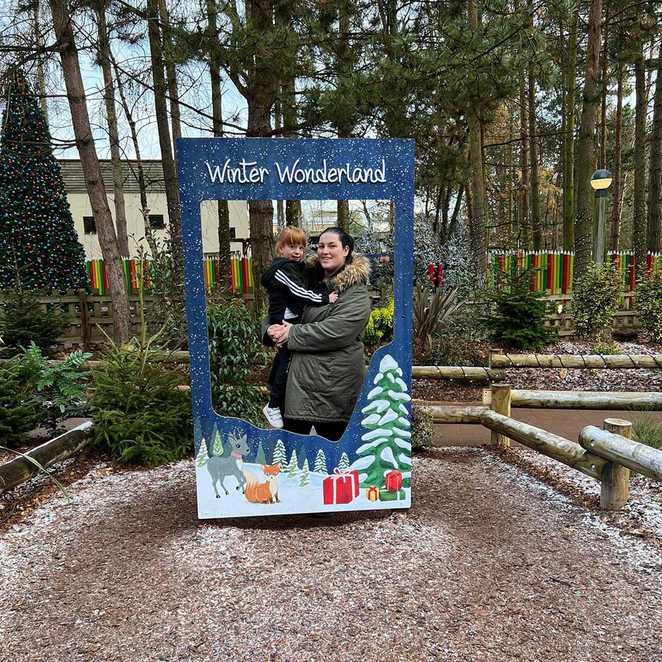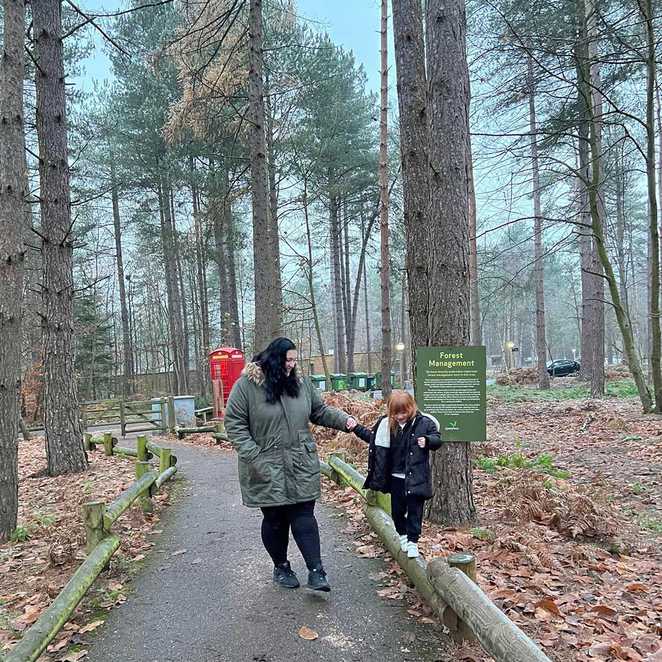 Seeing Charlotte happy whilst having fun at the resort brought tears to Mum's eyes. 'Watching her just being happy and relaxed was amazing', said Mum.

The wish revived a piece of Charlotte's childhood. 'She was able to be in a normal setting,' said Mum. For once, she was able to do what she wanted whilst splashing in the pool. 'The water takes so much weight off her body. She can't run or she'll turn blue. But in a pool, she can do all the things that other kids do,' said Mum.
How Charlotte's wish helped
May 2023
The wish also allowed the family to spend quality time together, even after the wish. 'Now we have family time where we can sit down together and look through all our photos from the wish. It helped us bond, both when we were there and after the wish as we talk about the memories', said Mum.
For Charlotte's brother and sister, they also now have vital memories of her to reminisce on.
"For her siblings, the wish means that they have these precious memories to look back on when Charlotte's no longer around. They'll know that they shared that amazing experience with her."
'These children go through so much. It's necessary that they get that break, that sense of happiness when their lives have been horrible. if we could meet anyone that has supported Make-A-Wish, I'm sure that Charlotte would give them a massive hug. Thank you to everyone who made this possible.'
Read about other children who, like Charlotte, wished to go on a holiday.
Travel wishes
As well as helping the child, a wish can also provide happy, positive memories for their family.
Read more
Are you able to offer items or a service that could help us to grant more wishes like Charlotte's?
Donate a gift
We rely on generous donations from people like you to grant wishes. Your donation will make wishes become a reality for critically ill children, supporting them where the need is greatest. Thank you.