Aubree's wish...
"I wish to go on holiday to the Lake District"
6 years old, Ramsgate
Salla disease
Aubree is six years old and was diagnosed with an extremely rare condition called Salla Disease. She lives in Kent with her parents and baby brother, who has the same diagnosis. Aubree wished for a nature-filled adventure holiday in the Lake District.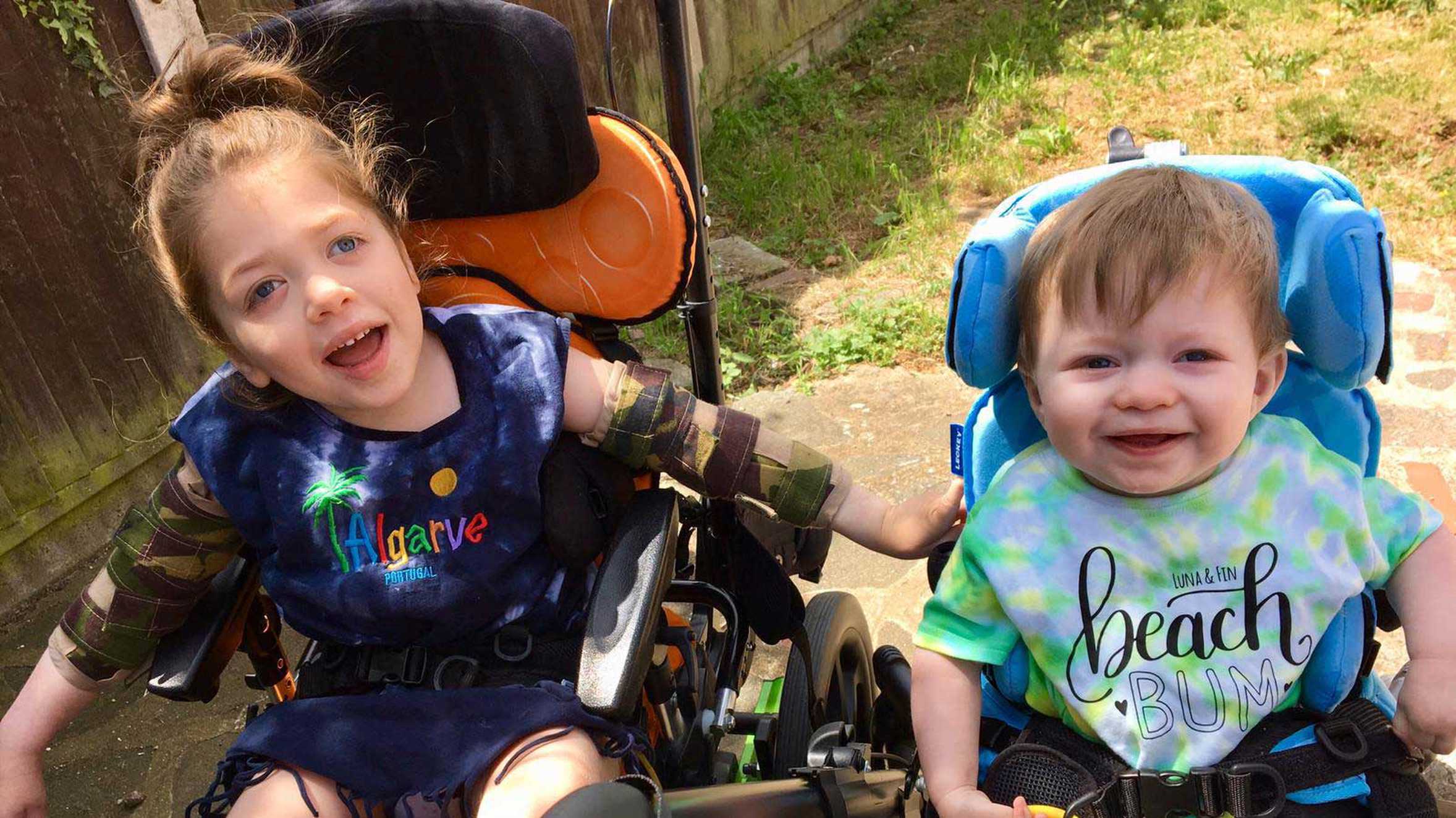 Aubree's Mum Holly told us: "It took a good number of specialists five years to correctly diagnose Aubree with Salla disease - an incredibly rare neurodegenerative condition that comes with a poor prognosis. We were, of course, devastated but relieved to finally have answers. She and her younger brother are the only two cases of this condition in the UK. There are less than 100 worldwide. There is currently no treatment for Salla disease, it is purely palliative.

As a result, Aubree has faced many challenges and has gone through more in her six years of life than most adults ever do. She can't weight-bear and isn't mobile so relies entirely on me and her dad to fulfil all her needs. She is visually impaired, has seizures and is solely PEG fed. Aubree is profoundly physically and cognitively disabled, functioning at a similar level to a four to five-month-old.

Through trying to get a diagnosis, Aubree has had numerous blood tests and scans. I don't know if she remembers any of it or was aware of it at the time, but now we're past that I wanted her wish to be a highlight in her life and for us all to make amazing memories.
I would describe Aubree as very laid back and curious. She enjoys spending time with her classmates at school and, on family days out, she absolutely loves going swimming and messy play.
I'd been thinking about a wish for a while for Aubree but I just felt the time was right to apply when we did. We wanted to give Aubree an opportunity to do something we couldn't offer.
Aubree isn't able to ask for a wish herself, so we chose a family holiday in the Lake District because she loves it when we go on nature walks, and she's not fond of crowds or loud busy places. We felt that a week away from appointments and everyday life somewhere scenic, calm and explorative would do wonders for her and us as a family."
"Aubree has changed our lives entirely. We've been through much grief but, through that, we appreciate the little things and have learnt to be mindful and live in the moment."
Aubree's wish
August 2019
Aubree's wish consisted of an exciting week spent exploring the Lake District and nearby towns; meeting lovely people and going on a lot of wheelchair-friendly walks. Her family battled through the mud, with Holly admitting: "We may have slipped once or twice!"
She continued: "Aubree loved it there. It was quiet and peaceful so it was easy for her to relax and just enjoy the incredible scenery. A wish is invaluable to a family: we will always have our photos and memories of our time there. It's been the best time of our lives."
See below for some lovely photos mum, Holly sent us from the trip.

We rely on generous donations from people like you to grant wishes. Your donation will make wishes become a reality for critically ill children, supporting them where the need is greatest. Thank you.