Amy's wish...
"I wish for a horror experience"
11 years old, Barnsley
Leukaemia
13-year-old Amy isn't afraid of anything! She asked us to send her and her friends to a paranormal haunted house for an immersive adventure with professional 'scarers'!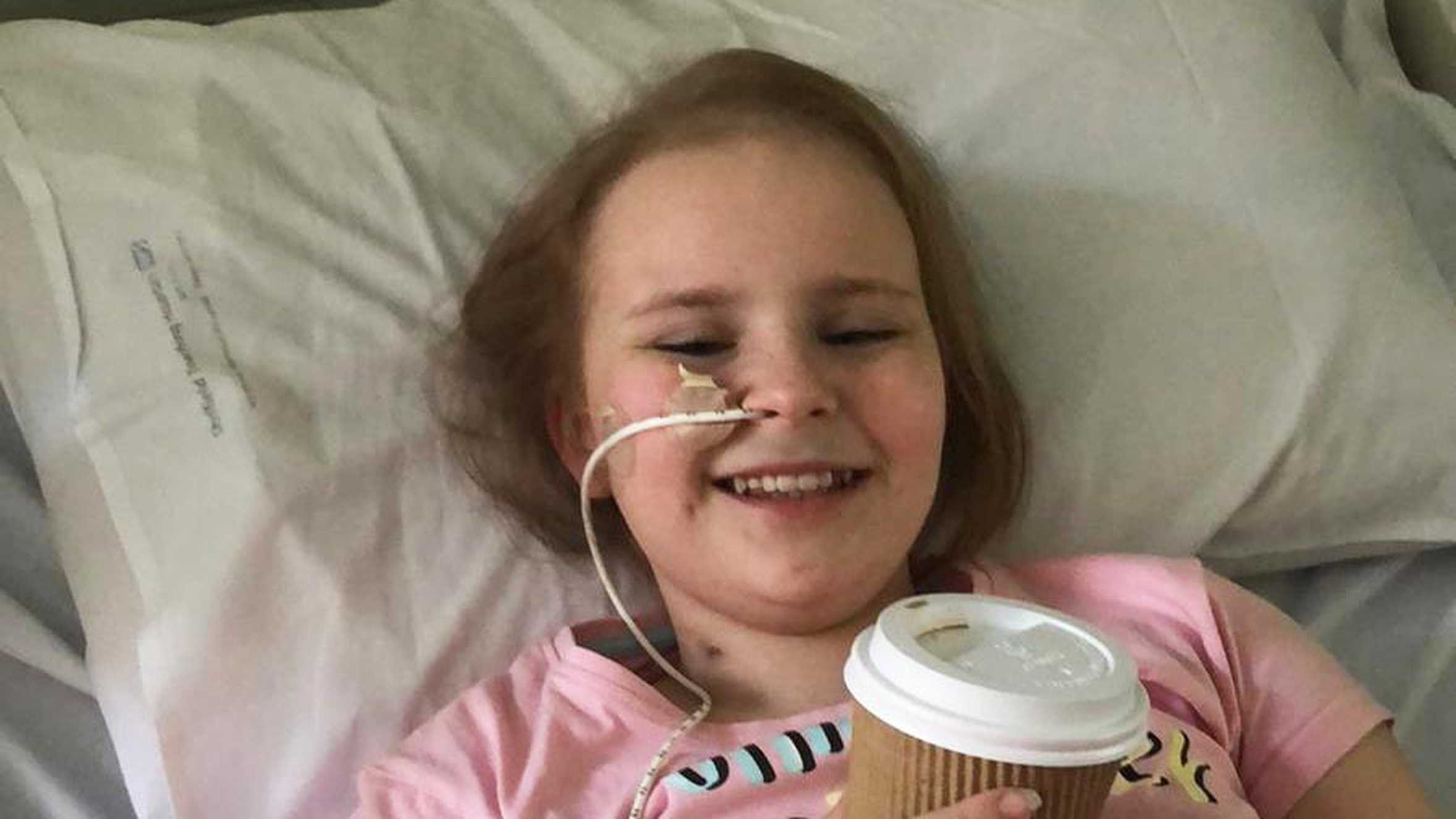 Amy's story
February 2019
Until the age of 10, Amy was a happy, healthy girl, who loved to watch scary Netflix programmes and read Goosebumps books.
When Amy was diagnosed with leukaemia, a type of blood cancer, doctors said that if she hadn't gone to hospital that day she could have died in her sleep within days. She went to her GP at 8am and was having her first treatment that night. She didn't come home for seven weeks.
Intensive chemotherapy made her very poorly. She quickly lost three stone in weight and had to stay inside, away from people because of the high risk of infection.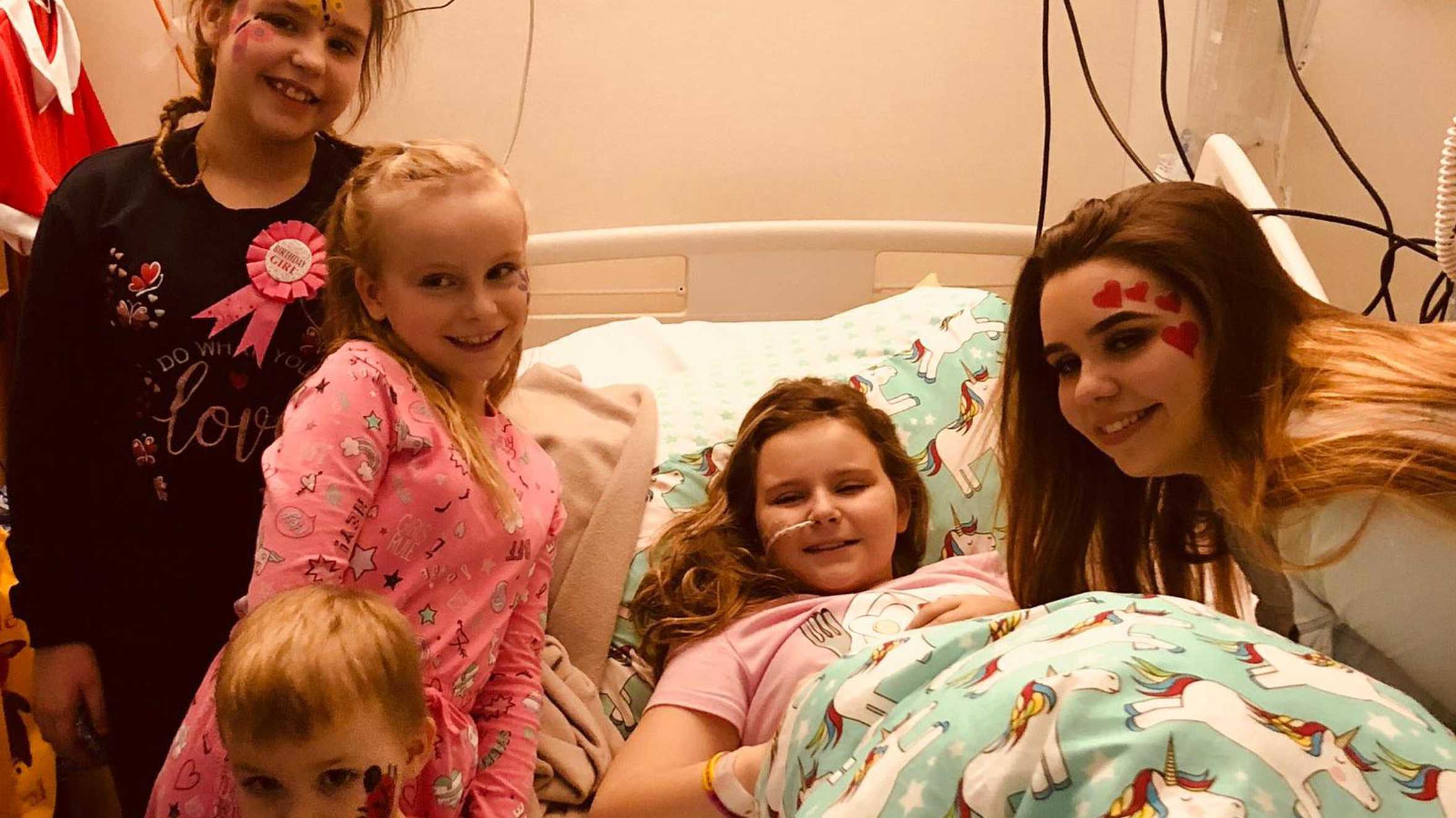 She missed a big chunk of Year Six and missed her friends terribly but her school was brilliant and FaceTimed her on World Book Day to keep her involved. When prom came around, Amy had chemo early that day so that she could still join in with her friends.
Her mum, Ciara, who's a nurse, gave up work to stay with Amy in hospital from Monday to Friday, while her dad Arron worked to support the family during the week and stayed with Amy at weekends, with each caring for Amy's two siblings at home in between. The family was torn apart and didn't sleep under the same roof for nine months.
Amy's now in remission and has regular check-ups. She rang the end of treatment bell in September 2018 and decided that a wish could give her the fresh start she needed.
The adrenaline rush of watching horror movies fascinates Amy, so Wishgranter Dan planned a super-scary adrenaline-fuelled mission for Amy and her best friends, followed by a pizza party!

On the day of her wish, the limo pulled up and the excitement levels amongst Amy and her friends rocketed! As they told each other ghost stories, they had music playing, fizzy pop and sweets. At the haunted house, the excitement and giggling turned to nerves as everyone pushed Amy to the front. By the end of the experience, they were taking selfies with the ghosts and buzzing with excitement.
Afterwards Ciara said:"It was more than she expected from her wish – she said it was the best experience ever! At some points during treatment I didn't think she'd make it out of hospital – it was my worst nightmare, so when Amy said her wish was for a 'horror experience', I thought she was mad!
"We were supposed to be her rock through all of this, but she ended up being ours. I applied to Make-A-Wish for Amy because I wanted her to have something to draw a line under what's happened and celebrate the fact it's all over and that we can close that chapter of her life."
"Wishgranter Dan brought Amy's wish to life. It was made for her, down to a T. Make-A-Wish helped Amy to close the 'cancer' chapter in her life. She's not 'the girl who had cancer' anymore, she's just Amy. The smile on her face the whole day was incredible."
How Amy's wish helped
May 2019
Amy's in the drama group at school, but cancer knocked her confidence, and she'd never put herself forward for speaking parts before. Since her wish, she not put herself forward for roles with lines, but she got them. Before her wish, she thought acting was all about movies and soaps, but after meeting the actors at the haunted house, she can see more avenues and opportunities for herself in future.
Normally one to shy away from being the centre of attention, Amy loved being top dog during her wish. She and her friends still talk about it all the time. It was an amazing day for Amy, but also a treat for her friends who stuck by her at a really difficult time. She's also making new friends in the drama society and meeting more people who don't know her backstory, so it's her chance for a fresh start.
Wish mum, Ciara, shared her advice for families who might be considering applying to Make-A-Wish: "If your child has a critical illness, a wish might be the last thing on your mind – it was for me. I was approached about a wish for Amy in the second week after she was diagnosed when she was wheelchair-bound and tube-fed, and I have to admit I was a bit sharp with our social worker. I thought, 'can't we talk about that when my child isn't dying?' But you can use a wish to help your child through"

"You can talk about a wish without putting the wheels fully in motion. It's not a last wish, it's a chance for happiness and excitement. Everyone should know that a wish is not something that has to happen straight away, but it can spur your child on. You don't have to live it out until the time is right. Talking to you child about a wish gives them something to be excited about, and that's important."
We rely on generous donations from people like you to grant wishes. Your donation will make wishes become a reality for critically ill children, supporting them where the need is greatest. Thank you.