Alyssia's wish...
"I wish to be a princess for the day"
5 years old, Kilmarnock
Acute liver failure
Five-year-old Alyssia's wish made her feel on top of the world as she was crowned princess for a day. An acute liver failure diagnosis meant that she 'missed out on so much,' but her wish gave her a piece of her childhood back.
Alyssia's story
July 2022
When Alyssia was just a few months into nursery, mum Lorel was told the devastating news that her daughter had Idiopathic acute liver failure. Alyssia then quickly underwent an urgent liver transplant, though unfortunately developed cholangitis, an inflammation of the bile duct system, soon after.
'The impact of Alyssia's diagnosis was devastating and surreal. I remember not registering the information I was being told,' said mum. Alyssia was then in and out of hospital for two years, massively interrupting her childhood: 'She missed out on so much', said Alyssia's nan.
'But we're living a different life now,' said mum. Nevertheless, Alyssia's medication makes her vulnerable to infections. 'I try to make things as normal as they can be,' said mum.
Alyssia's wish
January 2023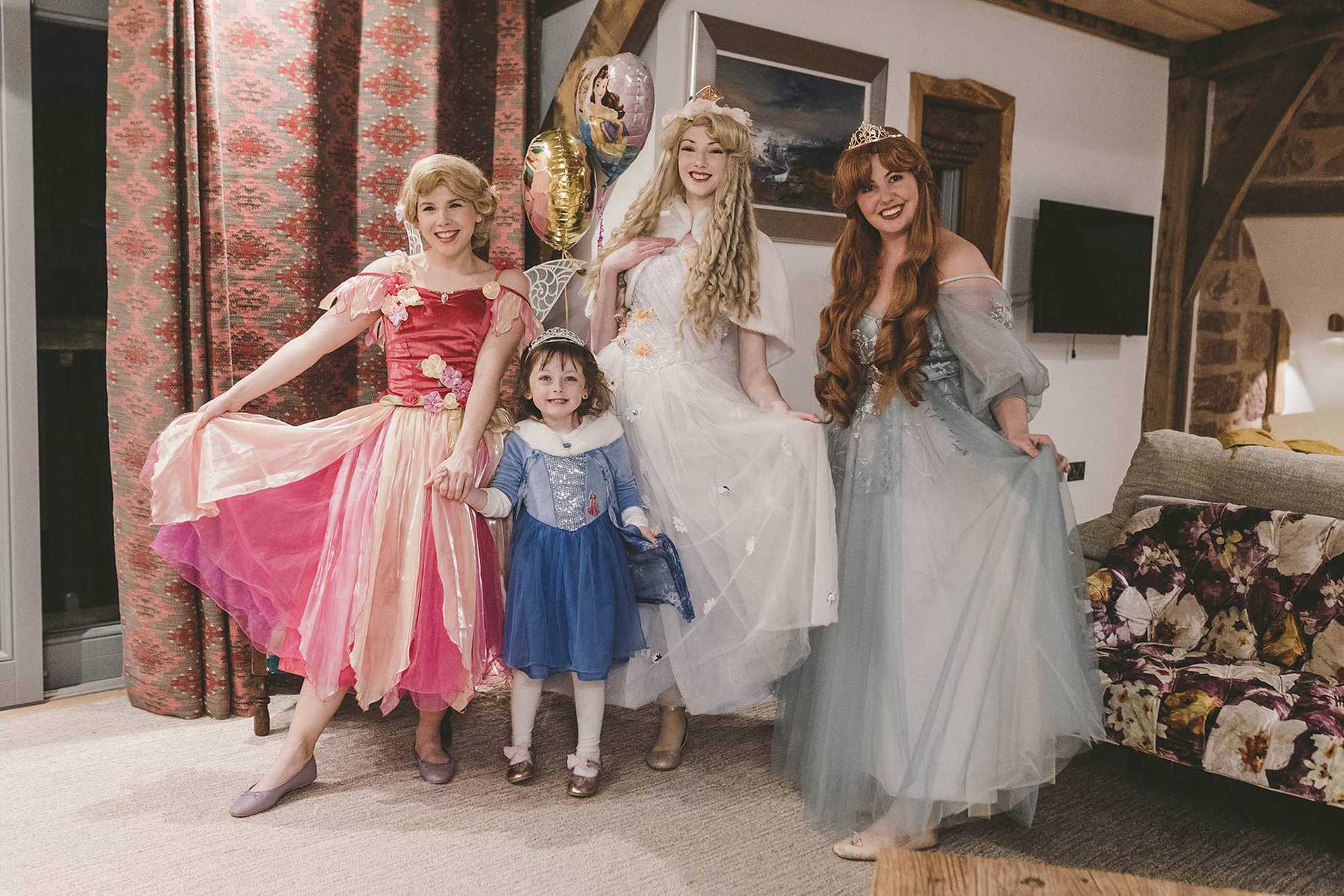 After missing out on school and spending much time in and out of hospital, Alyssia's wish provided her with a sense of normality. 'She loves princesses. She often dreamt of being a real-life princess for the day,' said mum.
Spending the day in a castle themed Airbnb, princess Alyssia was able to live out her princess dreams. She was also able to meet some fellow princesses, which her nan told us was 'absolutely fantastic,'
You can watch a video of Alyssia's wish below...

'She still talks about it,' said mum, 'she calls it her castle!'.

'We can't thank Make-A-Wish enough for pulling out all the stops and making it as special as it was,' said mum.

Read about other princess-themed wishes we've granted.
View wishes
Whatever you can spare, your donation can still help make a child smile.
Find out how
A wish can have a hugely positive impact on a child and their family.
Read more
We rely on generous donations from people like you to grant wishes. Your donation will make wishes become a reality for critically ill children, supporting them where the need is greatest. Thank you.