Abbie's wish...
"I wish to meet Tilly Ramsay and cook a meal with her to enjoy together"
12 years old, Nottingham
Osteosarcoma
For 12-year-old Abbie, her wish to cook with Tilly Ramsay meant that she was finally able to meet her idol. Whilst undergoing intensive chemotherapy and a leg amputation, the result of an osteosarcoma, Tilly Ramsay's cooking videos provided a world of respite for Abbie. After spending a year of her life in hospital, with little control over her life, dad Matt told us that her wish gave her 'something special that's just for her'.
Abbie's story
January 2021
In February of 2019, just a few weeks before her 9th birthday, Abbie received devastating news - doctors had discovered that Abbie had an osteosarcoma, a form of bone cancer, within her right leg. Weeks before her diagnosis, Abbie had mentioned that her leg was hurting. 'She was walking to school normally, but one day she just collapsed,' said dad. Following this, Abbie was rushed to hospital where an X-ray revealed a tumour on her leg. In July of the same year, doctors decided to amputate as part of her treatment.
'As a 9-year-old having that happen is absolutely devastating', said dad. The amputation was life changing for Abbie. As dad told us 'no days were the same after the amputation. It has impacted her greatly and continues to do so'. Abbie also underwent harsh chemotherapy as a result of the tumour.
The diagnosis also took its toll on the rest of the family. 'Emotionally, we all feel the impact on a daily basis', said dad. Following her diagnosis, the family spent most of their time in hospital with Abbie, making it difficult for the family to spend quality time together. 'We were living in hospital for a year whilst Abbie was going through her treatment', dad told us. This impacted Abbie's brother Alex, who was just six at the time, as he spent much of his time in and out of hospital.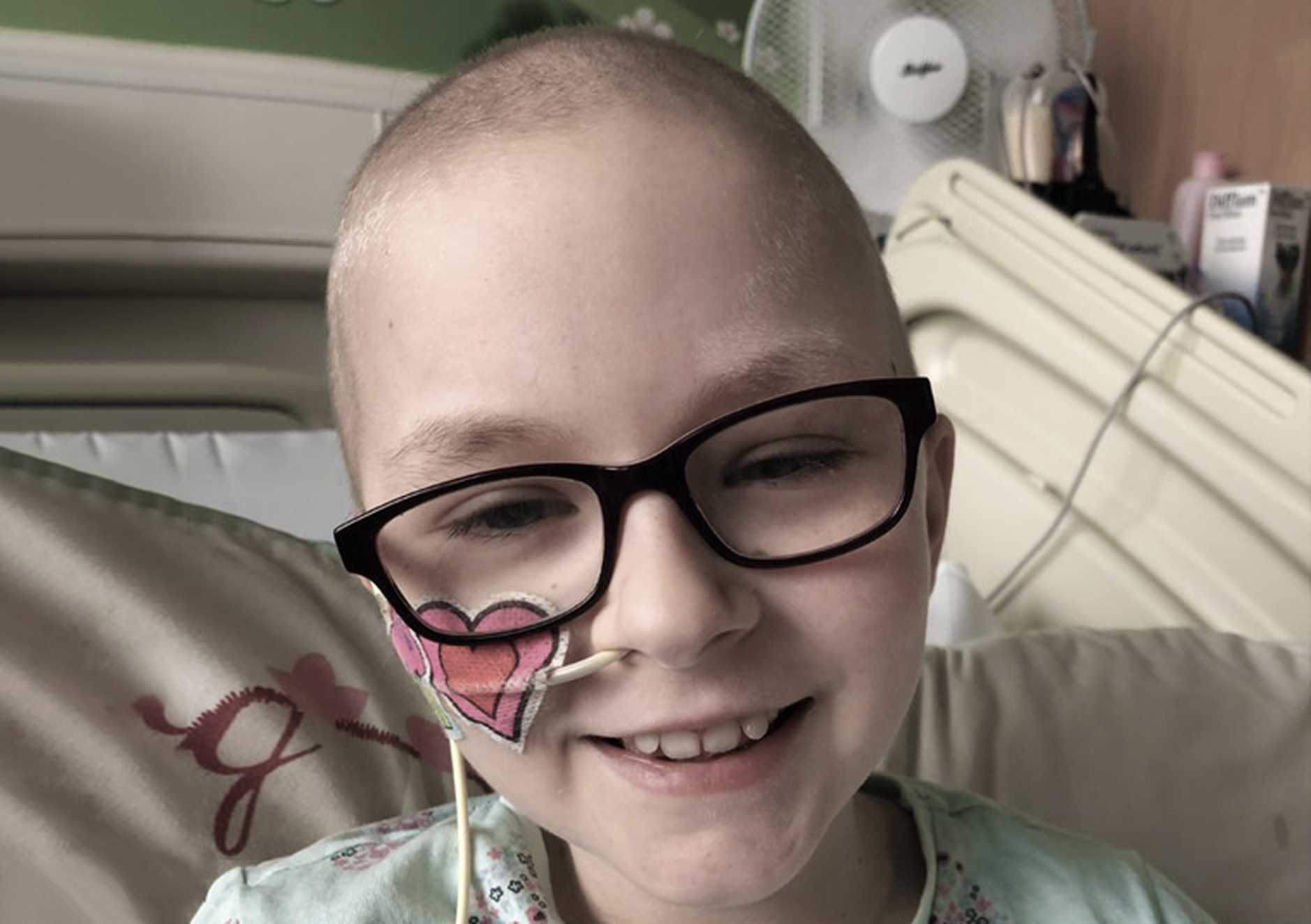 But determined Abbie hasn't let her diagnosis stop her from living her life. 'She had her leg amputated mid-July. The next day she was out of bed!' said dad. 'Yes, things are different, she can't just go out and meet her friends as she used to, but she still swims and does all sorts of activities regardless. She is a very determined young lady,' said dad.

'We feel utter pride for how she came out the end of it all,' said dad. Since her amputation, the family have learnt to adapt to Abbie's new way of life, sticking together through it all.
Abbie has now completed treatment and is in remission. Having started her second year of secondary school, she loves science, art and DT: 'She wants to be a teacher. She's inspired by her mum, who is also a teacher'. Nevertheless, her diagnosis still has its impacts. 'She's at a huge academy, which physically is very demanding', said dad.
Abbie's wish
February 2023
When Abbie was undergoing intensive chemotherapy, she had Tilly Ramsay's cooking videos to pull her through some of the darkest times of her life. 'It kept her going during treatment,' said dad 'when she was feeling rough and down, it provided a distraction.'.
Abbie is also an avid cook, whipping up baked goods from a young age. 'Her interest in cooking came from when she was younger and we would bake bits and bobs,' explained dad. During her treatment Abbie would often feel drained, but cooking helped provide a distraction from her fatigue. 'When she's tired, she'll come to the kitchen and ask if she can help cook. She loves it!' said dad.
Combining both of her passions and hobbies, Abbie's parents were thrilled when she came up with the idea of baking with Tilly Ramsay. 'It's something that we wouldn't be able to engineer ourselves. One thing that Abbie has always wanted to do is meet someone inspiring, someone who she looks up to. It was great that Make-A-Wish could do that for us.'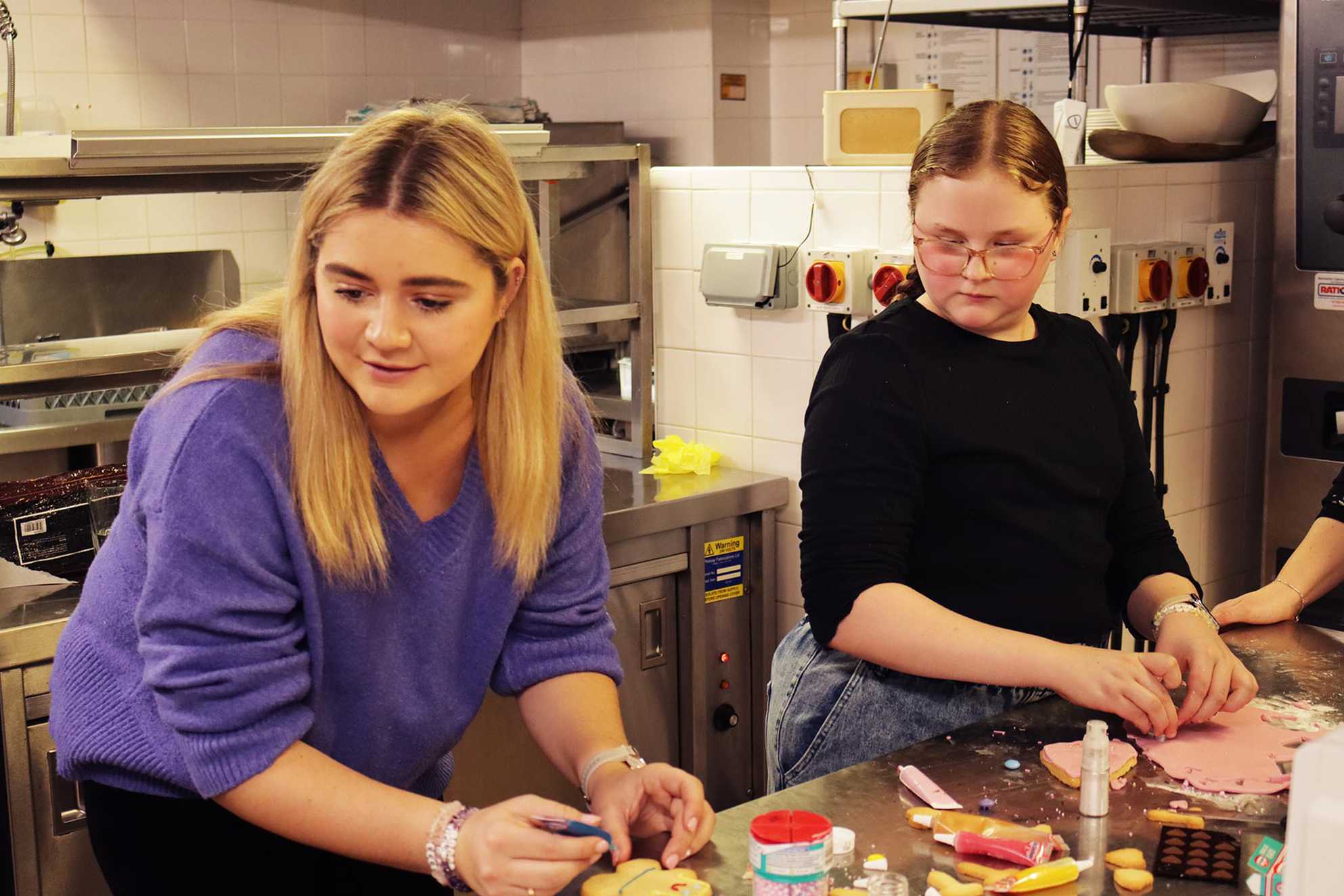 Abbie's diagnosis meant that a year of her life was stolen from her. Whilst other children were able to take part in childhood activities, Abbie became all-too-familiar with hospital walls and harsh treatments. That's why Abbie's wish meant so much to her; it gave her the chance to 'have something special that's just for her' after a year where she had little control over her life.
How Abbie's wish has helped
April 2023
For Abbie and her family, her wish has created a wealth of long-lasting positive memories. 'Abbie had an amazing time with Tilly, we all did, and it was an experience none of us will ever forget,' said dad. Meeting Tilly was something that the whole family enjoyed. As dad told us 'Tilly was very relaxed and easy to talk to. They had lots of fun in the kitchen!'.
'We've had a really fun day together!' said Tilly, 'I've really enjoyed it!'. During her wish, Abbie was able to spend quality time with Tilly, enjoying long chats whilst baking and decorating cookies with her idol.
Abbie told us how 'it's really nice when you get to do something that you've really wanted to do!' After undergoing intensive chemotherapy and a leg amputation at such a young age, meeting Tilly served as a well-deserved and much needed reward for Abbie. 'It's amazing that she has this reward because what she went through was so tough,' said dad.
'It's amazing how MAW makes these things happen,' said dad. 'They also really bring the community together, for instance our local restaurant was more than happy to chip in and let us use their facilities for the wish. We're just so grateful for everything that everyone has done. It's been truly amazing.'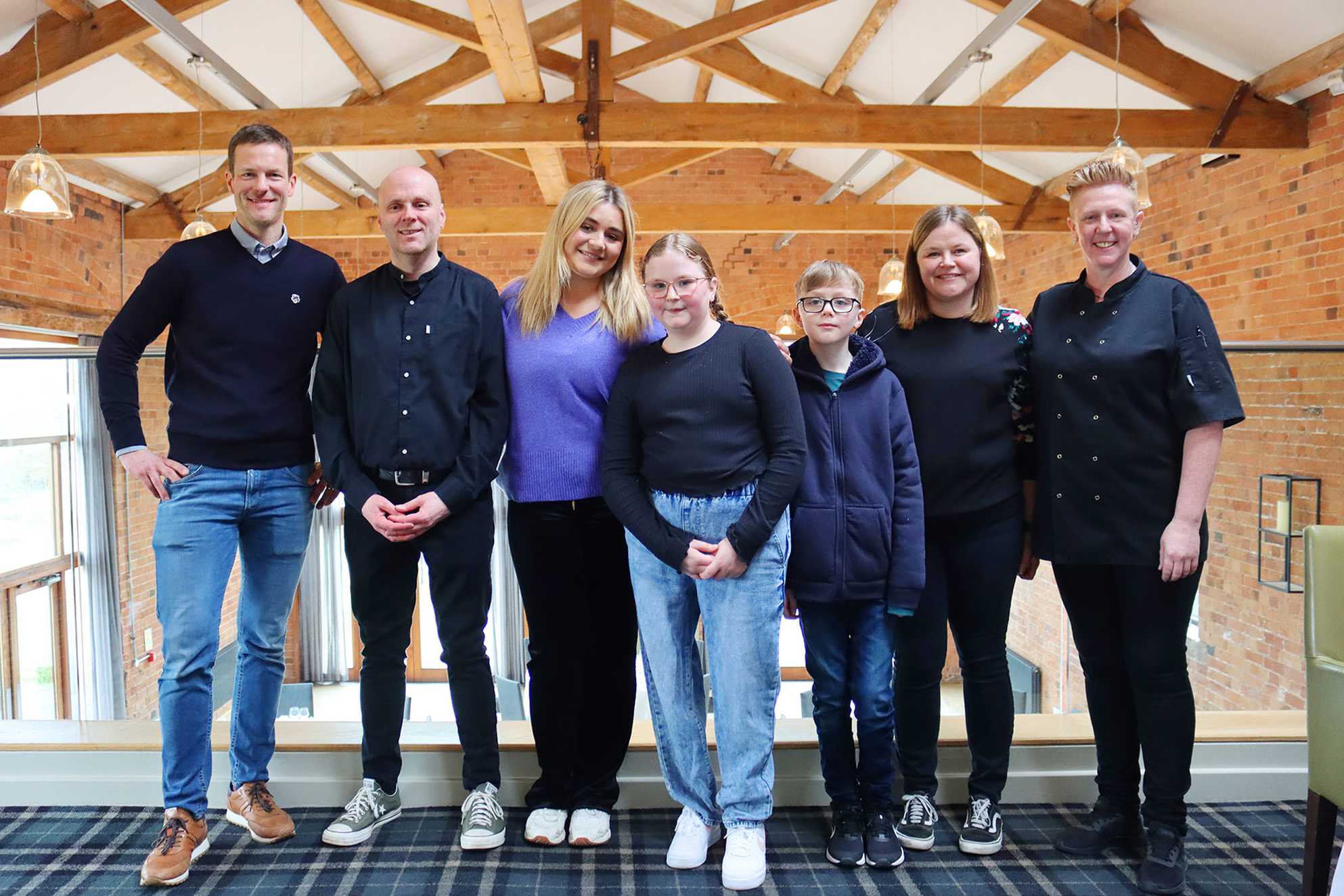 Read about other creative wishes we've granted that involve food and cooking.
More stories
If you like baking, why not hold your own Bake-A-Wish fundraiser in support of Make-A-Wish?
Get involved
Find out more about the positive impact a wish can have on a child and their family.
Read more
We rely on generous donations from people like you to grant wishes. Your donation will make wishes become a reality for critically ill children, supporting them where the need is greatest. Thank you.