Thank you for supporting Make-A-Wish UK
Thank you once again for purchasing one of Next's beautiful festive bouquets. Next kindly donate 10% of the net purchase price from every sale of these bouquets to help us grant transformational wishes for children with critical illnesses in the UK. Sadly many of the children we support have their Christmas stolen because of the realities of having a critical illness.
"A child's life shouldn't be about illness, hospitals and diagnosis - it should be about wonder, joy and hope."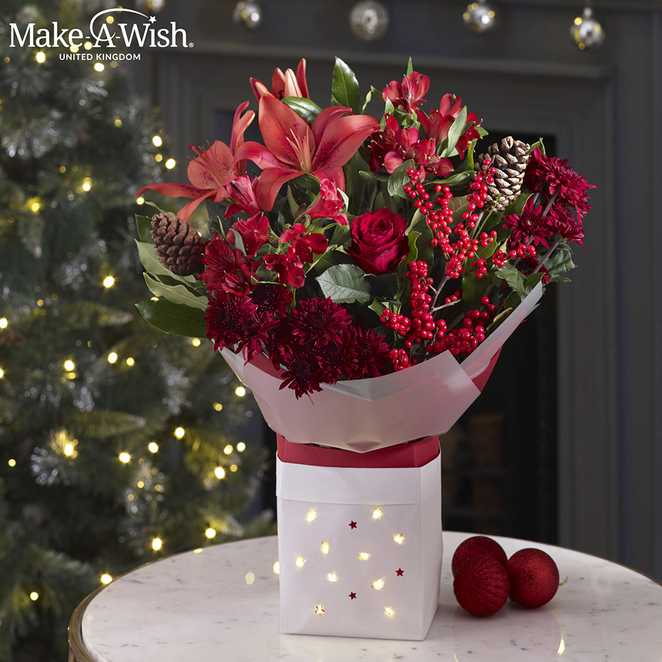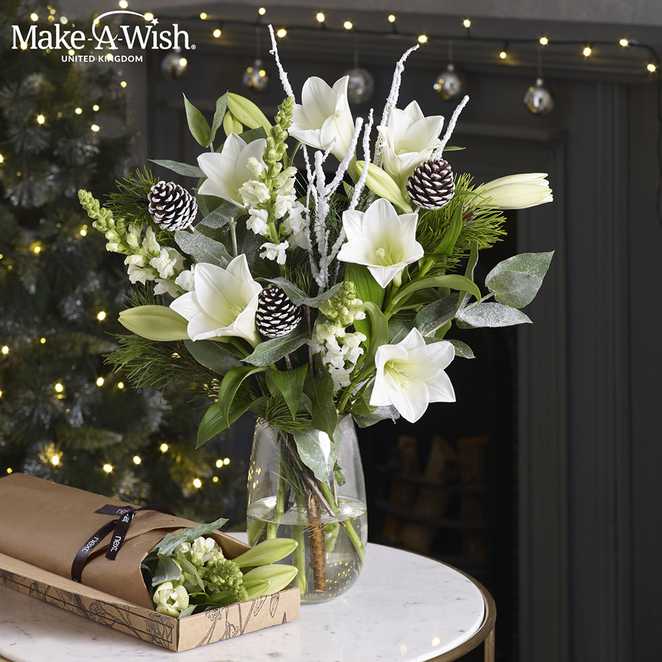 We know the power of our wishes. They have a huge impact on seriously ill children; from creating incredible memories, building confidence and bringing happiness, to providing respite from the daily struggles that come with a critical illness. Your support will help to grant the wish of a child who may otherwise have their childhood stolen by a condition over which they have no control.
Thank you.

Next have helped us grant wishes for the last nine years. We are so proud of our partnership and all the life changes wishes that they fund.
If you'd like to find out more about the incredible wishes we grant, sign up to receive regular updates below.
Find out more
Help us to ensure that no child misses out on Christmas again.
Get involved
Read about our inspirational wish children and how their wishes helped.
Read stories