Meet our unsung Wish Hero, Edmund
We'd like to give a hat-tip to chauffeur Edmund De Souza – one of our unsung Wish Heroes!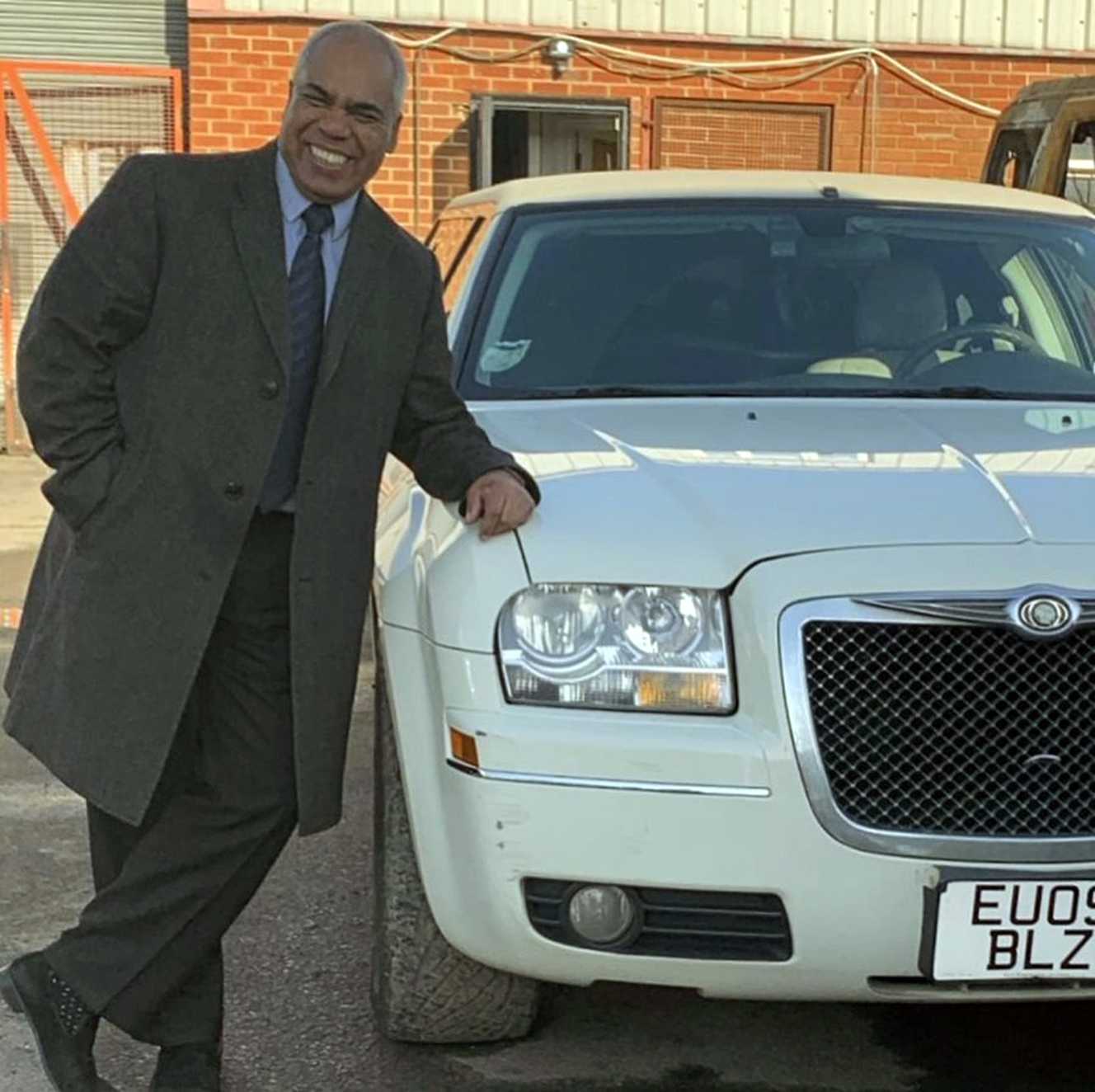 Edmund really goes the extra mile in his role at A1 Stretch Limos, one of the companies that our Wishgranters book to drive excited wish children and their families to and from their destination anywhere in the country.

He's super-reliable and renowned for getting to his rendezvous extra early (something he calls his bad habit) because he wants to do his very best and would never want to jeopardise the activities involved in a child's One True Wish by being delayed in heavy traffic.
Edmund, who has four children and six grandchildren, has been a chauffeur for 13 years and was involved in Felix's Electroman wish.

He also drove Rian on his wish to meet Tom Holland and took a very excited Holly on her wish to meet Ariana Grande to name but a few. If you're a fan of the BBC One soap Eastenders, you might also have spotted him in a couple of recent episodes when a stretch limousine was required for one of the storylines!
We called him when he was off duty to find out what motor-vates him to do what he does.
He told us: "I just love driving and honestly wouldn't want to do anything else. My colleagues tell me I was born to be a chauffeur. I go the extra mile for whomever I am driving. To me, everyone is a king, queen, prince or princess. I have so many feelings for my fellow human being that I just want to provide a service to the best of my ability. It's just my nature."
"When it's a child who's my passenger and you have children yourself, their smile means more to me than any money. I treat them as if they are my own children."
Here's just some of the feedback we've received from families who have crossed his path – or rather, got straight into the back seat of his vehicle!
"Holly was very nervously excited on the way to London, almost hardly believing it for herself! But, from the moment Edmund came into the hotel to meet us, she instantly transformed into the most relaxed, chilled VIP in London! He was absolutely fantastic with Holly (and us)! Probably one of the nicest, most pleasant people we have met and truly made us feel so privileged and important!"
"Please can you send our thanks to the Limo company and their wonderful driver Edmund? He was perfect for making us all feel at home and treated special, plus he managed to get the huge car around all the tight corners on the trip down memory lane tour! He told us that the Obamas, Elton John and Brad Pitt had all been in his car. We genuinely felt like he treated us the same!"
"The boys were super excited when they saw the huge limo arrive with the lovely driver Edmund."
"Edmund, our chauffer for the day, really went out of his way to make it a smooth day, he was so friendly and accommodating, he definitely realised how important the day was to Harvey."
"Everyone we met was amazing, a special thanks too to our driver Edmund, who is now George's BFF!"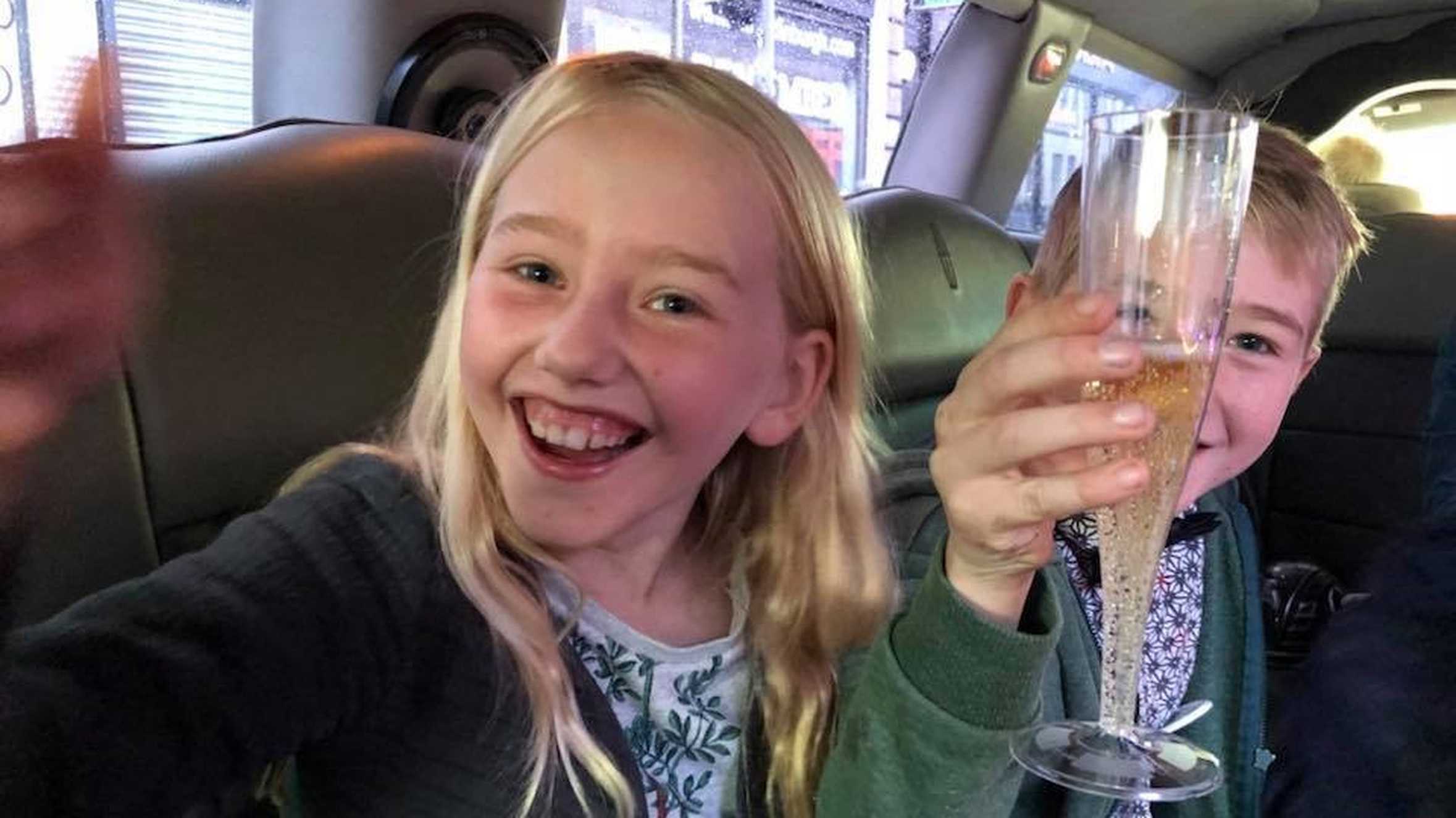 Natalie Hunt, Managing Director of the family-run business, said: "Edmund has been working for us for 12 years and is always very emotional after driving a wish family somewhere. He really makes an effort to get to know them. We all try to make the occasion special for Make-A-Wish children by providing champagne glasses with their names on them and things like that. We love to see pictures from their wishes on the charity's social media pages and 'like' them straight away!"
How can you become a Wish Hero?