Celebrating the weird, wacky and wonderful ways you fundraise!
Like many other charities, Make-A-Wish is indebted to its incredible fundraisers for the gargantuan efforts they go to, to help us grant wishes. We couldn't do it without our #WishHeroes
Some of them literally go the extra mile, by covering vast distances on foot, in the water or on wheels. Others give their imagination free rein to come up with ever more creative ways to grab people's attention – and entice them to part with their pennies too.
Here are some of the top FUNdraising activities that we've come across. Have you heard of any that are even quirkier? Let us know. And this April Fool's Day, look out for the deliberate red herring! Let us know on our social channels if you think you've spotted it!
Muckily moo-vellous!

Once upon a time, a farmer put gridlines on the land where his cows grazed. He asked members of the public to donate to guess which square on the grid the first cow pat of the day would land in. Then he let his herd back into the field and let nature take its course….! The person who had chosen the correct square got a share of the money donated.
Horseplay
Place your bets on whether this is genuine or totally made up! In the pre-Covid era, a bookmaker's asked punters to pay a pound to enter a ballot to name a racing horse in the 2:30 at Kempton Park. They had people queueing up to take part and raised hundreds of pounds for charity! The winning name? Lifra Pool!!
Wheelie wacky
Have we edited this image with a bit of software or did someone really cycle 200 miles on their daughter's bike to fundraise? How did the tyres fare as well as his knees?!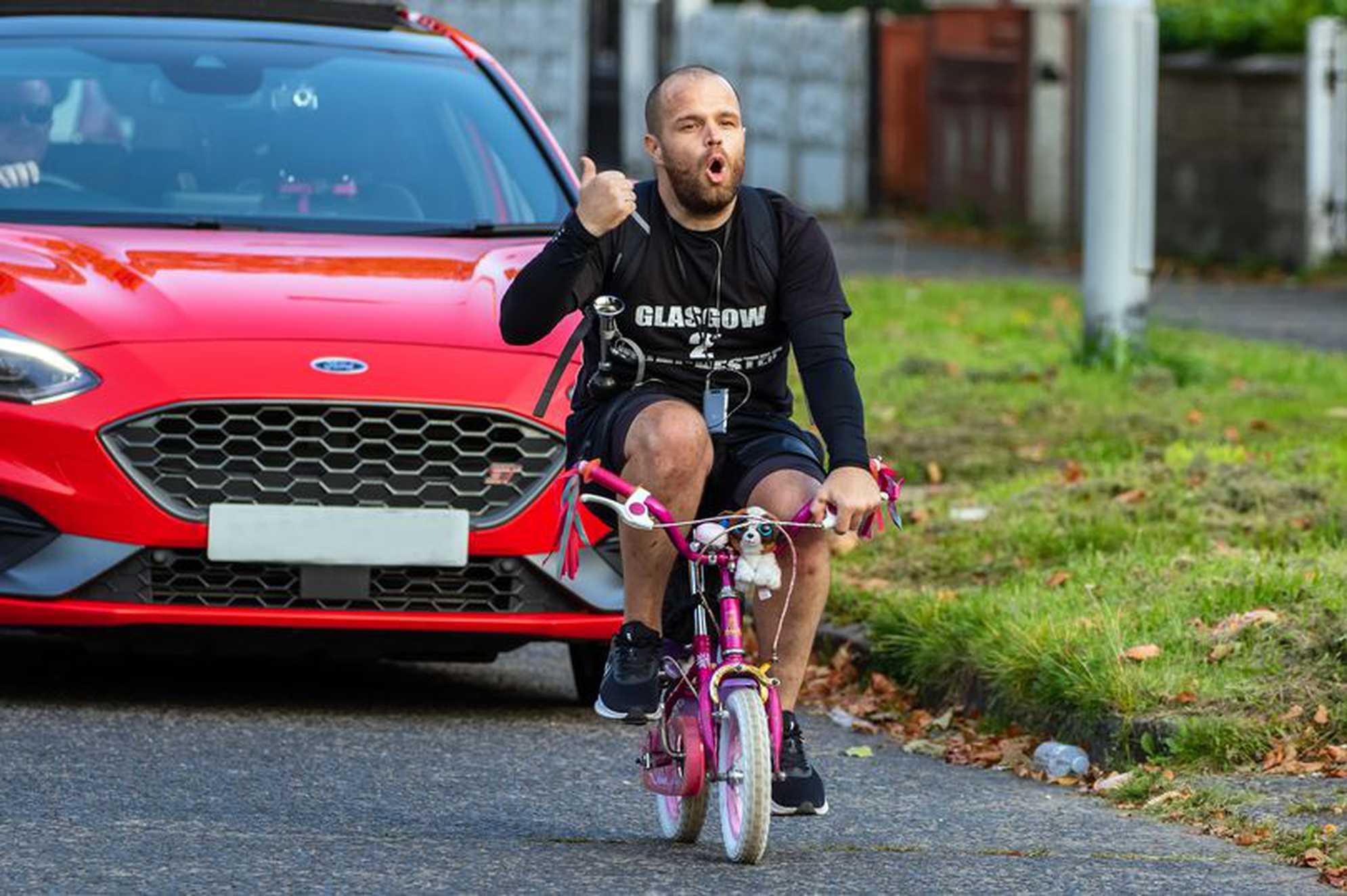 Or, did we invent the idea that a father and son rode on unicycles to raise money for Make-A-Wish? Here's the evidence:
Tongue twister

Saying the name of our charity is easy enough but try saying Make-A-Wish 10,000 times! That's what one of our younger fundraisers did in 2019 to raise money for children's wishes. Ibby set himself the challenge after struggling at school and deciding to take some positive steps to help others. We invited him to the premiere of a new Disney film to say thank you!
No pain no gain
A sponsored walk is one thing, but taking those steps over the dreaded coloured bricks from a child's LEGO set? Now that's a challenge! It's also something that the many wish families to whom we've granted LEGO-related wishes can relate. But it was apparently accomplished with plenty of 'ouch!' along the way.
I saw Santa...
Hoola-hooping on a paddle board for charity? Not sure this one is legit. But if you don't believe in Santa, maybe you won't get any prezzies this year…..
Fund and hair-raising
On the subject of 'seeing is believing', one postman's customers in Norwich had to do a double take when their letters, cards and parcels were delivered by someone who got increasingly hairy! Jonny Wilson decided to let his lockdown locks go wild – and didn't shave either. He raised enough money to pay for at least 100 very high-end haircuts! But, for us, that will pay for at least three critically ill children's much-needed, life-changing wishes.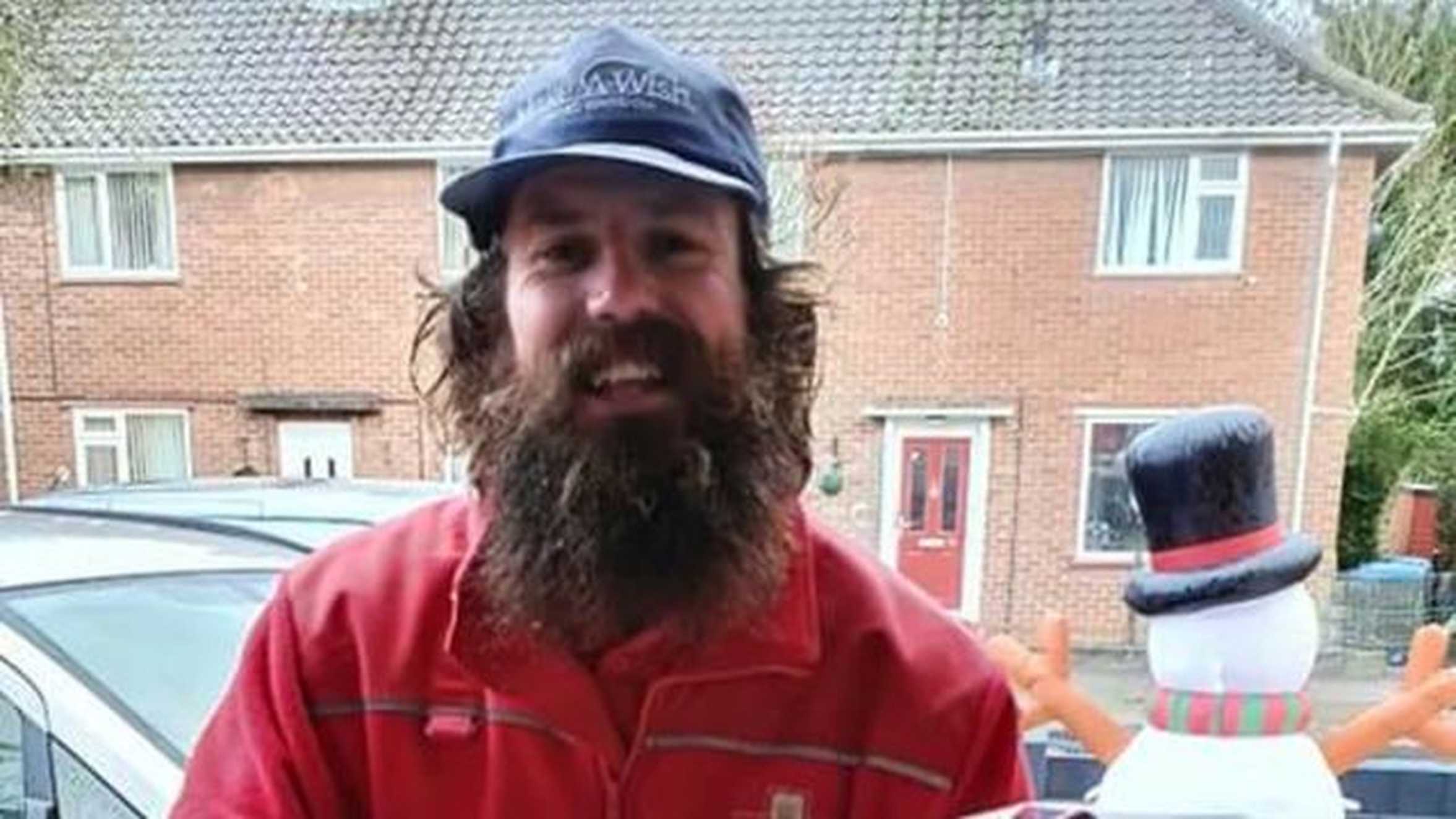 Batmobile bonanza

Talking of superheroes, it's not every day that our Supporter Engagement Team get an email from Batman! But recently, he's been in touch to discuss plans to fundraise for us by showing off his Batmobile at various car shows and events – once the country is a little more out of lockdown. You can find out whether or not this is true by checking out the Banger Rally Challenge in September.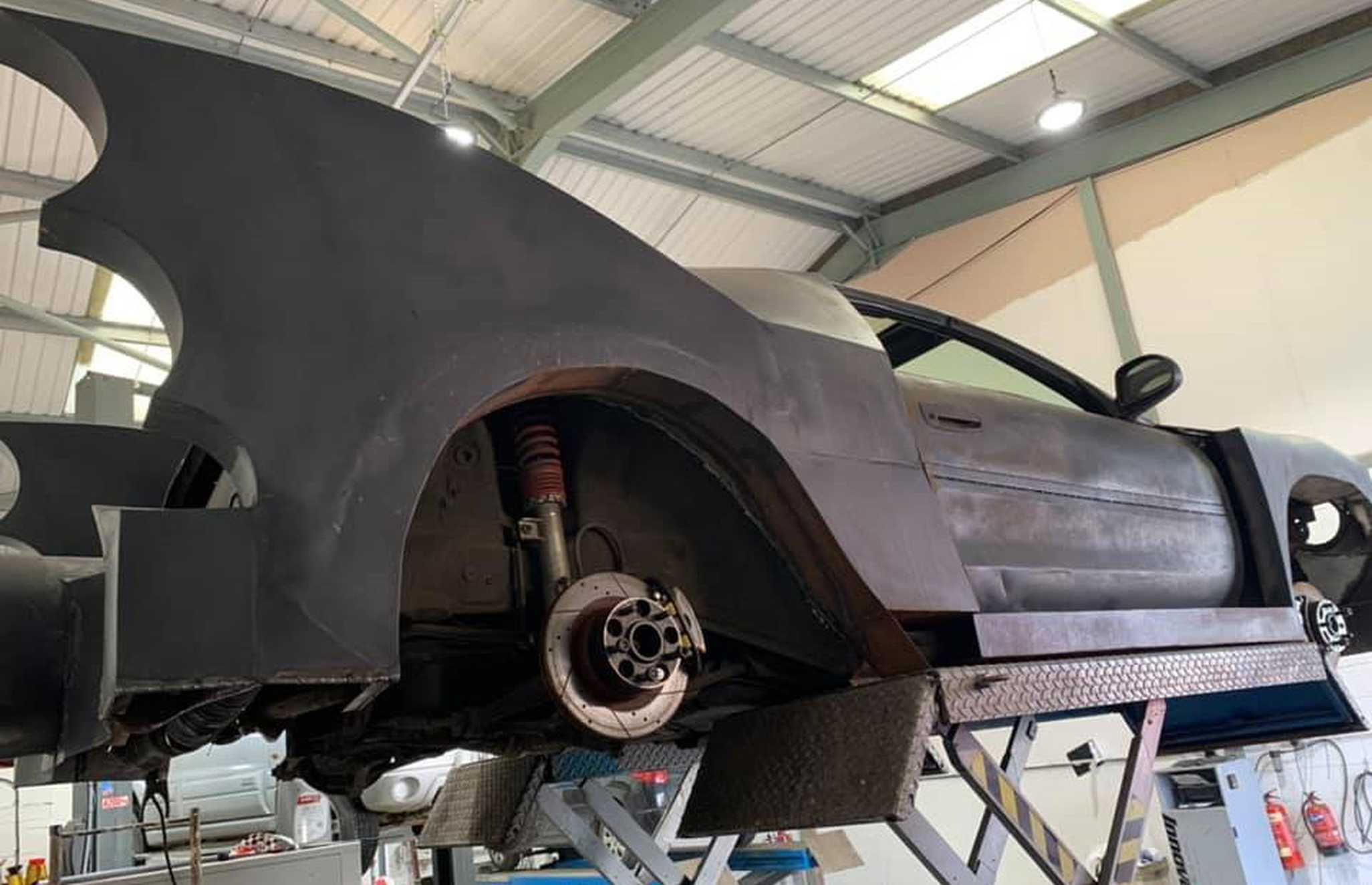 Game changer

Fundraising doesn't have to be tough. It can simply involve doing what you enjoy – whether that's baking, drawing, dancing or video gaming. Did you know you can fundraise for us simply by gaming? It's seriously fun – as CodeNamePizza discovered when he livestreamed to support our GameStars campaign in 2020, raising nearly £3,000 in the process. Make-A-Wish grants a whole range of gaming wishes – from having a gaming console and equipment to meeting a favourite streamer or developing a video game. For the young people we support, gaming is more than a hobby. It's a lifeline that enables them to engage with their friends despite shielding or isolating. It also provides an activity they can take part in on a level playing field compared to things like sports and physical games that they may not be able to participate in, in real life.
From bake sales to jumping out of a plane, if you want to help we have a fundraising challenge for you!
Get ideas
2020 was a year like no other! We take a moment to reflect on the positive things we've achieved.
Read more
Meet some of the children who have already had their wish granted by Make-A-Wish.
Wish stories