Wish mum, Alison, tells us all about her daughter, Poppy's wish to go to Disneyland.
"We have been very lucky to have had our first family trip abroad to Disneyland since Poppy's diagnosis and what a very special trip it was!
With Poppy's diagnosis has come new contacts and it was through one of these contacts, a specialist at the hospital, that it was suggested that Poppy could be eligible for a wish. We were sent paperwork and forms by the hospital, and after much soul searching and discussion we chose to apply to Make-A-Wish.
Once we knew Poppy was eligible for a wish, she received a very exciting booklet through the post to fill in to share with the charity about what she likes and what her wish would be.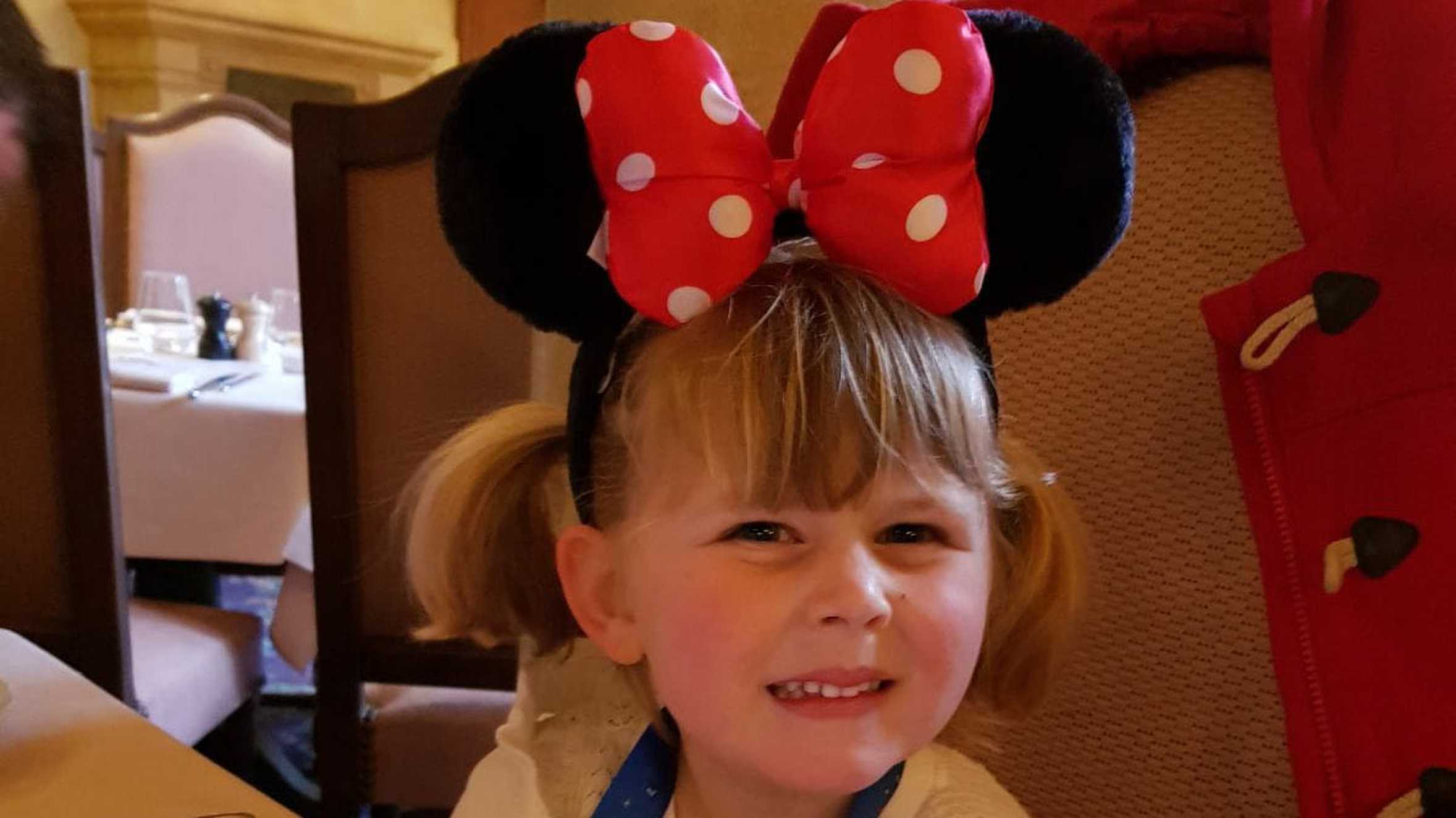 After lots of discussions Poppy decided she would really like to go on an aeroplane and would especially like to go and see Mickey Mouse and Elsa. So the girls set to work creating a wish. There were lots of drawing and colouring and of course stickers to stick!
Poppy's wish visit
A few weeks later Make-A-Wish came to visit Poppy at home. They chatted to her about what it was she would really like to do. She told them how she would really like to meet Mickey and Minnie and some princesses.
As grown-ups we had to do the practical bit and talk to them about her medical condition, anything she would need to travel abroad and things that would need to be organised. It was still hard to not feel excited though!
At the end of the meeting the lovely ladies told her that it really shouldn't be a problem for them to sort it out as long as the doctors said she was well enough to go! Wow!
That visit was August 2017, the process wasn't quick but it was thorough and we were kept in the loop all the time. Poppy needed medical clearance in order for the wish to take place and so we decided not to tell anyone what was happening, just in case. We didn't even mention it again to the girls!
Once we knew the hospital were happy that Poppy was stable enough to go on such a trip, plans could be made.
An exciting treasure hunt
On Sunday, the day before we were going, we set a treasure hunt up all around the house for the girls. There were Disney-related clues and Lucy and Poppy worked together to solve them.
When they solved the final clue they ended up back in the living room with two Build-A-Bears dressed as Cinderella and Anna holding signs to tell them what was happening! To say they were excited was an understatement!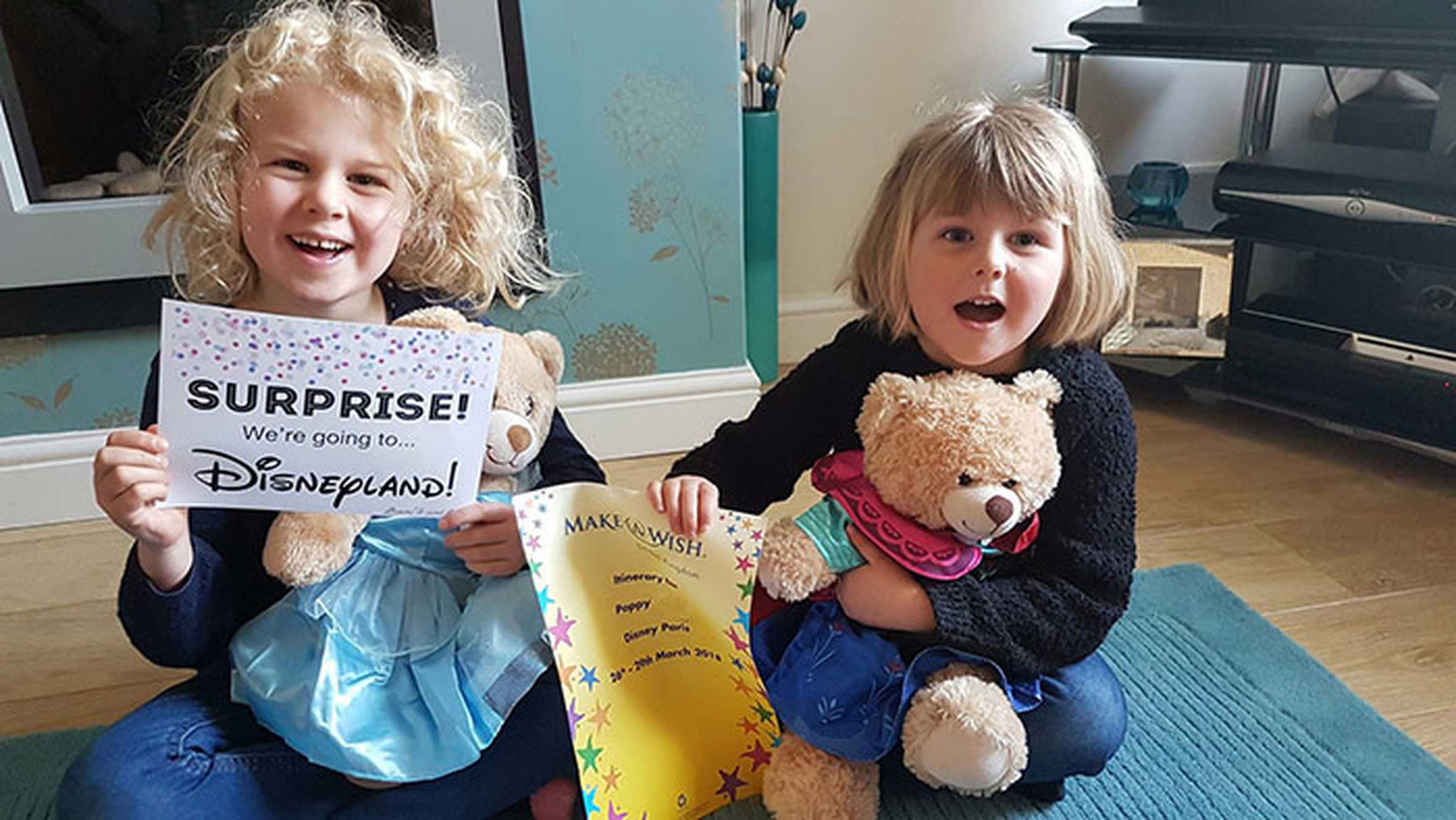 Monday 26th March soon came around. We got up super early, got sorted and were off to Birmingham airport, excited but with apprehension. We were armed with food and supplies for Poppy and multiple hospital letters to get medication through security. We had no idea what to expect!
Make-A-Wish had sorted absolutely everything for us. When we arrived at the airport we were met by someone to park our car, so a few minutes later we were in the terminal building and a few minutes after that we were all checked in!
Arriving at Disneyland
When we first saw the hotel in Paris we were blown away. It was huge!
We checked in, left our bags and collected our park tickets. At this time Poppy was given a 'Genie Pass'. These are very special and I think the whole time we were at Disneyland we only saw 2 others.
This pass is part of the Disney Wish Program and meant that Poppy (and us) could head straight to the front of the queues in the park – something which came as a complete surprise! We had no idea she was going to get that!
We were then off to enjoy some Disneyland magic!
Every time we queued up and the pass was spotted, or flashed by Poppy, we were ushered to the front of the queue and received a lot of additional interaction from Cast Members. They also made a fuss of Lucy too which was nice.
That first day the girls were excited and amazed. They walked around the Park, enjoyed meeting characters, went on numerous rides and watched the parade, never moaning once about how far they walked or about being tired.
The next day the girls had a very special lunch date. We were off to lunch with the princesses!
The experience was magical. We managed to sort Poppy her lunch but to be honest she wasn't there for the food! They met Cinderella, Snow White, Ariel and Rapunzel. Two VERY happy girls and two very happy parents watching little faces light up with excitement.
Later that day, it was time for the illuminations. We knew we needed to be there in plenty of time to get a good spot and buy the popcorn the girls had been promised.
It was in the queue for the popcorn that Alan spotted a roped off section - turns out that with her Genie Pass, Poppy could go in there. We were right in front of the castle!
"The girls were mesmerised, as were we. They loved the lights, the fireworks, the music, in fact the whole show. They were tired but walked back to the hotel absolutely buzzing about their amazing day."
Watching their faces light up
Wednesday bought with it dreadful weather but neither girl moaned even when they were wet and soggy and it was cold! Our final treat was lunch at the Disneyland Hotel in their Inventions restaurant which is a buffet lunch with the Disney characters.
"As parents, watching their faces light up, seeing massive smiles on their faces and their eyes wide with excitement will stay with us forever. We have made some very, very special memories. Walking back to the hotel, I asked Poppy what the favourite part of her trip had been, expecting meeting the characters, going on the Dumbo ride but no. Poppy said that her favourite bit had been 'someone choosing her to have her pass and bringing her here!' For her to think like that and to feel that way properly choked us up and those words will stay with me forever."
Memories to last a lifetime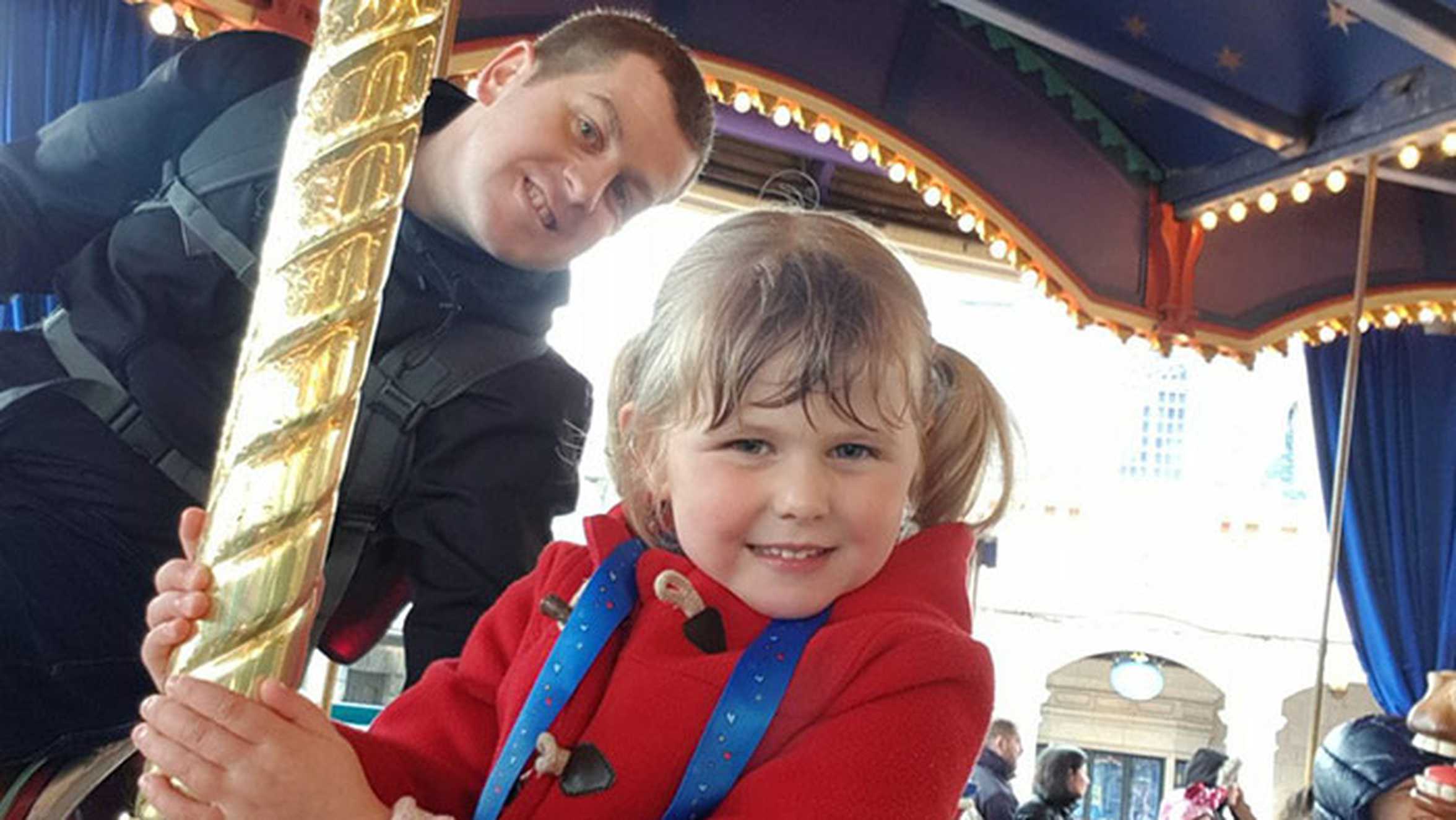 "The trip was amazing. Disneyland is magical, but for us this trip meant so much more. It was precious family time. It was time to make memories to last a lifetime. Yes, we had to think about food and meds but a lot of the stress had been taken away by someone else arranging it. We owe Make-A-Wish and are eternally grateful to them for giving our family this opportunity. We know that no other trip will be as special – we had an experience that money just cannot buy and will do all we can to promote the work the charity does. Now it's time to save up for the next family trip abroad, now we've proven we can do it!""