Meet Regional Fundraising Manager, Grace
"My name is Grace and I joined Make-A-Wish in January 2019 before becoming the Regional Fundraising Manager for Northern England, which includes the North West, North East and Yorkshire.
I'm from Preston in Lancashire, and despite moving around a lot for the last couple of years, I am very glad to be back! This role was a great opportunity for me to return to my roots and fundraise for an amazing charity in my own community.
My role is all-encompassing. The primary job is to enable the organisation to grant as many wishes as possible. To do this, I ensure that we are raising as much money as possible here in Northern England, and that we have volunteers available to represent us and our wish families.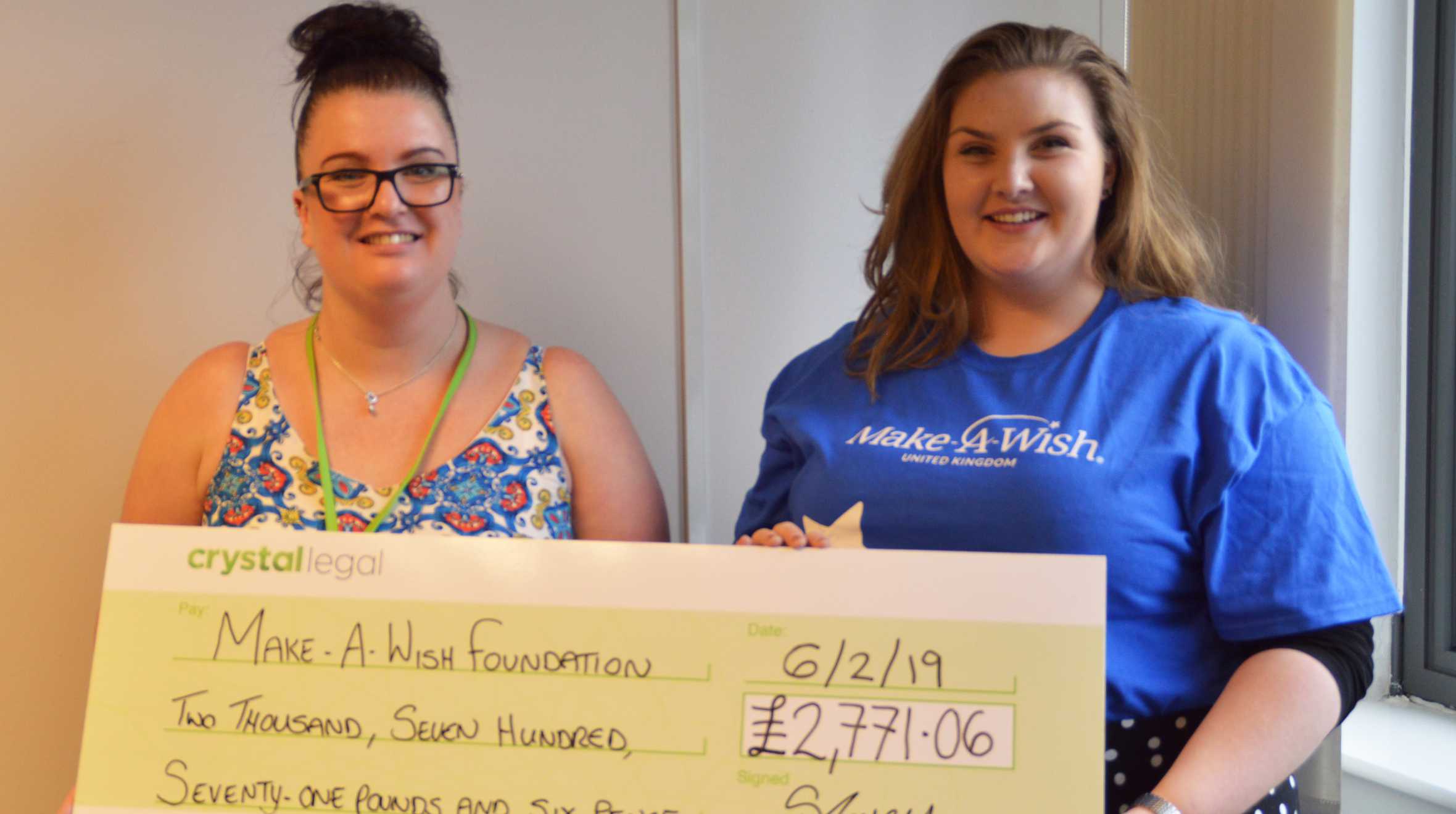 When I was younger, I always wanted to be a police officer. Me and my Dad always used to watch Midsummer Murders, and I was adamant that I was going to join the police force and be a detective. In my spare time I love to bake and, I'm a strange one, I love driving. I'm not into cars as such, but there's nothing better than getting in the car and going for a 'tootle' round. That's why this role, which involves a lot of travel, suits me so well!
My One True Wish would be to meet James Cordon and watch a live show of League of their Own. Best show on TV!
One of the best things about my job is meeting so many motivated and committed individuals, all working towards what we do. Considering we get no government funding and rely on volunteers for a lot of what we do, our wishes have an incredible impact on the seriously ill children we support as well as their families.
"My favourite memory from my time here has been when I attended the Winter Ball in 2018. Seeing how a group of people can come together, have a great time and also be so generous was incredible. The emotion in the room and the fantastic positivity towards the wishes we grant was truly special."
If you're thinking about fundraising in your area, what I always say to my fundraisers is the worst someone can say is 'no'. That could happen, so is 'no' really that bad? Remembering this takes out the fear out of asking – which is one of the scarier parts of fundraising – and it also puts the rejection into perspective. The worst they can do is say no."

You can meet your Regional Fundraising Manager for your area by clicking here.