Make-A-Wish Ball raises over £300,000 for critically ill children
350 guests gathered at Old Billingsgate on Saturday 26th November for a glamorous and emotional evening, raising vital funds to help grant life-changing wishes. Hosted by Stephen Mulhern and featuring performances from Bananarama, THE LION KING and House Gospel Choir, the Ball raised a whopping £308,000 - enough to help make a wish come true for more than 100 critically ill children across the UK.
Celebrations were kicked off by a stunning performance from the West End cast of THE LION KING, before ITV presenter and long-time Make-A-Wish supporter Stephen Mulhern took to the stage for a warm welcome.
Guests were reminded of the importance of their donations with a special video telling Ellie's story. Ellie was diagnosed with Hodgkin lymphoma aged 14, and wished for a 'Christmas winter wonderland at home' in 2021. Just a few weeks after her wish came true, Ellie sadly died in January this year. Ellie's Mum, Maria, was in attendance.

"It was incredibly emotional. I'm honoured that Make-A-Wish chose Ellie's story to highlight the importance of a wish, because it really made such a difference to her – to all of us – in those last weeks of her life."
With not a dry eye in the house, Stephen Mulhern emotionally appealed to the audience to dig deep as Bargain Hunt's Thomas Forrester took to the stage and the live auction began.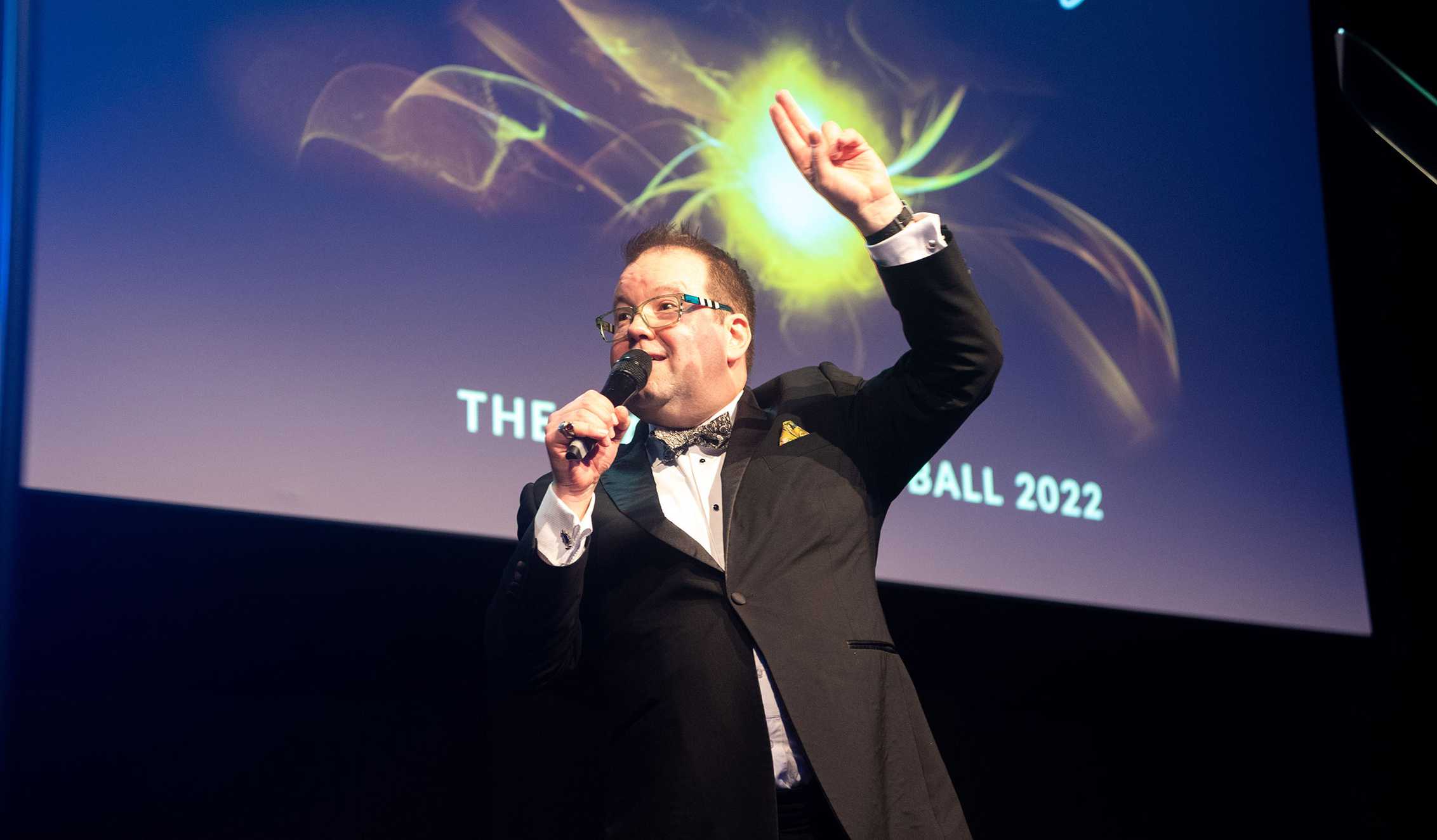 With over 80 lots on offer, the bidding frenzy began! Star of Ru Paul's Drag Race Elektra Fence was in attendance and joined Forrester to auction an exclusive Drag Con experience. Successive lots included a coaching session with Lioness England champion and Make-A-Wish Ambassador Millie Bright, which went for £9,000 after an emotional video appeal from Millie herself.

Millie, 29, said: 'Over 60,000 children in the UK are living with a critical illness right now, with their lives completely dominated by hospital appointments, treatments, and uncertainty about the future. The power of a wish can bring light and joy when it is needed most, so it's a huge honour to support Make-A-Wish UK.'
Legend of stage and screen Dame Maureen Lipman DBE then stood up from her seat to offer a behind-the-scenes trip to the set of Coronation Street, which sold for £5,000 after a lively bidding war.
Mark Jones then took to the stage to tell the audience about his son Joe's wish. Joe spent a significant portion of his childhood in hospital suffering from severe Crohn's disease, and Mark credits his wish to 'meet the Sidemen' with giving him his son back.
'Make-A-Wish was the invisible doctor in the room, urging him to get better,' said Mark, 47.
In an emotional surprise, 13-year-old Joe then joined his Dad on stage and was greeted to a standing ovation from the audience. Joe asked guests for 'a second wish' - a minutes silence in honour of all the critically ill children who have passed away without having their wish come true.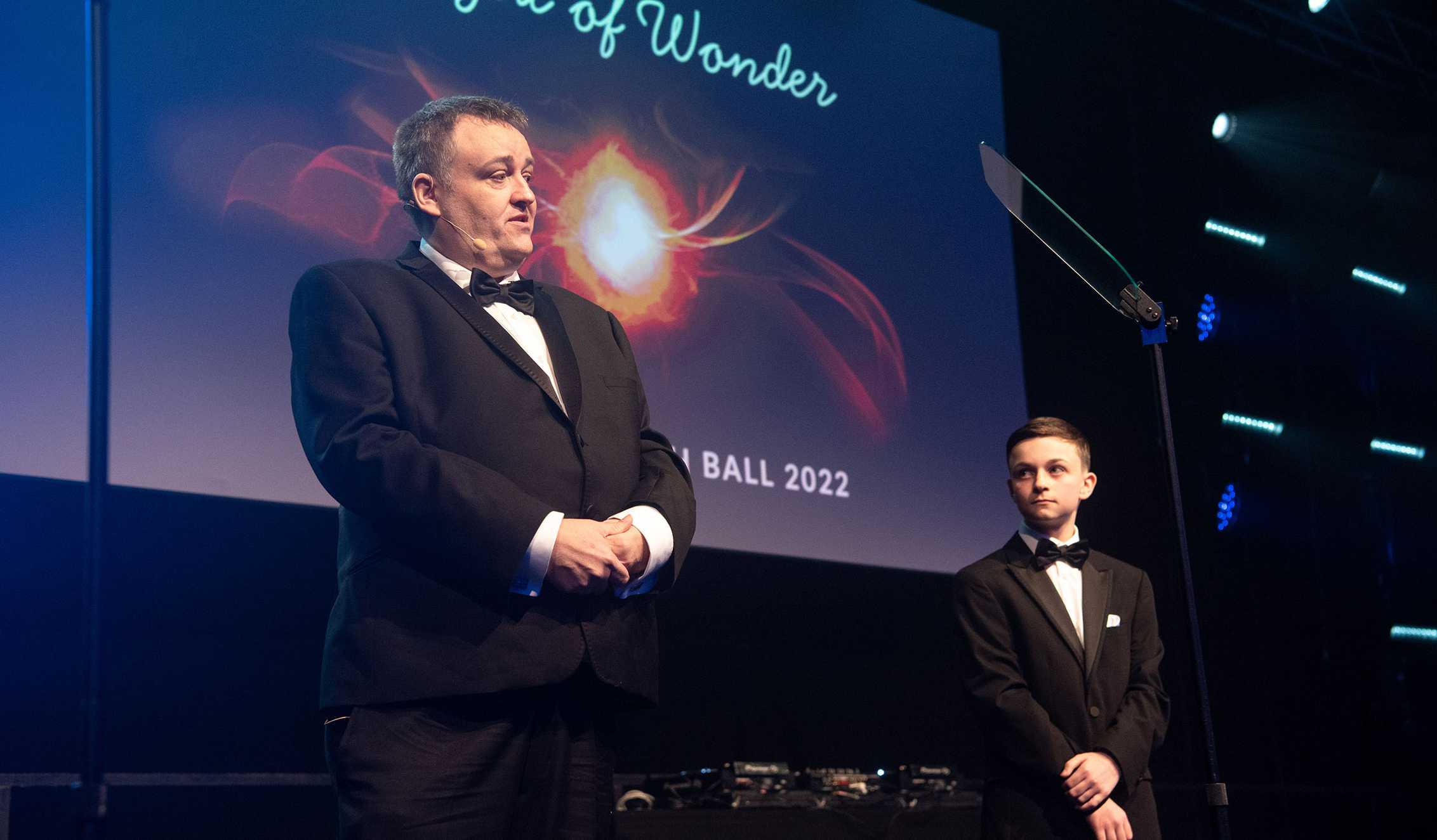 "It was extremely moving to hear from Mark and Joe about the awful reality of life with a critical illness, and to reflect on the thousands of children who will have sadly died without having a wish come true. As Mark said, a wish has the power to revive a childhood that has been stolen by critical illness – bringing light and joy back to families when they need it most."
The party began as the auction came to an end, with House Gospel Choir encouraging everyone up from their seats in a rousing performance. The evening was headlined by Bananarama, who treated guests to a set full of hits.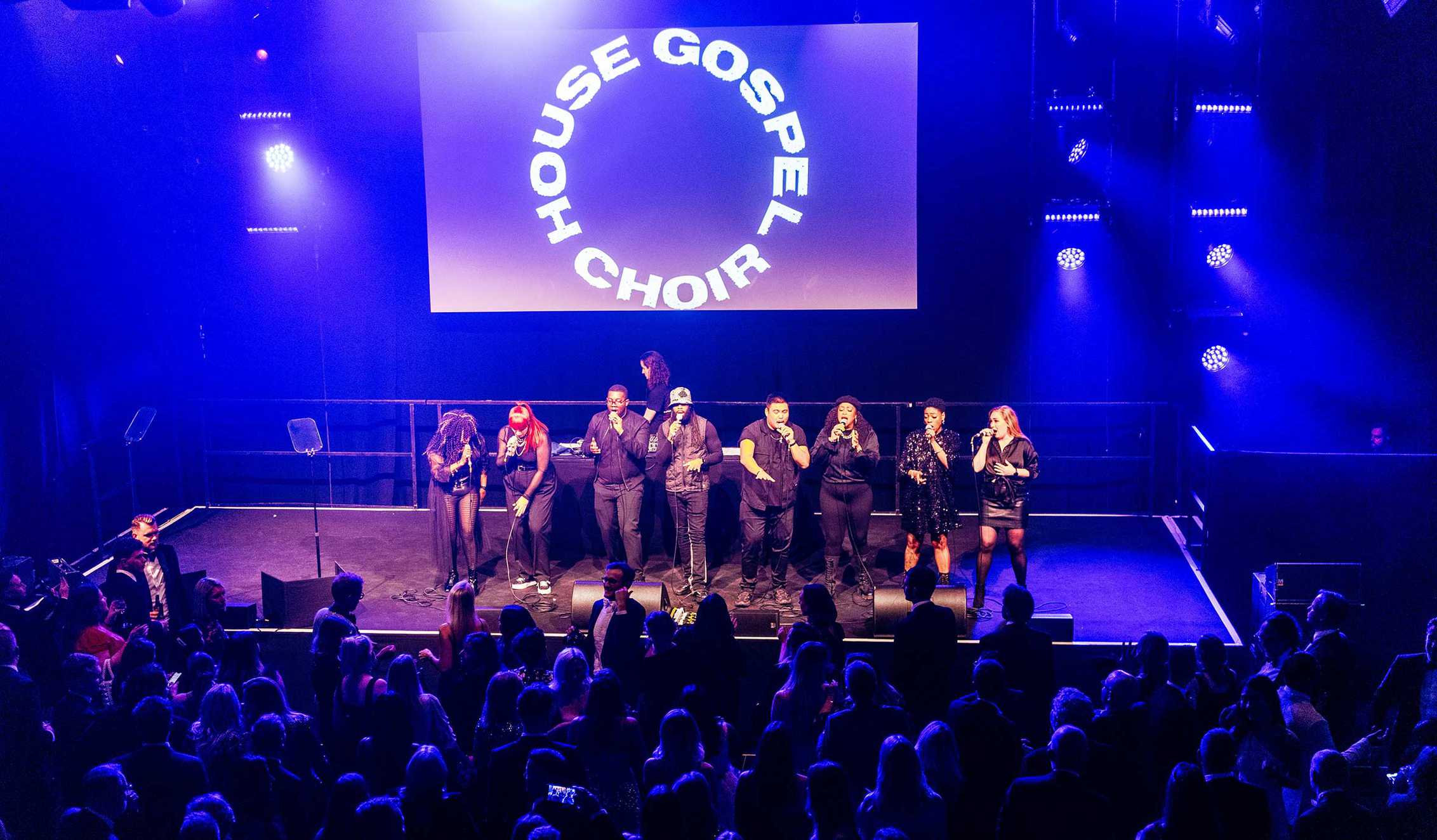 'The 2021 Ball raised £250,000, and we're absolutely delighted to have smashed that target this year with a final total of £308,000,' said Jason Suckley. 'We know that times are hard for everyone, but this money will make a profound difference to so many families across the UK for whom times are much harder than most. Thank you so much to everyone who joined us on the night and dug deep to help grant magical wishes for critically ill children.'

We'd like to say a special thanks to our key suppliers and sponsors: 2CL Communications, Bloom Bakers, EMMA Live, Create, IM Marketing, Old Billingsgate, REFY beauty, Revo Sports Management, SHRINE, SHB Real Estate, Ultimate Experience, Unusual Expo, Pandora, Dash Water, Cheesies, NEOM, Cowshed, & Love Corn.
Find out more about our special events, from art auctions to exclusive social gatherings set against stunning backdrops.
Special events
Visit our events calendar to find more information on upcoming Make-A-Wish special events, galas and fundraisers.
Find events
If you're interested in organising an event, or supporting an existing one, we'd love to hear from you.
Get in touch