Lizelle raises money for Rebekah's wish to own a special buggy!
Lizelle is one of our amazing supporters, who has raised £4,700 to go towards Rebekah's wish to own a special buggy!
She ran the London Marathon for Make-A-Wish in April this year, and after raising an incredible £1,100, decided she wanted to continue fundraising even more!
She heard about the story of wish child Rebekah, who's living with a rare chromosome disorder which affects her movement.
Rebekah's wish is to own a special buggy so she can get out and about on the working farm she lives on with her family.
Lizelle was so moved by Rebekah's story, she decided to hold an Irish Night event in a village hall, complete with entertainment and an auction, to "thank those that had already donated, raise some more funds and to have some fun!"
Lizelle wrote us a lovely letter to tell us about her fundraising event for Rebekah's wish;
"Hi
I ran the London Marathon to raise money for your amazing charity. I picked up an injury over 2 months ago, but I was still determined to run the marathon. Anyway, I finished it and then decided to host a fundraiser.
My husband kindly told the 110 people that attended about your charity (I get stage fright when talking in front of people). He told them about Rebekah's wish to be outdoors with her family. The response was unbelievable.
We live a rural area so we can relate. I raised £3,100 altogether on the night. A lot of people said to us afterwards (when we told them how much we've raised) that this will make a big difference to Rebekah and that she can nearly afford the buggy she needs.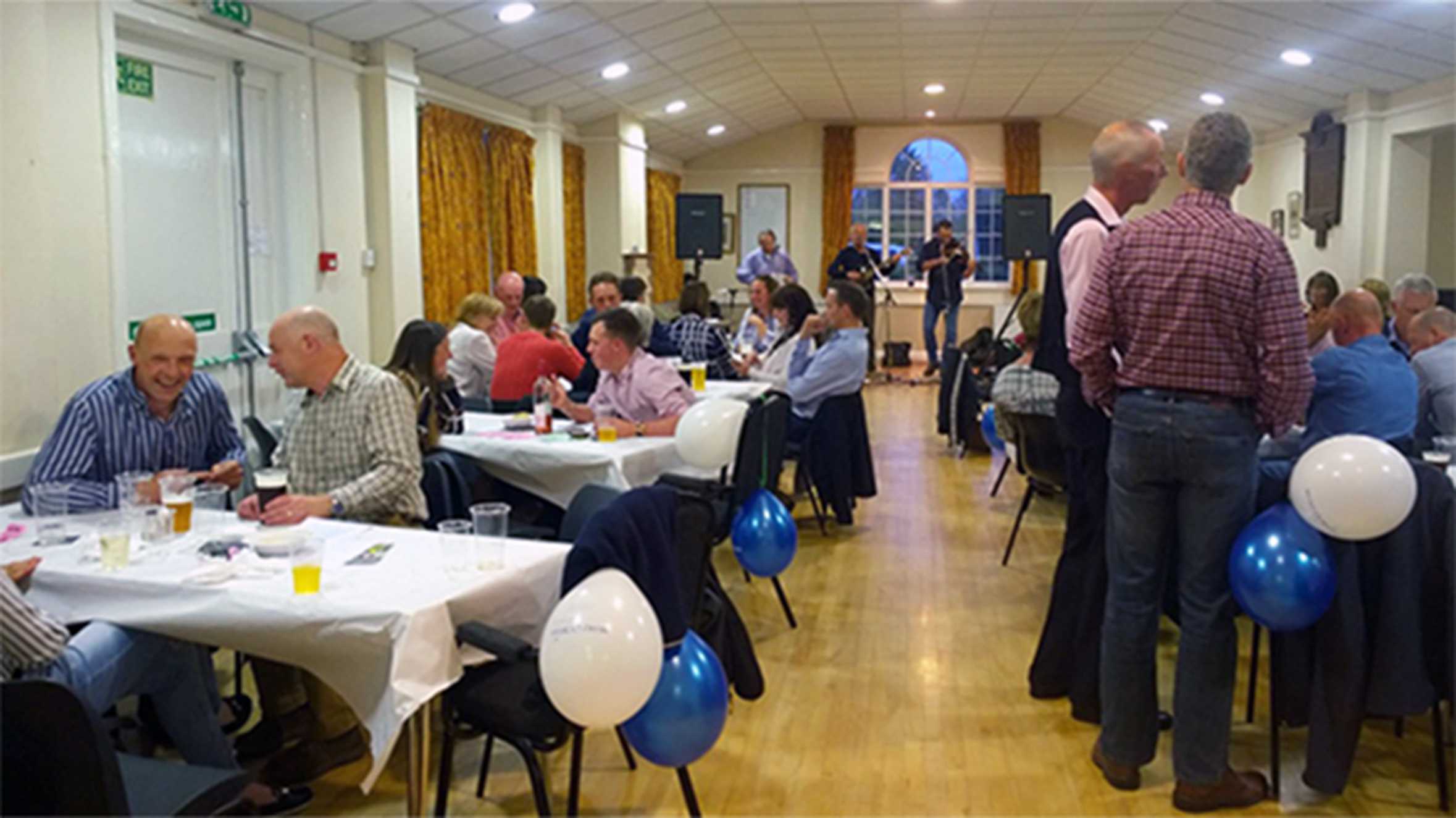 In total, I would've raised around £4,500 including my JustGiving page. Could the money I raised please go to Rebekah? I would also love if you could keep me posted so I can let our community know how she is getting on and publish something in our local paper.
I really hope and wish that the money I raised will help her. I am actually begging you. I love the outdoors and to imagine what she's going through – I just want her wish to come true.
With tears in my eyes I'm writing this. Even if it means hosting another event to help her reach her target."
We'd like to say a huge thank you to Lizelle for her amazing fundraising efforts to help make Rebekah's wish come true!