Give as you shop this Christmas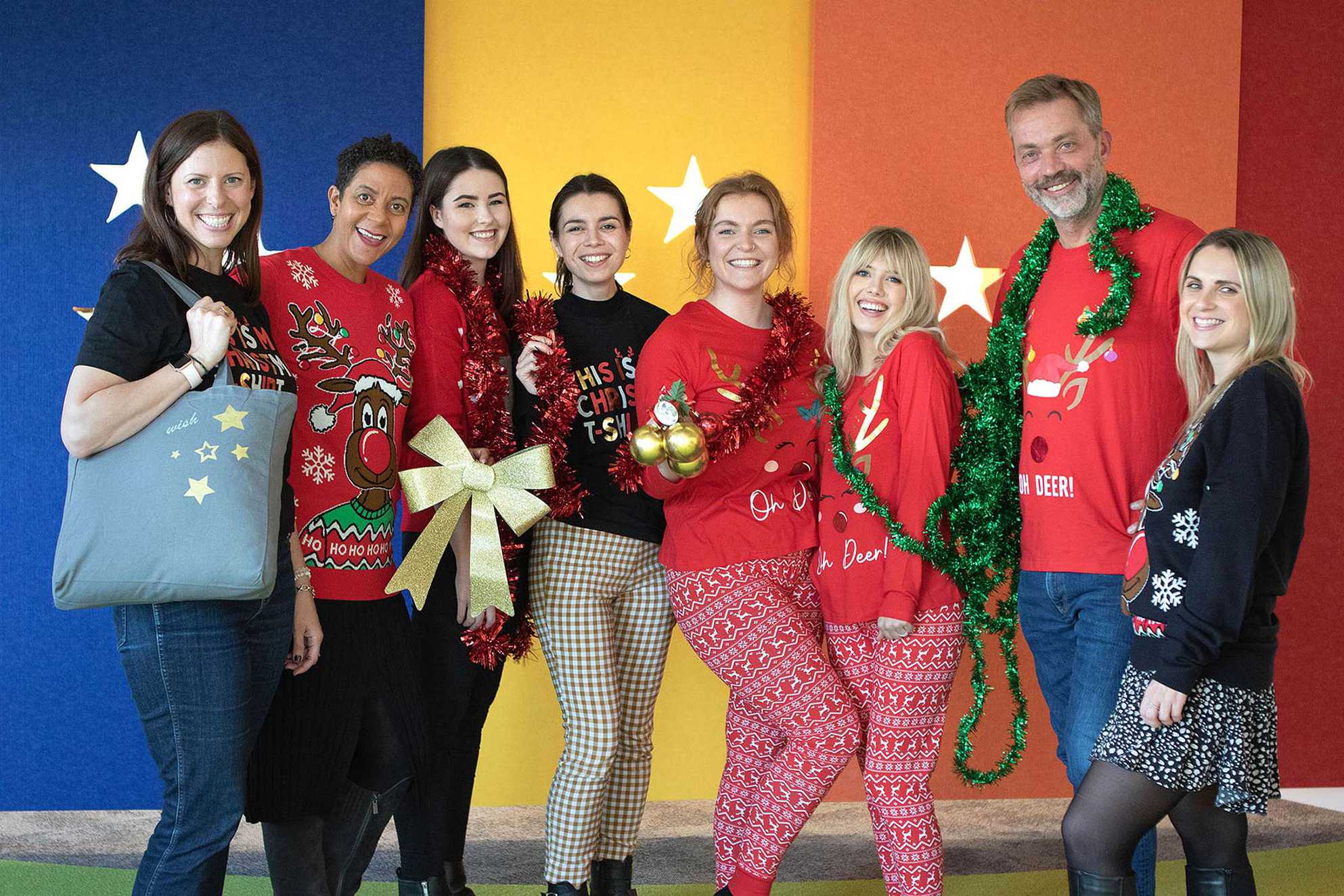 To celebrate our Peacocks partnership, we've launched a range of wonderful Christmas themed clothing products to help you get into the festive spirit. If you're on the lookout for the perfect super cute, knitted jumper to wear throughout the festive period, we have it covered! The range includes fun and fabulous jumpers, for men, women, and children from ages 0-3 months to 14 years.
Our women's jumpers feature a sparkly sequin reindeer face design – perfect for Christmas parties and events. For men we have the perfect jumper for Christmas festivities available in red and navy. Featuring a fun Rudolph graphic with Christmas lights on its antlers! You can get your children ready with a fun reindeer jumper too! These cosy knitted jumpers have a festive Rudolph design with decorative 3D pompoms on the antlers. We have something for the entire family. Including an adorable jumper for babies from 0-3 months up to 18-24 months. If novelty jumpers aren't for you, the collection also includes funny 'This is my Christmas T-Shirt' t-shirts for men and boys.
And, if you fancy matching with the rest of your clan this Christmas, available within the collection is a comfy nightwear family pack of matching reindeer PJ's. These cute essentials are perfect for cosy weekends in front of your favourite Christmas film. So why not jazz up your wardrobe with the Peacocks festive clothing range. Whether it's a jumper, t-shirt or PJ's, we have something for you and the whole family. Product prices range from £5 to £22. 15% of the retail price from each product sold will be donated to Make-A-Wish.
So why not buy your product from a Peacocks store or shop online by visiting this link.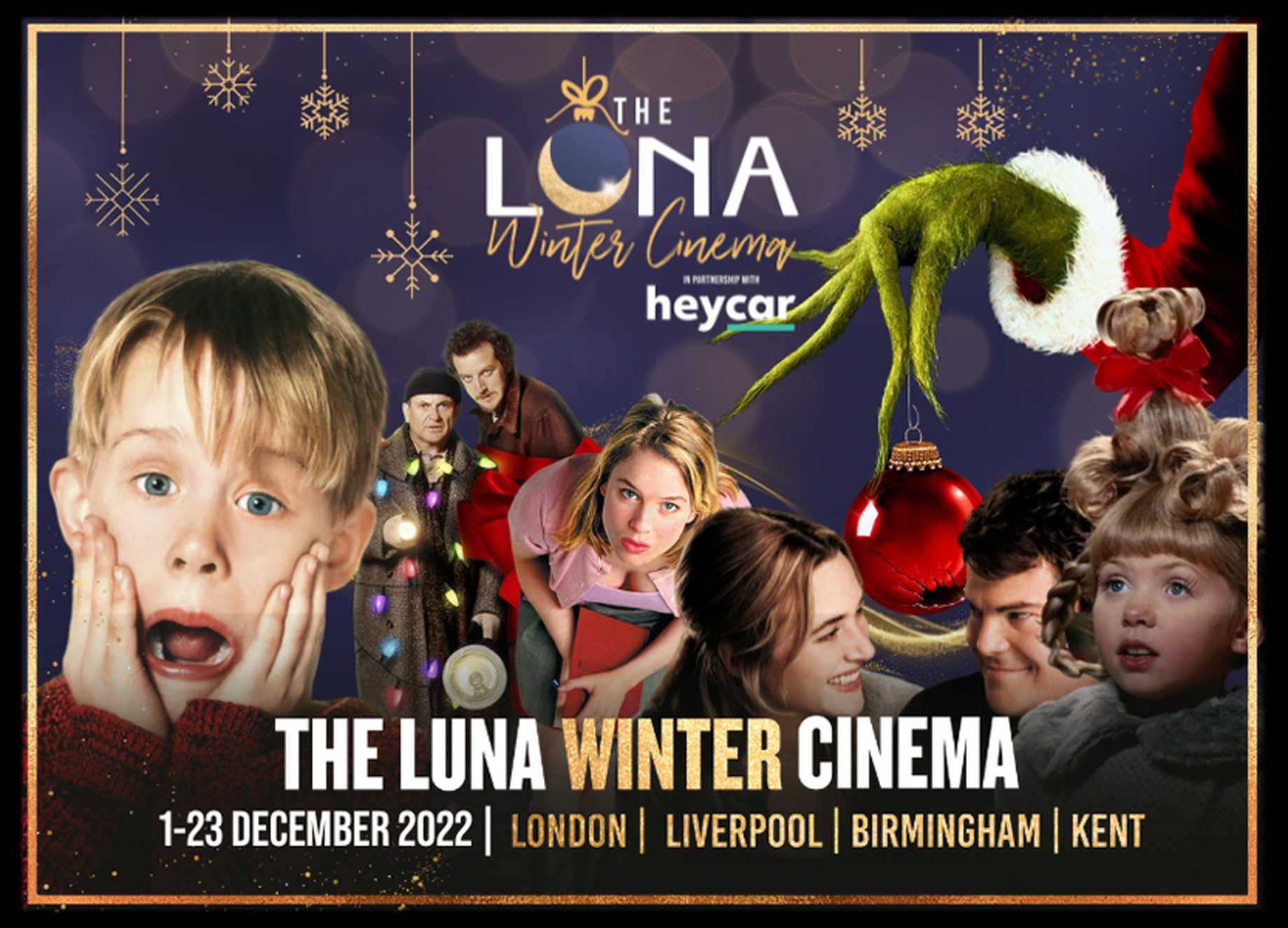 The Luna Winter Cinema season is back, and we're thrilled they'll be adopting us as their preferred charity partner. Thursday 1st to Thursday 23rd December are the dates to plan your cinema trip, so why not put on your favourite festive jumper and hat! This year The Luna Winter Cinema will be sprinkling festive stardust over four incredible locations; Kensington Palace, London and St George's Hall for their classic indoor cinema, the NEC, Birmingham and Bluewater in Kent for the return of their triumphant Drive-In experience.

So, whether you want to sit back and enjoy your favourite Christmas classic in a magical winter setting, complete with giant Christmas trees and falling snow, or cosy up in your car under the twinkling lights, The Luna Winter Cinema makes for the perfect place to sit back and re-watch a festive favourite on the big screen. They've got just about every heart-warming, chestnut-roasting cheesy Christmas classic there is from Elf, to Home Alone 2, Love Actually and many, many more.

Pott is the original candle refill company: one Pott, many refills! Their Potts are handmade by local artisans across the UK and are made to last a lifetime as they can be refilled over and over again.
The Pott for Change initiative is to help support a charity and to lead by example, showing that they are proud of their 'odd' stock. They make use of Potts that have been made but do not fit their refills, by creating pre-poured (not refillable) candles that are sold as part of this initiative with profits going to charity. This Christmas, we're proud to be collaborating with Pott Candles on their 'Change' candles. £10 per candle sold will be donated to Make-A-Wish UK.
Sizzling Pubs have chosen Make-A-Wish UK as their charity partner. Over 200 pubs across the UK have been fundraising for us through a range of activities.
Find your nearest Sizzling Pub and book your festive meal today. We recommend trying the Eton Mess- it's delicious! 25p per sale of Eton Mess dessert will be donated to Make-A-Wish UK.
Disney is once again supporting us through its holiday campaign 'From our family to Yours'. If you're buying Christmas presents on shopDisney, why not consider buying a Gift A Wish at checkout? Disney will match all qualifying donations up to $100,000. Since the launch of 'From Our Family To Yours' in 2020, Disney will have committed support worth more than USD $4 million to Make-A-Wish and its network of affiliates around the world.
Save money at thousands of your favourite retailers with Savoo's voucher codes and deals. Every time you use a deal, they donate to charity for free! This year, Make-A-Wish UK will be the chosen charity for Monday 19th-Sunday 25th December 2022 so make sure to purchase your Christmas goodies this week in the run up to Christmas! 10% of Savoo's revenue across the week of Monday 19th-Sunday 25th December 2022.