On Tuesday 18th February, YouTuber Syndicate - also known as Tom Cassell - supported us in launching our new fundraising initiative, GameStars, at the Science and Industry Museum in Manchester.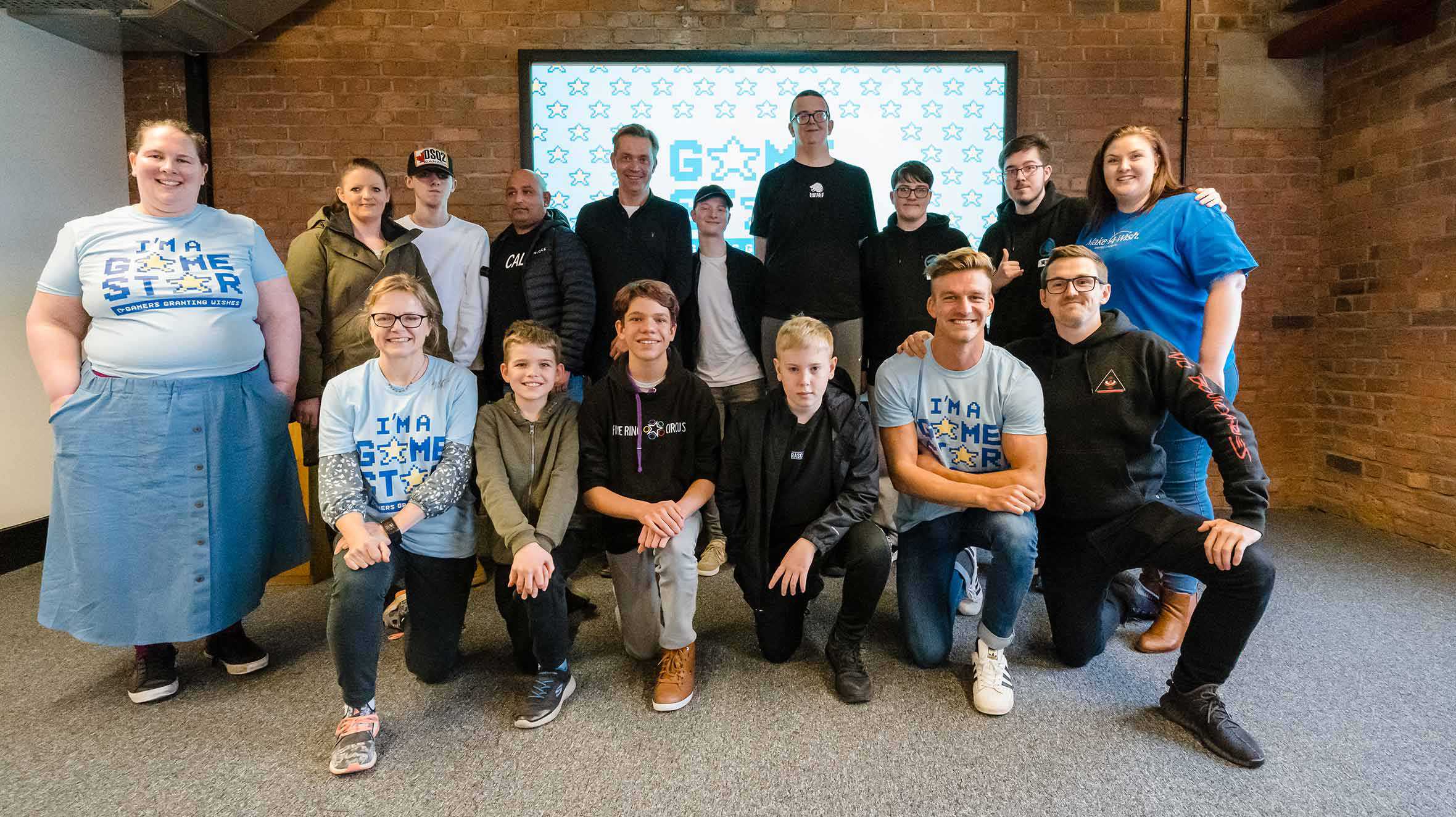 Seven wish families, who had or are having a gaming related wishes, attended the launch including 14-year-old Sam whose wish is to go to the Overwatch tournament.

On the day, Tom played video games with these wish teenagers and also gave a heartfelt speech about how honoured he is to have been asked to grant wishes, saying: "I've had the most amazing experience of meeting some incredible people who chose to go to the Trafford Centre and spend a day playing video games with me. It turns out that, to these guys, it meant an absolute crazy amount and it's really a huge deal for me because I never thought that watching the content I make could be someone in hospital struggling with something all the time, or someone could have something going on with their family or in a dark spot."
"It just opens your eyes to who could be watching your content at any given moment… and the fact that me making this content can help push someone forward in life goes a really long way."
And he would be right
The reason we've launched GameStars is because game-related wishes are hugely popular amongst the children that turn to us, so it makes sense for us to bring together the gaming community to support us in granting those wishes at a time of unprecedented demand.
As Make-A-Wish Chief Executive Jason Suckley explains: "For the young people we support, playing video games isn't just a hobby, it can be a vital lifeline. It allows them to be themselves and stay connected with friends and family despite the confines of illness, hospital and treatment.
"Through gaming, seriously ill children and teenagers can experience a new identity where they are not ill and there are no limits to their abilities, so it's also a way of escaping the reality of life with a serious illness. More children than ever have turned to us in recent months, so we're urging the whole gaming community to get behind us to help us to grant wishes by fundraising through GameStars."

By signing up to GameStars, the gamer community, developers and streamers can come together to raise money and help grant wishes, either by holding a livestream fundraiser or by fundraising through offline gaming with friends.
Tom said: "I'm buzzing to have launched GameStars and will be encouraging all my followers to get involved."