Fundraiser of the Month - #WishHero Chloe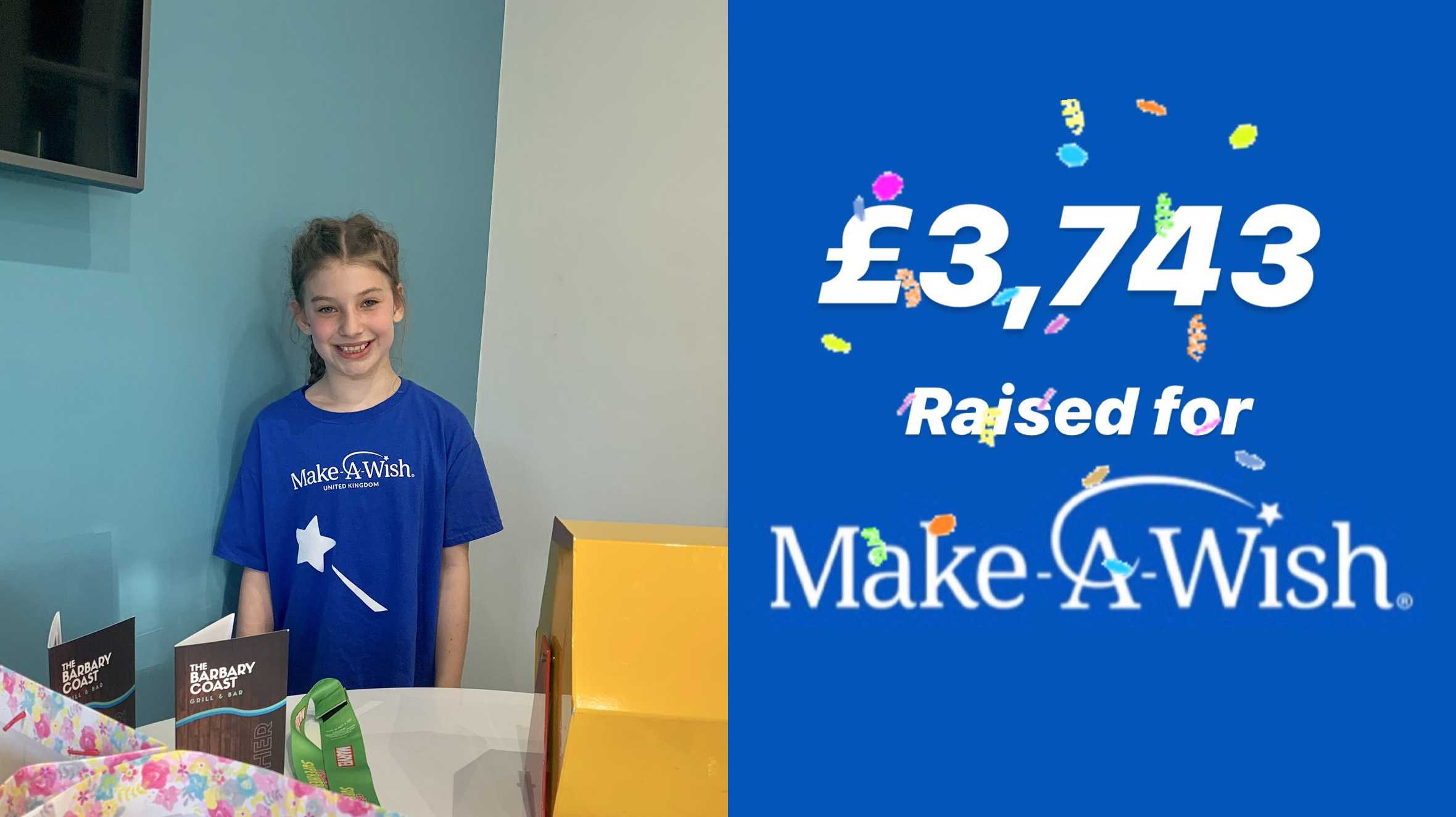 Wish child Chloe, nine, was a much-wanted baby who was conceived through IVF. She lives with her mum, Jo, and her dad, Duncan, on the Isle of Man.
But she was born "flat and blue", as her mum Jo described it, and whisked to the special care baby unit. Things were touch and go and she was given a 50/50 chance of survival.
Doctors said that a lack of oxygen to the brain and sepsis meant that she would struggle to feed, swallow, walk or talk. She had brain cooling treatment to reduce further damage and medication to stop the seizures that she was having up to seven times a day.

"It was a huge shock to be given the news of how sick she was. I was also very poorly and spent 10 days in hospital. My gut feeling was a lot more positive than the doctors and I just knew she would be ok."
Sure enough, Chloe defied all the odds and learnt to walk when she was two. She wears a splint on one leg and struggles to do up her buttons, shoelaces and to put toothpaste on her brush. She'll also need to see specialists for the rest of her life for physio, occupational therapy, neurology checks, orthopaedic appointments, blood tests and ECGs. But she rarely complains.

In fact, she has been giving back. Chloe raised more than £20,000 for her local hospital, Noble's, to provide beds for parents in the children's ward. There was enough money left over to buy some iPads and games for the children too! Now she has completed the Superhero Tri challenge by running 1 km a day on a treadmill, for 20 days. to raise money for Make-A-Wish. Then she held a fundraising raffle too – taking the total raised to seven times her target of £500!
And her efforts have not gone unnoticed. She recently received a Princess Diana award for her humanitarian efforts, and she has been nominated for a Pride of Britain award. You can watch an ITV report about Chloe here.
If we gave out awards, she'd have a very big shiny one from us too! Instead, all we can do is work as hard as we can to grant her wish and, having been such an absolute diamond, it's only right that her wish is fit for a princess!
Chloe's wish is to meet Princess Jasmine, dress up as her, meet other princesses and have a princess-themed trip around Disneyland Paris!
We can't wait to make that happen! Thank you for all your efforts Chloe – our fundraiser of the month!