Amelia's Wish - How We Talk About Cancer
A guest post by Amelia Howe
Hey! My name's Amelia and my wish is to give a TEDx talk about the language we use when we talk about a cancer diagnosis. In particular, the words 'fighting' and 'battle'.
This World Cancer Day, Make-A-Wish has given me the opportunity to write this to raise awareness about that language too. I'm also taking over the Make-A-Wish Instagram channel on Thursday 4th February to answer questions about the words we all use. Join me there!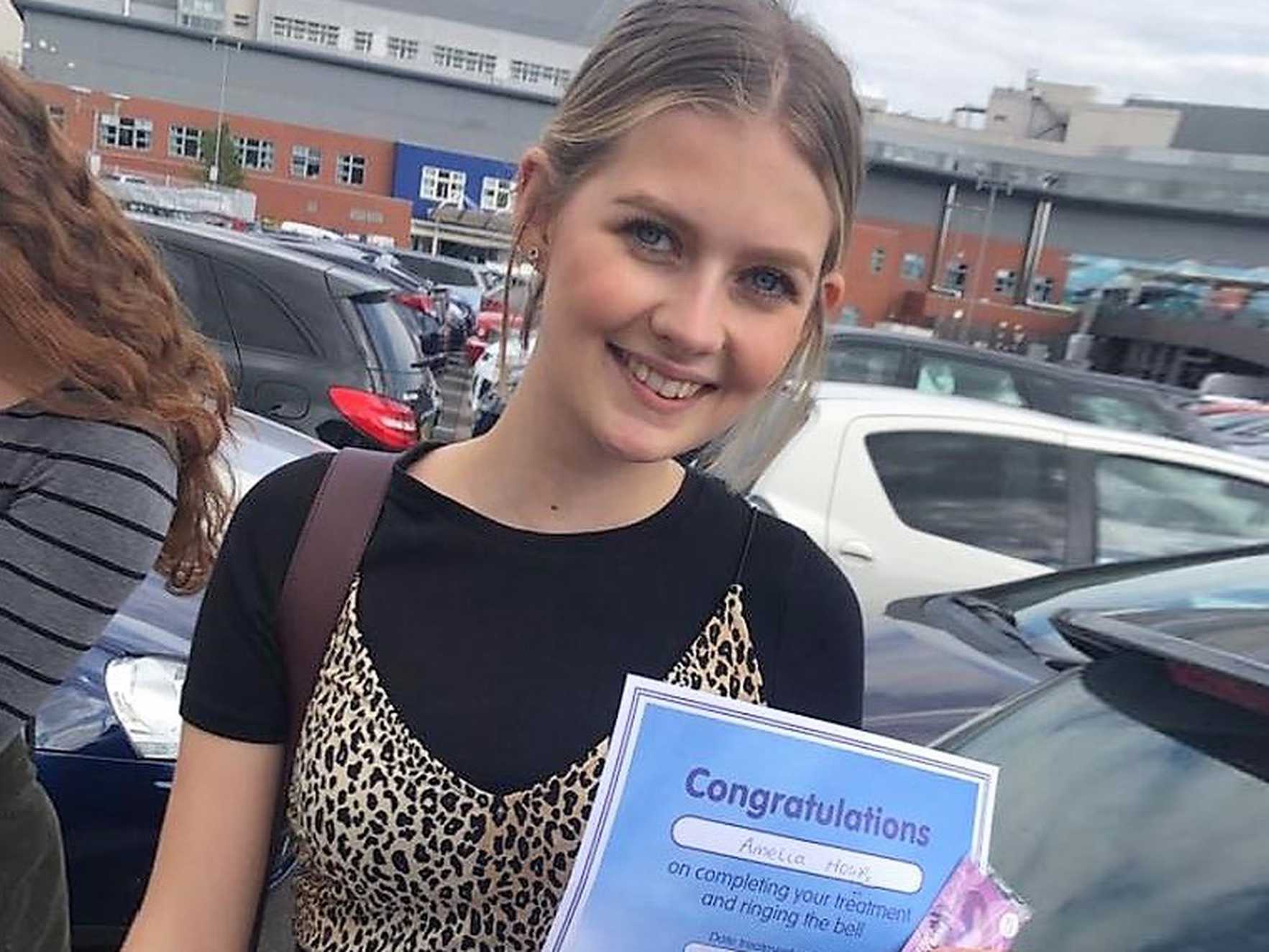 My story
When all my friends were getting excited about prom and finishing their GCSEs, I was diagnosed with a rare form of cancer called Stage 3 embryonal rhabdomyosarcoma in my paramengial gland (an area next to the membranes covering the brain). I was 15 at the time, and it was incredibly hard for me to adapt to this new and unfamiliar situation.
I've now been in remission for three years five months and counting, but to get here I needed roughly 12 months of treatment which was a mix of chemotherapy and proton beam therapy. During that time, I began to pick up on the language people used whilst talking about my cancer diagnosis, and although I understood why people used it, I found it careless to assume people with cancer were happy to be spoken to in that way.
I want to try to illustrate to those who have not been in my situation how daunting it is to experience such a drastic life change and attempt to deepen their understanding of how their behaviour can have an impact on the patient themselves.
Medical care is no longer solely about physical health, it is equally dependent on how the treatment connects with the patient's mind and mental wellbeing.
No matter how much you smile, cancer is a complex disease that, sadly, cannot be healed with positivity. Using military metaphors like "fighter" and "battle" puts a sense of responsibility on the patient with cancer and adds to the enormous amount of pressure on them to be healthy again.
Dealing with a diagnosis
As cancer is a chronic illness and treatment often lasts a long time, you have to deal with being sick in your own way. If people around you are using 'fighting' language it can add stress and guilt on top of everything you have to cope with. My time spent in inpatient wards was not spent with boxing gloves on. If someone isn't in remission or passes away from cancer, is it their fault for not fighting hard enough? No. So why imply it is by using this language?
I often felt like I was letting people down when I had a particularly bad day, and some people treated me as if they would evaporate on the spot if they were diagnosed with cancer. I've had a teacher say, 'I don't know how I would wake up in the morning if I was in your situation.' This isn't helpful or motivating!
You have to cope with the life experiences thrown at you, there isn't an opportunity to bury your head in the sand and pretend it isn't happening. If you're diagnosed with cancer, there is no other choice but to 'be brave' and although I 'survived' cancer, the experience will stay with me for the rest of my life.
Being mindful
I'm not saying other cancer patients shouldn't use this language. Whatever gets you through treatment you should do! However, people who do not have direct experience of having cancer themselves should be very mindful of the language they use, especially if they're involved in the direct care of the patient.
With the number of cancer cases rising every year, and the conversations rising as a side effect, I'd urge everyone to expand their minds and have more consideration for what cancer patients have to go through. Please hesitate before using terms like 'fighting' cancer!
If you're interested in finding out about other ways to talk about cancer, join the conversation on the Make-A-Wish Instagram account on Thursday - World Cancer Day.
Cancer is the most common condition affecting the children we support. Read some of their stories.
Read stories
Our resources section links to useful information and support for children and families affected by cancer.
View resources
TEDx events are live and recorded Talks, by passionate people seeking to uncover and share new ideas.
Find out more