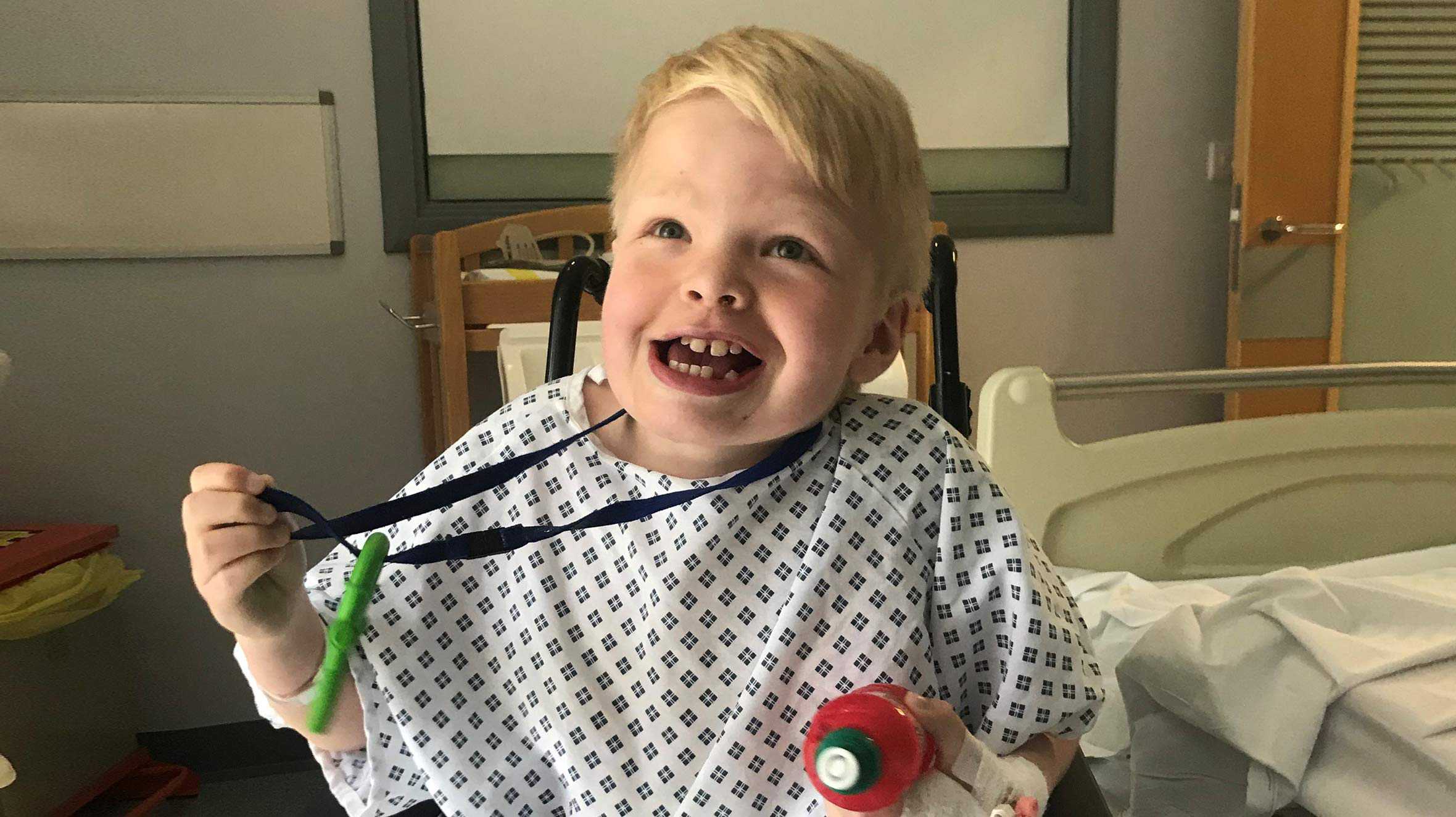 "With him being non-verbal, Jack has taught us that love needs no words."
Help children like Jack - Donate today
Jack's story
Imagine losing control of your own body and not being able to talk about it. Jack, nine, from Sunderland has never uttered a full sentence. At 16 months, he was diagnosed with Sanfilippo syndrome - a rare type of childhood dementia, causing fatal brain damage and leaving him in a wheelchair and without speech. Tragically, there is no treatment and most patients never reach adulthood.
The devasting diagnosis in the earliest chapter of his life was inconceivable for Jack's family. Mum, Gemma, said the news was like an out-of-body experience:
"It was like they were telling someone else. I can't explain the feeling, even ten years on."
Unfortunately, Jack's dementia means he is only regressing in health. Gemma described it as:
"Lately it's like getting a book with no words; it's hard to read him."
Jack's wish
With Jack being non-verbal, he could not express his Wish. However, using a mother's intuition, Gemma plans to bring Jack's personality to life: he loves school so much that it's known as 'Jack's Disneyland'. He also loves Cheryl and listening to her has helped the family through many tough times, including trips to hospitals and tiring journeys.
Jack has always preferred the company of adults to children his own age. But, despite this, he's proved that you don't need words to impress and is known in school as 'Jack Hefner' due to his affinity with the ladies! This may be due to possessing the "best laugh you've ever heard."
With all this in mind - and a helping hand from you - Jack's wish to have a prom for his 10th birthday can become a reality.
You can help children like Jack
Sadly, Jack has never truly celebrated any milestones in his life due to his debilitating condition. He can't play with toys, so birthdays and Christmases bring only practical gifts, but with your support today, we can help Jack celebrate not just this year, but all ten!