Shaun - Corporate Partnerships Manager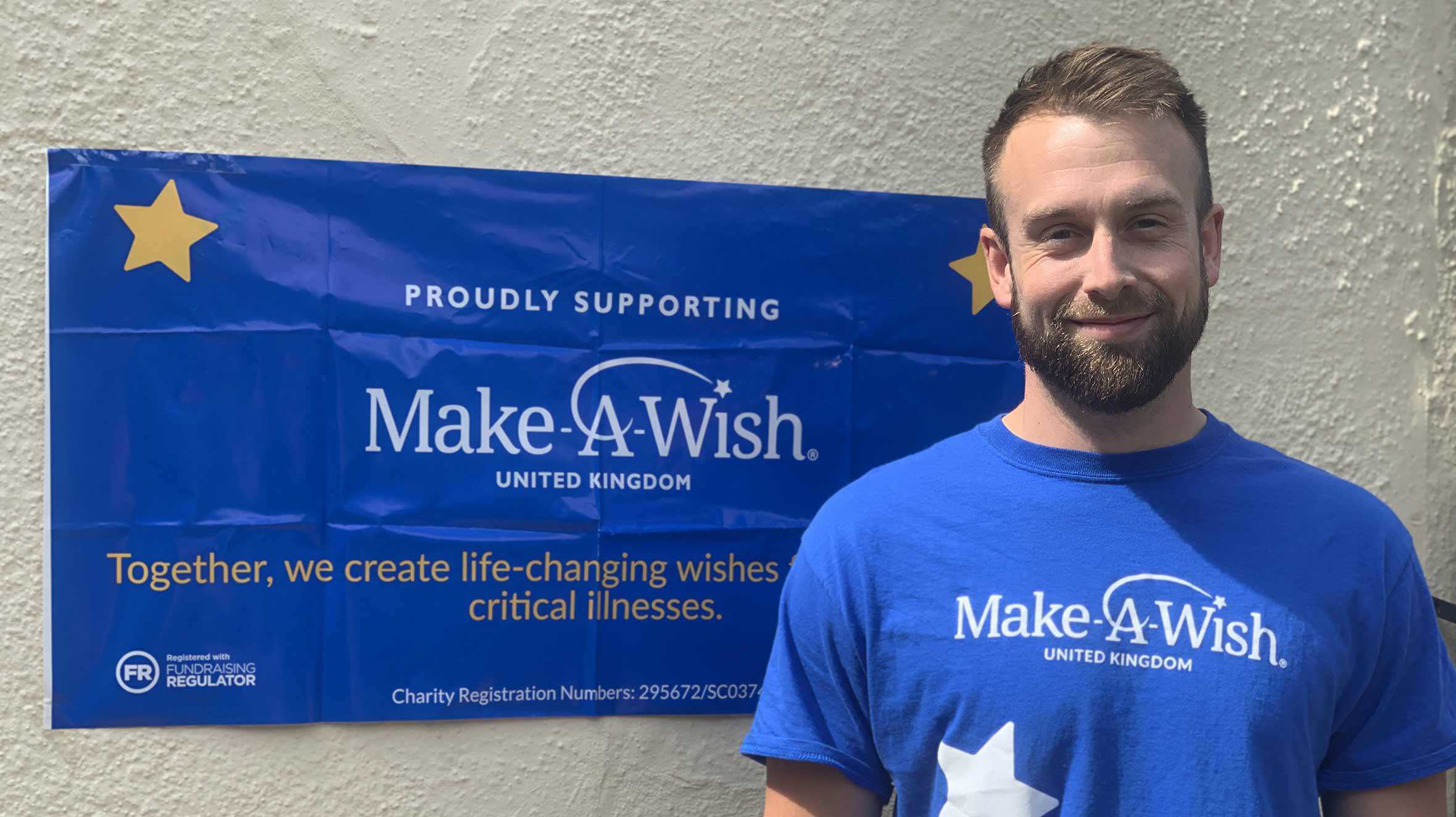 About Me
Hi everyone, I'm Shaun and have been with Make-A-Wish for 6 years and have always enjoyed fundraising and working with lots of people. I've been working in community fundraising and more recently within the corporate team, supporting many businesses across the UK to raise money and awareness for the cause. I spend my spare time with family and friends and enjoy socialising in general. I love my sports and regularly play football and golf.

My role at Make-A-Wish
Being a part of the Corporate Fundraising team at Make-A-Wish and my role as a Corporate Partnerships Manager means I work with many businesses around the UK. Predominantly, I support smaller corporate partnerships from new start-ups to multi-national companies. All of which I'm proud to work with in order to grant more wishes for children across the country.
One of my favourite moments working with a corporate partner was at one of their recent virtual celebration events. The atmosphere at the event was brilliant, everyone was in high spirits and really motivated to make a difference whilst having fun. It was refreshing to see a supporter bringing their teams together, united to make a positive impact.
What would my wish be?
My wish would be to be an airline pilot and fly a plane.

"The feeling of waking up in the morning knowing that today I have the ability to help grant another child's wish is really special."