Denmans Electrical Wholesaler has been partnered with us since the end of 2020. With over 70 branches across the UK, they specialise in electrical wholesale products. Their staff and customers have been busy granting wishes and raising the profile of Make-A-Wish in stores and online.
Since the launch of our partnership Denmans employees have set their own challenges, organised a charity auction and produced a co-branded reusable face mask, which is sold to both instore and online to raise funds for wishes.
We are proud to work with Denmans and look forward to seeing the other creative ways the team will help to grant even more children's wishes.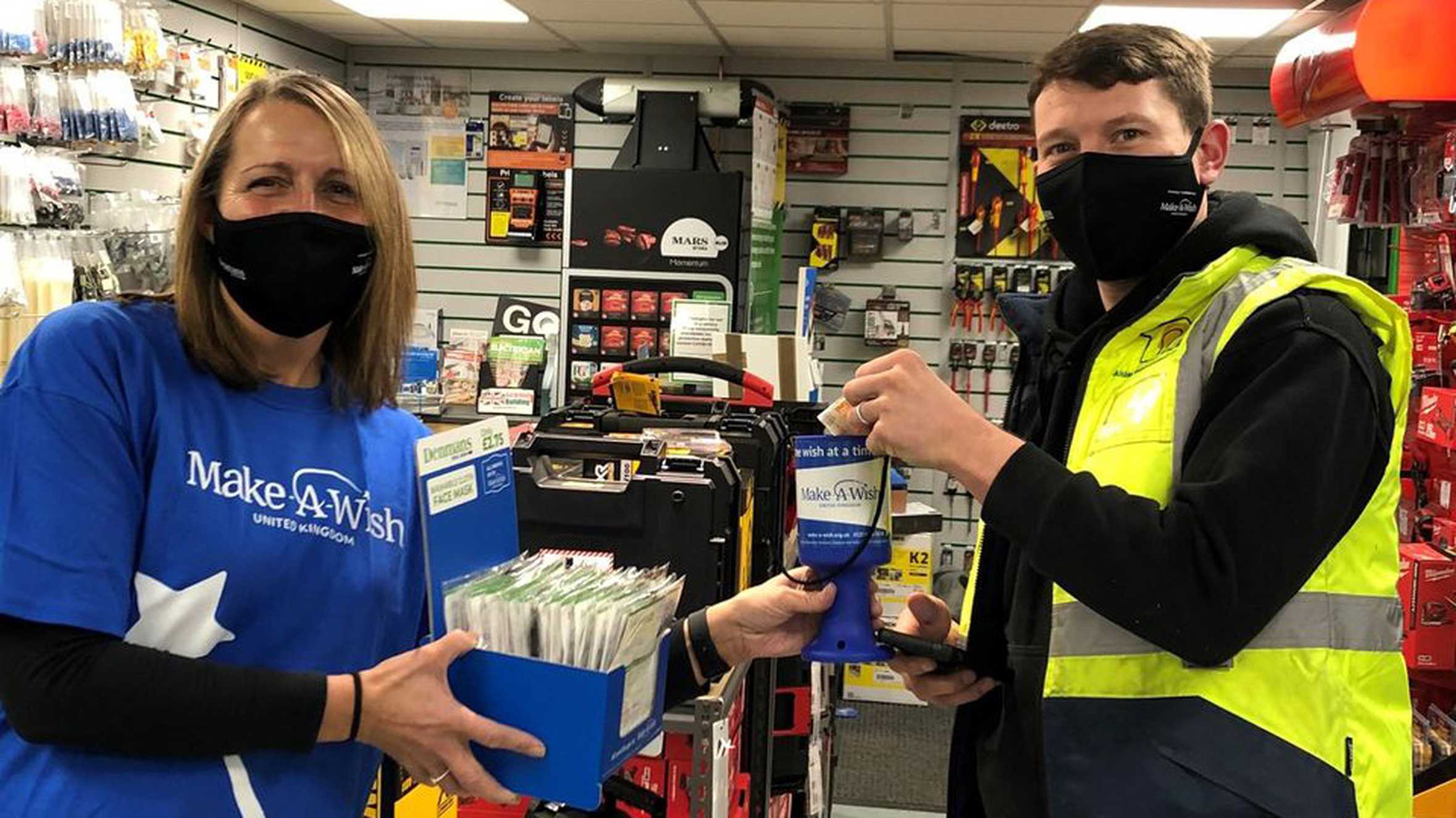 Our Corporate team would love to talk to you about how we can work together to make more life-changing wishes happen.
Get in touch
From wish enhancements to 'money can't buy' experiences, you may be able to offer something to help a child's wish become a reality.
Gifts in kind
Team fundraising challenges can help to motivate colleagues to work together and build their strengths, while helping to grant wishes.
Find an event