Rebekah's wish...
"I wish to be outdoors on the farm with my family"
6 years old, Northern Irelend
Chromosome disorder
Six year-old Rebekah loves going out and about on the farm with her family, but it was becoming increasingly difficult due to her illness, so her family turned to Make-A-Wish to help Rebekah to regain her freedom.
Rebekah's story
October 2016
Rebekah lives on a working farm in Northern Ireland with her mum, dad and older sister. She is living with a rare chromosome disorder called inverted duplication deletion 8P, which is life-threatening and affects her movement. To help improve her mobility she has already undergone a lengthy operation on her spine.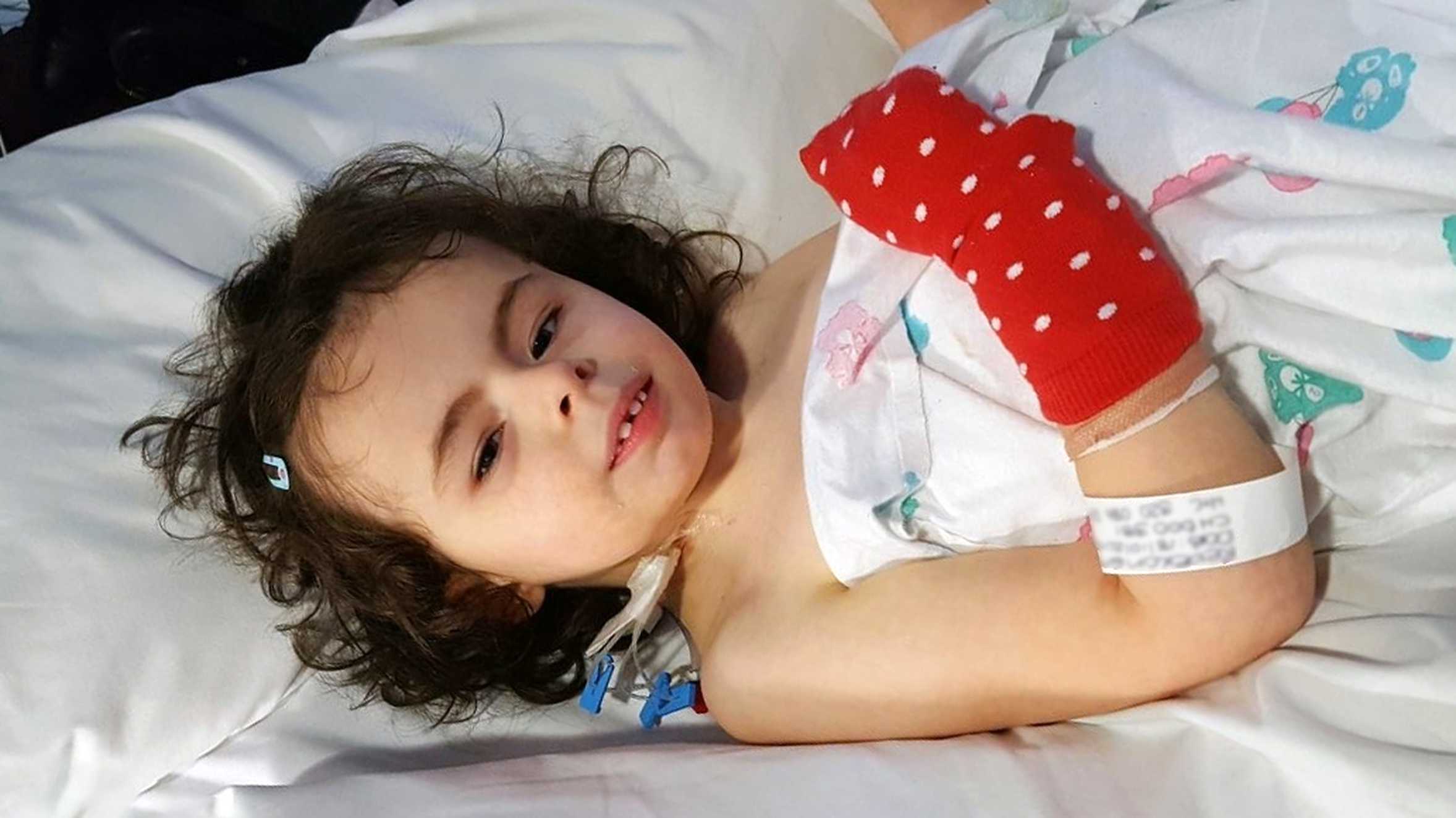 Rebekah absolutely loves going out and about on the farm with her dad and sister, but it was becoming increasingly difficult due to the way she has to be supported, so she would often be home alone whilst her family were out exploring the farm.

So when Rebekah's family turned to us, her wish was for a special kind of quad buggy which her special seat could be strapped to safely, allowing her to go on outdoor adventures again and give her back the outdoor life that she loves!

Rebekah's wish
August 2017
Thanks to the help of her amazing supporters, Rebekah's wish was granted in August 2017!
On the day, a large special buggy was delivered to the farm where Rebekah lives - and here she is taking it for a spin for the first time!
How Rebekah's wish helped
April 2018
The buggy has since had a huge positive impact on the whole family.
Rebekah's dad Jason said, "Before, we had a problem getting her into a vehicle, now we can't get her out of it! The wish was great from start to finish; a really great experience and I hope that every child that has a wish granted gets an experience like this."

"It's made a great difference, it means we're able to get her out and about on the farm. She just loves it. Getting around on the farm is something that she's never been able to do safely. Now she can be part of the family and get out and about."
Jason was so touched by the money raised towards Rebekah's wish, that he decided to hold a BBQ fundraiser which raised £2,500 for Make-A-Wish, so that more children like his daughter could benefit from a magical wish.

A lady called Lizelle, also raised £4,700 for Rebekah's wish after reading her story. Follow the link below to read more about Lizelle's fundraising efforts.
We'd like to say a big thank you to everyone who donated to help make Rebekah's wish possible!
How #WishHero Lizelle raised £4,700 towards Rebekah's wish after hearing her story.
Lizelle's story
Read about other children in Northern Ireland whose wishes have been granted by Make-A-Wish.
Read stories
Find out more about the positive impact of our wishes.
Read more
We rely on generous donations from people like you to grant wishes. Your donation will make wishes become a reality for critically ill children, supporting them where the need is greatest. Thank you.