Catrin's wish...
"I wish to be a Palaeontologist"
6 years old, North Wales
Acute lymphoblastic leukaemia
Six-year-old Catrin from North Wales wished to be a Palaeontologist, after being diagnosed with acute lymphoblastic leukaemia in 2016.
Catrin's story
January 2017
Catrin from North Wales is dinosaur crazy; her room at home is full of dinosaur things and ever since a relative bought her a fossil, she likes to dig in the garden to try and find her very own dinosaur fossils. Her love of dinosaurs and fossils made her One True Wish an easy choice - to be a Palaeontologist for the day!
Mum, Liz, describes Catrin as a lovely little girl, very bubbly and confident and a lover of the outdoors. When Catrin suddenly seemed very tired all the time back in June 2016, Mother's instinct kicked in and Liz knew something wasn't right.
After several trips to the doctor, the GP arranged blood tests and when Liz received a call later that day to say that they needed to go to Alder Hey hospital for the results, the family knew that it was something serious. By midnight that same night, Catrin had received a blood transfusion and, after a bone marrow test, the family were given the diagnosis that Catrin had acute lymphoblastic leukaemia.
The first six months were tough. Catrin received intense chemotherapy treatment every ten days at Alder Hey.
After December 2016, Catrin moved into maintenance treatment, which Liz has described as 'a new type of normal'. Treatment was due to finish in August 2018.
Catrin's wish
November 2017
Anticipation of the wish
It took a while to organise Catrin's wish to be a Palaeontologist, but Wishgranter Lucy arranged lots of surprises along the way. Liz recalls,
"A parcel arrived for Catrin, all the way from Montana in America. Chris Organ, a dinosaur expert there had sent Catrin a piece of real T-Rex dinosaur bone! He wrote a lovely letter and sent fossilised leaves. We weren't expecting anything like that and it was like Christmas had come early for Catrin."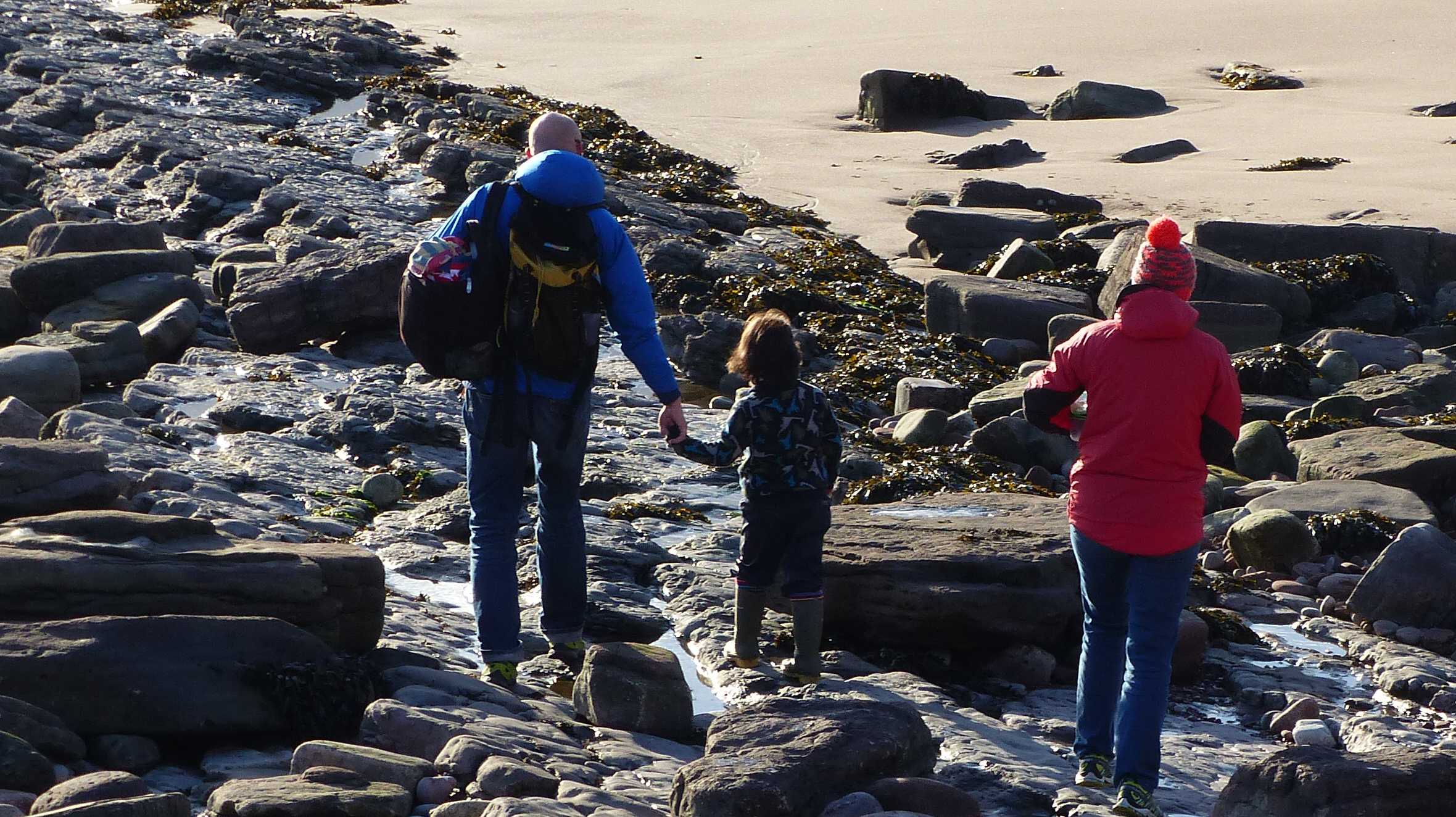 On the day of her wish to be a Palaeontologist, Ben Evans from the British Institute for Geological Conservation picked the family up from their hotel and took them to the museum for a behind-the-scenes tour.
The family spent the morning looking through the archives and even got to visit a very secure part of the museum, where the fossils are kept. Catrin got to see fossilised spiders 300 million years old and was lucky enough to handle mammoth remains!
Being a real palaeontologist!
After lunch, the family were driven to a nearby beach where dinosaur prints embedded in the rock are exposed when the tide goes out.
Catrin found a trail of footprints and, with Ben's help, she took a print of one of the footprints using clay, so that that she could turn it into a cast at home, as a memory of the day.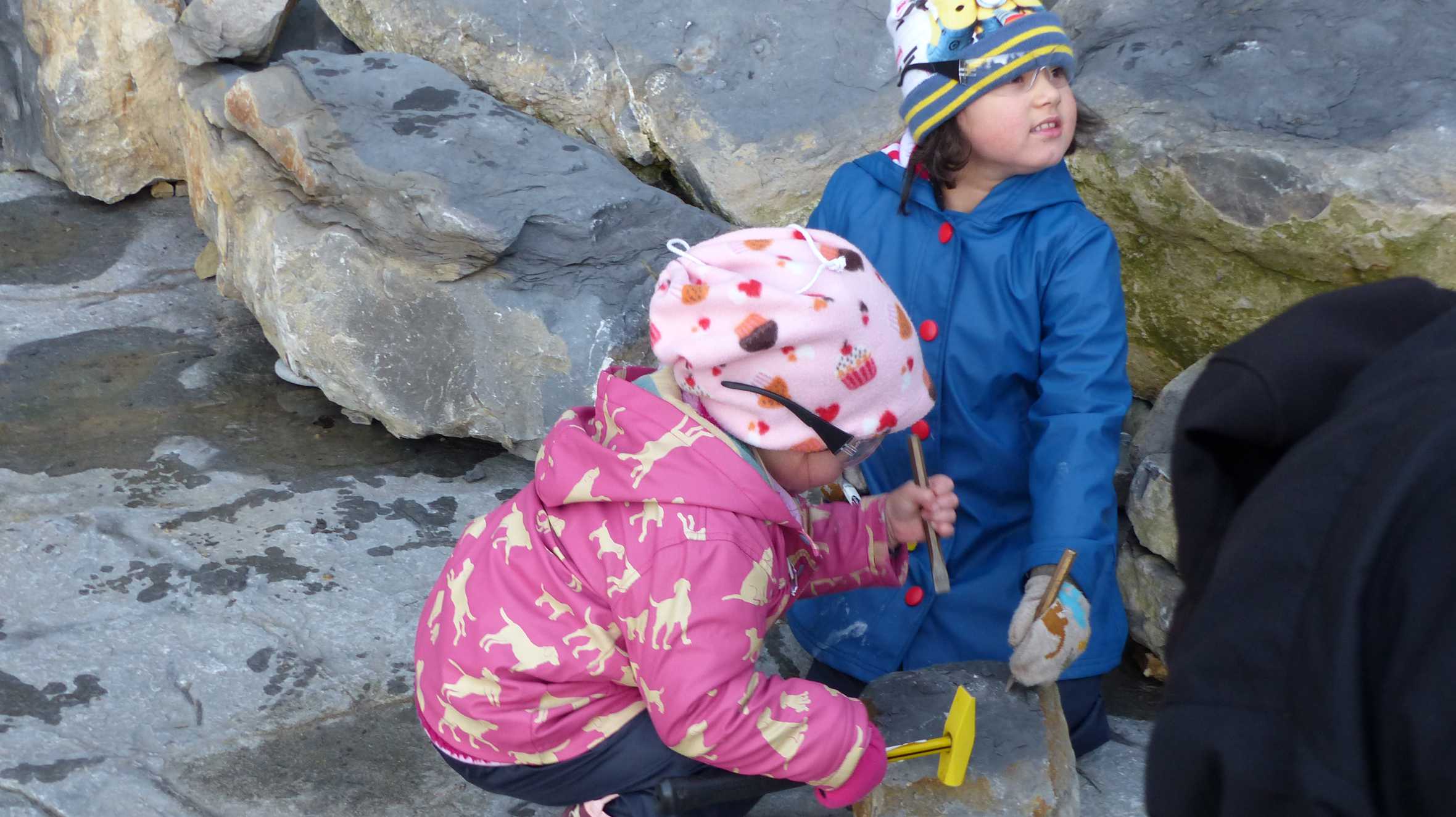 Next stop was a different beach further along the coast, where there are thousands of fossils in the cliff face at the back of the beach.
Ben gave Catrin and her sister their very own set of safety goggles and a hammer and chisel and showed them how to spot a fossil and chip them out of the rock.
How Catrin's wish helped
January 2018
Liz said, "When Catrin was on treatment she didn't have any weekend news to share at school, but after her weekend in Wales it's so nice for her to talk about her special Palaeontologist weekend with her class mates."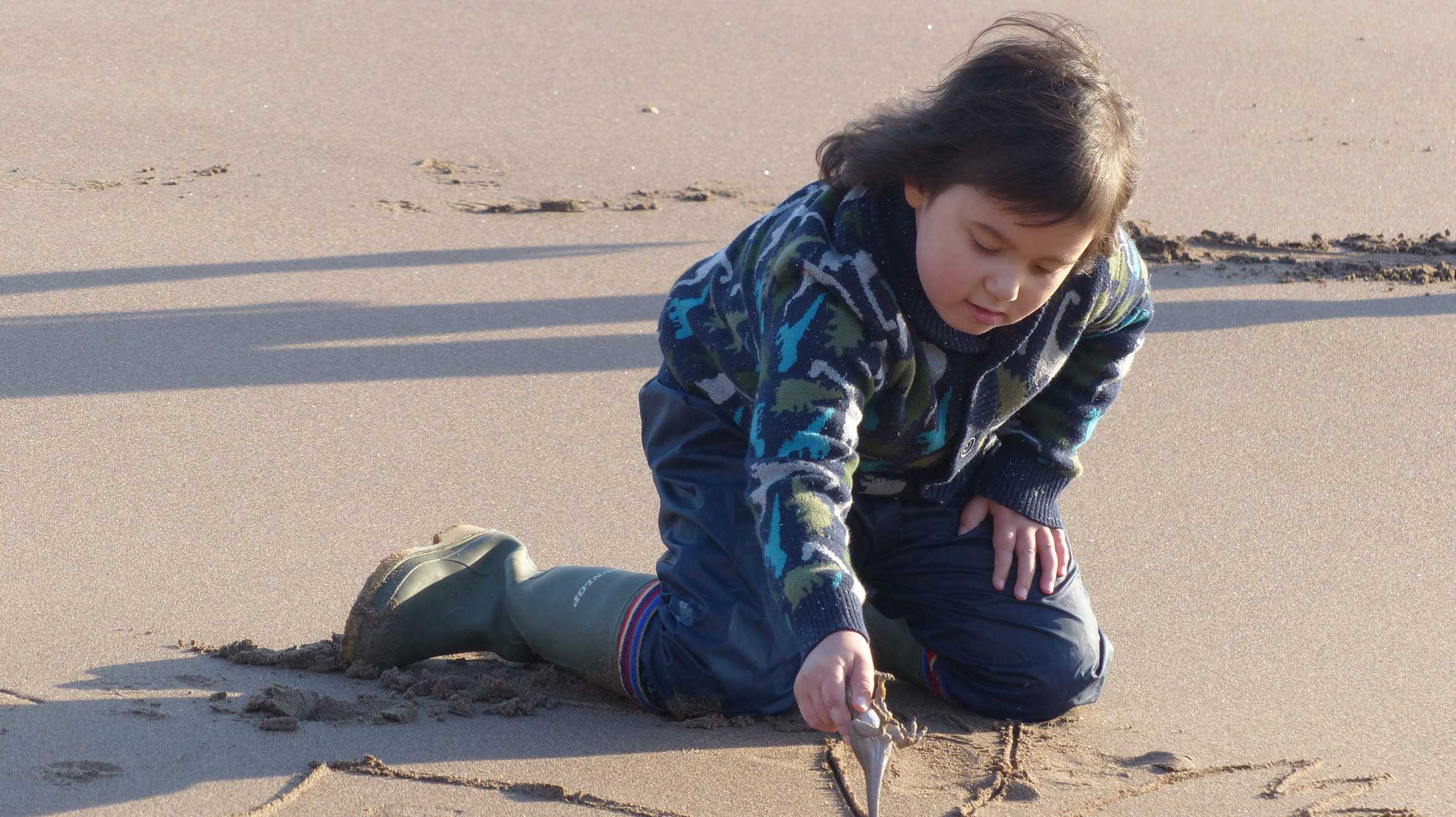 "We're still talking about the wish now and we recently put up a display cabinet on the wall in Catrin's room full of memories from her wish."

"In amongst everything that's happened this was a really positive experience for her and something that she will remember, rather than all the hospital visits."
We rely on generous donations from people like you to grant wishes. Your donation will make wishes become a reality for critically ill children, supporting them where the need is greatest. Thank you.