Arjun's wish...
"I wish to be a Virgin train driver"
4 years old, Hertfordshire
Rare type of skin cancer
Four-year-old Arjun's favourite trains are Virgin trains, he loves to read about them, travel on them and talks about them all the time. His One True Wish was to be a Virgin train driver!
Four-year-old Arjun from Hertfordshire often wakes his Dad in the morning to ask "Dad, Dad…did you dream about trains?"
Arjun has a rare type of skin cancer, and also autism. He had to have his eye removed on his first birthday, which was a scary experience for the whole family, and he'll always need regular check-ups because of the risk of the cancer coming back.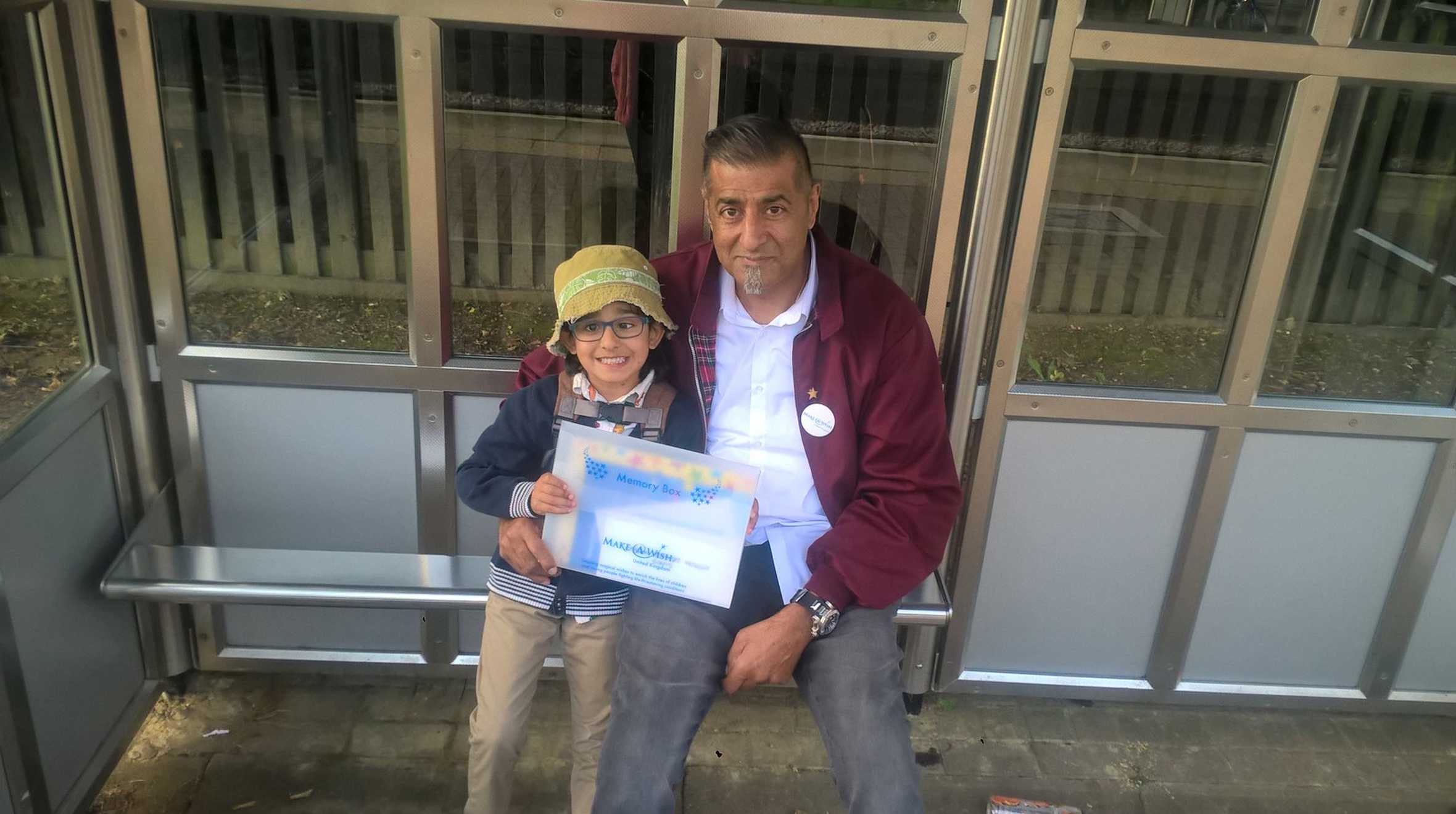 If it spreads to his organs there's no cure, so his mum and dad monitor his skin every day. Doctors don't know how his condition came about, so hospital appointments to run biopsies, tests and give treatment are regular.
Sumathy, Arjun's mum, says he suffers a lot but he's the funniest, loveliest little boy.
Arjun has always travelled by train to his hospital appointments, and, without fail, always asks if he can be the train driver.
In September 2017, he started school full time, and he's taken to asking his new school peers if they like Virgin trains.
To give him a break from the long road of treatment, surgeries and check ups, Arjun's One True Wish to be a Virgin train driver was granted.
Wishgranter Lucy arranged for him to meet a real Virgin train driver, Simon, and ride in the front of a Virgin train.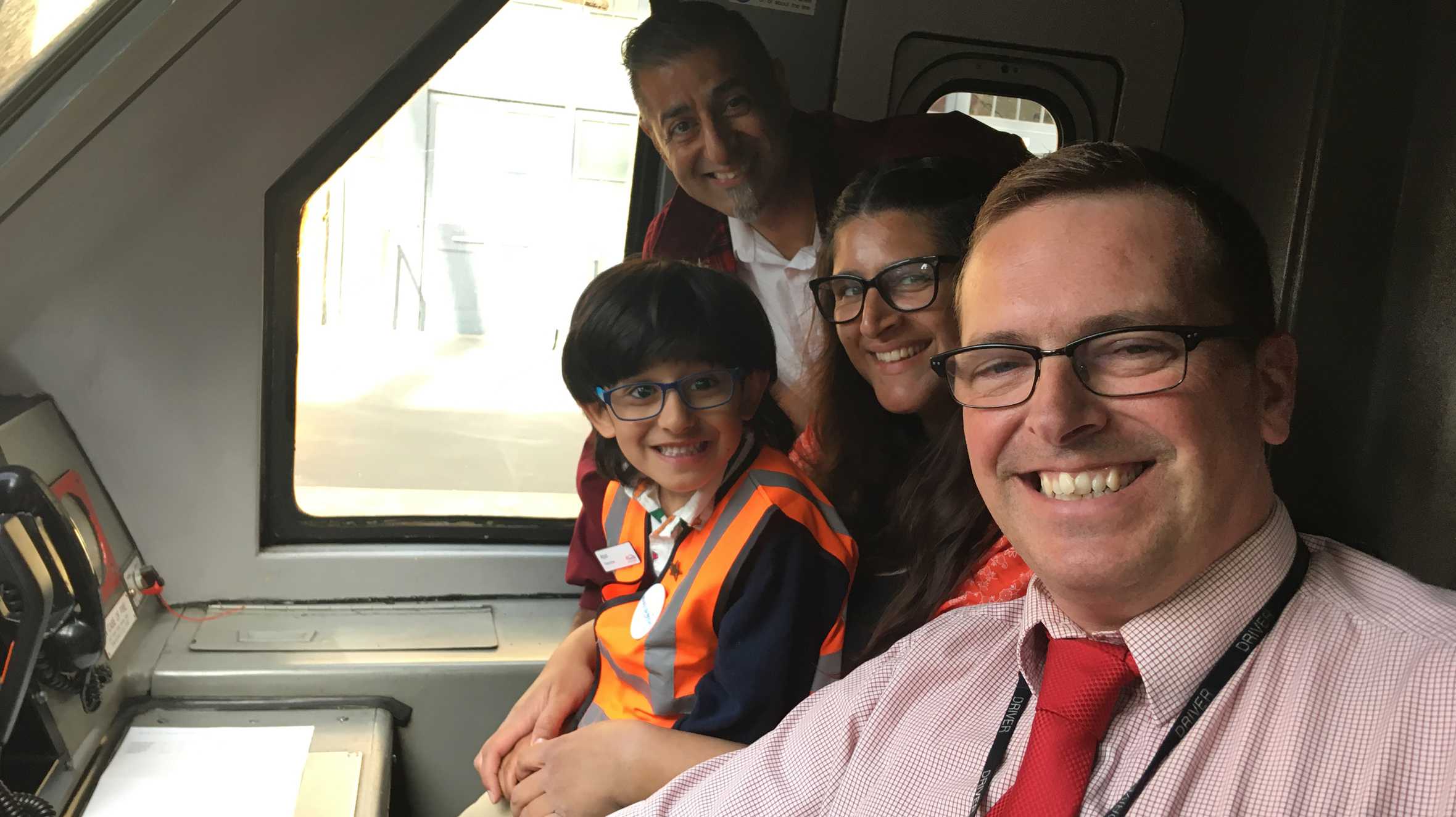 He started off a little nervous but as soon as he got in the front cab of the train he didn't even turn around to his parents as if he was shy, he just jumped straight into it.
The whole experience was Arjun's dream, explains Narrinder, Arjun's dad. This is what he goes to sleep thinking about and wakes up thinking about, trains are always on his mind.

Arjun also got to experience the train driving simulator at London King's Cross station and later visited London Transport Museum, where he was given a VIP guided tour and Community Learning Officer Steph answered all of Arjun's many questions.
"On the simulator, he got the train up to 150 miles per hour, but all he really wanted to do was press all the buttons," said Sumathy. "He was on rocket fuel and really had to control himself!"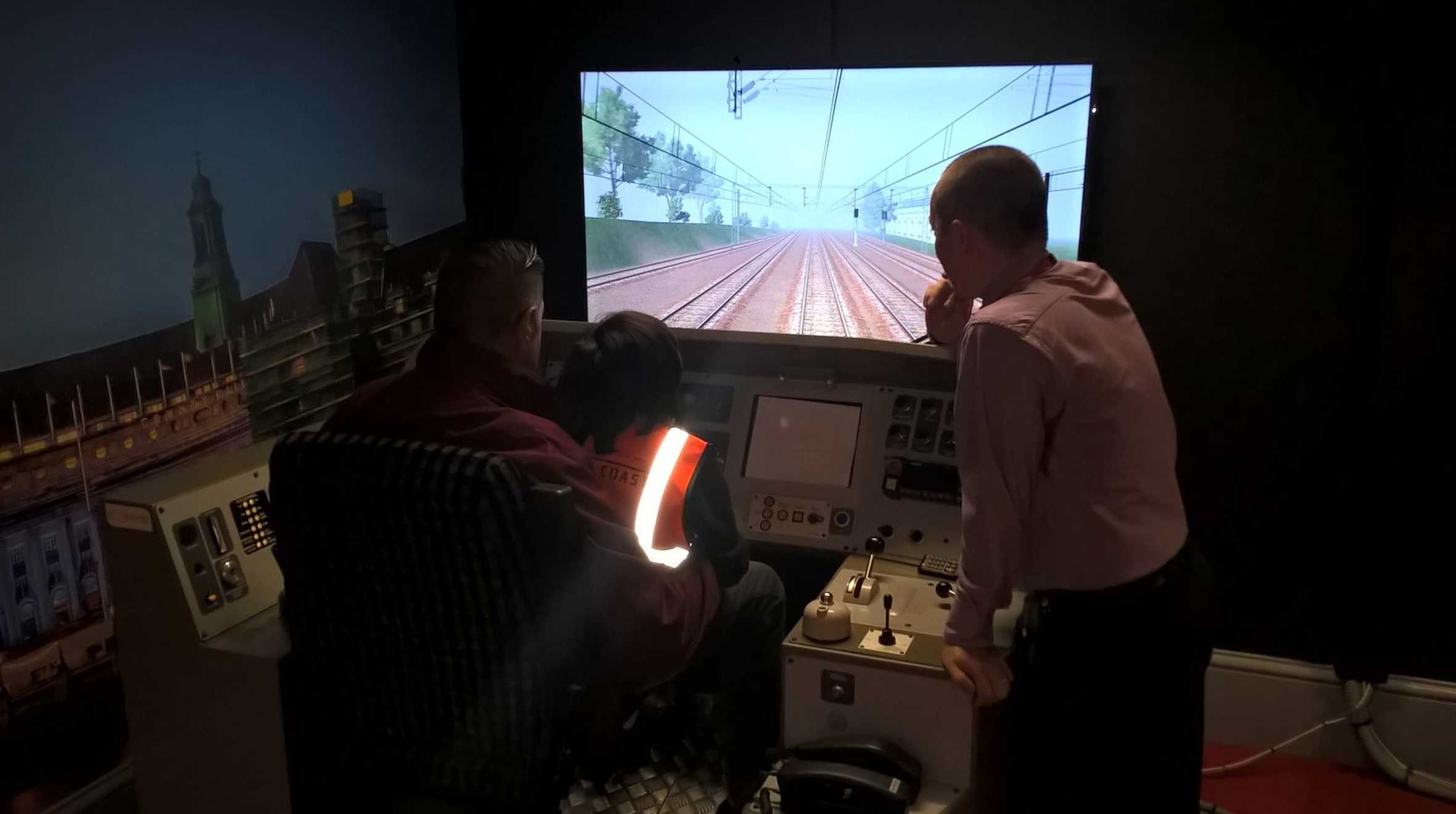 Arjun really bonded with everyone he met through his wish - Simon the Virgin train driver, Steph at London Transport Museum, and Lucy, his Wishgranter at Make-A-Wish (who he calls 'My Lucy').

Sumathy says, "The Virgin train staff were so kind, they had all the time in the world for us. You could tell they were really busy people but they stopped the whole operation for us, just so that Arjun could have that experience. Everyone was so accommodating and patient…"

"They allowed a four-year-old to have freedom in this million pound centre! He really felt at home there."
"Arjun hit it off with Simon the train driver. He only knew him in a working capacity, but he related to Arjun perfectly. He said 'I miss Simon!' – for a child with autism to say that about someone he's only known for a few hours is really something. Steph at the London Transport Museum couldn't do enough, and Arjun gave her a hug, which is unusual for him as he tends to shy away or take a few steps back. These people showed him love, which he really felt."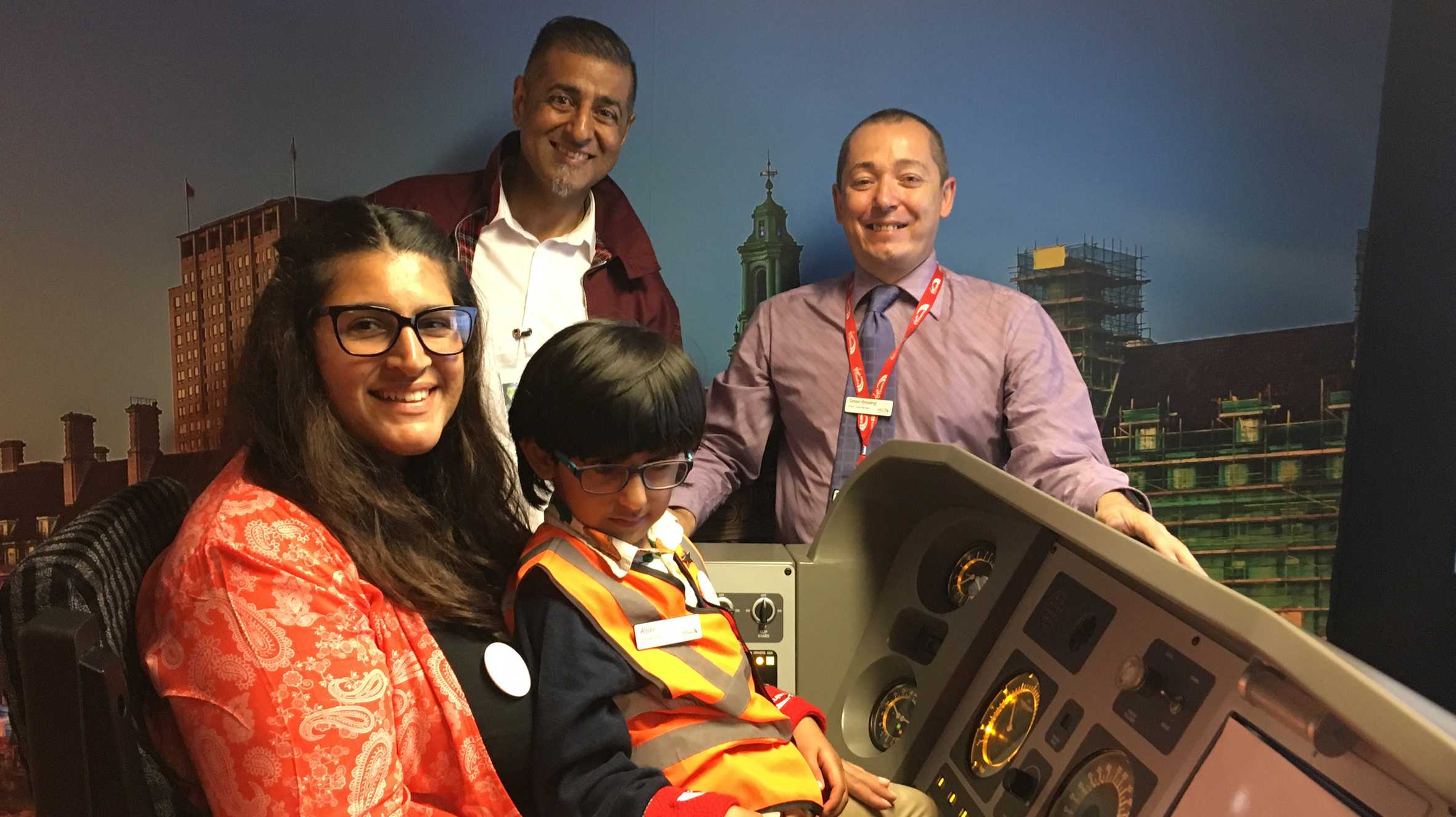 Autism makes it hard for Arjun to express his emotions and he forgets things easily, but Narrinder says he talks about his wish all the time and recalls everything he did that day. For Sumathy and Narrinder, it was a day they could forget about everything else and just relax with their son.
Sumathy says she found it emotional to think about why Arjun's wish had been granted.
"He has been through so much and needed something to brighten him up and just deserves to be happy. It's horrible for children to have to go to hospital. His wish was so in-depth. It was just magical for a child who goes through so much."
His parents are confident Arjun will never forget about his wish – he has photos and tickets that they're making into a scrapbook.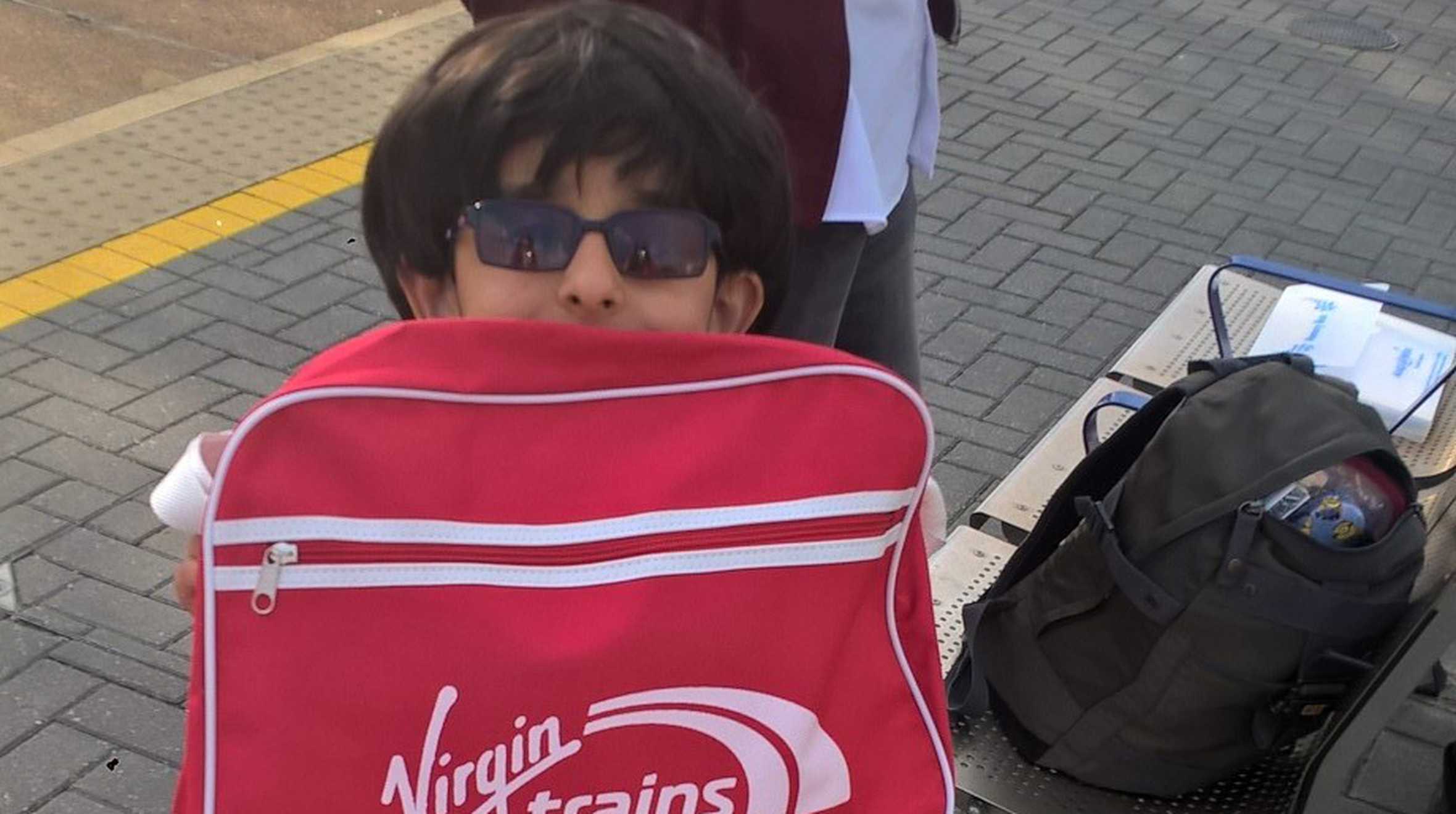 We rely on generous donations from people like you to grant wishes. Your donation will make wishes become a reality for critically ill children, supporting them where the need is greatest. Thank you.